Jimmy Choo launches its second fragrance FLASH this month and as you would expect from the iconic brand, it's glamour and seduction all the way.
Created by perfumer Christine Nagel (Christian Dior Miss Dior Chérie, Dolce & Gabbana The One and numerous Jo Malone fragrances), FLASH is a fresh, sparkling yet intense solar floral fragrance that exudes luxury and decadence.  As suggested in the name, the inspiration for the fragrance comes from the thrill of the red carpet, fabulous international nightclubs and high octane glamour, with the paparazzi fighting for the Jimmy Choo girl's attention.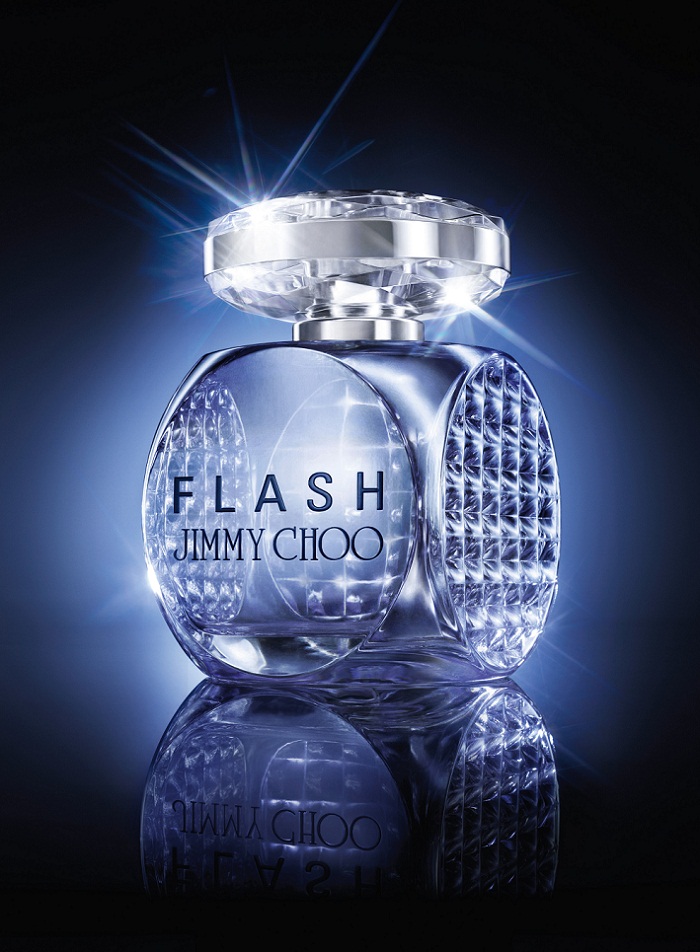 Jimmy Choo Creative Directors Sandra Choi and Simon Holloway designed FLASH to be part of the ritual of dressing up to go out – another covetable Jimmy Choo accessory to match the perfect shoes, bag and dress.  They said: "FLASH is about the cool rush of excitement and the sense of power a woman feels when dressed in a pair of sexy shoes".
Perfumer Christine Nagel looked to stylish, urban women in the world's style capitals to find inspiration for the scent.  She said: "I imagined the sounds of heels, clicking on the streets of New York, London and Paris".
While Jimmy Choo was all about the snakeskin for its first fragrance in 2011, the FLASH packaging reflects the look that Jimmy Choo is currently best-known for – glitter luxe.  The glass bottle is inspired by a modernist chandelier from the 1970s, however, the circular shapes also reference a retro camera flash.  The cool blue-silver colour is a nod to the ultraviolet lights of a nightclub and the flash of paparazzi bulbs.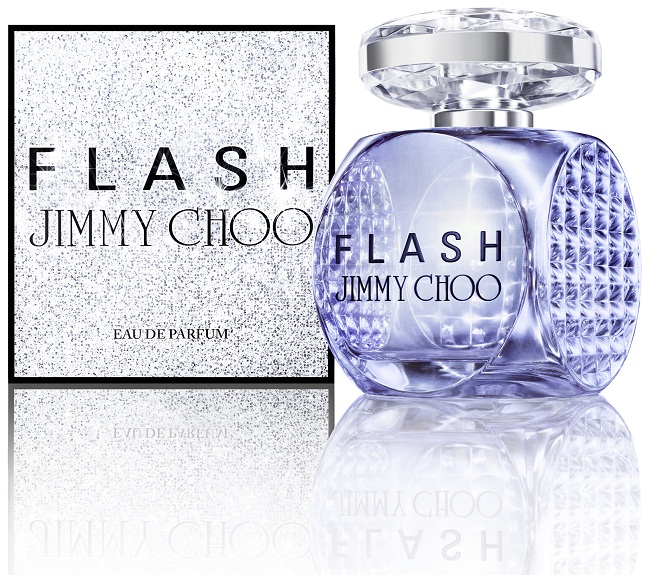 FLASH opens with top notes of pink pepper, strawberry and leads to a heart of Tuberose, Jasmine and White Lily.  White woods are at the base and as the fragrance develops, it leaves a warm, complex, spicy vanilla trail.
It's a powerful, alluring fragrance for a night out, beginning with sparkling vibrancy and becoming more sultry and seductive as the evening goes on.  I have been wearing FLASH for almost two months and it has become a firm favourite for winter evenings out and when I need a bit of extra polish and confidence during the day.  It's effervescent, heady, captivating, sophisticated and an absolute joy to wear.
Natasha Poly is the glamorous face of the campaign, shot by Steven Meisel with a Studio 54 meets Tamara de Lempicka vibe of excess and hedonism.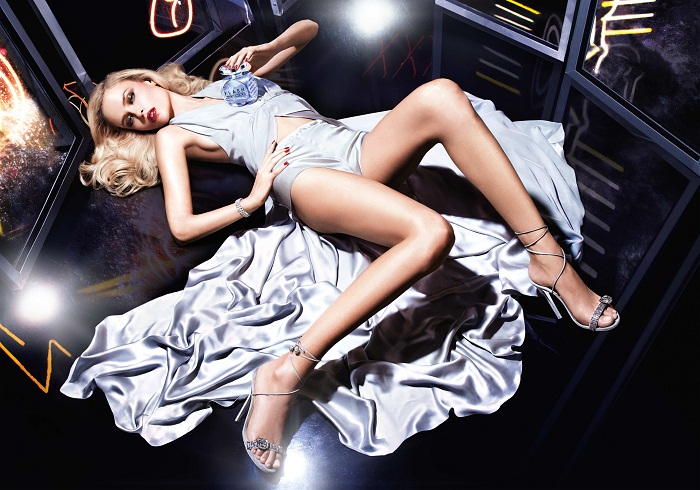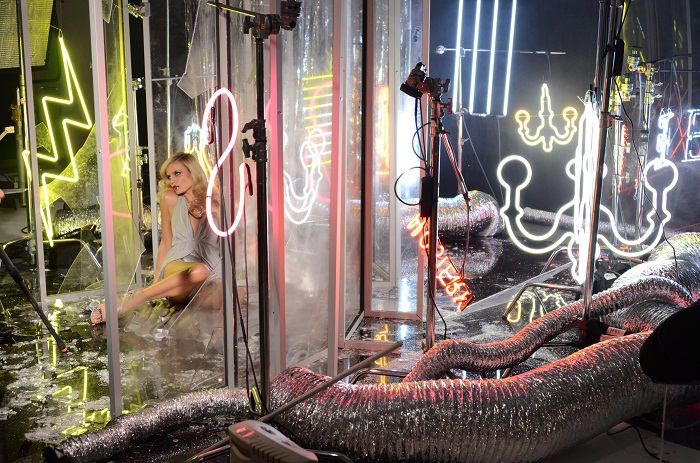 FLASH is sure to appeal particularly to Jimmy Choo's younger customers who identify with the brand's fun, daring, free-spirited side.  However, it shouldn't be overlooked by more classic, understated perfume enthusiasts, as the fragrance is surprisingly timeless and complex.
Jimmy Choo Flash will be available exclusively at Debenhams from 14th January 2013, then nationwide from 28th January.  Prices start from £36 for 40ml and the range also includes a body lotion and shower gel.
* PR sample