One of my favourite things about the arrival of Spring is the dreamy cherry blossom that makes the city look even prettier.  It may be a fleeting joy, but cherry blossom lasts that little bit longer in Mayfair at Sakura at Sake No Hana.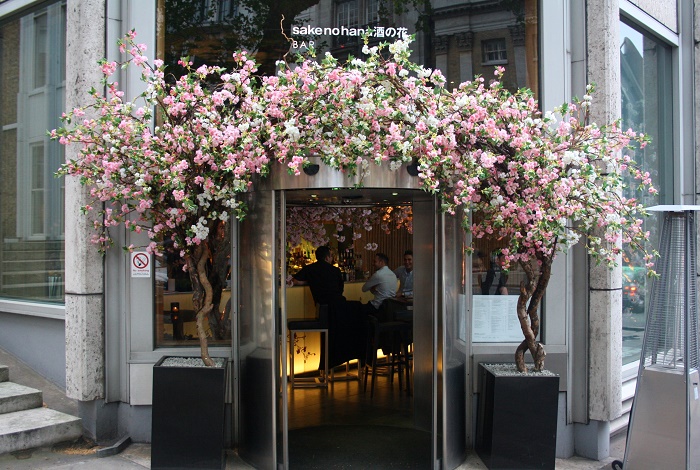 The ground floor bar area of Hakkasan Group's Sake No Hana has been transformed into a stunning cherry blossom garden, celebrating the ancient Japanese custom of Hanami.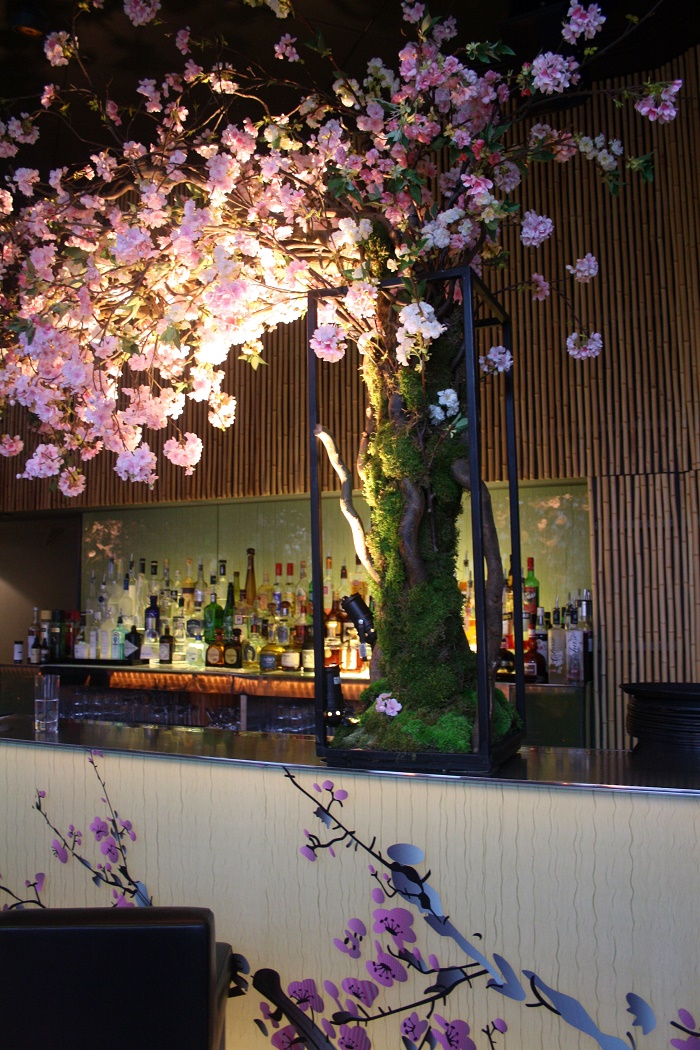 It's a unique sensory experience with beautiful flowers by Veevers Carter, heady aromas of Floris Cherry Blossom and a special Spring-inspired set menu.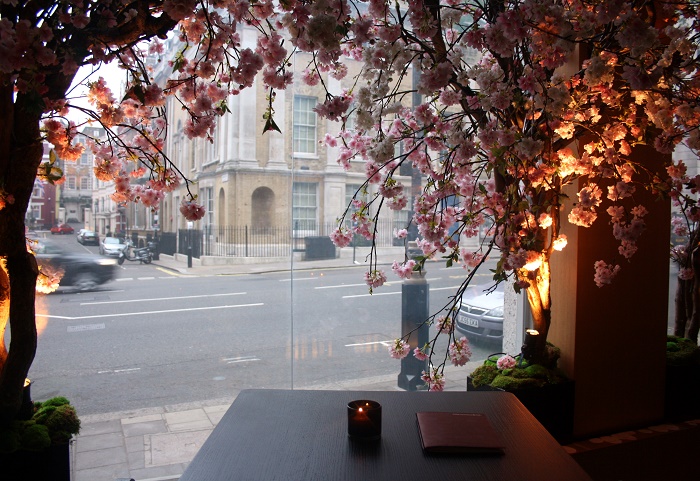 We began our Sakura Gozen with a delightful Violet Risshun Cocktail, served in two parts on its own wooden tray.  Our attentive waiter poured us two glasses of the first cocktail from the carafe into a violet-scented mini coupe as an aperitif.
It had a refreshing, punchy citrus flavours and was made with a blend of Jinzu Gin, green Chartreuse, grapefruit juice, shiso and Burlesque Bitters.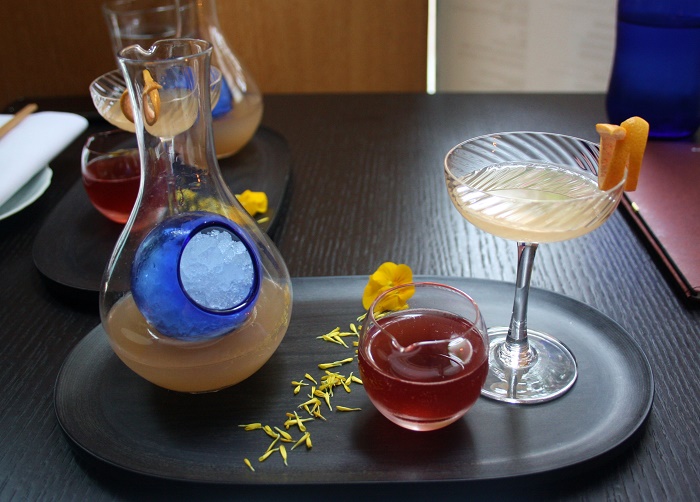 The dark pink cocktail in a petite jug was then mixed in the carafe, creating a sweeter, more fragrant drink.  It was a gorgeous, easy-to-drink mix of Belsazar rose vermouth, maraschino cherry, cranberry and lemon juice.  I loved the ceremony of the two-part cocktail and that it was created to represent the early beginning of Spring and then the season in full bloom.
We started with a steaming hot bowl of tasty, comforting White Miso Soup with crispy tofu, seaweed, spring onions and a hint of garlic.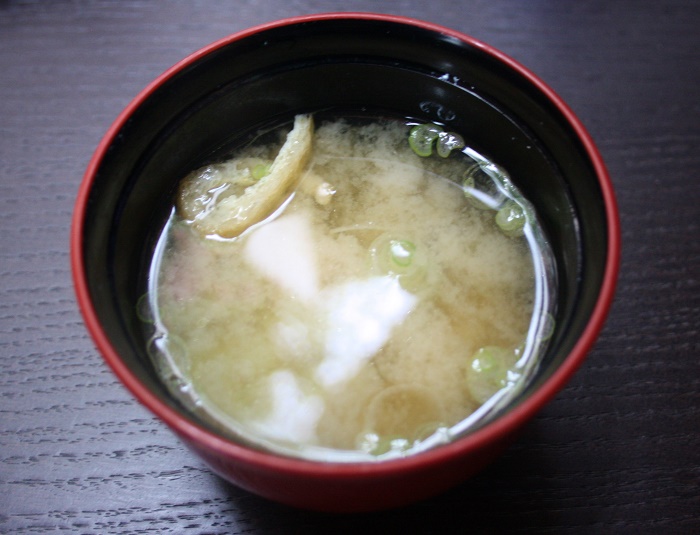 This was followed by the most delicious Sesame Spinach, with chilled spinach ribbons doused in a moreish, creamy dressing with plenty of crushed peanuts and topped with paper-thin cassava chips.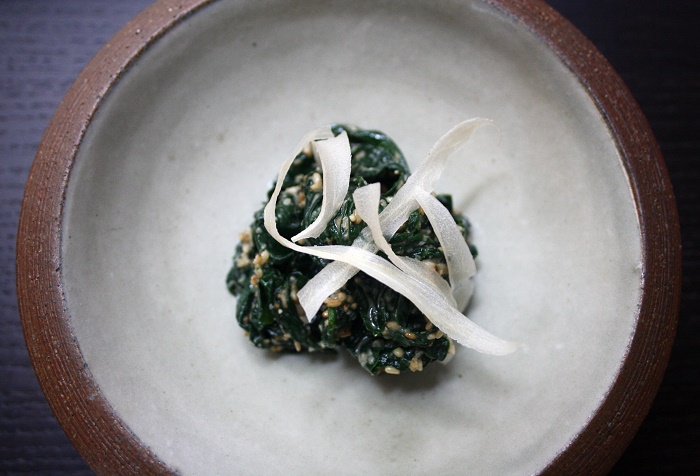 The main event was the Sakura crystal bento box filled with colourful, bite-size treats.  My favourite pieces of sushi were the flavoursome maki including spicy tuna with thinly-sliced lemongrass and cucumber, sweet and creamy salmon avocado and an indulgent California roll.
The trio of tuna nigiri – o-toro, chu-toro and akami – ranged from lean to fatty and the difference in taste and texture was noticeable.  A traditional bamboo box was also filled with three pieces of sashimi – kuro-kanpachi, sea bream and salmon.  The sea bream particularly appealed to me, as it had a silky texture and a clean, subtle flavour.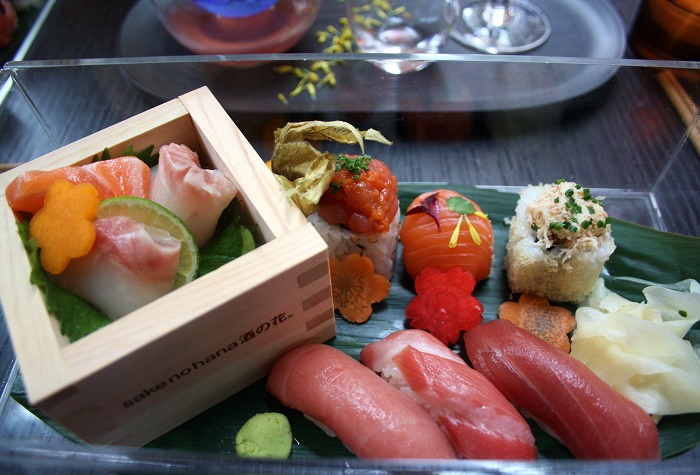 The bento box was finished with pretty decorations such as flower-shaped carrots, wedges of lime and a physalis.  I'm still navigating my way through the sushi world (graduating from tempura crab and tofu to the raw fish kind), but I'm pretty certain that Sake No Hana's ultra-fresh, melt-in-the-mouth sushi is some of the best you can hope to find in London.
Dessert is an additional extra, but it would be madness not to try the beautifully-presented Cotton Cheesecake.  This bubbly, light-as-air baked cheesecake was simply delightful with fresh cherries, vanilla-scented cream cheese and cherry sorbet.  The texture was a cross between cake and mousse and it reminded me a little of the light chiffon cake I've tried a few times in Asia.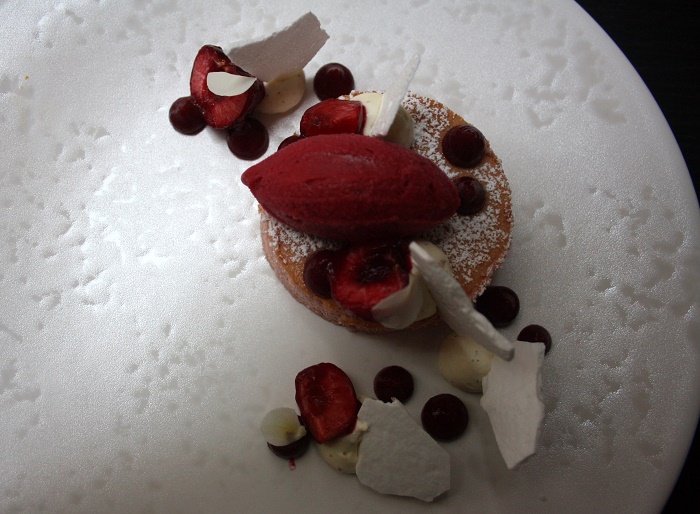 A perfect end to the Sakura meal was a plate of Cherry Blossom macarons, whimsically painted with a floral pattern.  The delicate vanilla macarons were filled with a thick layer of velvety chocolate cherry blossom tea ganache and were ever so fresh and rather substantial.  They can be washed down with a pot a Sakura tea, made from the leaves of cherry blossom trees.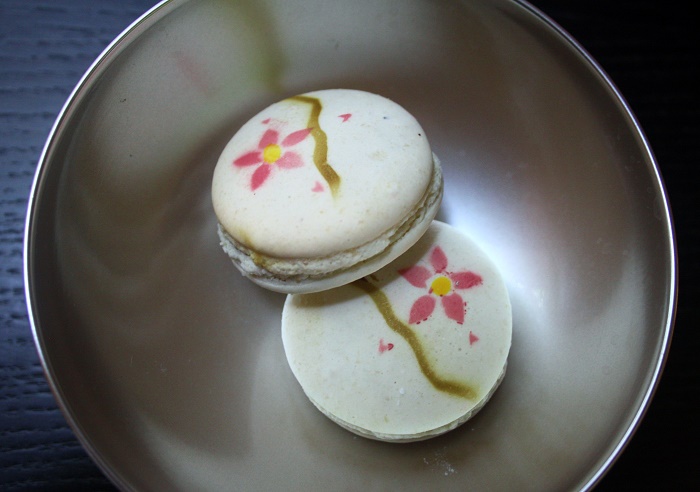 Sakura at Sake No Hana is a must if you're a fan of cherry blossom and all things fragrant and miniature.  It's the closest thing to having a picnic in a Tokyo cherry blossom park and perfect for a romantic date night.
Sakura Gozen at Sake No Hana is priced at £32 per person and is available until 20th June.  Guests are encouraged to take photographs of blossom and Spring flowers and upload them to Instagram using the hashtag #sakura2015 to be in with a chance of receiving Sakura gifts.  For more information and booking, visit: www.sakenohana.com
Chérie City was a guest of Sake No Hana
All photos by Chérie City