Going to a spa in London is the perfect indulgence for a little 'me time', however high prices can make it a very occasional treat.  Spa LONDON, the public sector spa group, is one to put in your address book for luxurious yet affordable treatments and facilities.
Recently, Spa LONDON opened its fourth spa – Ironmonger Row Baths – in Islington, just a short walk from Old Street Station.  The splendid Victorian building was once a wash house and later a traditional Turkish baths, which has been restored in a major £16.5 renovation project.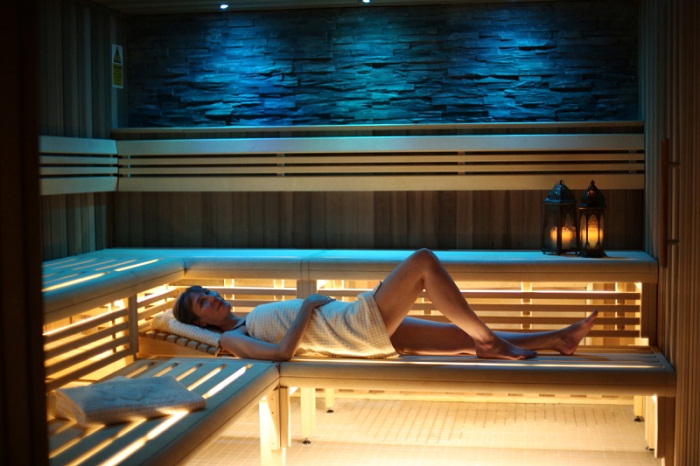 I visited on a weekday afternoon and was surprised to see just how many people were there having a leisurely spa day – they were obviously in on the secret sharpish.  When I arrived, the spa receptionist asked me to fill in a health questionnaire and exchanged my shoes with some rubber slippers, an oversize bath robe, large towel and a locker key.  The changing room is small, but there's an adjoining vanity room where you can dry your hair and use GHD hair straighteners.
The spa was much larger and high tech than I expected and it was fun to work my way through the different facilities.  The three Aroma Steam Rooms were the most spacious I've ever seen in a spa, with wide marble seating, and each had its own essential oil fragrance and lighting based on colour therapy.  My favourite was the eucalyptus room, as the menthol helped me breathe more clearly.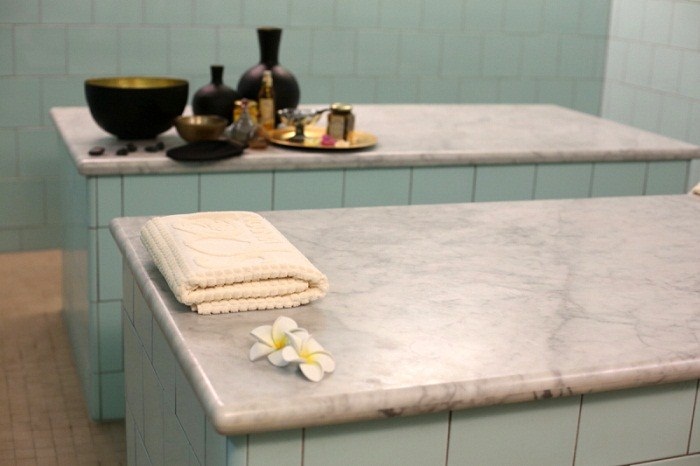 The two saunas were set at different temperatures and both were pristine and powerful.  The three hot rooms were a new experience for me but the only one that felt really effective for me was the Laconium room with hot marble seating to relax and unwind the muscles.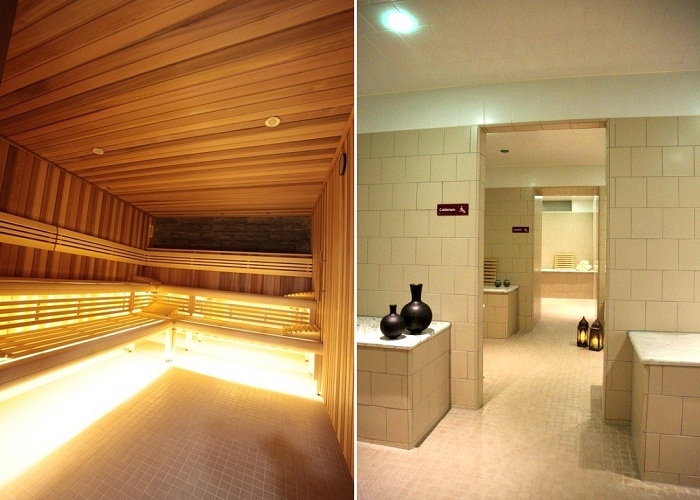 For cooling down, I particularly liked the Ice Fountain, where you can pick up small shards of ice to rub across your skin – cooling the body temperature and helping firm the skin.  The Monsoon Shower and the Hammam also offer relief from the intense heat – and if you're brave enough, the Bucket Shower and ice-cold Plunge Pool.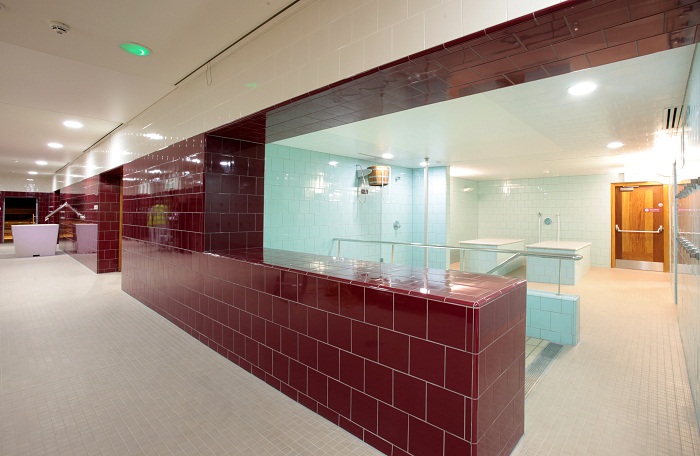 After I'd explored all of the facilities, I showered and headed to the Relaxation Room for a few moments before being called for my treatments.  Guests can sip on herbal teas and chilled water infused with fresh limes, or order a light lunch of meze platters, while lounging on the comfortable spa beds with blankets.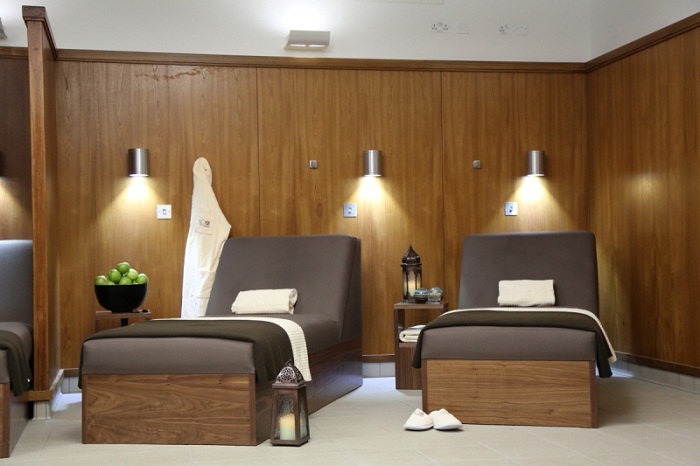 My lovely therapist took me to one of the four treatment rooms for a Spa LONDON Back Massage (£35 for 25 minutes).  As I lay on the spa bed, a bowl of Elemis spearmint essential oil water was placed on the floor, so I could breathe in the aromas.  The massage was effective and my therapist used exactly the right pressure – I almost drifted off.
This was followed by an Elemis Clarity Facial (£37 for 25 minutes), which included a cleanse, tone, exfoliation, mask, massage and moisturise.  My skin felt very soft and plump afterwards and the right products were used for my skin – nothing felt too heavy or oily.
Spa LONDON Ironmonger Row Baths facilities are so advanced and spacious that it can compete with many of the city's high end spas.  Treatment prices are very reasonable – many are less than £1 per minute – and the results are effective, particularly after using the spa facilities.
There are a few finishing touches that Spa LONDON doesn't offer such as bath products in the showers or a machine to dry your swimsuit, however, avoiding sometimes unnecessary extras helps keep prices low – just go prepared with everything you need.
The spa operates on a single and mixed sex basis throughout the week, so you can plan your visits accordingly.  Treatments start from just £10, while a three hour visit to the thermal suite costs just £8.75 for concessions, rising to £17.50 for local residents and £25 for others.
For more information and booking, visit: www.spa-london.org
Chérie City was a guest of Spa London
All photos by Spa London