Pierre Hermé's creativity never fails to amaze me, but his innovation goes far beyond presenting unexpected new flavour combinations.  Even classic tastes are elevated to divine new levels.
Last week, I visited the gorgeous new Pierre Hermé store on Covent Garden's Monmouth Street for an exclusive preview of the new Fetish Infiniment Vanille collection.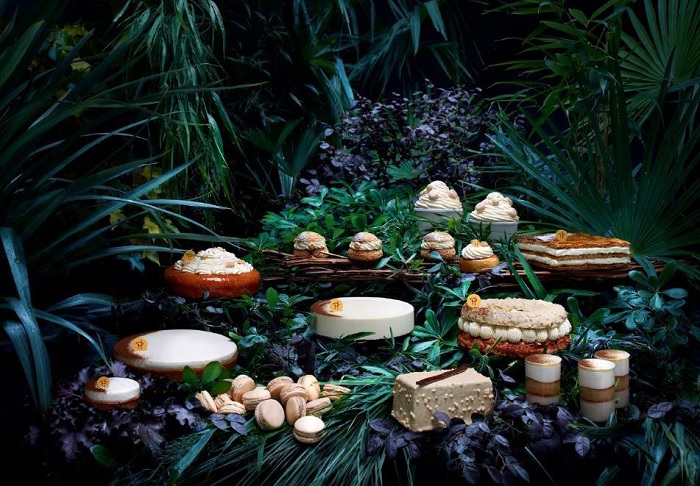 Vanilla often undeservedly has the reputation for being safe and unadventurous, but Pierre Hermé sees vanilla as a 'diva'.  When done right, vanilla can be indulgent, sensuous and very luxurious.  It is the second most expensive spice after saffron, of course.
Fetish Infiniment Vanille celebrates the fragrant spice with an extensive collection of gourmet vanilla treats.  The tasting started with examining the appearance, textures and aromas of three different vanilla pods from Madagascar, Tahiti and Mexico.  Vanilla from these three origins make up Pierre Hermé's ideal vanilla flavour (his signature 'house' fragrance).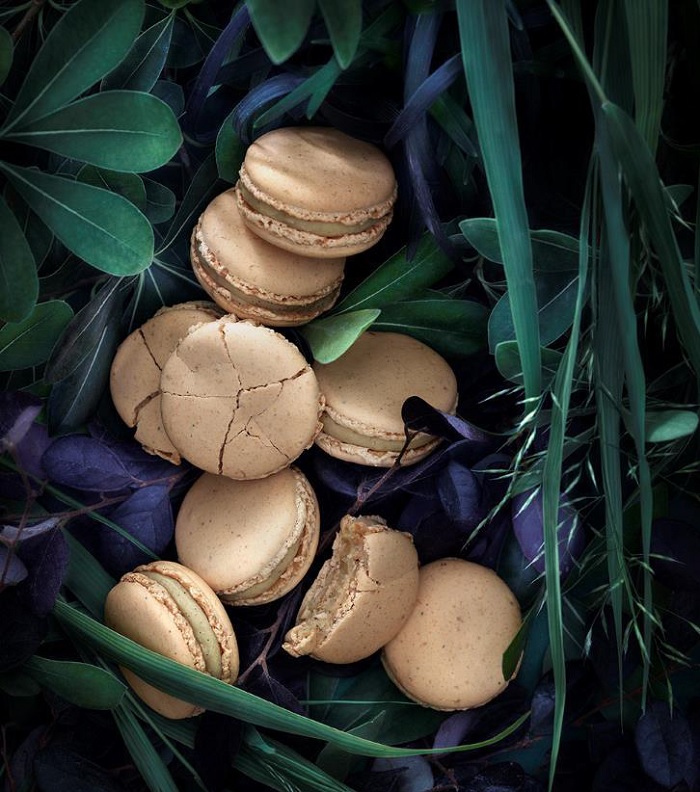 The most striking use of this specially composed vanilla is in the macarons.  The delicate yet robust flavour is intoxicating and the macaron is punctuated with tiny, crunchy vanilla seeds.  This is pure, velvety luxury and I've never tasted any vanilla macaron as exquisite as this.
I'm always a fan of Pierre Hermé's delectable pound cake and the new Cake Infiniment Vanille is very satisfying with subtle flavours of almond and vanilla.  I liked the sweet vanilla ganache studded with crunchy pieces of almond and the decorative vanilla pod on the top.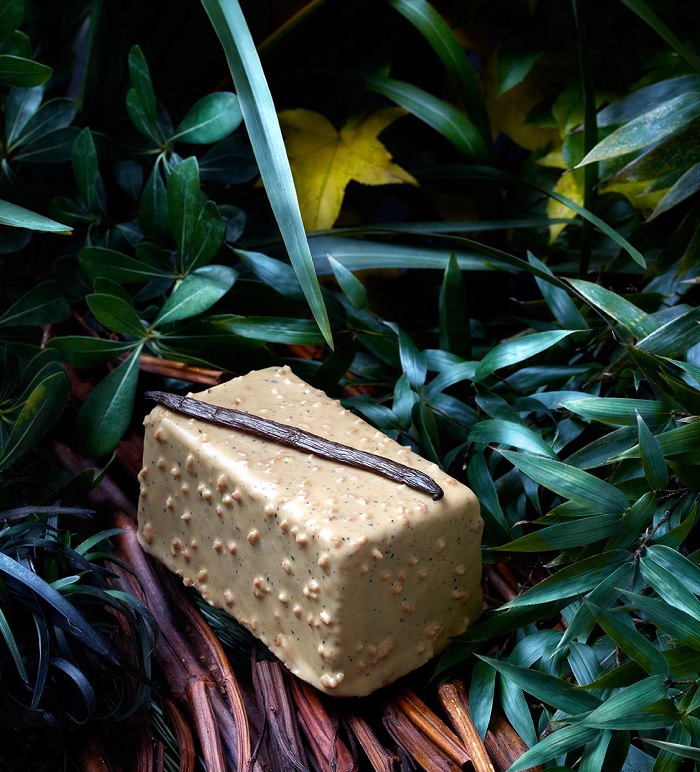 We also tried a rich and mellow Bonbon Chocolat Infiniment Vanille with a velvety vanilla-infused ganache and a buttery little Sablé biscuit left a pleasant sea salt taste in the mouth.
The star of the collection for me is the green tea fragranced with vanilla.  I've tried black tea with vanilla before, but the green tea had a fresh, clean flavour and worked perfectly with the vanilla.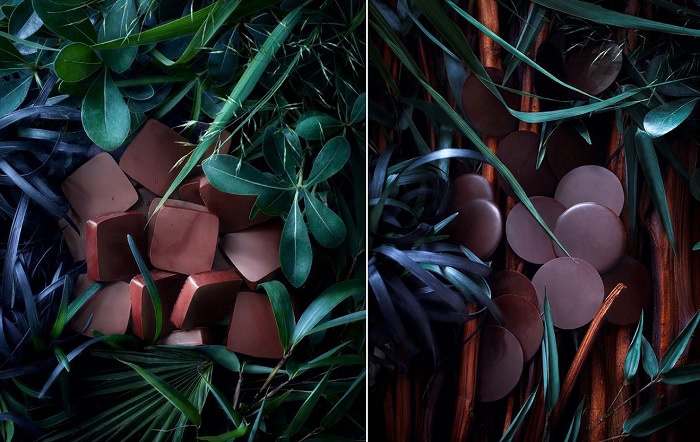 Also in the Fetish Infiniment Vanille collection is a glazed croissant filled with almond paste, Paris Brest, millefeuille, Rum Baba, tart and choux.  Pierre Hermé's signature vanilla flavour is a sensation that all pastry lovers should try at least once.
The Pierre Hermé Fetish Infiniment Vanille collection is available now in-store and online until 19th April.  For more information, visit: www.pierreherme.com