A few weeks ago,  I had the pleasure of meeting the legendary Pierre Hermé, as he visited London to present an exciting preview of his new Les Jardins collection for 2013.
Les Jardins is a collection of 12 limited edition macarons inspired by the sensory delights of a garden – flowers, fruits, spices and herbs.  Pierre Hermé also explores fragrances blended by master perfumers and incorporates them in his macarons.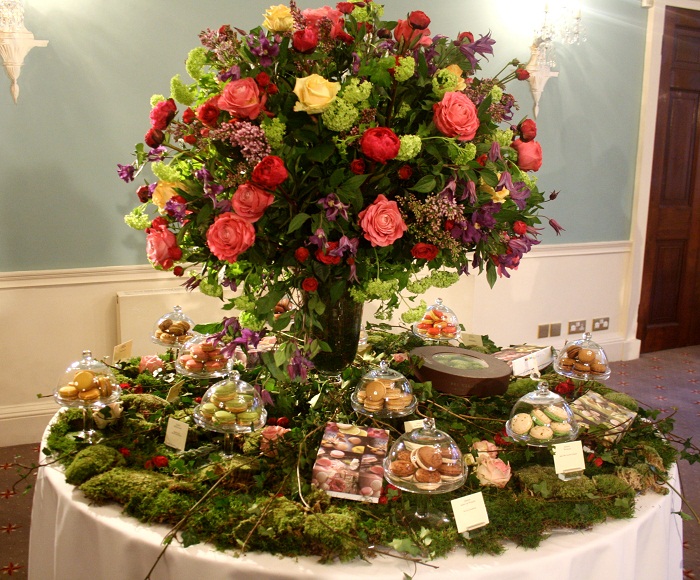 Every month of the year, a new macaron will be unveiled at Pierre Hermé stores and at the end of the year, all of the flavours will be available to purchase individually or in one pretty presentation box.
The macarons were beautifully presented under glass domes in a lush mini garden of roses, freeze-dried moss and twigs.  The colourful display looked good enough to eat, however, we were brought our very own plate of 12 macarons and every flavour of the new chocolate collection, Les Galets.  Pierre Hermé sat with us to answer questions and chat about the new flavours – I was impressed to see him casually enjoying his own macarons.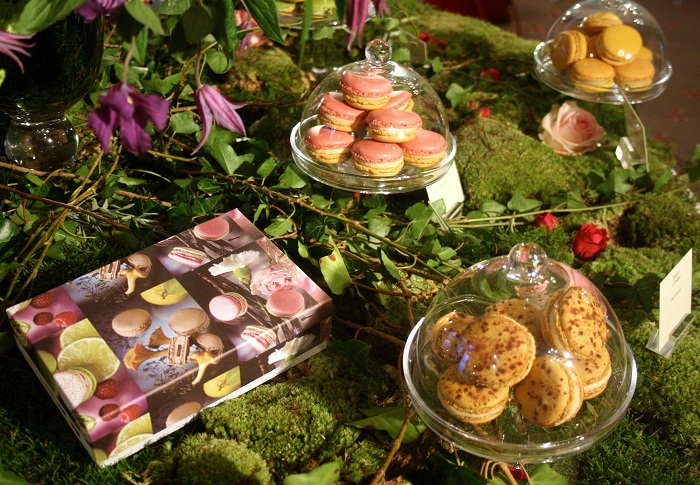 Les Jardins 2013 has flavours to suit all tastes – subtly floral, rich and seductive, intensely complex and refreshingly zingy.  A good introduction to Pierre Hermé's creations is the mellow and fragrant Jardin Sucré (February) – Caramel and Rose.  Another dreamy macaron is the Jardin Japonais (April) – Morello Cherry, Lemon & Tonka Bean – which captures the taste of an imaginary Sakura blossom fresh from Japan.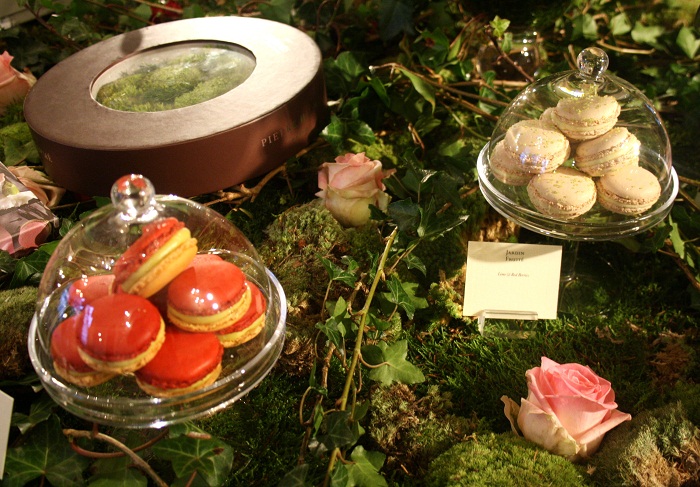 Chocolate macarons are made more exciting with the smoky Jardin dans les Nuages (October) – Chocolate and Smoked Salt and the warm, earthy Jardin du Maquis (March) – Chocolate and honey from the Maquis Shrubland Region of Corsica.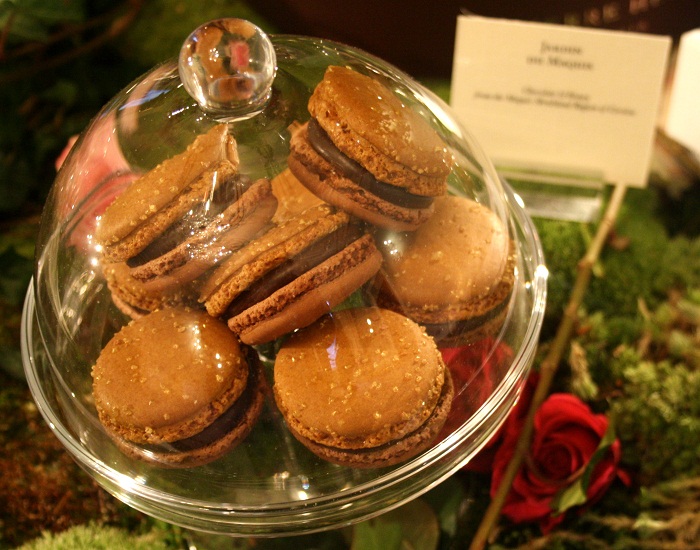 As a perfume enthusiast, I was intrigued by the Jardin d'Ambre (May) – Rose & Ambregris, which also happens to be released for my birthday month.  Pierre Hermé told me that because ambregris is waxy and inedible, he had to work closely with master perfumer Jean-Michel Duriez to adapt the essence of ambregris for a macaron, and with spectacular results.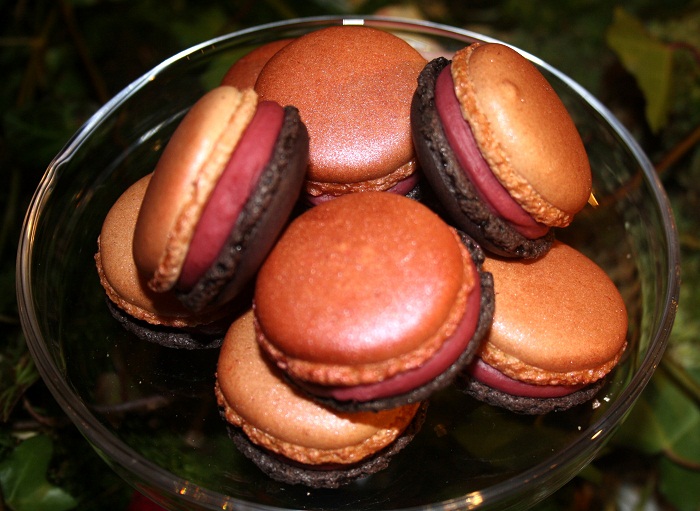 I loved the idea of starting the New Year with an explosion of zest and spice in the stunning Jardin Pamplemousse (January) – grapefruit, clove, nutmeg and candied grapefruit.
It's hard to pick a favourite, which Pierre attested to himself, but the macaron that I enjoyed the most was Jardin Andalou – Mandarin Orange Olive Oil & Red Berries.  Paying tribute to the sunkissed climate of southern Spain, Jardin Andalou bursts with luscious fruit and is filled with both smooth cream and a red berry pâte de fruit.  Pierre Hermé told me that the olive oil and mandarin are fused together to create a more intense flavour.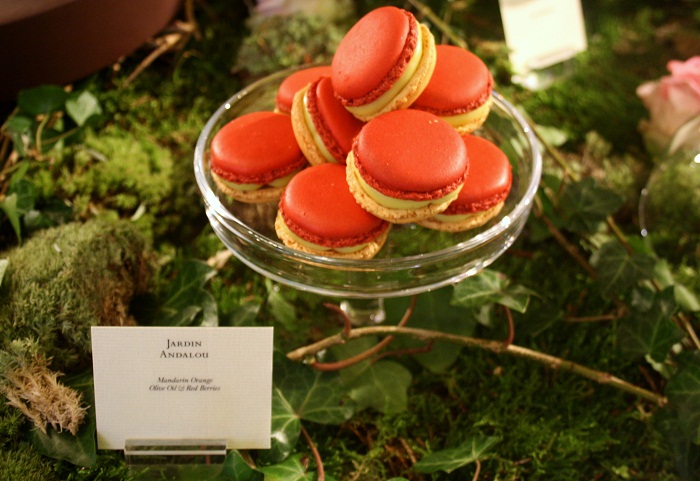 The Valentine's Day flavour is the very special Macaron Yasamine – Jasmine Tea Cream, Mango Compote, Candied Grapefruit.  Pierre created this macaron personally for his wife, handbag designer Barbara Rihl, however the macaron was such a favourite that they decided to share it with us.  I didn't manage to try this romantic macaron, however, I like that the flavours are not typically what you might associate with Valentine's Day – Pierre Hermé continues to surprise us!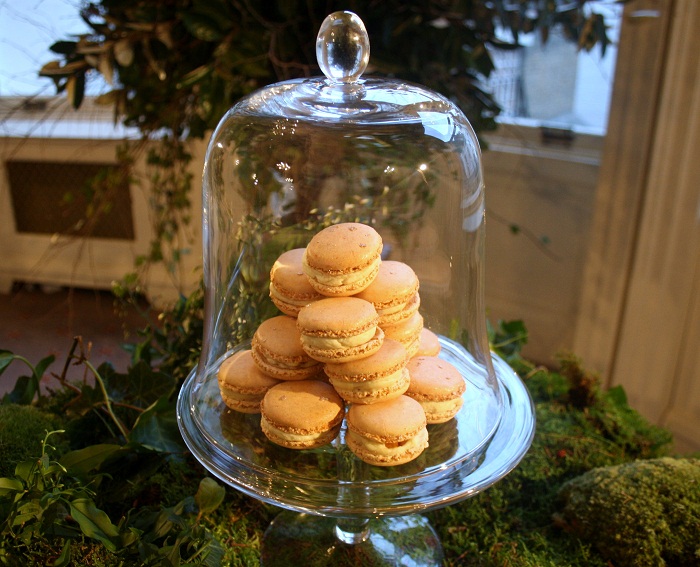 Another new arrival for 2013 is a new collection of chocolate, Les Galets.  The elegant, glossy wafer-thin discs come in Pierre Hermé's much-loved flavours including Mogador, Pietra, Azur, Chloé and Infiniment Citron.  Les Galets would make a fabulous gift and are a lighter version of his Chocolate Bonbons.  I particularly enjoyed the Galet Chloé, made with rich, bittersweet dark chocolate and intense raspberry.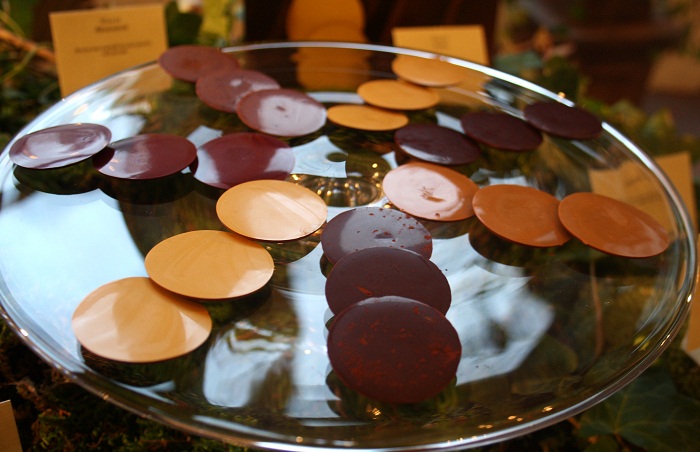 Pastry and perfume fans are in for a real treat with Pierre Hermé's new book written with master perfumer and friend Jean-Michel Duriez.  The beautifully-illustrated book features recipes based on the blends of classic perfumes and discusses the similarities in approach for patissiers and perfumers.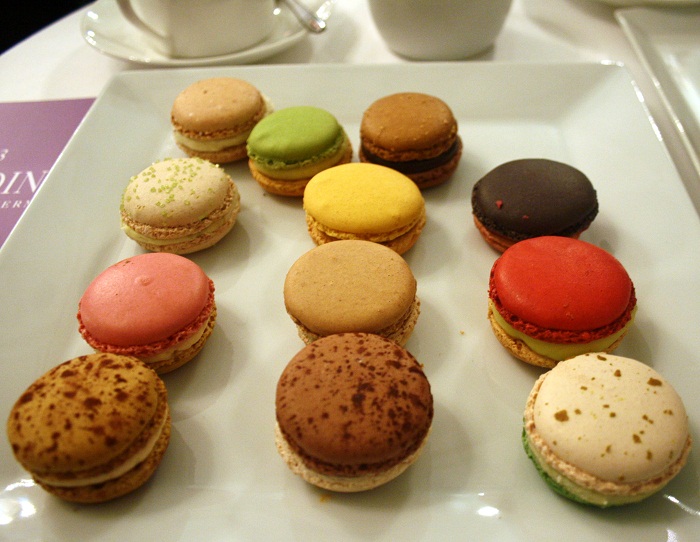 Pierre Hermé fans will no doubt be delighted with this intriguing garden inspired collection.  If you are yet to experience the magic of Pierre Hermé, treat yourself to a new flavour each month…you might just get hooked.
For more information, visit: www.pierreherme.com