Spring is just around the corner and the newly-launched Penhaligon's Equinox Bloom is the perfect fragrance to embrace the new season.
This uplifting, luxurious scent is particularly special, as it's the very first gourmand scent by Penhaligon's. While Penhaligon's was established back in 1870, perfumes with mostly 'edible' notes are still relatively new – Edmond Roundnitska started the gourmand trend with Diorissimo in 1956.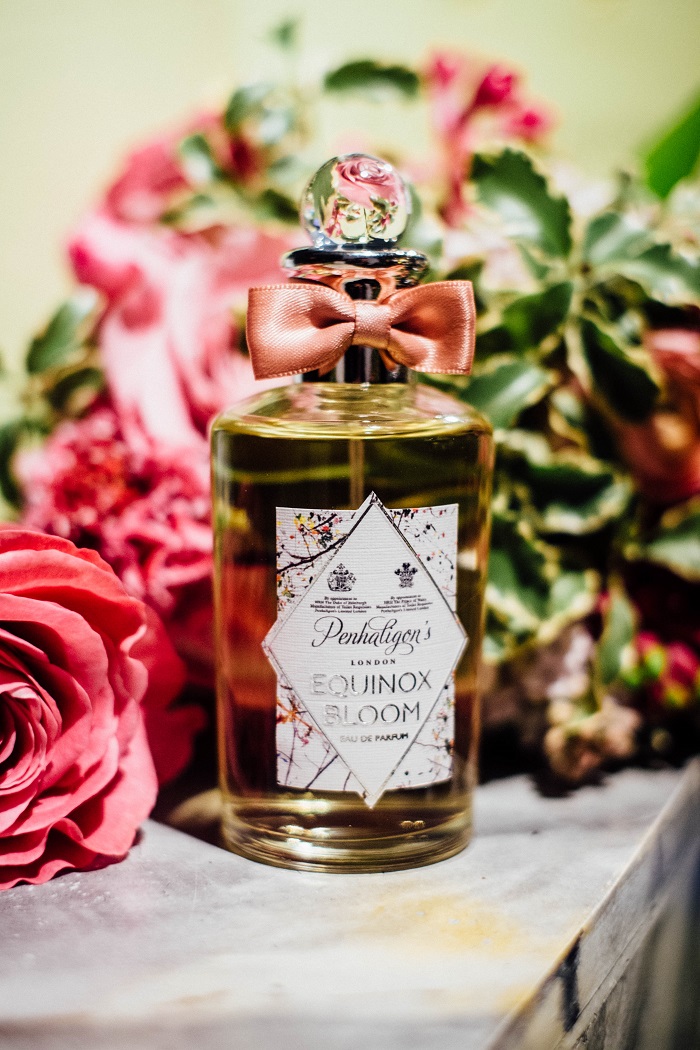 Of course, it's no surprise that the British heritage brand's first foray into gourmands is magnificent and ever so stylish.  Master perfumer Olivier Cresp was inspired to create a modern gourmand fragrance after having his senses stirred by an elegant brunch in a refined setting in London.
He says that Equinox Bloom evokes memories of "quintessentially English tradition of afternoon tea, and the transitional moment when day turns to evening and when cold Winter yields to Spring".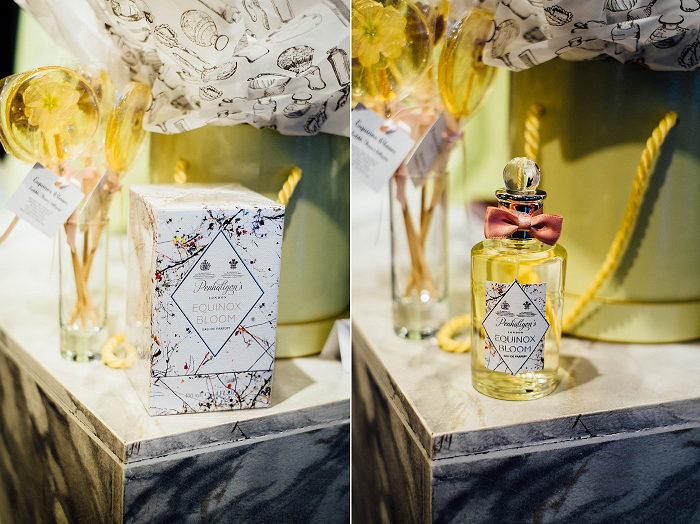 The fragrance opens with a vivid burst of Neroli Bigarade Essence, Violet Leaves Absolute and Chantilly Accord.  It leads to a delicate, vintage floral heart of Frangipani, Orange Blossom Absolute and Jasmine Sambac Absolute. As the perfume develops, it becomes sumptuous, warm and creamy with a base of Ambrox, Benzoin Siam Absolute and Brown Sugar Accord.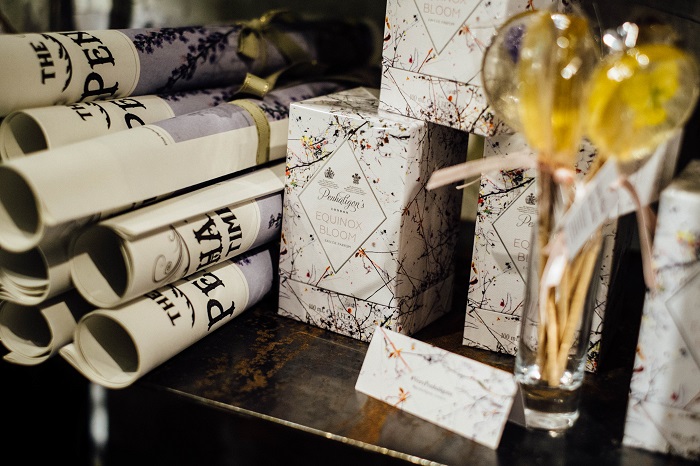 To me, this is the ideal fragrance for when you're wearing fine cashmere, grazing on exquisite pastries and looking polished after a visit to the salon – even on less glamorous days, you can still feel dreamy.  While many gourmands can be overly sweet and girly (and headache-inducing), Equinox Bloom is sophisticated and the soft blend of brown sugar and Chantilly is subtle rather than sticky.  I also can't get enough of neroli and orange blossom – they remind me of summer in the south of France.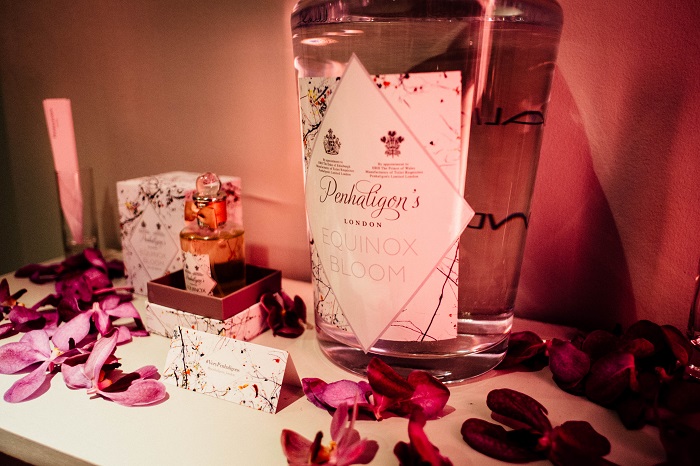 At the recent launch event, we were treated to afternoon tea at the Penhaligon's Tea Parlour hosted in By Appointment Design Florists on fashionable Chiltern Street, Marylebone.  On arrival, we each ordered a bespoke bouquet made with a choice of beautiful fresh flowers while we sipped rose-hued Bloom Gin cocktails and grazed on mini scones with clotted cream and strawberry jam.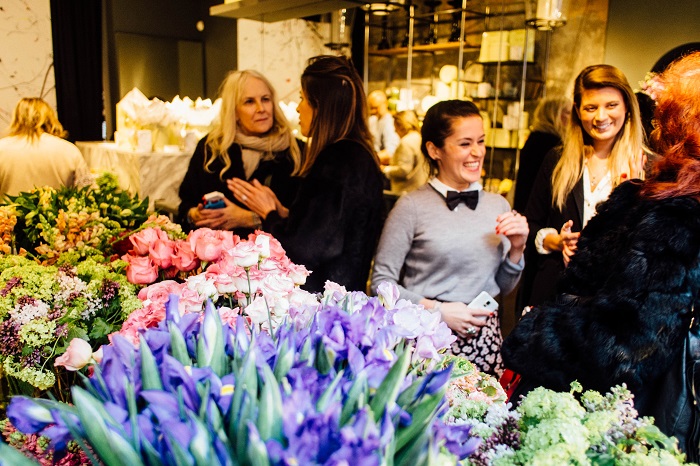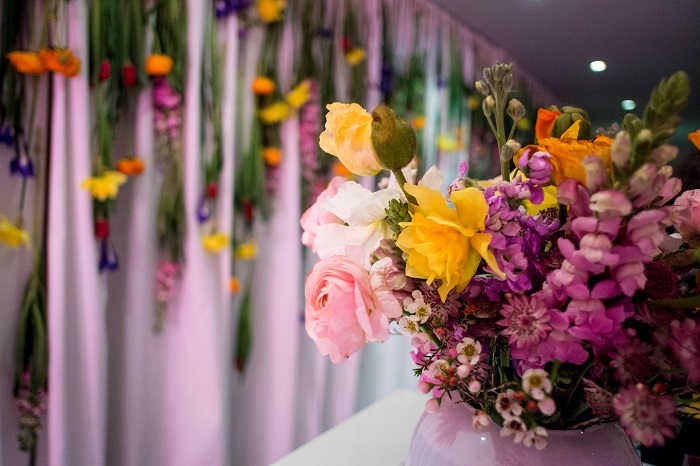 It was a stunning, whimsical setting to get that first look of the fragrance and handily it was just a few steps away from Chiltern Firehouse for Champagne and gossip at the bar.  When you're enveloped in a delicious scent with flowers in your hand, it would be a shame not to!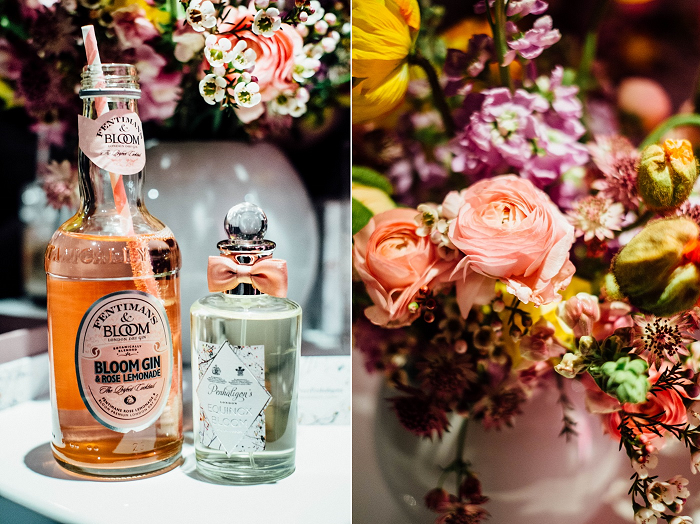 For a special Mother's Day treat, Old Bengal Bar is offering a special Penhaligon's cocktail menu, featuring the Equinox Bloom – Mount Gay Black Barrel, Violet Liqueur, Jasmine Syrup, Lime, Orange Blossom Water and Aphrodite Bitters (until 31st May).
In addition, guests will receive an invitation card entitling them to a complimentary fragrance profiling appointment and 15% discount off any purchase made at Penhaligon's Royal Exchange boutique.
For more information and to buy online, visit: www.penhaligons.com
Photos by Conor Beary