What could be better than spending a lazy Saturday in New York over an indulgent brunch looking out over Central Park?
Asiate at Mandarin Oriental New York has an enviable position, perched on the 35th floor of the Time Warner Center, by Columbus Circle.  The spectacular floor to ceiling views are matched with exquisite food and a tantalising contemporary Asian and American brunch menu.
Arriving a little early, we took some time to wander around the 35th floor of Mandarin Oriental New York and stopped to admire the curved lobby's stunning Dale Chihuly glass sculpture.  The Lobby Lounge was also buzzing with weekenders enjoying afternoon tea and dim sum bento boxes.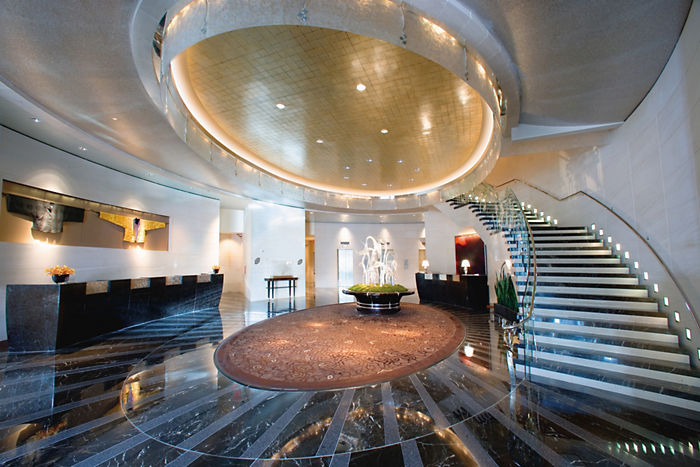 Asiate is an elegant, expansive restaurant whose minimal-luxe design lets the views do the talking.  The large tables feature  comfortable seating and guests can dine overlooking the south-west corner of Central Park by the window, or nestled in an intimate booth to the sides of the room.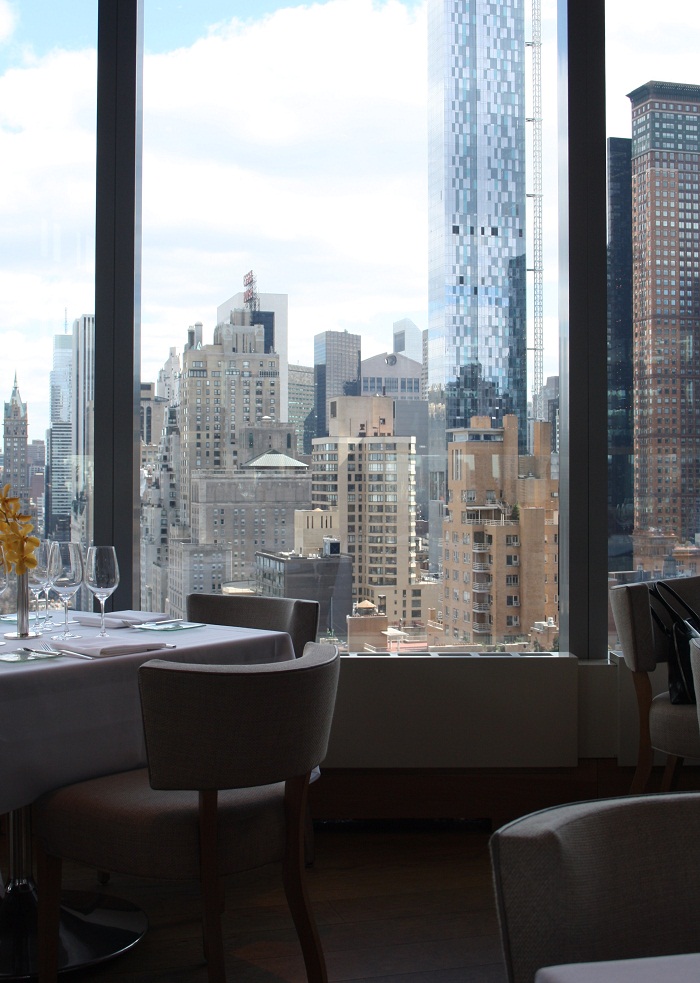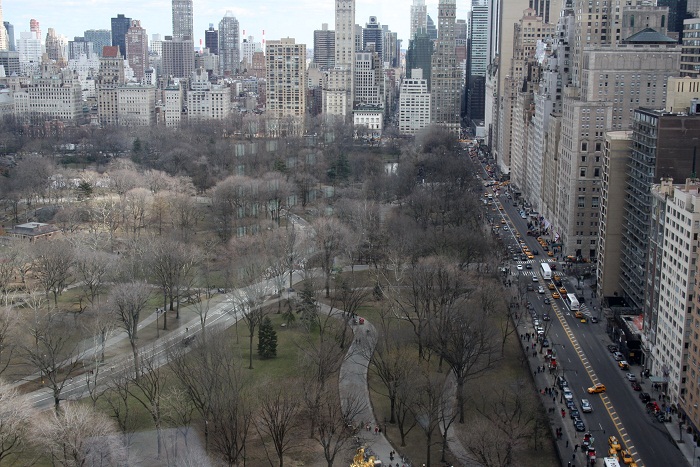 While Asiate is all about clean lines with dark wood highlights, the centrepiece of the restaurant is a beautiful silver tree branch sculpture, referencing the trees of Central Park in winter.  Another interesting design point is the wall of wines, including over 1300 bottles.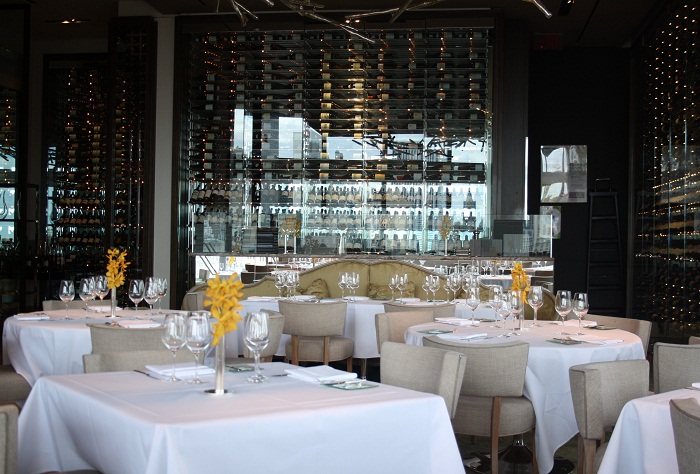 Chef de Cuisine Angie Berry's weekly-changing brunch menu features a well-edited selection of seasonal classics with an innovative twist.
We were warmly welcomed by the attentive, friendly staff and swiftly set up with a bottle of chilled still water, a choice of artisan breads and a glass of Champagne.  Asiate's semi-set menu brunch is a fun concept, serving three courses in smaller tasting portions.  The starter and dessert plates are chosen weekly by Chef Berry and guests can choose two dishes for their main course.
We started with the beautifully-presented Gourmandise Tasting, made up of four bento dishes.  The Cauliflower Veloute with smoked bacon foam and chives was thick, creamy and ever so smooth.  Ahi Tuna Poke, avocado crème and wasabi-sesame tempura was plump and fresh while the Farmhouse Frittata with country sausage, goats cheese and roasted tomatoes was light, bubbly and full of strong flavours.
My favourite bite was the Miso Chilled Shrimp with green papaya and mango salad with ginger dressing, which was succulent, aromatic, well-marinated and so tasty.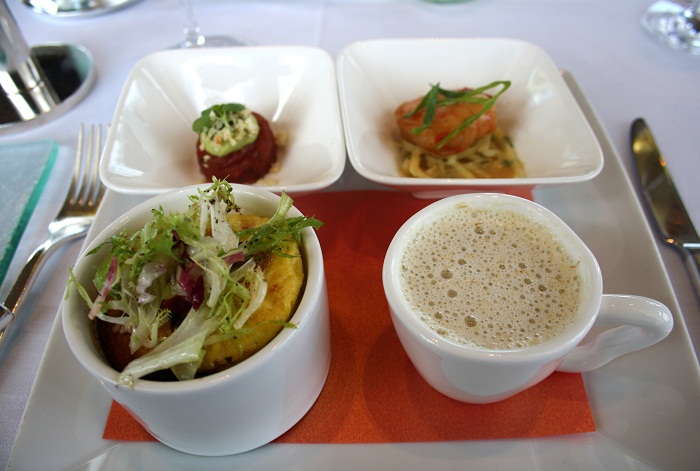 Following the Gourmandise Tasting, we enjoyed a refreshing palate-cleanser of home-made Mango Sorbet.
As we ordered only savoury dishes for our main courses, Asiate's pastry chef kindly sent us a scrumptious Belgian Waffle with berries, whipped vanilla cream and Vermont maple syrup that also features on the menu.  It was a heavenly treat between courses and definitely worth ordering as part of brunch.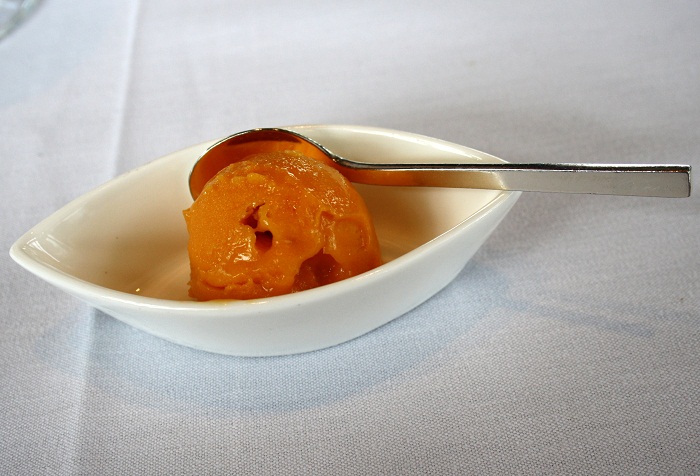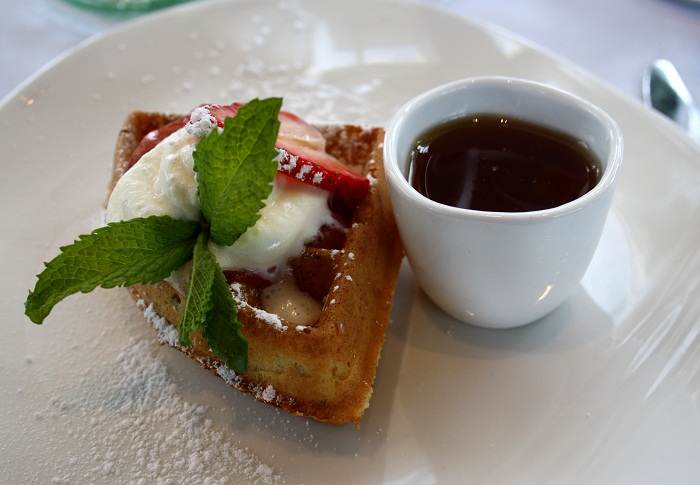 For my main course, I went for a duo of Croque Madame with sunny-side-up egg, grilled country ham, red watercress, bechamel sauce and toasted sourdough and Cavatelli with pancetta, mushrooms, parmesan cheese, garden herbs and parmesan broth.
The Croque Madame was deliciously rich and decadent, smothered in thick bechamel.  It was the perfect French classic but with an interesting addition of sun-dried tomato jam spread on the sourdough, giving it a tangy edge.
The Cavatelli was cooked perfectly al dente and was accompanied with chunky, meaty pancetta, silky mushrooms and torn garden herbs.  The parmesan broth was well-seasoned and light and the roughly-cut parmesan finished the dish nicely.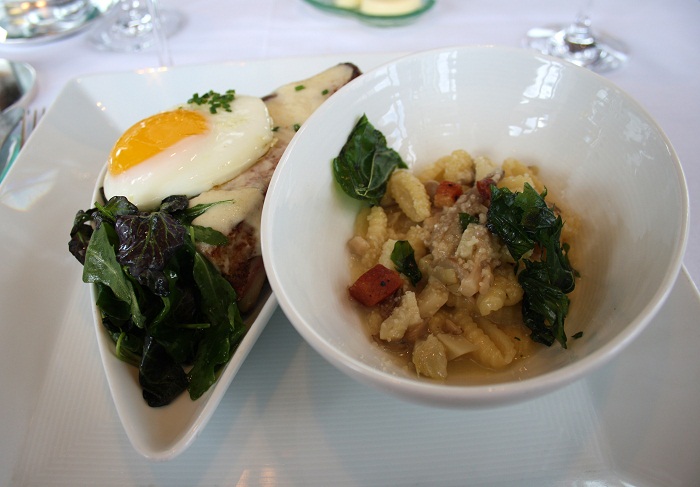 Steven ordered the Grilled NY Steak with market vegetables and the Eggs Benedict BLT with soft-poached egg, pancetta, arugula, heirloom tomatoes and bacon hollandaise.
The sliced medium-cooked steak was tender and nicely charred, served with sauteed courgette and slow-roasted carrot.  The Eggs Benedict BLT was another rich dish with thick pieces of pancetta, lashings of peppery bacon hollandaise and a perfectly-cooked poached egg.
Dessert was a delicious duo of Double Chocolate Crème brûlée and Strawberry Lemon Shortcake – ideal if you find it hard to decide between chocolate and fruit.  The luxurious crème brûlée custard was velvety smooth and made using 64% semi-sweet chocolate and 70% dark chocolate.  The caramelised natural sugar had a thick, crisp crust and was topped with two biscuit curls.
The Strawberry Lemon Shortcake was a lighter affair with infused sponge cake, lemon curd cream, strawberry glaze and wild strawberry sauce.  It was delicate, zesty and light as air – the ideal dessert after an epic brunch.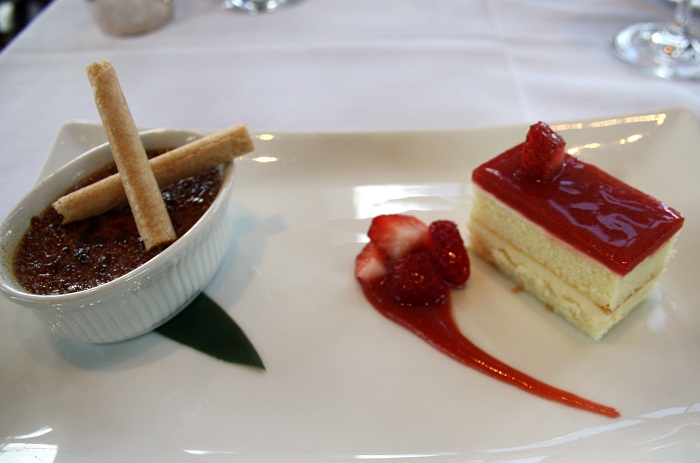 We finished with a pot of fresh mint tea and lingered a little to soak up the last of the incredible Central Park views.  Before leaving, we were invited to fill a little lime green take-away box with cookies, biscotti and candy, as a sweet souvenir of our visit.  It was a lovely touch, putting the cherry on the top of a fabulous afternoon that ended with a marathon walk around Central Park.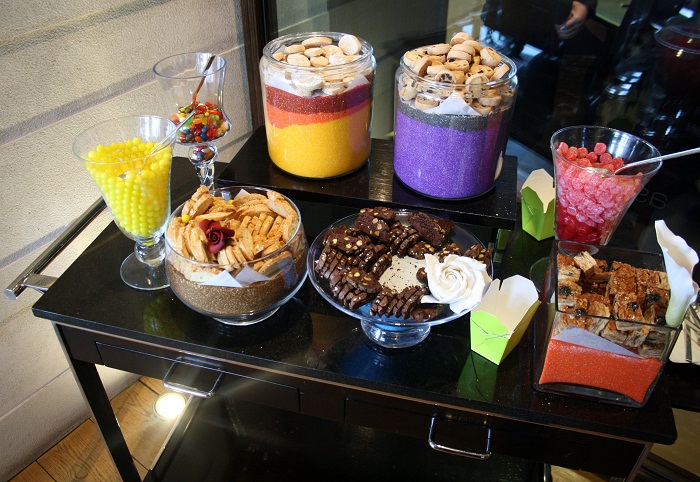 Brunch at Asiate is a wonderful experience that tourists and New Yorkers can delight in equally.  The food is outstanding, the menu is exciting and the small plate concept allows you to sample lots of different tastes and still leave feeling happily full.  I can't think of anywhere I'd rather spend a lazy weekend afternoon in Manhattan.
Brunch is priced at $54 and speciality cocktails are $19.  For more information and booking, visit: www.mandarinoriental.com
Chérie City was a guest of Mandarin Oriental New York
Photos by Chérie City