A tour of Philadelphia's fascinating mural art is an absolute must, to get a glimpse of the city's home-grown creativity.
There are over 3000 murals in Philadelphia, telling the stories of the communities, scenes from everyday Philly life and paying homage to prominent historical figures.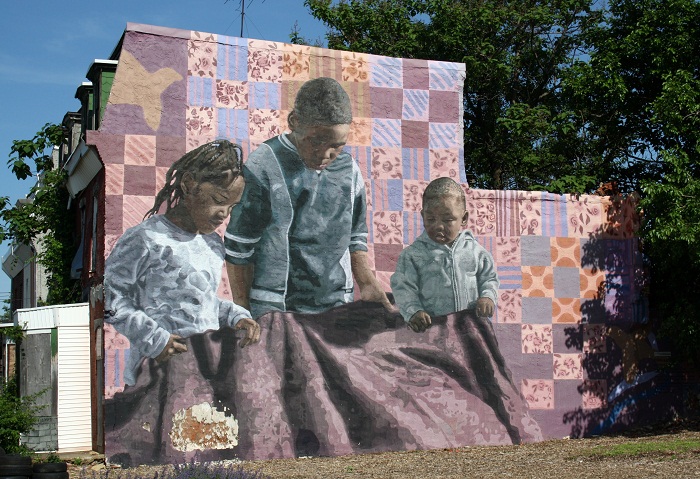 The Mural Arts Program began in 1984 as an initiative to combat graffiti, headed up by then Mayor Wilson Goode.  Muralist Jane Golden reached out to graffiti writers and encouraged them to channel their creativity and energy into painting murals to beautify the neighbourhoods.
Our tour guide Jerry, of the City of Philadelphia Mural Arts Program, picked us up in a big silver van outside PAFA for an afternoon of mural spotting.
We visited mural sites in West and North Philadelphia, including many residential areas that are definitely off the beaten track.  The murals we saw depicted the city's love of baseball, the influence of Diego Rivera and Frida Kahlo and geometric, non-figurative patterns in predominantly Islamic areas.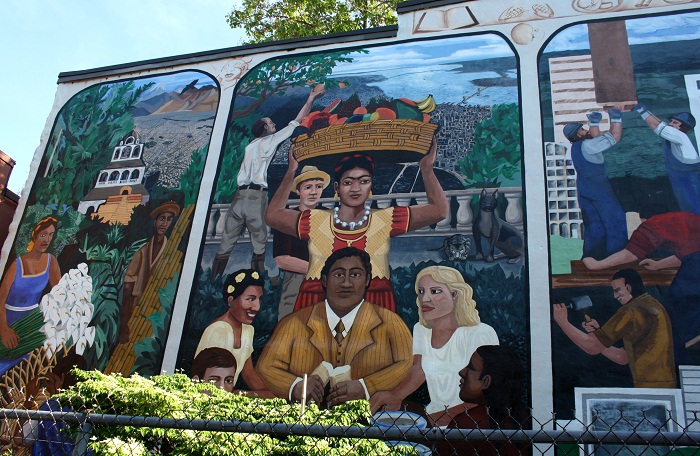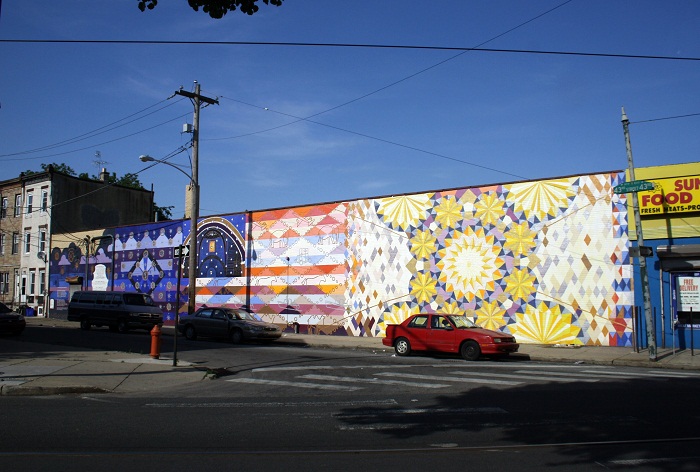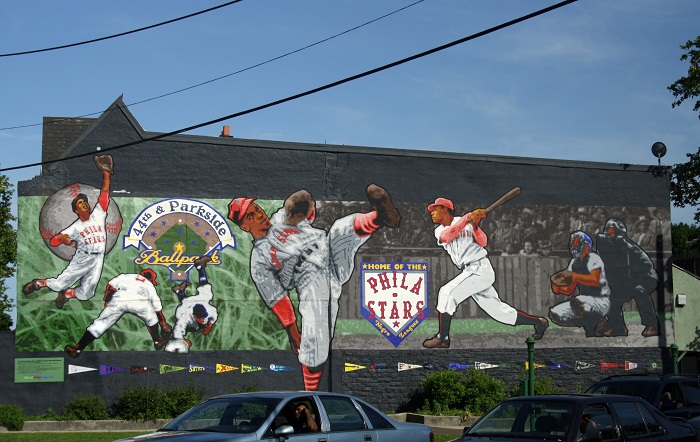 A particularly touching mural was 'Alex's Lemonade Stand' – a tribute to young Alex Scott who set up a lemonade stand to raise money for cancer research at the local hospital before sadly losing her own battle to cancer.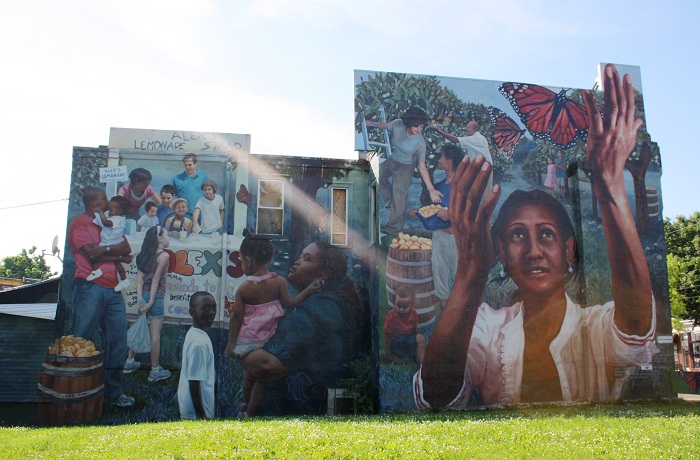 Producing a mural is a dedicated process; the Mural Arts Program receives over 1000 applications per year and just 100 are granted.  Some are financed by donors, however, many are sponsored by corporations giving back to Philly.  I asked Jerry if working with corporate giants affects the grass-roots philosophy of murals, but he had a more straightforward approach – whoever pays, the community benefits from the support.
Once the wall is approved and prepped, murals are either painted directly onto the wall or painted onto parachute cloth in a studio and then transferred onto the wall.  Once the mural is complete, the residents celebrate at all-day block parties with music, food, performances and activities for children.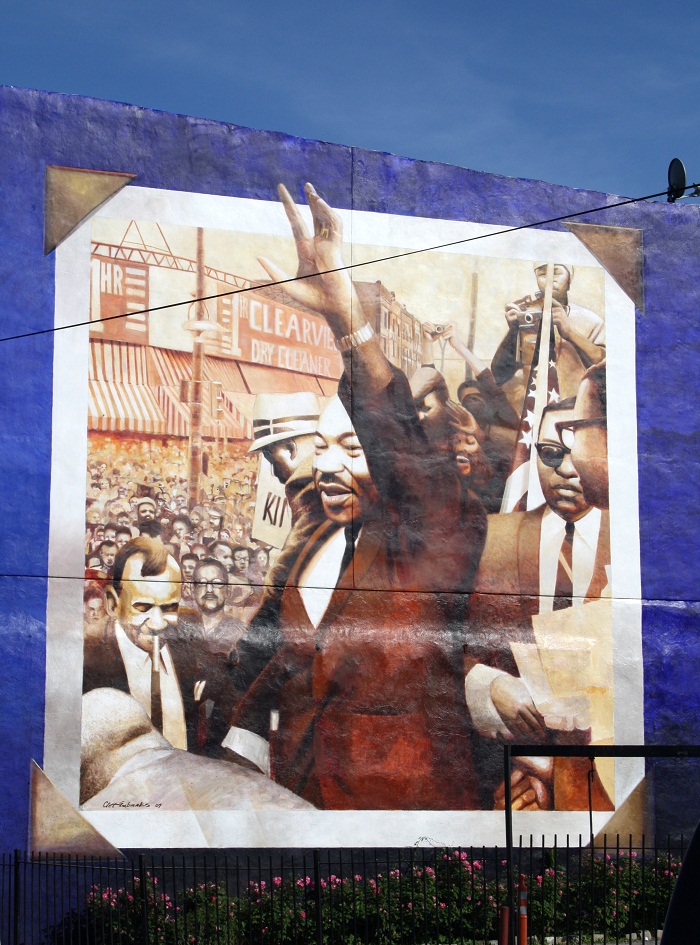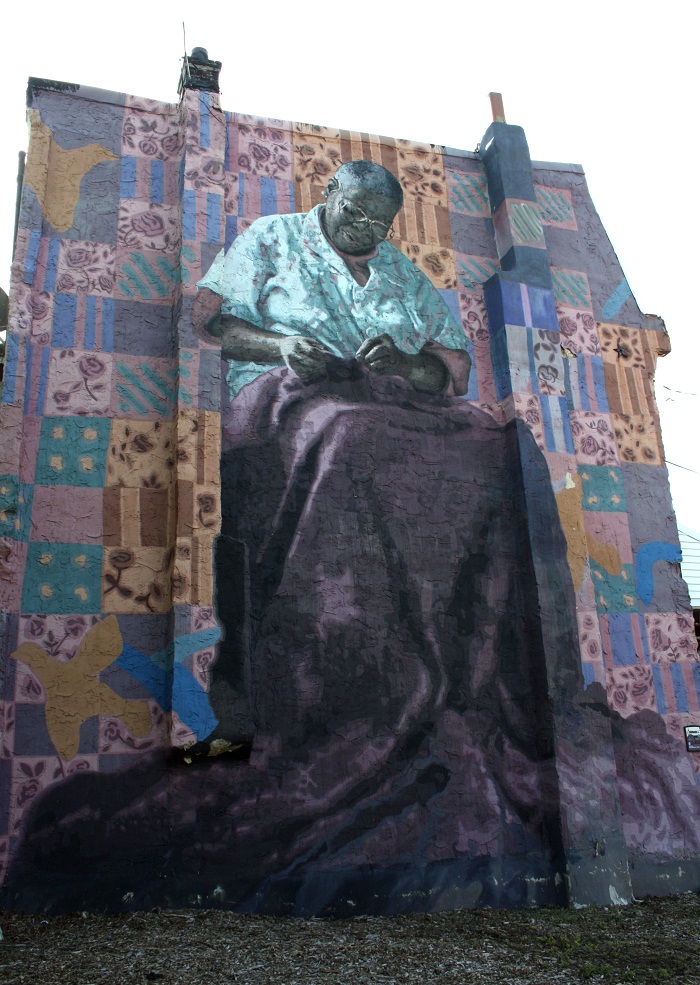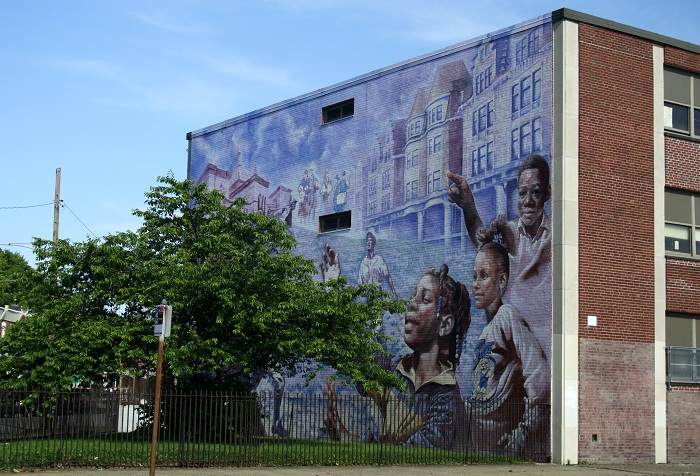 The Mural Arts Program offers a number of public and private mural art tours, including the guided group tour lasting 2 hours.
For more, visit: www.muralarts.org and www.philadelphiausa.travel