Pierre Hermé brings a touch of elegance and fun to Easter with his festive chocolate eggs and adorable chocolate bunnies.
Not only is the Easter collection a feast for the eyes, but in typical Pierre Hermé fashion, the chocolate is out of this world.
I was delighted to attend a special chocolate tasting at the Pierre Hermé store in Belgravia this week to try a selection of dark and milk chocolate from around the world, alongside new macarons flavours.
The Oeuf Galets is the ultimate Easter egg made with Pure Origin Peruvian Dark Chocolate and studded with Pierre Hermé's signature galets in flavours such as yuzu, raspberry, intense chocolate, vanilla, passion fruit and salted caramel.  The delectable chocolate is known for its citrus notes and contains 64% cocoa.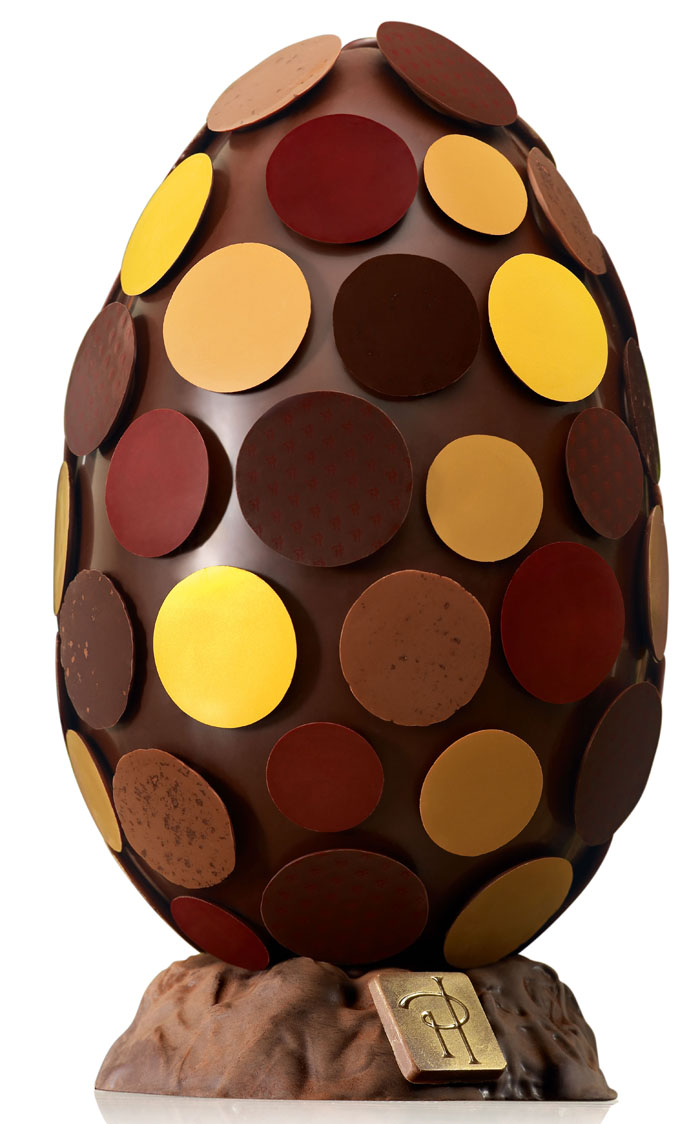 Interestingly, we were told to forget the notion that the percentage of cocoa content reflects the quality of the chocolate, as the flavours and notes can also affect the taste.
The Oeuf Mendient is another grown up Easter egg, made with Grand Cru Caraïbes Dark Chocolate (66% cocoa) or Hermé Milk Chocolate (45% cocoa) and covered with layers of chunky hazelnut, almond, pistachio, candied ginger and orange.  The Oeuf Dentelle, made using the same choice of chocolate, is chic and delicate with a pretty lace pattern.
Most charming, of course, are the Lapin de Pâques and the Famille Lapin adorned with orange or yellow ribbons.  All of the Easter products come garnished with a selection of delicious mini filled easter eggs in colourful foil wrapping.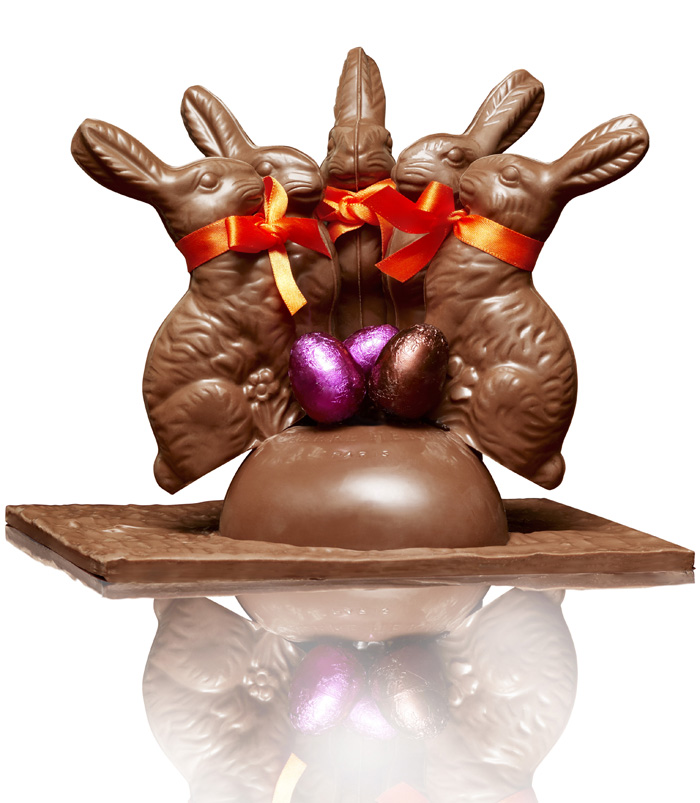 We also had the chance to try some of the limited edition Fetish Satine collection.  Perfect for spring, Satine combines silky cream cheese with juicy orange and tart passion fruit.
The Macaron Satine consist of a soft mousseline cream and an orange and passion fruit compote packed inside a crisp meringue shell.  It brings to mind the zesty, indulgent flavours of a fruit cheesecake and ideal for those who can't decide between a fruity or creamy macaron filling.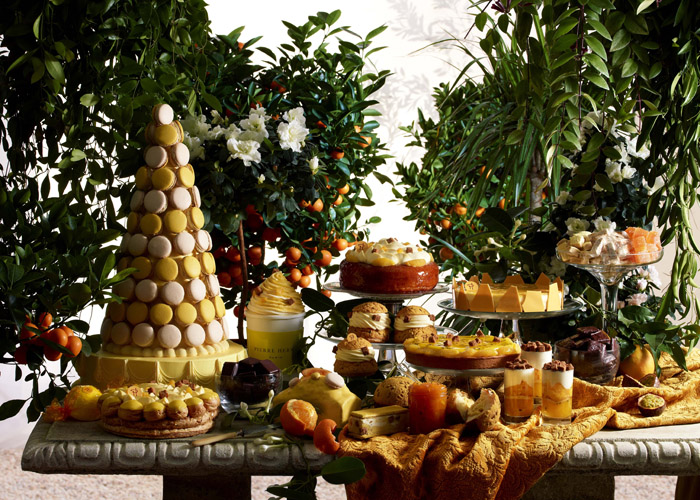 The Fetish Satine collection includes a wide range of products such as the Cake Satine, Saint-Honoré Satine, Baba Satine, Brioche Satine, Confiture Satine, Calisson and Thé Satine.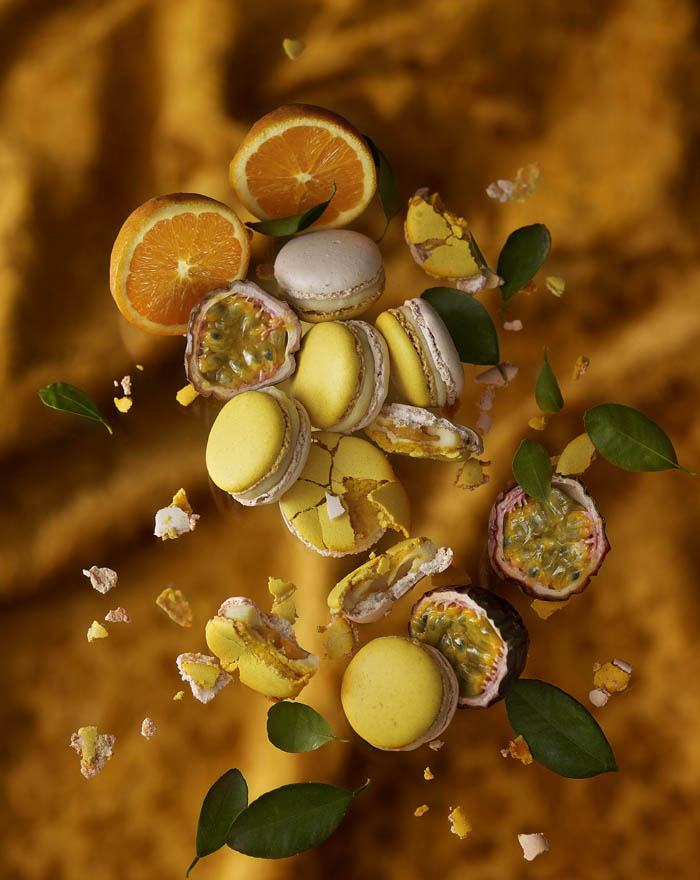 Another exciting new flavour from Pierre Hermé is the Jardin des Huit Trésors macaron, inspired by Hong Kong's art of tea.  The rich, fragrant macaron is a curious mix of lotus seed, red date, wolfberry, rosebud, dried orange peel, dried longan fruit, chrysantheum, osmanthus.
It's a complex, intriguing flavour that is sure to delight fans of the experimental Pierre Hermé Les Jardins collection.  With the jewel-like colours and exotic notes, it's definitely one of my favourites.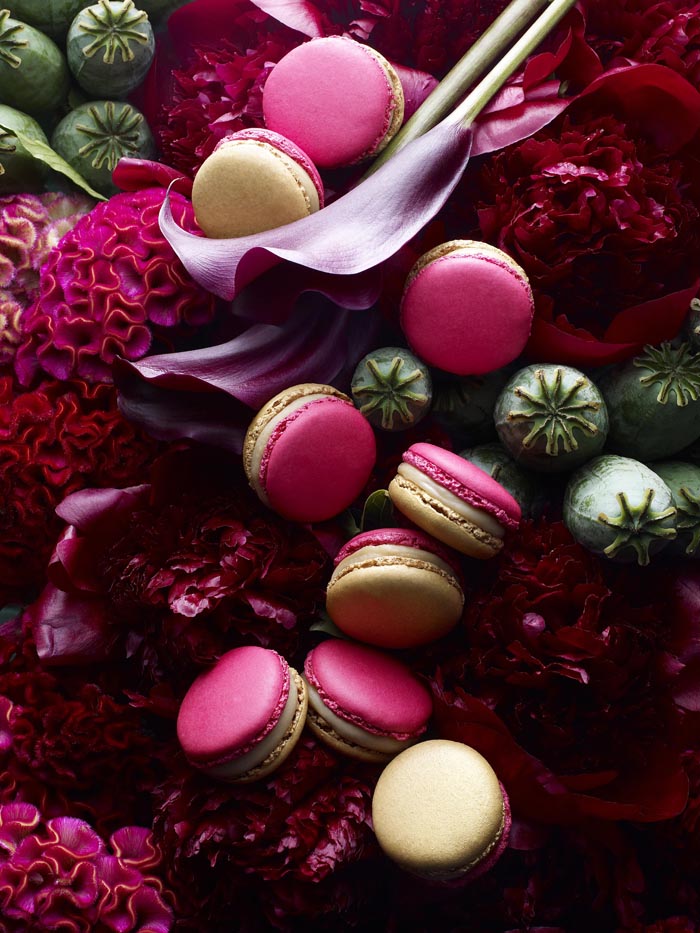 Fetish Satine is available at Pierre Hermé stores and online until 27th April.  The Jardin des Huit Trésors macaron is also available until the end of April.