Persian New Year in London is rarely a big occasion for me, as I usually spend it cooking delicious Persian dishes at home for just me and Steven.
The Persian side of my family is spread across Iran, Germany and the UK (not London, though) and growing up in Newcastle, I would often spend it at parties or restaurants.  If any Persian mamas are reading this and want to take me under their wing, do get in touch.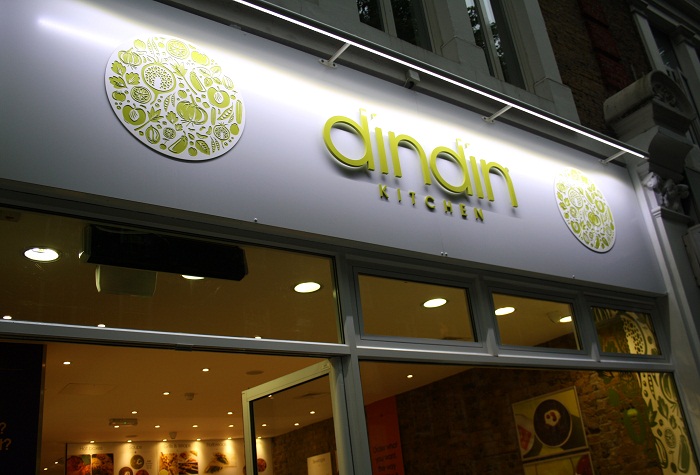 This year however, I was invited out for supper to celebrate Norouz at my favourite Persian cafe, dindin kitchen.  I first tried dindin kitchen last summer and was wowed by its authentic, mouthwatering food and the concept of offering home-cooked dishes in a quick dining environment (it's been dubbed the 'Persian Itsu').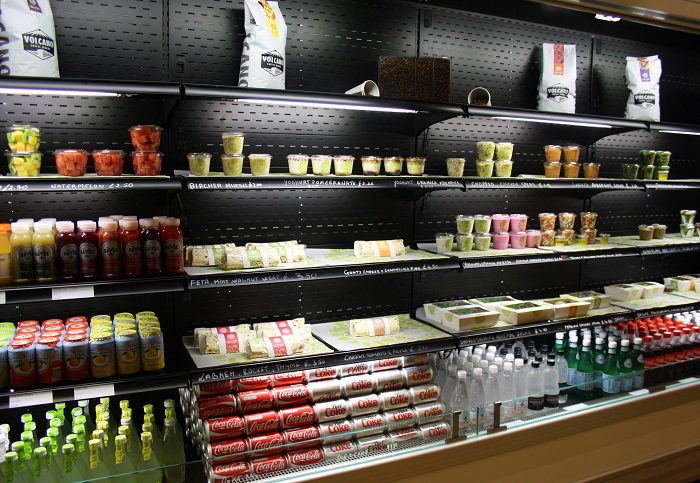 The event was hosted by entrepreneurial owner Vida Tayebi and we were welcomed with wine and mini herb soufflés topped with sour barberries.
I've been back to dindin kitchen a few times and always order the chicken soufflé as a side, but the fresh herb soufflés are equally tasty and have that real Persian flavour of spinach and dill, topped with a few sour barberries.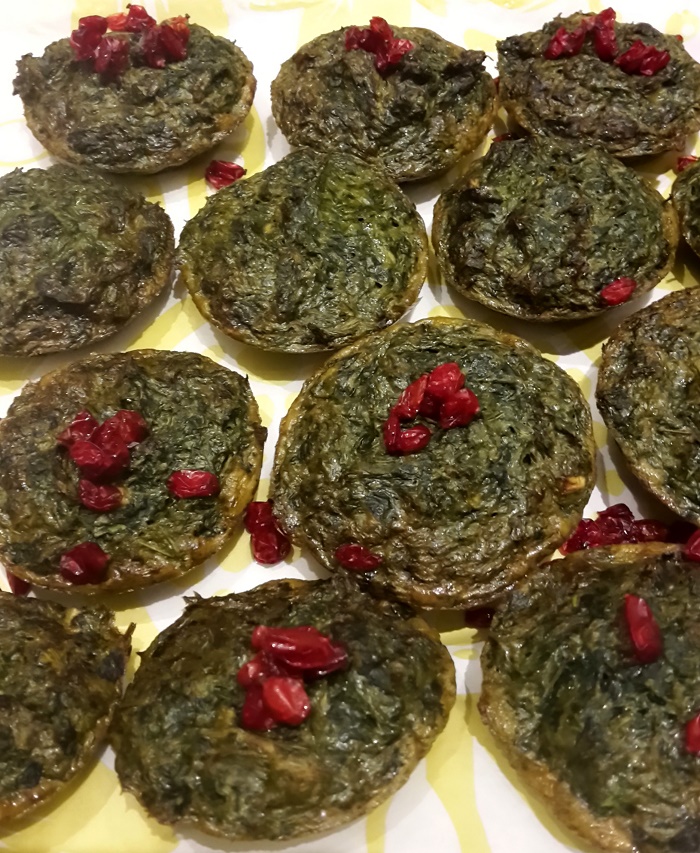 Before starting our feast, we took some time to learn a bit more about Norouz, which marks the first day of spring and the beginning of the new year in the Persian calendar (it's now the year of 1394 in Iran).
Norouz is a secular holiday that dates back thousands of years and celebrates the renewal of the earth that comes with spring.  It's a time to gather with friends and family to enjoy good food and look forward to the year ahead.
Central to Norouz traditions is the Haft-Seen Table (The Table of Seven Ss).  'Haft' is the Persian word for the number seven and 'seen' means the letter S, so the table is covered with seven things beginning with the letter S to represent sunrise, love, health, rebirth and other positive benefits of spring.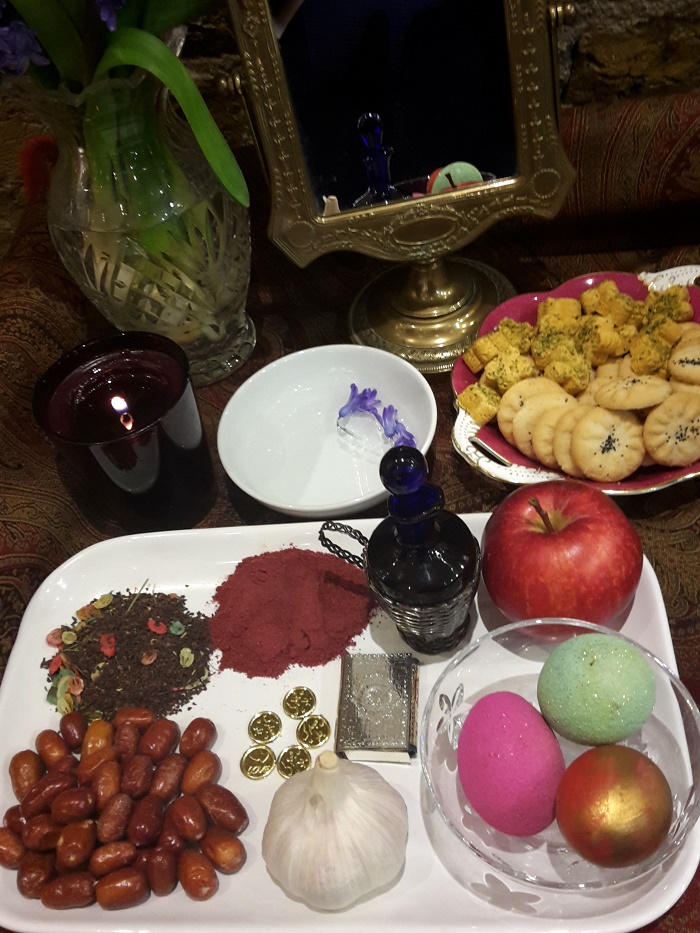 Among the symbolic objects are sumac (crushed berry spice), seeb (apples), sir (garlic) and sabzeh (sprouted wheat grass).  The table also features coloured eggs to represent fertility, coins for prosperity and candles for light and happiness.
We started our feast with some lovely, warming noodle soup (ash-e reshteh) before the main dishes were presented family-style on the table.
The generous spread included poached salmon with a herb crust and beef stew with split pea and Persian lime (khoresht gheimeh), served with dill and broadbean rice (baghali polow) and flatbread.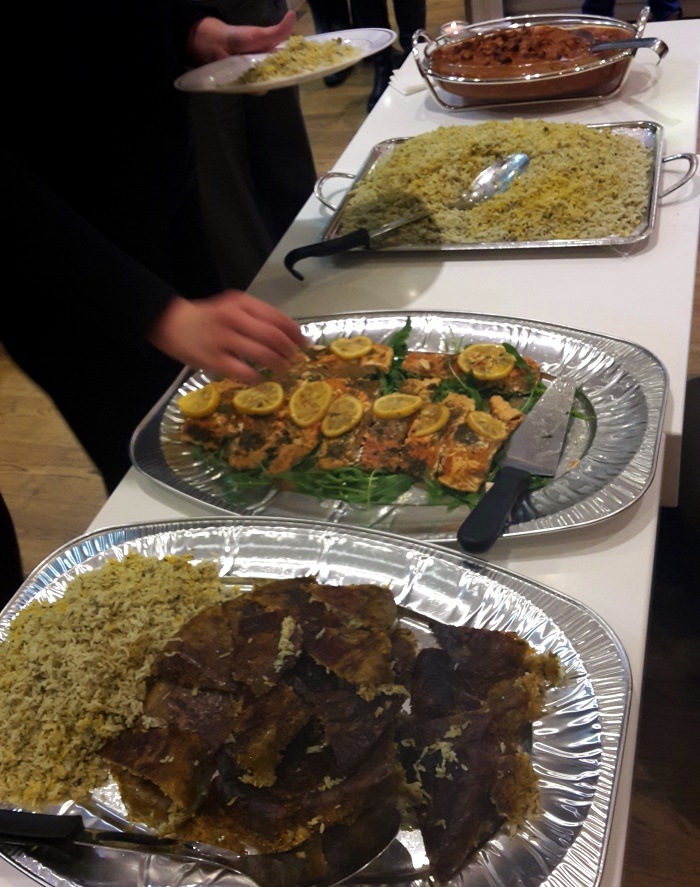 The stew was out of this world, with tender meat and fragrant lime flavours, and the rice was perfect as ever.  I couldn't resist loading my plate with seconds – how nice it was to be able to do that in a restaurant.
Persian cuisine may not be famed for its desserts, but we were given an extra special treat in celebration of Norouz.  Vida presented a fabulous array of sweets from a specialist Persian patisserie that included by childhood favourite, nokhodchi.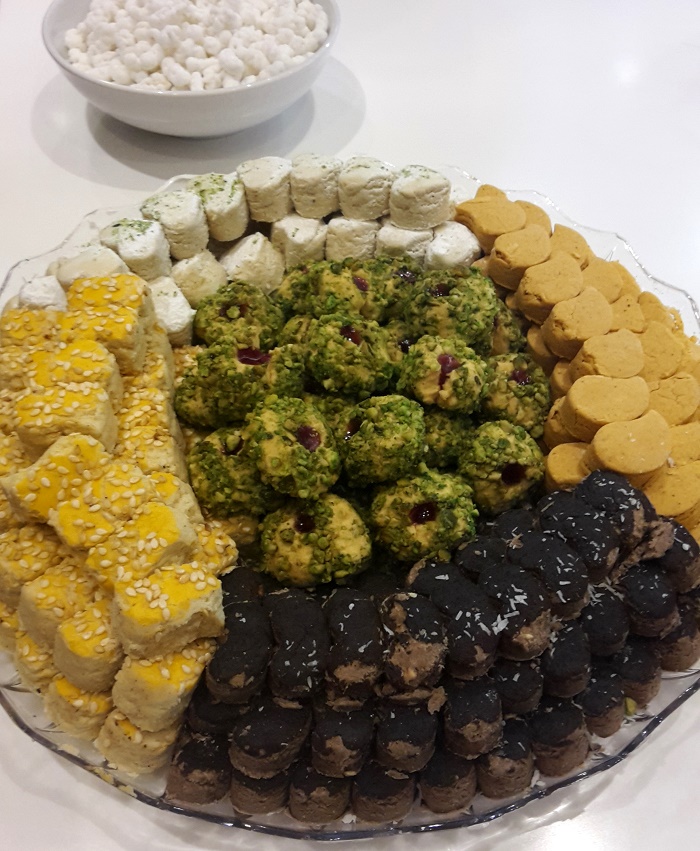 These bite-size chickpea cookies are most often pistachio-scented and have a unique sandy texture – they crumble easily, so eat them in one go.
We enjoyed Persian cookies and biscuits in all sorts of flavours such as vanilla, chocolate, sesame and pistachio, and washed them down with tea or coffee.
Since my last visit to dindin kitchen, the menu has expanded and now offers a range of hearty stews, including my all-time favourite chicken, walnut and pomegrante (khoresht fesenjan).
dindin kitchen is the perfect spot for a quick Persian food fix at very affordable prices.  If you haven't yet dabbled in Persian cuisine, New Year is the time to give it a try.
For more information, visit: www.dindinkitchen.com
All photos by Chérie City