This summer, Penhaligon's launches Vaara, a stunning fragrance inspired by the Royal House of Marwar-Jodhpur in Rajasthan.
The story of Vaara began when Penhaligon's visited Jodhpur and met His Highness Maharaja Gaj Singh II, known around the world simply as Bapji.  Charmed by the culture and history of Jodhpur, Penhaligon's wanted to create a fragrance that paid tribute to the city's exotic aromas.  Oxford-educated Bapji, who lived for some time in England, named the fragrance to commemorate the birth of his granddaughter Vaara.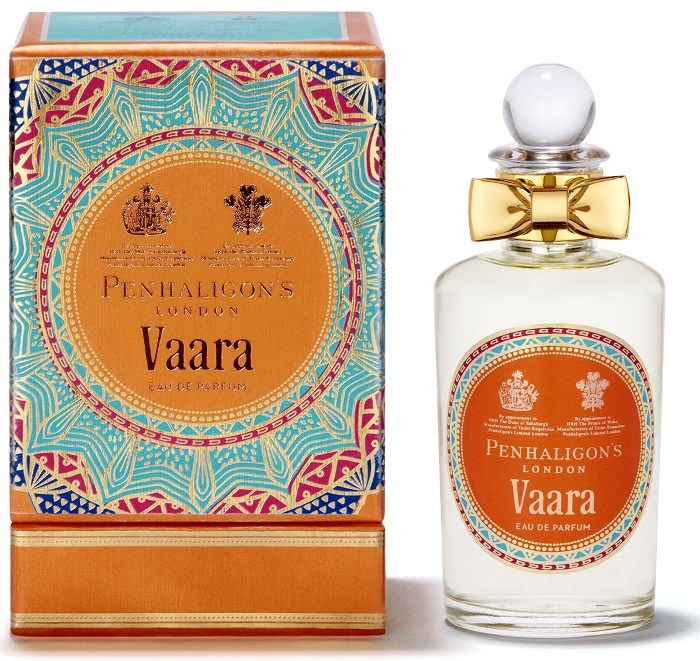 Master perfumer Bertrand Duchaufour, who also created Penhaligon's Amaranthine and Sartorial, toured Jodhpur's historic forts, palaces and markets, finding inspiration for the fragrance in the gardens of Bal Samand Lake Palace and Gardens.  The intoxicating aromas of champaca, jasmine, frangipani and rose found in the gardens characterise the fragrance.
At first glance, the bold sun-kissed orange, bright aqua and opulent gold colours of the packaging led me to think that Vaara might be spicy, warm and sultry.  However, Vaara is a delicate, oriental floral perfume that alludes to the sensory delights of Jodhpur's palaces and idyllic gardens.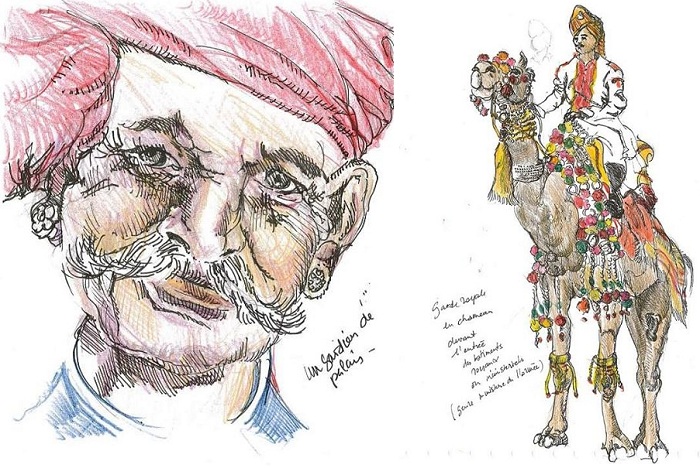 The fragrance opens with a fresh burst of quince, fragrant rosewater, carrot seed, coriander seed and an intense hit of saffron.  At the heart is a floral bouqet of heady Moroccan rose absolute, Bulgarian rose oil, uplifting freesia, Indian magnolia, peony and iris.  It then develops a slightly powdery muskiness with notes of honey, white musk, cedarwood, sandalwood, benzoin resin and tonka bean.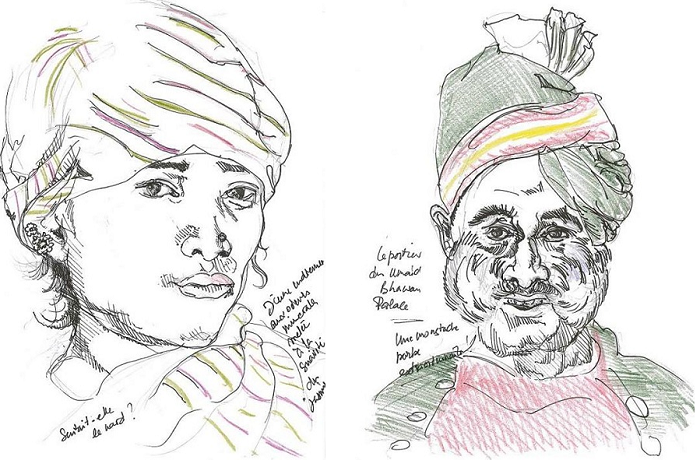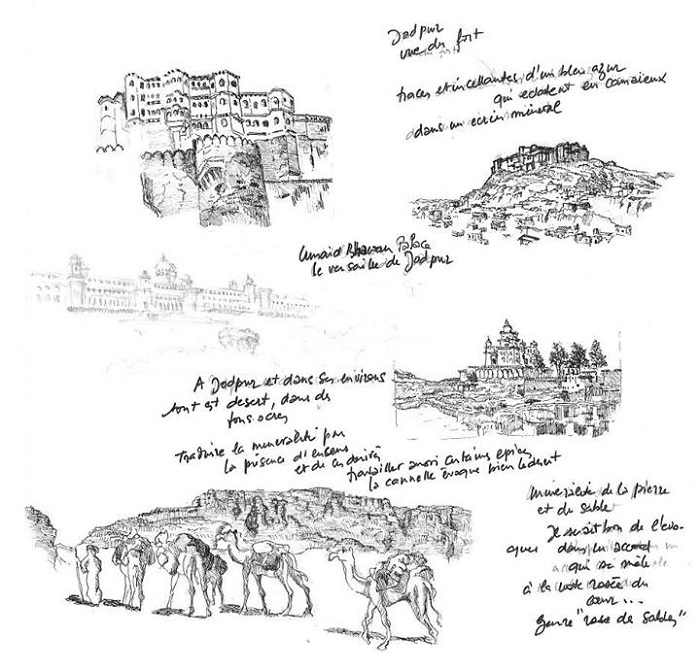 Vaara is a sophisticated, luxurious fragrance that subtly evokes the romance and glamour of Jodhpur's palaces.  It's a beautiful addition to the Penhaligon's collection and the closest thing to feeling like an Indian princess.
Vaara is available in Pehaligon's boutiques and stockists on 8th July 2013, priced at £85 for 50ml and £120 for 100ml.  Vaara will also be exclusively available in India at the Umaid Bhawan Palace Collection Shop.  For more information, visit: www.penhaligons.com
Sketches by Bertrand Duchaufour
PR sample