The colder months in London can be tough on the skin, so what better to way to get the glow back than with a revitalising facial?
For a few hours of uninterrupted 'me time', I visited Sense Spa at Rosewood London – an urban sanctuary within the five star luxury Holborn hotel.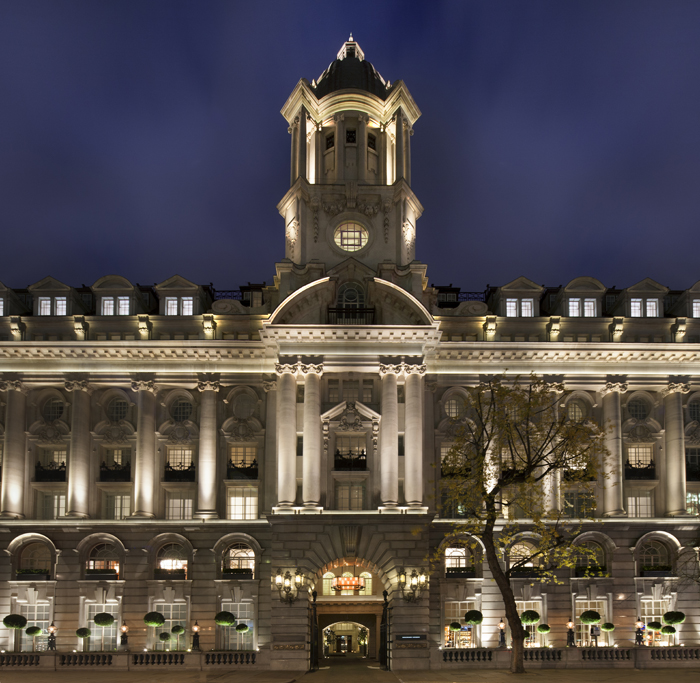 Sense Spa works exclusively with Australian high end natural skincare brand Sodashi and it's currently the only spa in London where you can experience a treatment using its products. I've had the pleasure of using Sodashi face and body products before, but this was my first time trying a Sodashi treatment and it was just as heavenly as I expected.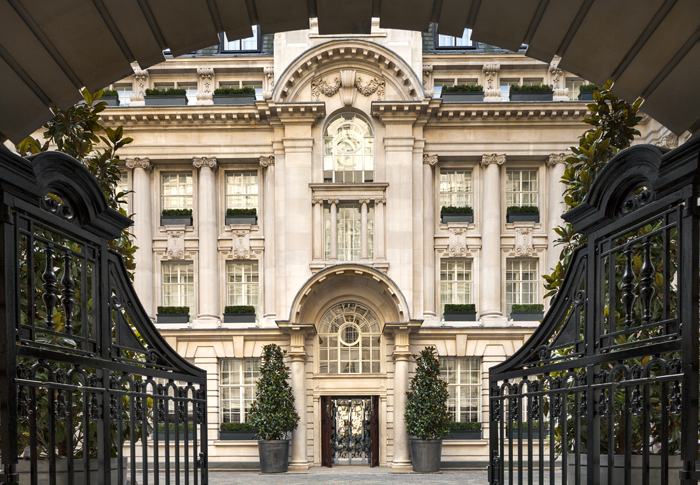 Sense Spa has sleek, Asian-inspired interiors and a seductive atmosphere with dimmed lighting, glowing lanterns and aromatic aromas filling the air.
I arrived 30 minutes before my treatment to begin my spa journey with a relaxing detox in the sauna and steam room.  The spa facilities have a private feel and are located in the separate changing rooms with bamboo and slate walls and underfloor heating.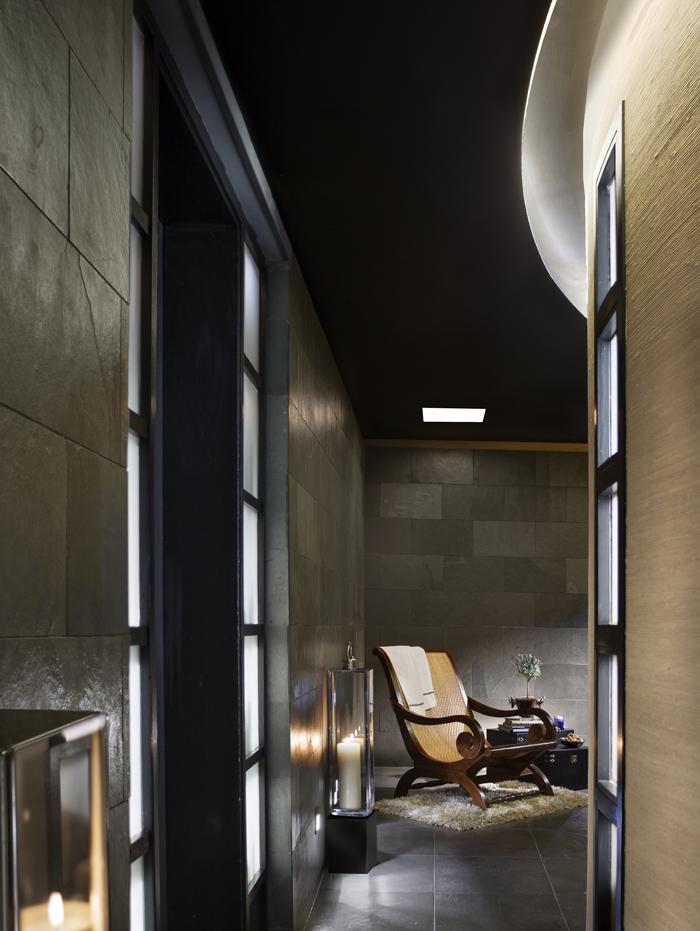 You're always aware of being in a luxury hotel with attention to small details such as large glass bottles of still and sparkling water with an ice bucket, fine glassware and very plush robes.  I also loved the quirky locker door handles in the shape of regal-looking animals – an easy way of remembering which one is yours.
The spa facilities are available to both spa and hotel guests and I was pleasantly surprised to find I had them all to myself during my visit.  The sauna and steam room were powerful and immaculately maintained and the sensory showers were fun with different rainfall experiences and a tropical vibe.
My therapist Lara met me in the stunning gold leaf and teak relaxation lounge and led me to a cosy treatment room.  I was offered a delicious red berry juice to sip on while she examined the current state of my skin and identified what I wanted to achieve from my Pure Radiance Facial (60 mins/£110).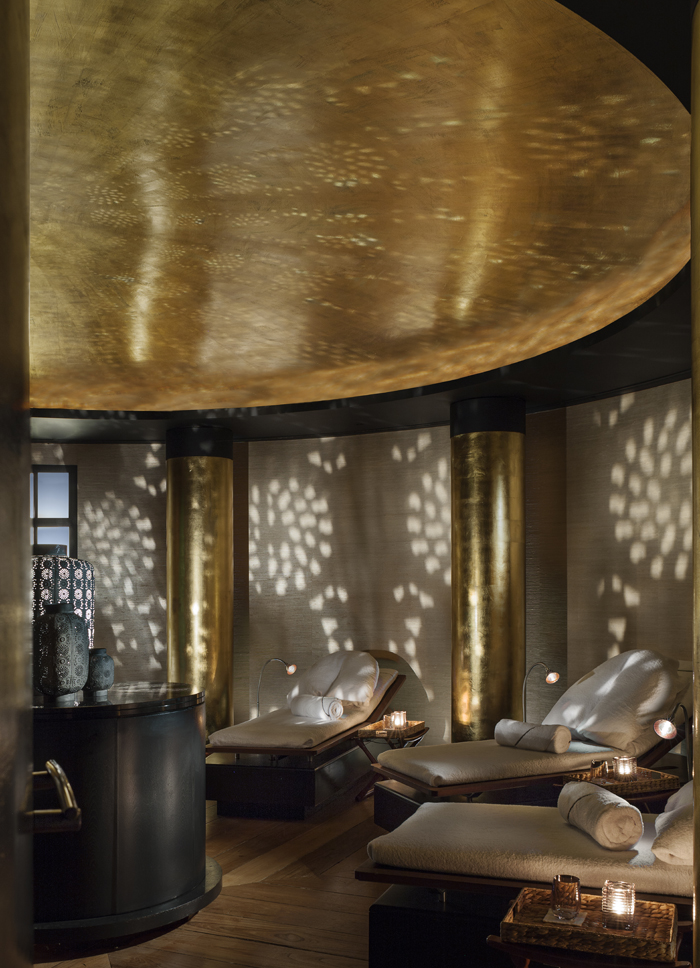 My main goals were clearing some blemishes, adding moisture to dehydrated areas and bringing some radiance back to my skin.  Happily the consultation was thorough but didn't take too long, without the extensive lifestyle analysis that I've experienced at some spas.
The heated spa bed was raised on both sides to make it super comfortable and a wide cushion was placed behind my knees to balance the pressure.  Once the music was chosen and I was neatly tucked in, Lara encouraged me to take slow, deep breaths, inhaling the aromas of calming essential oils that invigorate the senses.
My covered legs, feet and arms were lightly pressed to get the energy flowing.  My skin was double-cleansed with a light camomile cleansing lotion and hydrated with a calming rose face mist.  Lara used lymphatic drainage massage to reduce any puffiness and concentrated on congested areas around my t-zone.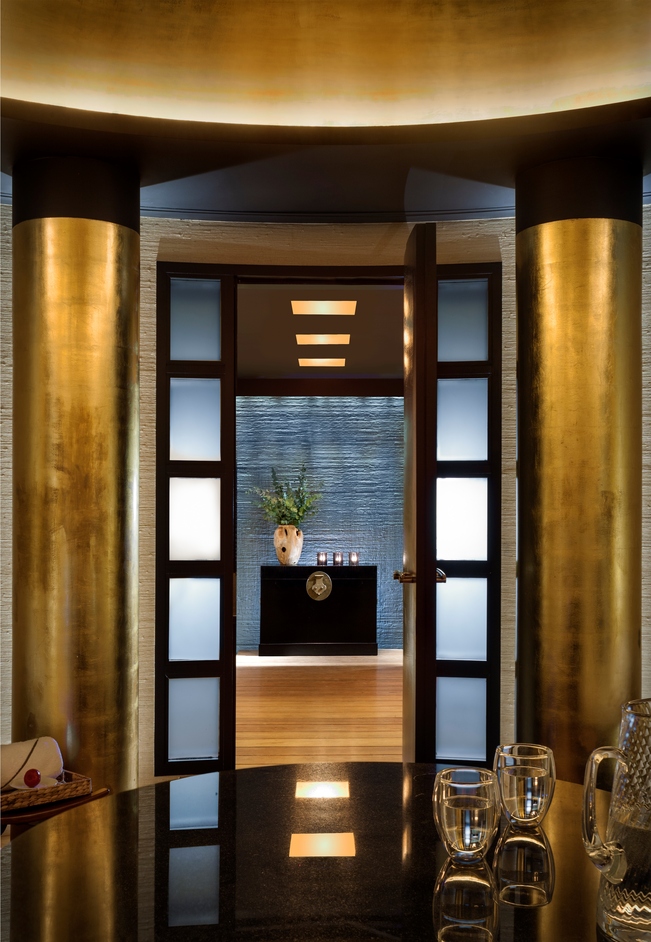 A gentle, non-abrasive face polish exfoliated my skin and then a plant essence replenish mask was applied.  While the mask was working, I enjoyed the most divine head massage, as well as having the knots in my shoulders kneaded away.
My skin was then finished with a spritz of face mist, eye-lifting gel, balancing serum and a balancing face and neck moisturiser.
After my treatment, I was led to the relaxation lounge to stay in this blissful state a little longer.  I reclined on the comfy spa bed with copies of Vogue and Tatler and was served warming jasmine tea in a decorative Chinese porcelain cup designed exclusively for Rosewood London.
The central table also offers large carafes of citrus-infused water and fresh fruit to keep you feeling refreshed.  While I was revelling in some peaceful magazine-reading, Lara prepared a tailored list of Sodashi products that would benefit my skin at home.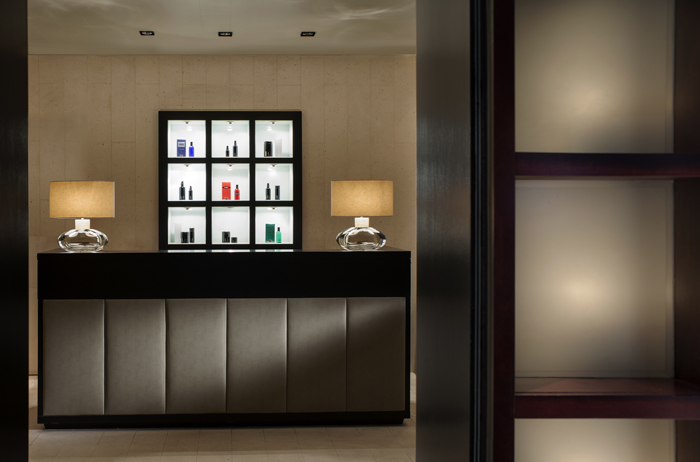 Leaving Sense Spa through the hotel's attractive courtyard, my skin felt plump, smooth and thoroughly hydrated.  I avoided wearing make-up for the rest of the day, so I really felt the benefit of the products and those precious few hours of tranquility.
The Sodashi Pure Radiance Facial is ideal for those looking for a holistic, natural treatment with effective results.  With excellent spa facilities, friendly staff and elegant surroundings, Sense Spa at Rosewood London is the place to be for a spot of indulgence in the city.
For more information and booking, visit: www.sensespalondon.com
Cherie City was a guest of Sense Spa at Rosewood London
All photos by Rosewood London