Fa-Raon, the pampered Birman cat at Le Bristol Paris, is beloved of guests and known across the world as the luxury palace hotel's number one VIP.
However, no cat is an island and Fa-Raon needed a fellow four-legged friend to accompany him on his adventures around the hotel.  Enter Kléopatre – an equally regal white Birman cat who Fa-Raon has graciously welcomed into his stylish abode with open paws.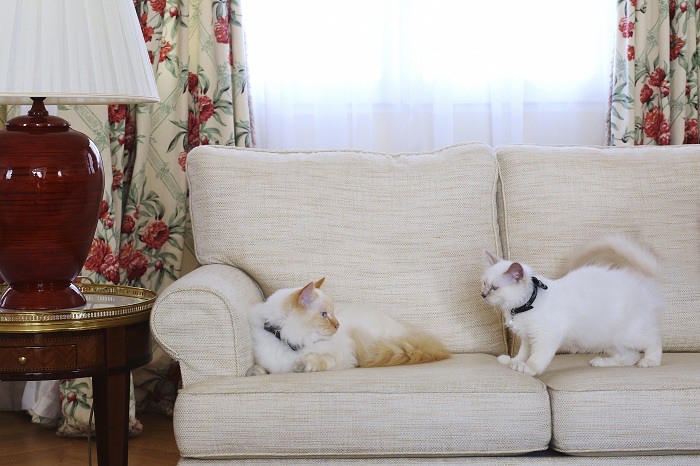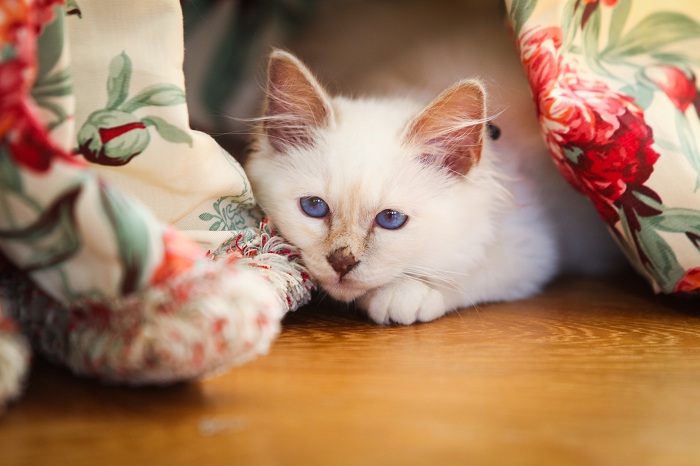 Kléopatre and Fa-Raon live together in a special apartment located within the hotel, which has been exclusively decorated by renowned street artists, Renk.  The walls are covered in their names and the word 'cat' in many different languages.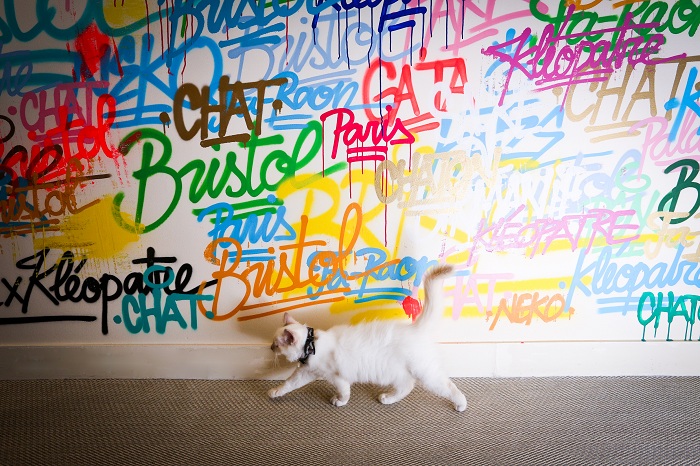 Le Bristol insiders say that Fa-Raon has already taken Kléopatre on a tour of his favourite hotel haunts, including the top of the Concierge counter, which he often uses as his own napping spot or vanity table for grooming.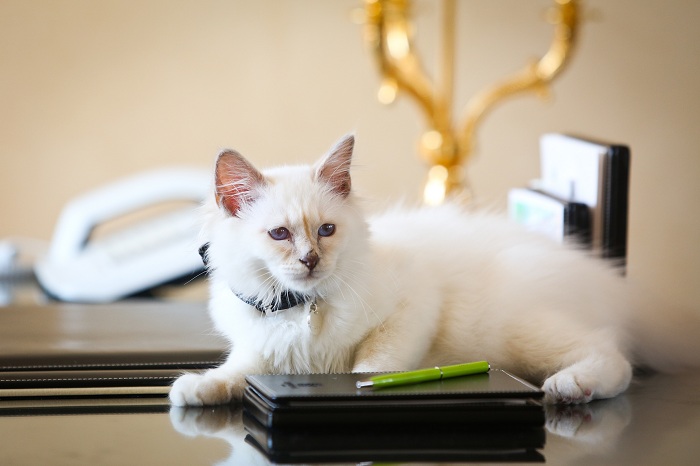 In celebration of the arrival of Kléopatre, Maison Goyard has created for her a bespoke 'Oscar' bow-tie collar, which will be worn with a silver tag by silversmith Christofle and graphic design duo Ich & Kar who created the personalised lettering.  It matches a similar Goyard bow-tie collar given to Fa-Raon by the maison on his third birthday.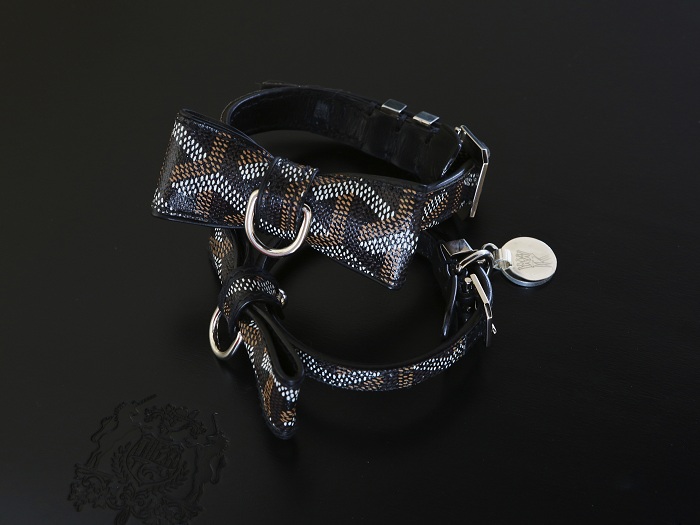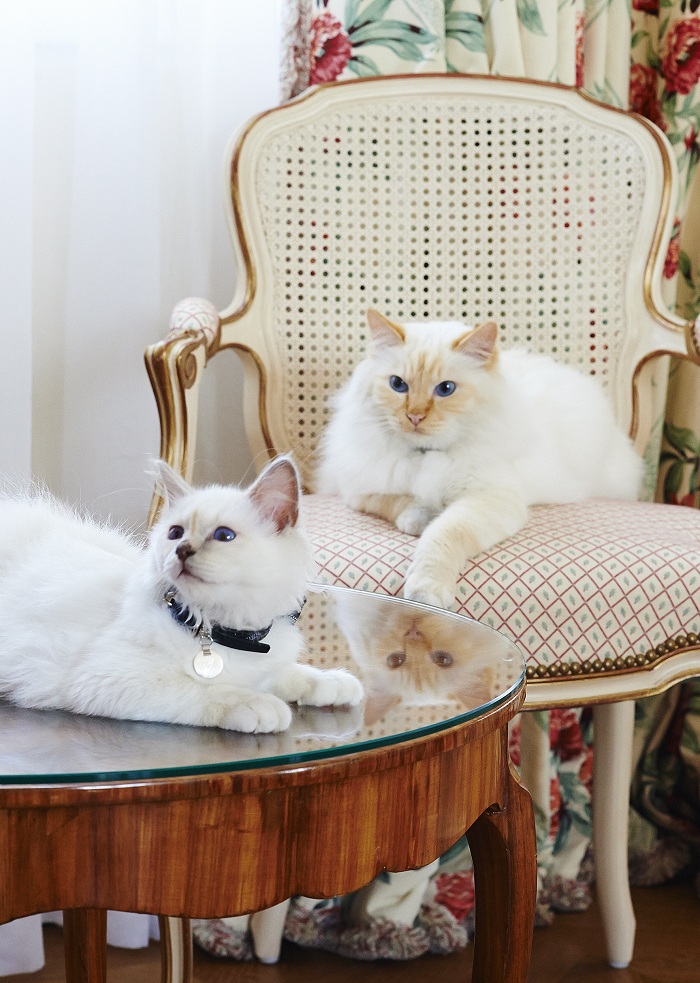 Yes, these fluffy Parisian felines have the kind of glamorous lives and social connections that only you and I could only ever dream of.  But don't be envious, just stop by Le Bristol and see if you can spot them in the garden or curled up in the lobby.  If you're lucky, they may extend a paw and welcome you into their home.
Photos by Le Bristol Paris