Sofitel Paris Arc de Triomphe was top of my list for my recent trip to Paris with my mum.  We both fell in love with the Sofitel brand following our stay at the ultra-chic Sofitel Paris Le Faubourg and after all, our mamans deserve nothing but the best!
While Sofitel Paris Le Faubourg is all about fashion and rose-scented decadence, Sofitel Paris Arc de Triomphe is a sleek and minimalist affair.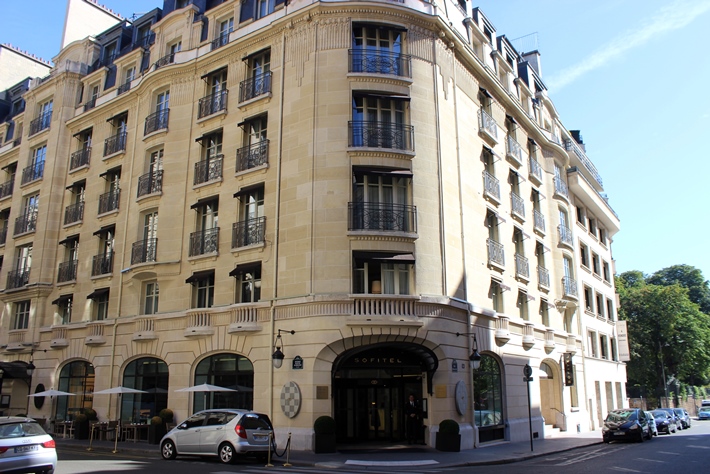 The sophisticated five star hotel is located in an elegant Haussmann-style building on the corner of upscale rue Beaujon just a few steps from the Arc de Triomphe and the Champs-Elysées.  It's also within walking distance of the Seine, the Tuileries Garden and the art instutions of the 8th arrondissement – Palais de Tokyo, Paris Museum of Modern Art and the Palais Galliera.
The open-plan lobby is buzzing yet calm with a stylish all-day bar that offers light bites and exquisite pastries during the day and inventive cocktails at night.  On the other side of the lobby is a relaxed guest lounge designed in electric blue with comfy sofas.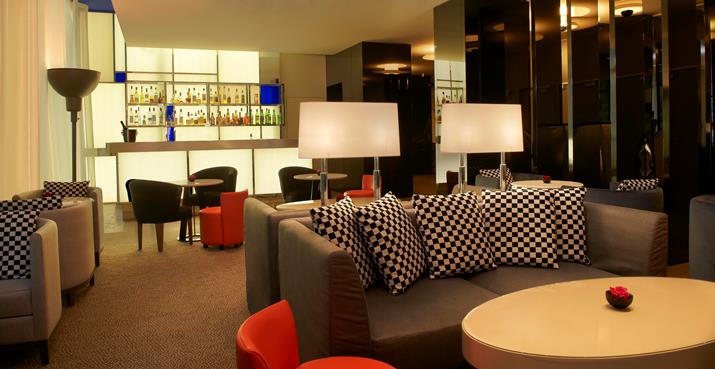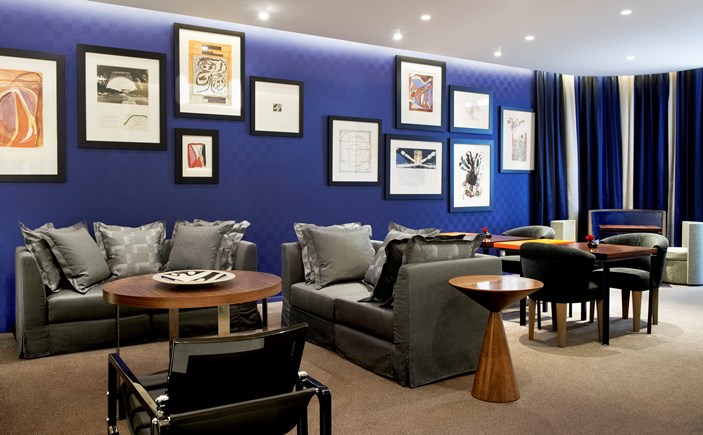 Check-in was warm and friendly and we were personally shown to our Luxury Room on the fifth floor.  Designed by Studio Putman, our room was so zen and tranquil with a simple, cool palette of white, soft grey and beige.  The minimalist style was complemented by high end touches such as a tactile suede headboard, plush carpet and a high tech mood lighting system (which admittedly took me a little while to master).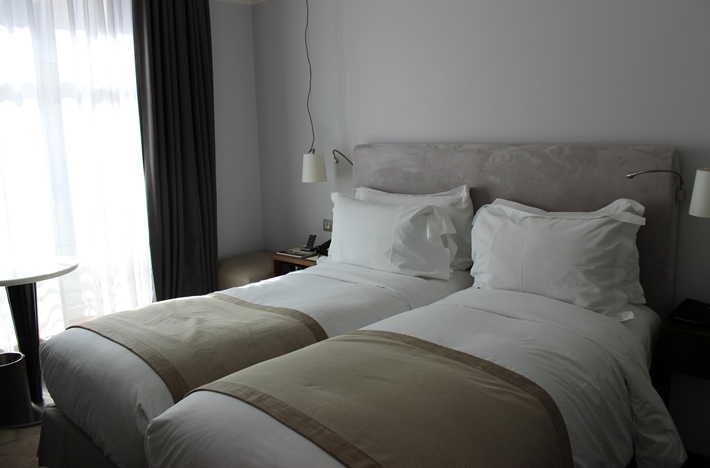 A perk of staying at Sofitel is the signature MyBed, and it was just as cosy and heavenly and I remembered with crisp linen and fabulous pillows – like floating on a cloud.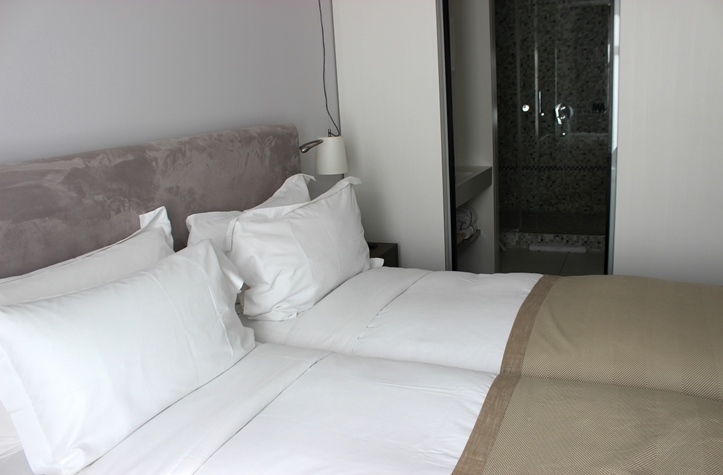 Other room features included a Nespresso coffee machine and separate kettle with Dammann Frères teas and complimentary bottles of Evian.  There was also handily-placed room service menu for the hotel's restaurant Les Cocottes Arc de Triomphe by Michelin starred chef Christian Constant.  The restaurant has a unique 'kitchen to table' concept with rustic, comforting dishes served in little cast iron pots and the design is contemporary yet nostalgic.
It's hard not to be tempted by its offering of an authentic French onion soup, rotisserie roasted chicken or a trio of gourmet Croque Monsieurs.  I actually wish we'd dined there that evening, as our meal at a terrace cafe was very average and clouded in Friday night smoke.  However, our lunch at Le Frank at the nearby Fondation Louis Vuitton was truly memorable, so it was still a successful foodie day.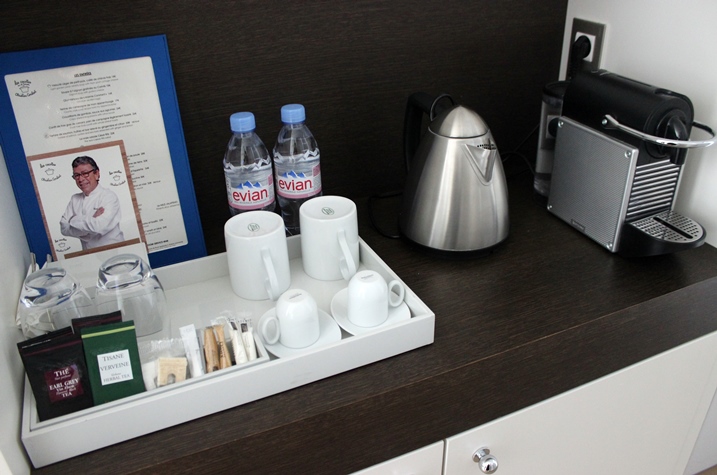 One of Andrée Putman's design philosophies is that the bathroom is the most important room in a home or hotel room, so of course our bathroom was quite the destination.  It could be accessed by two sliding doors on each side (Carrie Bradshaw would approve) and designed in glossy white with tiny blue and grey mosaic tiles.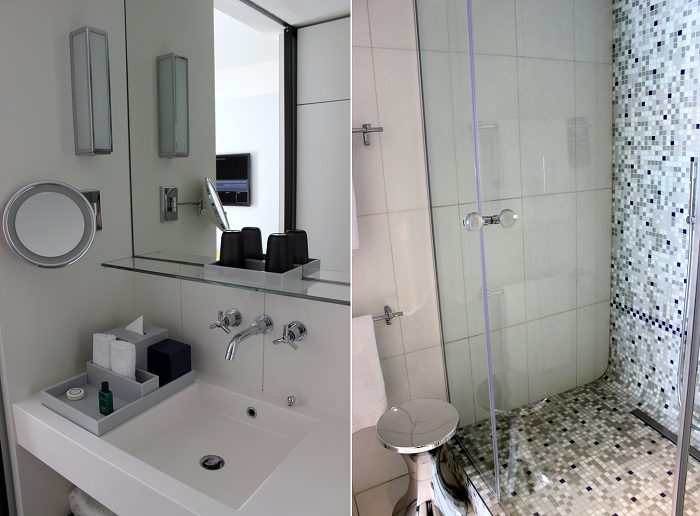 It features a walk-in shower, a pristine Corian sink, silver stool, magnifying mirror, thick towels, a full set of Hermès Eau d'Orange Verte bathroom products and best of all, a snuggly Sofitel bathrobe and branded slippers.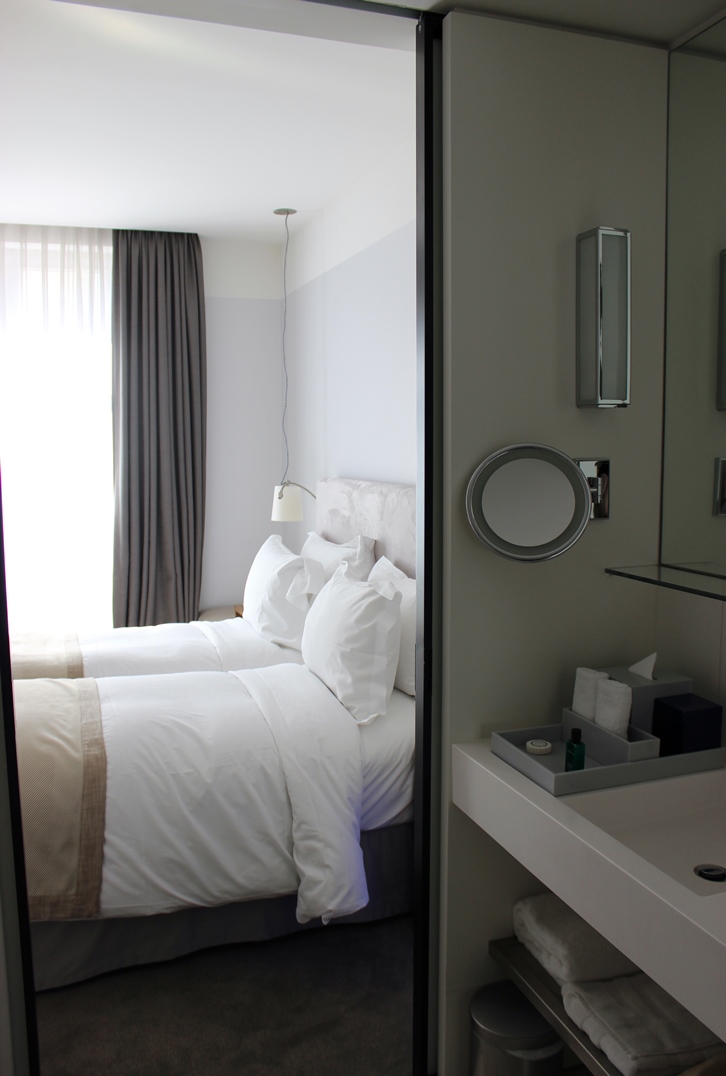 Just before the evening turndown, we were very kindly welcomed with a sweet gift of macarons, apricot pâte de fruit and fresh apricots.  Another lovely surprise was a stunning 14 rue Beaujon candle each, designed exclusively for the hotel by perfumer Rami Mekdachi – the nose behind scents for Chloé, Roger Vivier, Costes, Colette and some of the best hotels in the world.  These candles can be bought in the lobby, as well as cute Paris-themed handbags by designer Barbara Rihl, as a luxurious souvenir of your stay.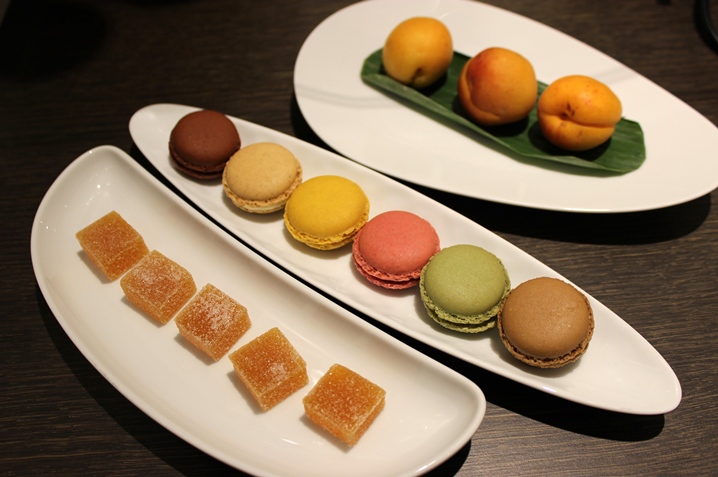 In the morning, we had the chance to discover Les Cocottes Arc de Triomphe over a sumptuous breakfast.  After we were shown to our table by the lovely morning staff, a shot of healthy fruit juice and a basket of flaky pastries swiftly arrived with our hot drinks.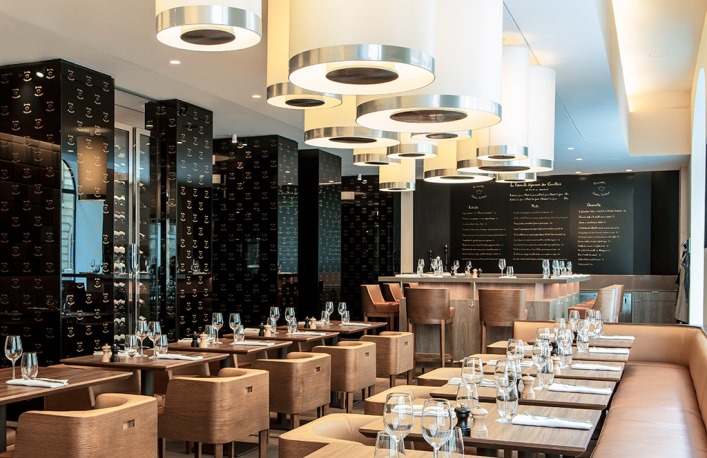 Sofitel hotels are known for their superior breakfasts and this one was a real delight, so be sure to leave plenty of time to really indulge.  There is a generous selection of hot dishes, fresh baguette, yoghurt, crêpes, cake, mini financiers and brownies and an impressive choice of gluten-free baked items.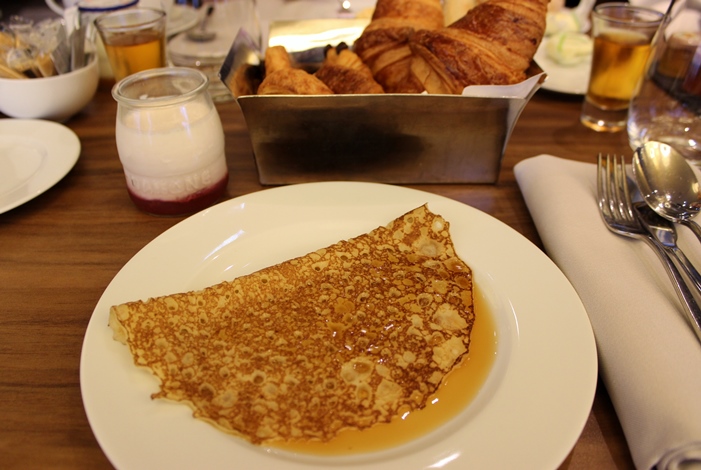 Sofitel Paris Arc de Triomphe is a smart yet relaxed place to stay where you will feel really looked after.  It's a particularly good choice for first-time visitors to Paris who will benefit from its central location close to famous landmarks and an international approach to service.
For more information and booking, visit: www.sofitel.com
Chérie City was a guest of Sofitel Paris Arc de Triomphe
Photos by Chérie City and Sofitel (Les Cocottes Arc de Triomphe by Gilles Trillard).