Sometimes an afternoon of luxurious pampering is just what you need – and where better to blissfully unwind than The Berkeley?
I was kindly invited by the girls at Farfetch for a spa date followed by the hotel's famous fashion-inspired afternoon tea in the new look Collins Room.  As a small group of six, it was a great opportunity to meet new bloggers and really enjoy this lovely treat.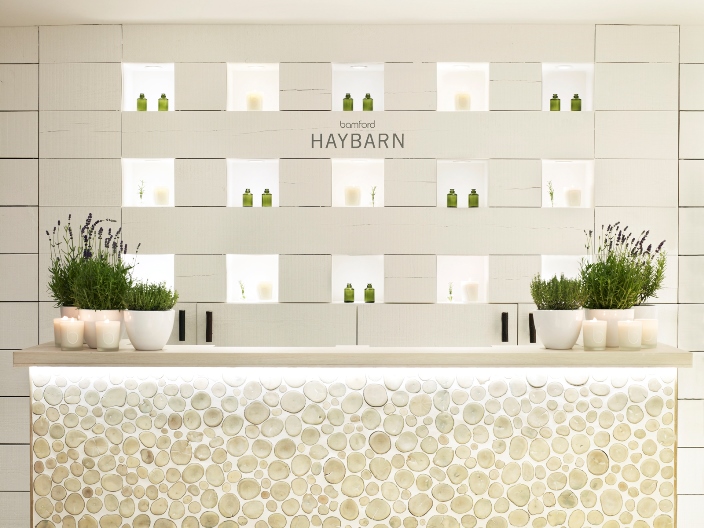 We met at The Berkeley's Bamford Haybarn Spa and quickly robed up for a 25-minute neck and shoulder massage.  I love Bamford botanical products and was pleased to have a choice of massage oils for different health benefits – I went for balancing, invigorating geranium oil.  My friendly therapist made me feel very comfortable and gave me the most blissful, effective massage.  I left the plush treatment room feeling re-energised and supple – not wanting it to end, but knowing more was yet to come.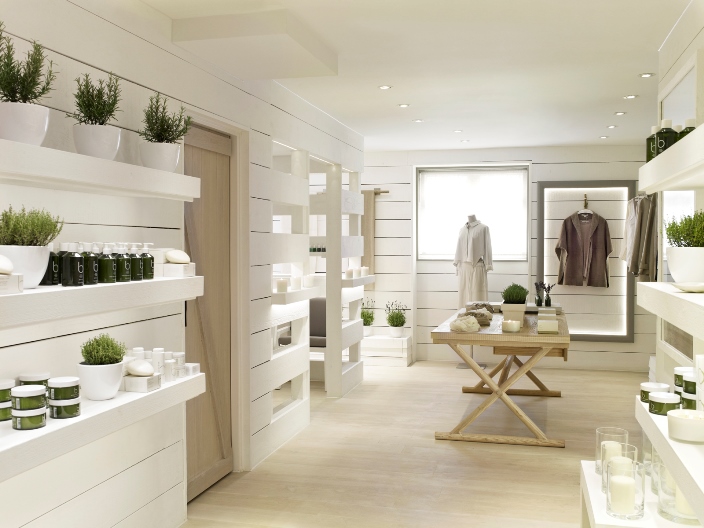 Now, I've wanted to visit The Berkeley's rooftop pool for ages, so I was delighted that my therapist told me that my fresh ginger tea would be waiting for me poolside.  We spent some time chilling in our fluffy robes by the heavenly pool, chatting all things Farfetch, fashion and blogging.  On warmer days, the roof fully retracts and there's also a pretty, tranquil garden to enjoy the sun.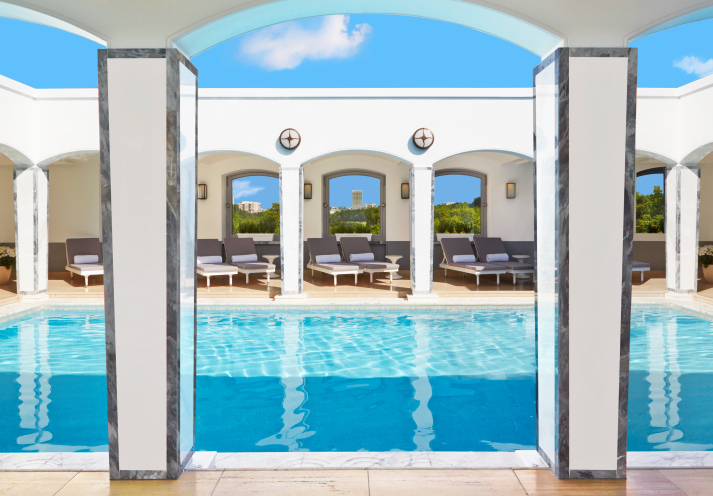 Then, it was down to the Collins Room – The Berkeley's bright and dreamy new dining room – for a leisurely Prêt-à-Portea.  I first tried this heavenly fashion-inspired afternoon tea when Steven took me there for Valentine's Day many years ago, so I knew it was going to be quite an event.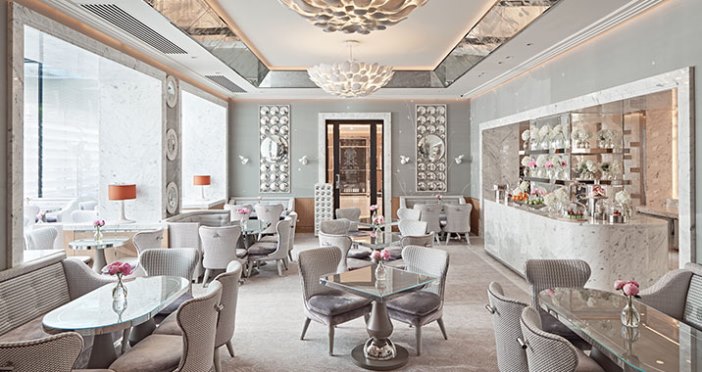 We started by selecting our teas and marvelling at the stunning table setting complete with bespoke china by Wedgwood, pink peonies and pretty lilac menus.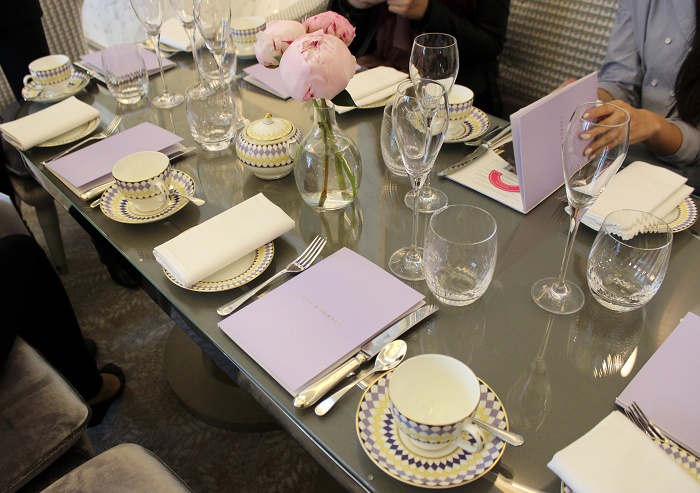 We were soon served a plate of tasty finger sandwiches and savouries such as red pepper and goat's cheese chilled soup, carrot and cream cheese muffin and ceviche.  Prêt-à-Portea curiously doesn't include the typical afternoon tea staple of warm scones, but with so many different bites to taste, I didn't really miss them too much.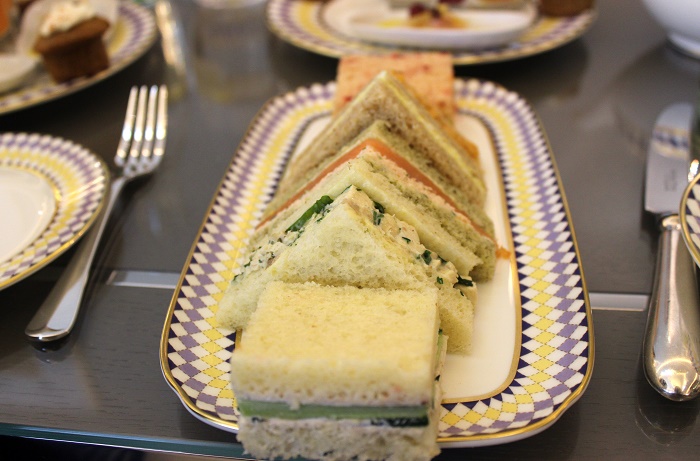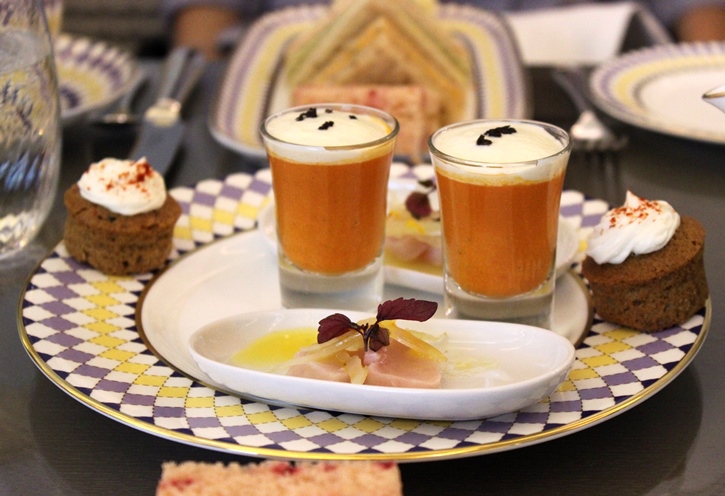 The desserts really wowed us with their elegance, creativity and riotous colours.  The beautifully-crafted selection of cakes, iced biscuits and elaborate mousses reference key pieces in the Spring-Summer 2016 collections by designers such as Balmain, Prada, Emilia Wickstead, Nicholas Kirkwood and Heidi Klein.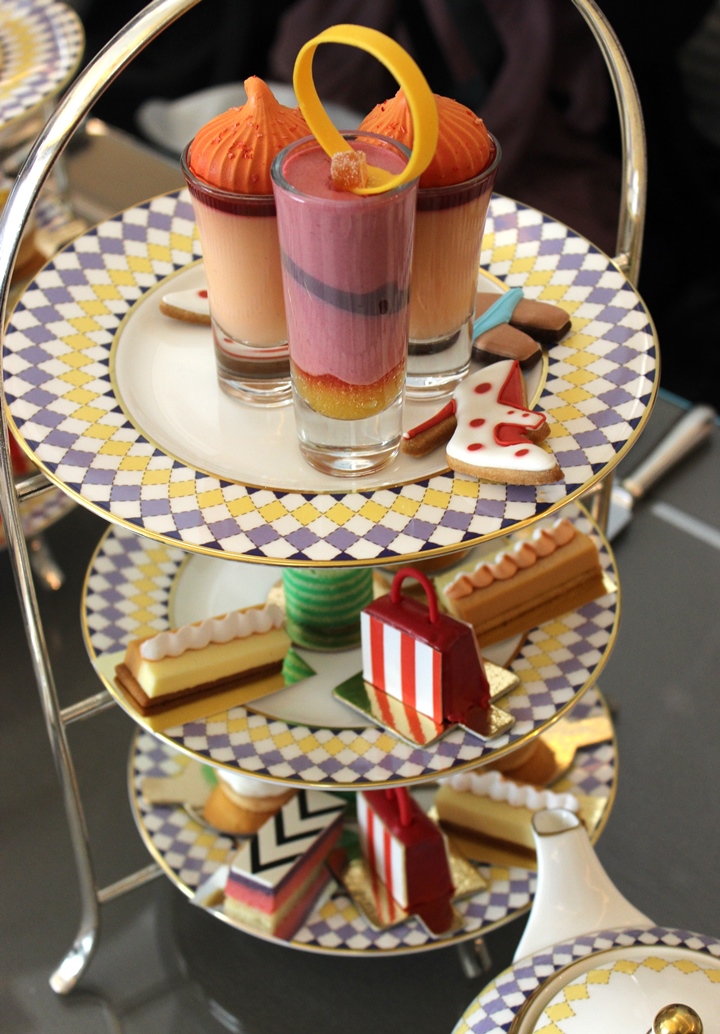 I loved the DVF bourbon vanilla cream and creme brulee tart and the super-light Stella McCartney tower of joconde sponge with pistachio and lime supreme, but my absolute favourite was the Christopher Kane neon chevron cake with yuzu and pineapple compote, beriolette and raspberry bavarois, topped with a yellow chocolate ring and apricot pâté de fruit.  All of us were also charmed by the dainty red velvet Prada handbag that managed to be so tiny yet so rich.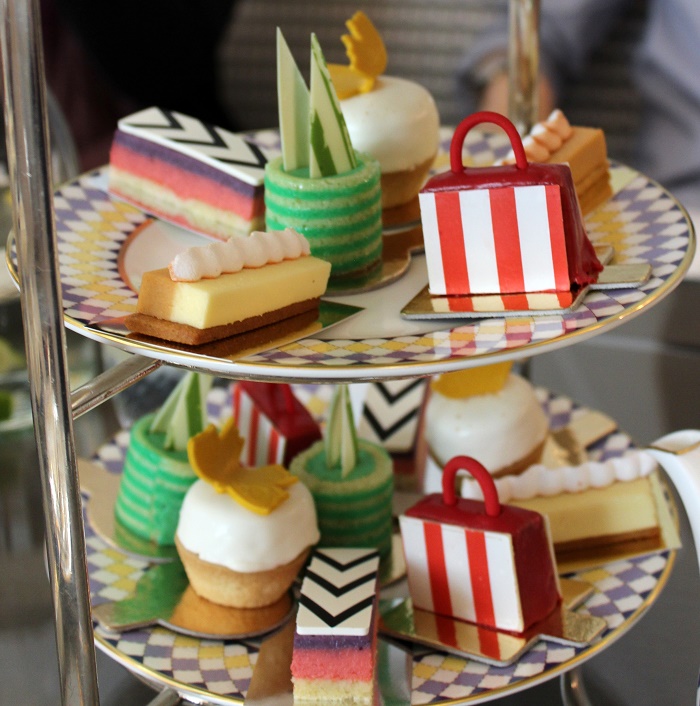 It was rather fun to look up the pieces on Farfetch following our afternoon tea, as many of the designers feature on the website.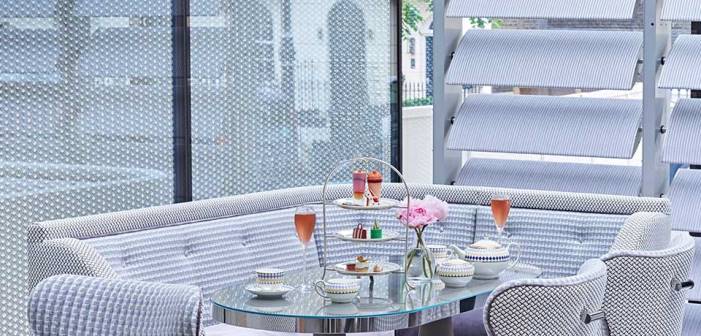 My afternoon of fashion and pampering at The Berkeley with Farfetch was such a delight.  I was thrilled to finally discover the Bamford Haybarn Spa and Prêt-à-Portea was just as magical as I'd remembered – it's definitely one for the top of your London 'to do' list.
Photos by Chérie City and The Berkeley