Fesenjan is my favourite Persian dish – it's a delicious, slow-cooked stew of walnuts and pomegranates with either chicken or duck.  I used to beg my grandma to make it when she came to visit us from Tehran every few years and the recipe has been passed on through the family since.
Fesenjan is so decadent, rich and particularly comforting during the winter, when I'd happily dive head first into a big bowl of it.  There are more attractive dishes in Persian cooking than Fesenjan, however it's a special meal that never fails to impress with its unique, aromatic flavours.
My Fesenjan recipe features today on Good Food Channel alongside some lovely Christmas recipes by top food bloggers including The London Foodie, Gastrogeek, Food Stories and Tamarind and Thyme.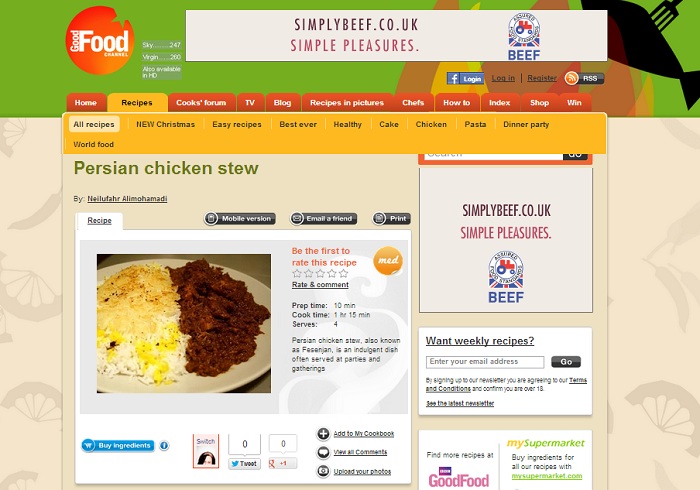 Read the full recipe and make your own Fesenjan here.
Do you love Persian food?  Have you tried cooking Fesenjan?  Let me know your favourite dishes…