This month, I had the pleasure of visiting the historic city of York to attend the York Literature Festival and spend some time exploring.  I've been there many times for day trips, usually driving down from Newcastle, but this was the first time I'd stayed in York and could really find my way around town.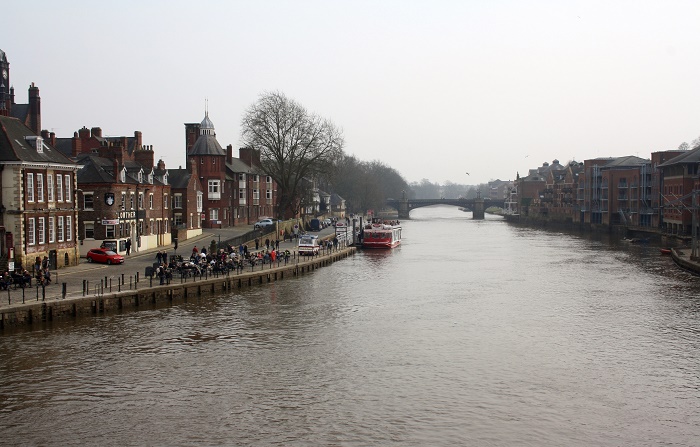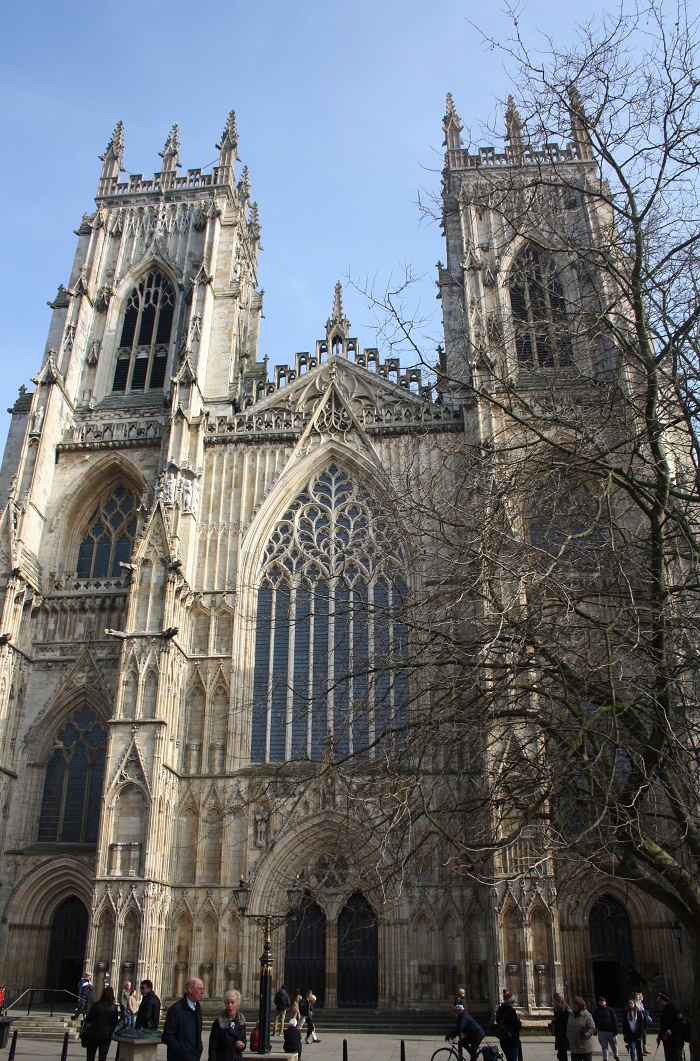 I hopped on a Virgin East Coast train from London Kings Cross and arrived comfortably in the very centre of York less than two hours later.  The great thing about York is that it can be easily accessed from the north or south, making it an ideal destination for a weekend getaway.
My mum and I stayed at Hotel du Vin York on Blossom Road, just a short walk away from the city's main sights.  Hotel du Vin properties are always in locations of character and this grade II listed building, dating back to the 19th century, was once a private home and an orphanage.  Today, it's a cosy 44-room hotel with an elegant outdoor terrace, open top courtyard and even a cute coffee and Champagne van and cigar shack outside.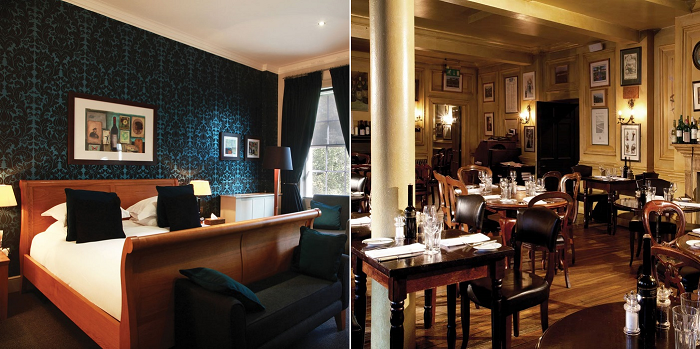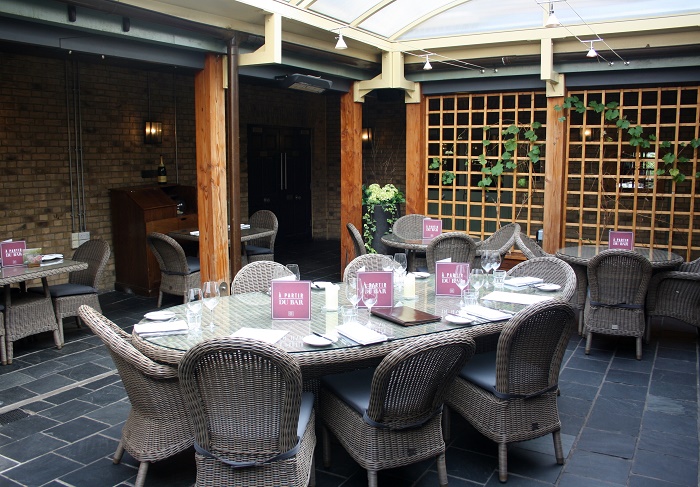 Our Gaudium room (all rooms are named after wine regions rather than numbered) was atmospheric and homely with luxurious sleigh beds, a large LCD TV, Nespresso machine and a good-sized bathroom with a deep-soaking tub and bespoke Terre du Vin bathroom products by Miller Harris.
On the first evening, we enjoyed a sumptuous French dinner of Frisé salad with poached egg and lardons, Onglet steak frites and Apple tarte tatin in the hotel's stylish Brasserie du Vin.  I always feel well-fed and nourished when staying at a Hotel du Vin – the food is top notch with a focus on provenance and authenticity.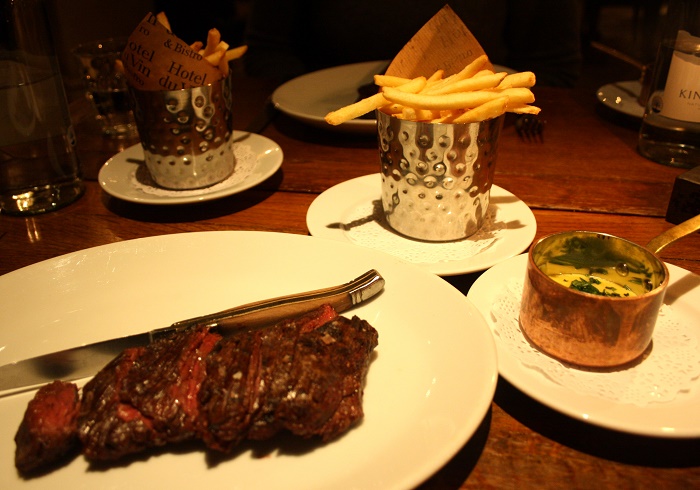 Breakfast each day was also excellent – we indulged in delightful Eggs Benedict, French toast with bacon and maple syrup, Crêpes with Nutella and Omelette with fine herbs, as well as fresh juices, French set yoghurts, flaky pastries and a selection of juices from the country table.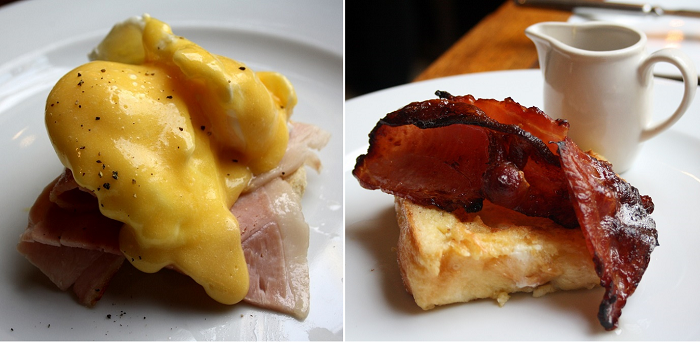 Our first stop for the York Literature Festival was an evening talk with Michael Portillo at the spectacular National Railway Museum.  The author and former MP regaled us with tales from parliament and anecdotes from filming his popular Great Railway Journeys series, even ending by comparing politics' Iron Lady to a dominant meerkat.  I'm also pretty sure his outfit for the evening was inspired by his earlier Virgin Trains journey – maybe we were even on the same train.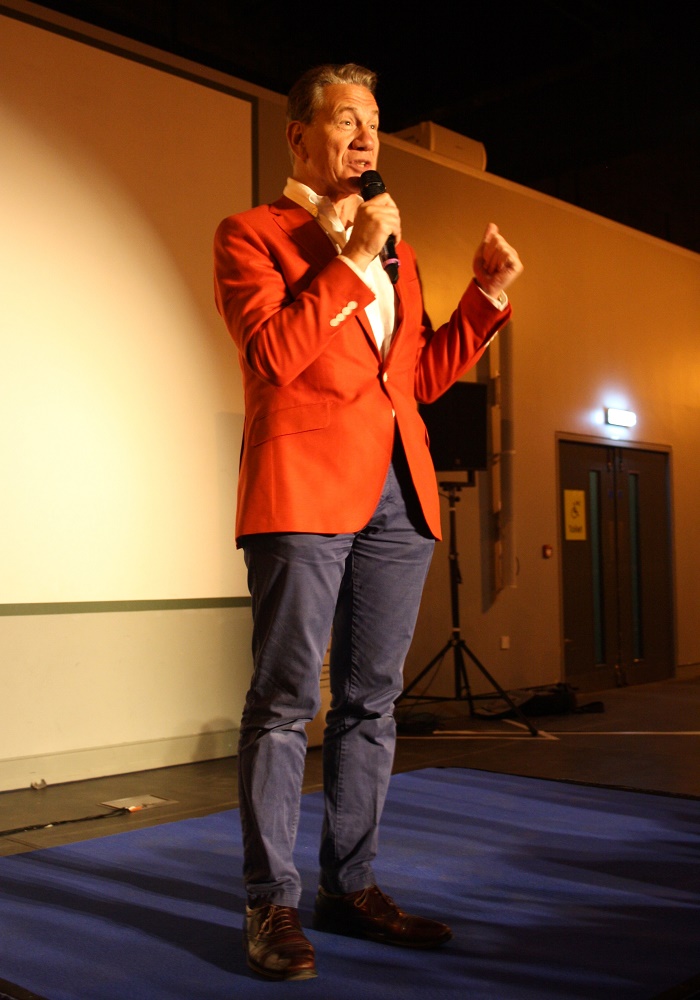 The next evening's audience with 'wit, raconteur, playwright, grumpy old man and Leonard Cohen fan' Arthur Smith at York Grand Opera House was just as entertaining but worlds apart from Portillo.
After a curious performance from support act Mike Barfield, also known as 'Mr Paper' (very apt for the Literature Festival), Arthur Smith took us through his biggest pet peeves, pranking Blur's Damon Albarn and what to say if you even get arrested, as well as a rather convincing performance of a Leonard Cohen song.  He was so engaging and a real character, with so many stories to tell, many of which can be found in his memoir, which I'm now dying to read.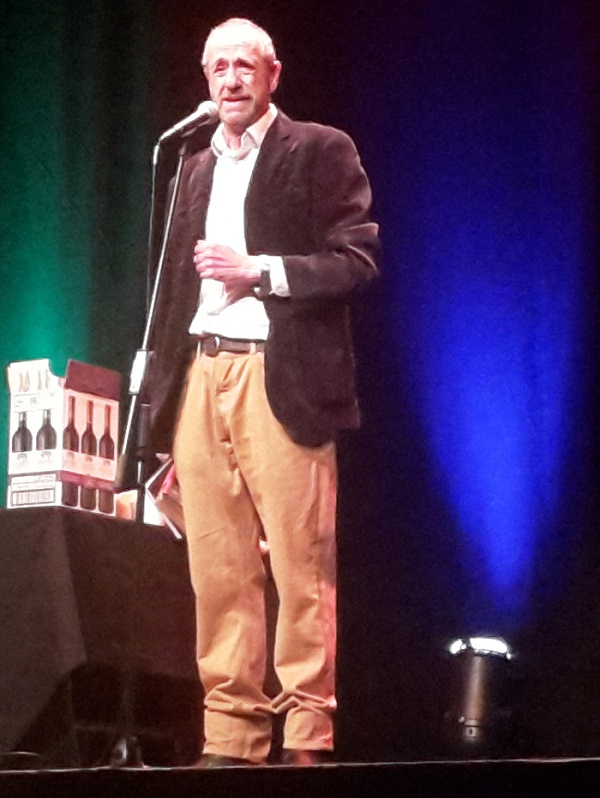 In between the York Literature Festival talks, we had time to go exploring, with the help of the fantastic York Pass.  This card gets you free entry to over 30 top attractions in York and the surrounding area.
A highlight was taking a closer look inside beautiful York Minster, the largest gothic cathedral in northern Europe.  Walking through the spectacular, decorated nave and examining the medieval stained glass is quite a mesmerising experience.  Look out for the celebrated Rose Window, featuring red Lancastrian roses alternating with red and white Tudor roses, symbolising the union of Lancaster and York through the marriage of Henry VII to Elizabeth of York.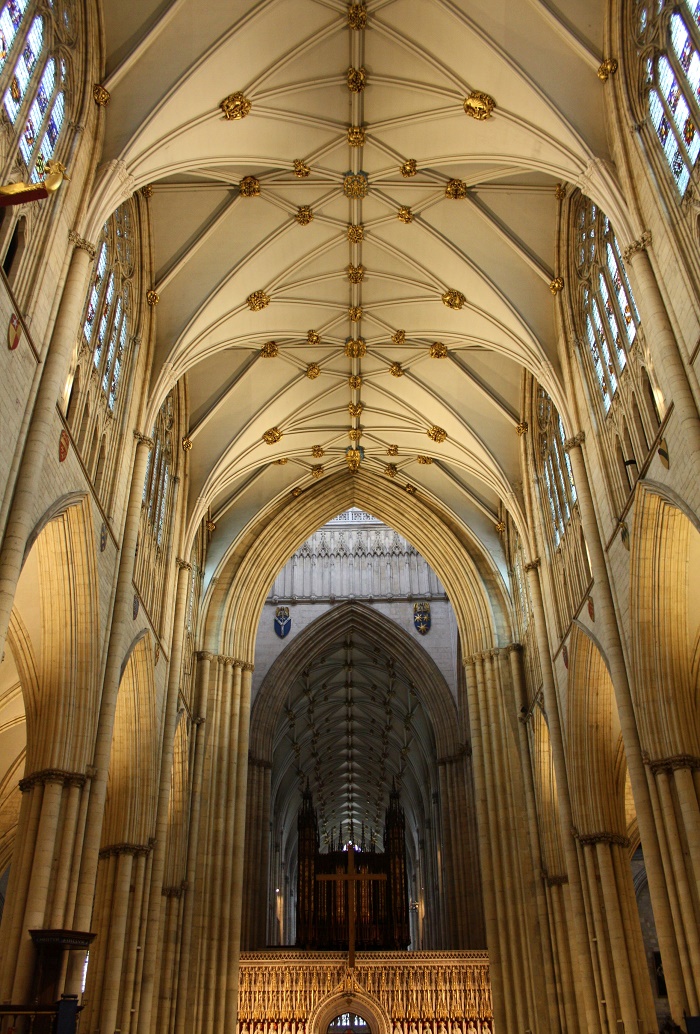 A real gem in York is Bar Convent, England's oldest living convent located on Blossom Street (just a short walk from Hotel du Vin York).  It was established as a Catholic girls school in 1686 but due to religious persecution at this time, it existed in absolute secrecy.
The 18th century Grade I building now houses an interactive exhibition dedicated to the story of Bar Convent, however the most intriguing feature is the ornate hidden chapel.  Building this exquisite chapel without rousing the suspicion of neighbours and the authorities was quite a triumph.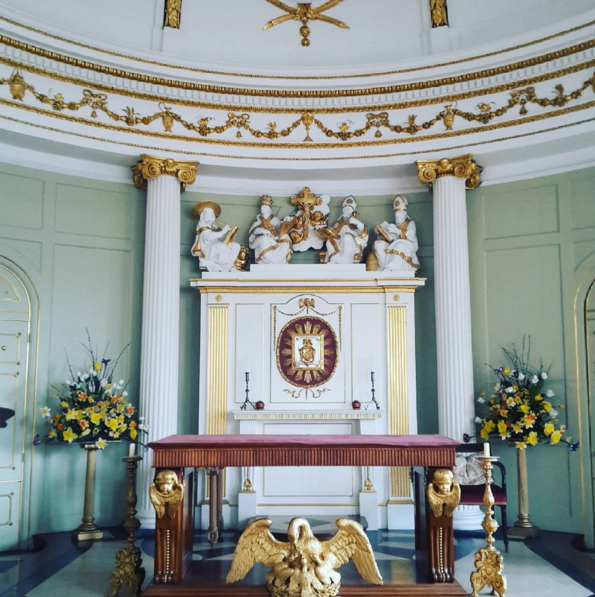 Bar Convent is still active today and the sisters run guest accommodation, a cafe and a peaceful, beautifully-maintained garden.  It's such a tranquil spot and is sure to be even more attractive in the warmer months.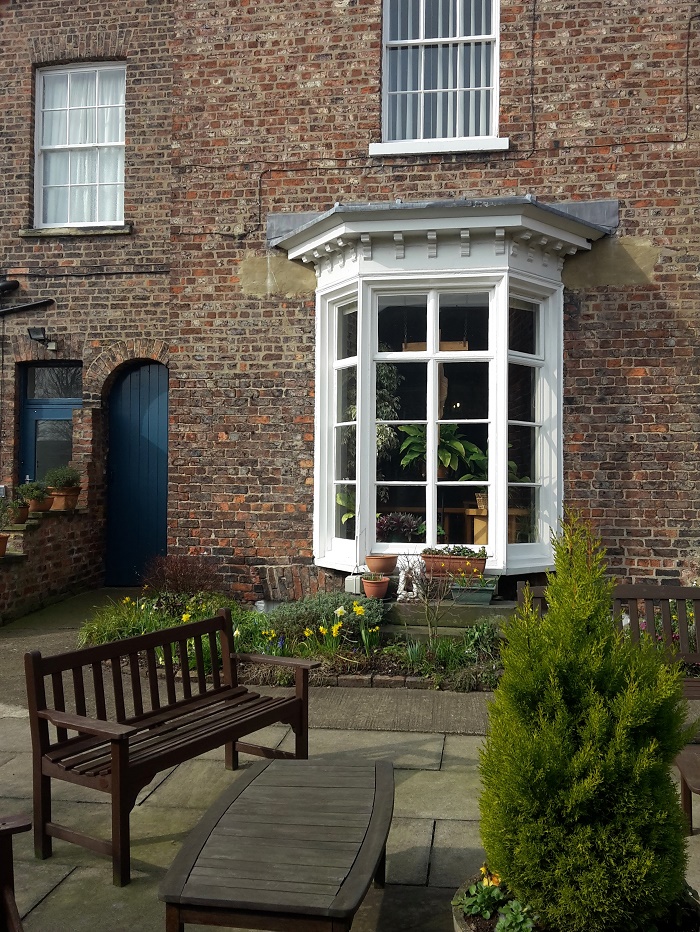 To see York's Georgian splendor, pay a visit to Fairfax House.  This elegant 18th century townhouse was the winter home of Viscount Fairfax and his daughter Anne.  Many of the well-restored rooms display exquisite stucco work and a rare collection of original furniture and antiques.  You can see the dining room set up for a banquet, the preparations for the family's voracious appetite in the kitchen and also Anne's stunning bedroom and their red-hued sitting room where they would play music and cards.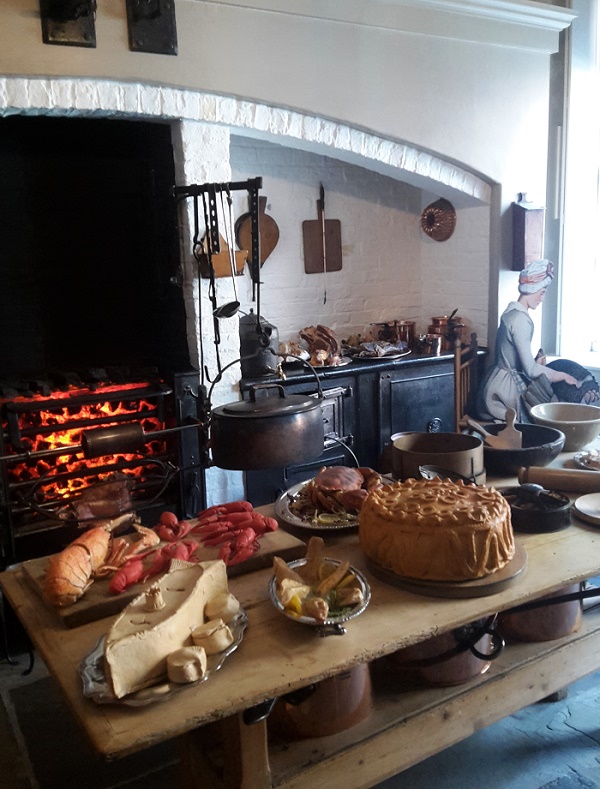 A stroll down the Shambles and its surrounding cobbled streets is a must, with its independent designer boutiques, gourmet food and sweet shops, tea rooms and restaurants.  It's one of York's oldest streets, dating back to the 14th century, and most of the timber-framed buildings were originally butcher shops.
I couldn't resist treating myself to a navy leather saddle bag from the Zatchels factory shop on the Shambles that offers big discounts of around 50% off – there's also a Mulberry factory shop nearby where you can score a serious bargain.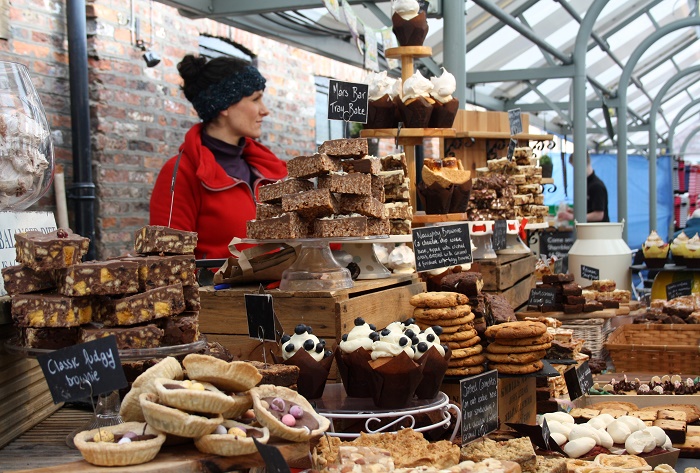 Of course, a visit to York wouldn't be complete without dining at the famous Betty's Cafe and Tea Rooms. This historic mini empire across Yorkshire was founded by Swiss baker Frederick Belmont in 1919 and it's still family-owned today.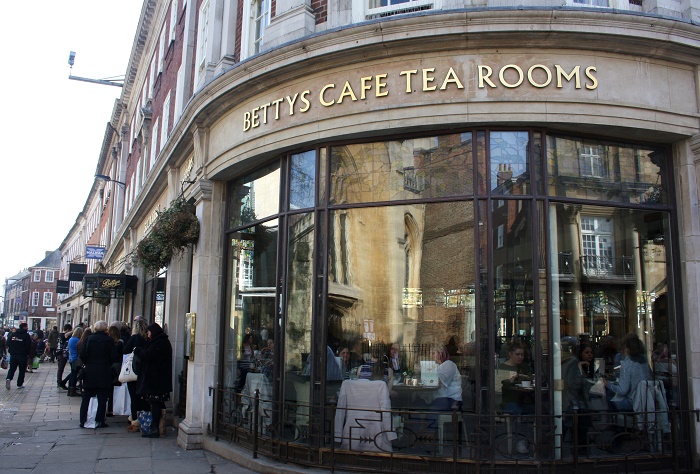 There are six Cafe Tea Rooms, but my favourite is Bettys York with its stunning Art Deco interiors, which Frederick Belmont commissioned in the style of luxury liner the Queen Mary, after he travelled on the ship's maiden voyage.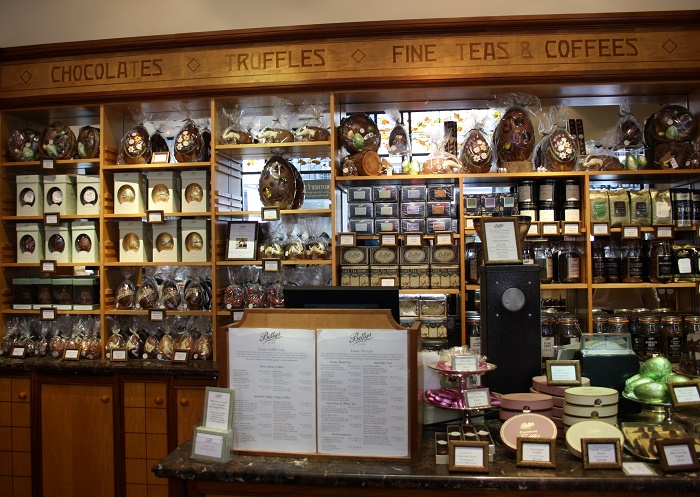 It's one of the few places to enjoy insanely decadent Swiss specialities such as alpine macaroni, rosti and gratin laden with cream, raclette and bacon (a healthy appetite and a brisk walk needed), but most popular, particularly on the weekend, is its afternoon tea.
For lunch we ordered my favourite Betty's Caesar salad and Chicken schnitzel and were tempted by the heavenly Rhubarb frangipane tart and Raspberry macaron.  It's almost impossible to leave without picking up some treat for the counter – Betty's Fat Rascals (enormous fruit scones with a naughty glacé cherry and almond face) are the stuff of legends and utterly moreish.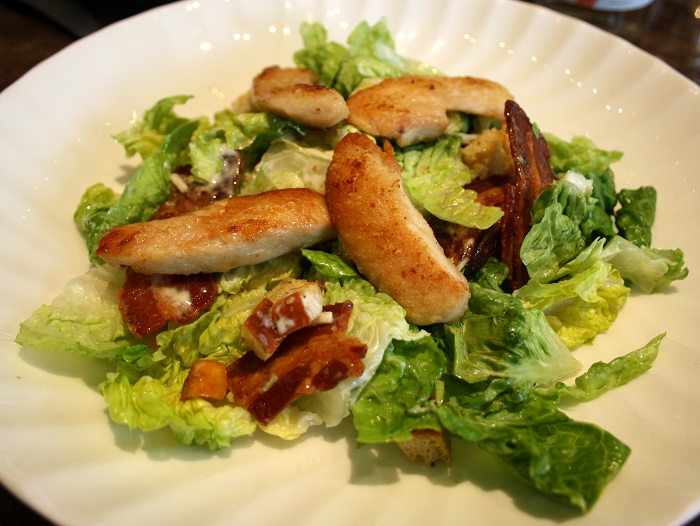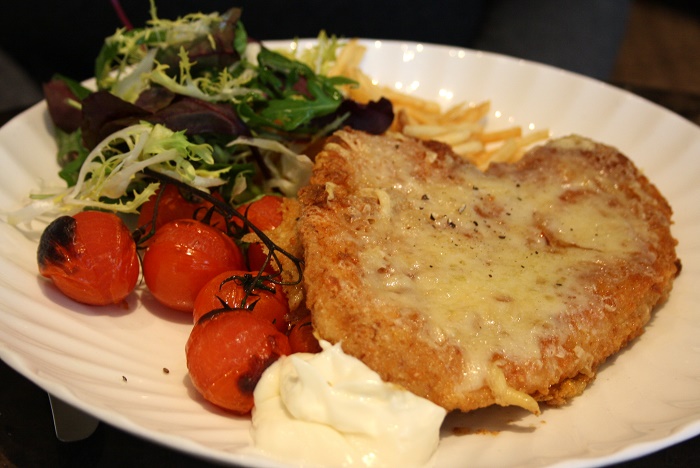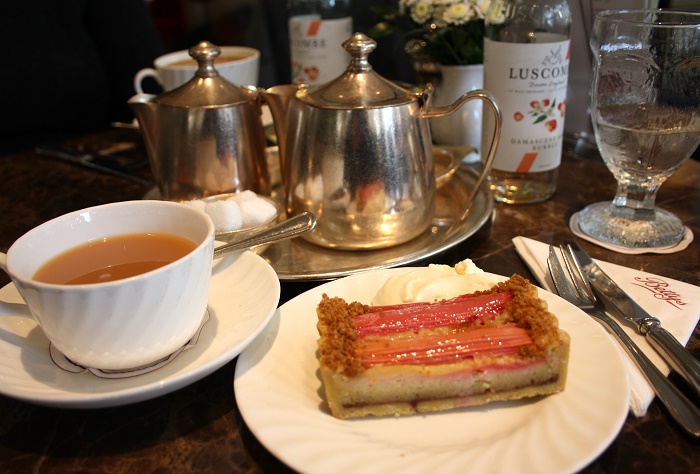 I had the most fantastic time in York and have plenty of places still on my list to visit next time, like Castle Howard, York Art Gallery and a closer look at the National Railway Museum.
Have you been to York before?  Where are your favourites spots to see/eat/shop in York?
For more information and destination inspiration, go to: www.yorkliteraturefestival.co.uk and www.visityork.org.
"Virgin Trains East Coast operates 72 weekday services between London King's Cross and York, including a non-stop service each hour through the day, taking as little as 1 hour 49 minutes to complete the journey. Virgin Trains East Coast also has direct trains to York from Scotland, North East England and the East Midlands.
I travelled from London to York by rail with Virgin Trains East Coast: book via www.virgintrainseastcoast.com, call 08457 225225 or visit any staffed station. 
Thanks to York Literature Festival, Visit York, Hotel du Vin York and Virgin Trains East Coast for making this trip possible. 
Photos by Chérie City (room and bistro photos by Hotel du Vin York)