Now that the festive season is in full swing, it's time to get gifting!  I always find that foodie presents go down a treat and what could be more luxurious than a hamper filled with the finest gourmet treats from Harrods?
The Harrods Christmas Carol Hamper is certainly impressive, arriving in a majestic bright red hat box with a silky ribbon and gold illustrations.  While some hampers can include a few wildcard items, this one is classic with a selection of sweet Christmas essentials done properly.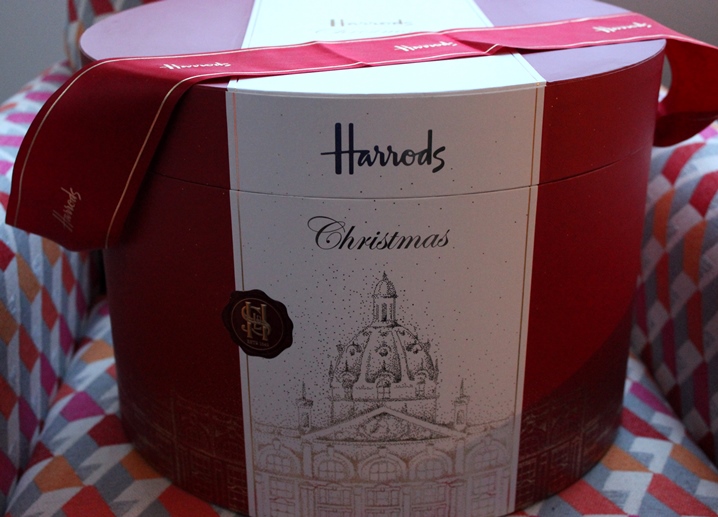 As a tea lover, I was delighted with the cute red caddy of Spiced Black Tea that literally smells like Christmas.  The loose leaf black tea is studded with pieces of citrus peel and cloves and it tastes just as fragrant and bold as its aroma.  Spiced Coffee is perfect for those cold winter mornings and is full-bodied and richly-roasted.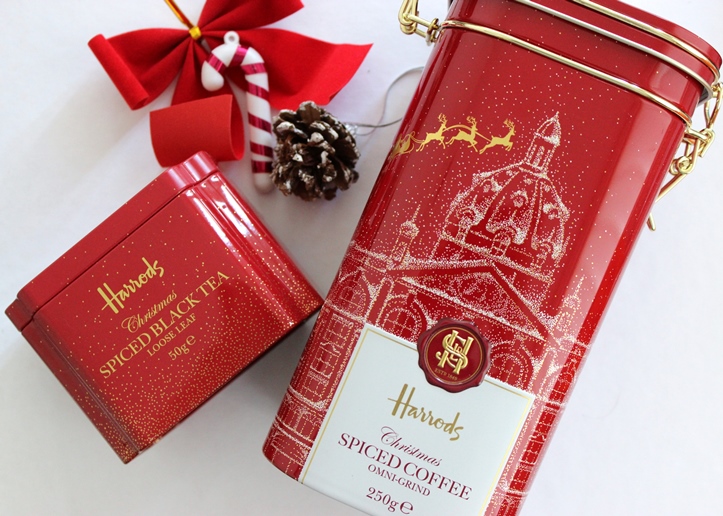 In this hamper, you're treated to not one but two packets of delectable biscuits, both topped with golden sparkle sugar for that Christmas party touch.  The delicious Honey and Clementine Biscuits are buttery and crumbly with a subtle orange flavour while the Winter Spiced Biscuits pack more of a punch with potent spices, black treacle and sultanas.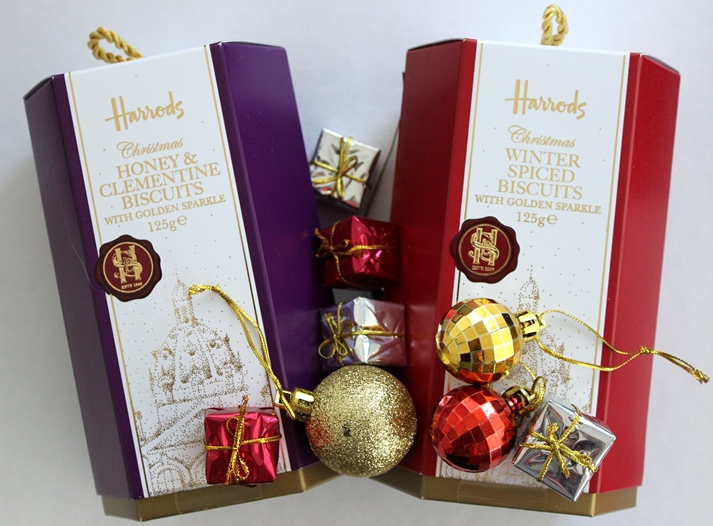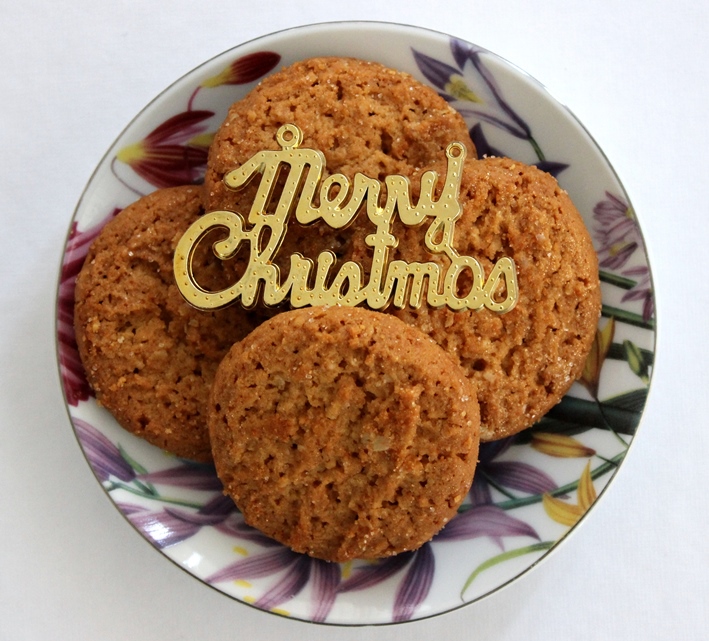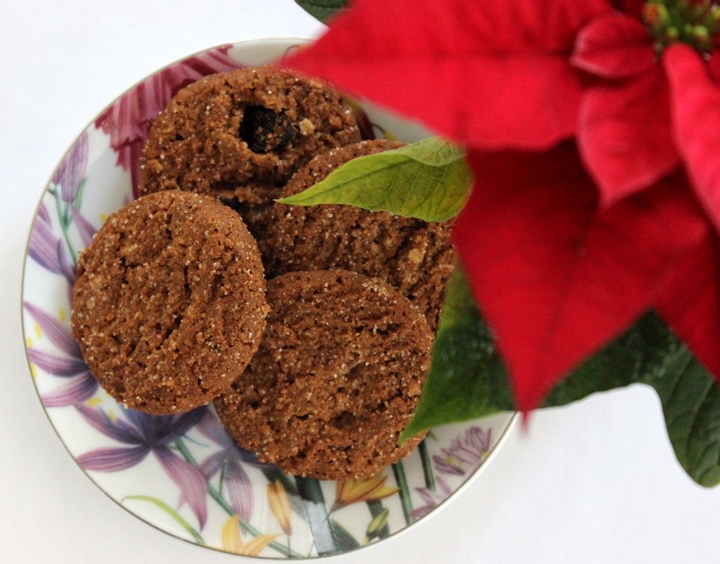 Also included is a duo of preserves and they're so good it's hard to pick a favourite.  Clementine and Sweet Orange Marmalade has an intense, zesty flavour and is packed with slivers of candied orange peel.  Spiced Plum and Fig Jam is sticky-sweet and bursting with fruit flavours, and also contains a generous amount of mouthwatering dried plum and seeded fig.  I think they go particularly well with scones, brioche and even on top of warming porridge.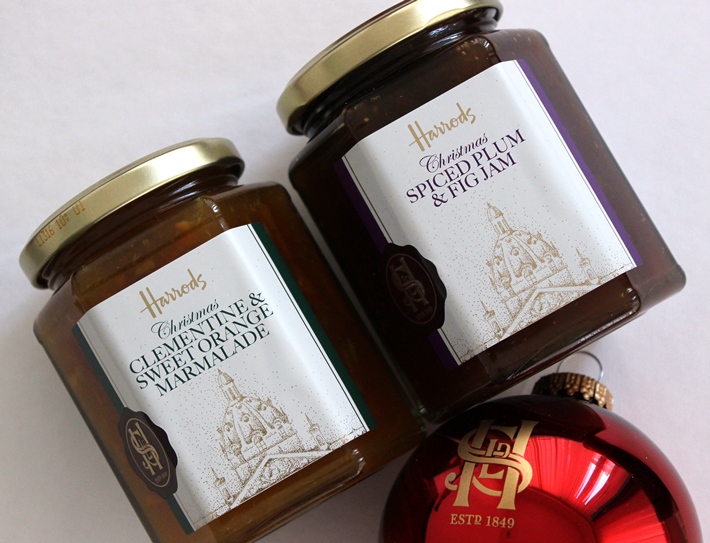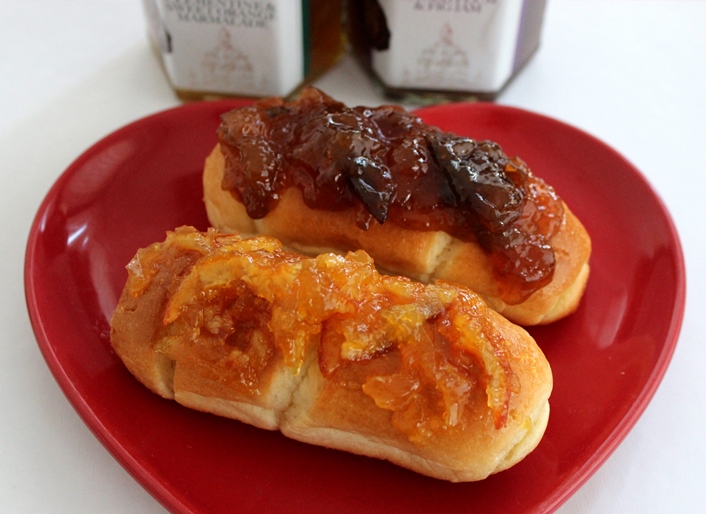 The only part of the hamper that I haven't yet tried is the Christmas Classic Pudding accompanied by Brandy Butter with Courvoisier VS Cognac, but I'm tempted to crack it open this weekend when it's officially December and I can hang the Harrods shiny red bauble on my tree.
The Christmas Pudding is matured for nine months before Christmas Day and is made to the signature, time-honoured Harrods recipe.  It's full of dried fruit, walnuts and almonds and infused with lashings of cider and brandy – the ultimate boozy festive dessert.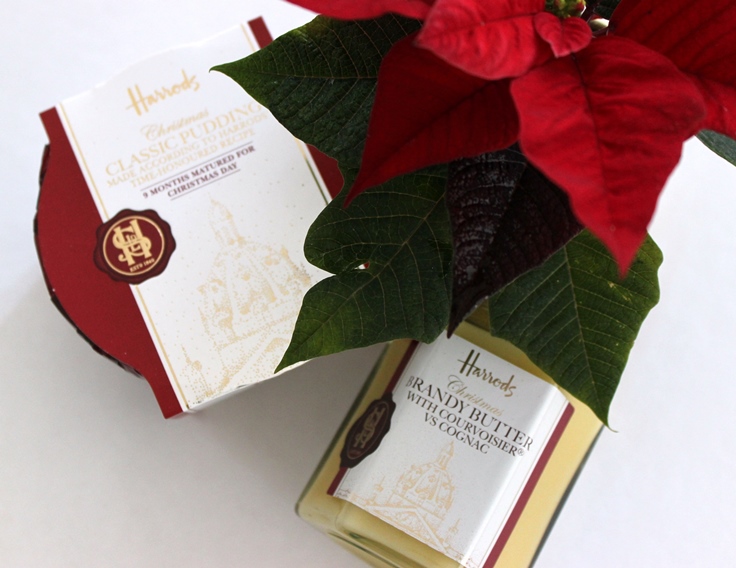 The Harrods Christmas Carol Hamper makes a fabulous gift for everyone that loves good food and especially those who are hard to buy for.  It's also worth noting that the hamper can be sent worldwide, so you can treat overseas loved ones to a taste of London this Christmas.
All photos by Chérie City
Sample