Singapore is a real treat for foodies, from the budget-friendly food centers to hidden gem neighbourhood restaurants and new openings by Michelin star chefs.  Here are some of my top Singapore finds….
Blue Ginger was one of my favourite restaurants that we visited in Singapore.  The stylish, homely restaurant in the historic Tanjong Pagar neighbourhood offers mouth-watering Peranakan dishes that are served in only a handful of restaurants in Singapore.
Peranakan is the name of a community of both Chinese and Malay descent, dating back to the 15th century.  Regarded as comforting home cooking, Peranakan or Nonya food combines Chinese ingredients and wok cooking with Malay and Indonesian spices including galangal, candlenuts, pandal leaves and kaffir lime.  Typical dishes such as Nonya Laksa and Itek Tim,  are aromatic, spicy and rich in flavour.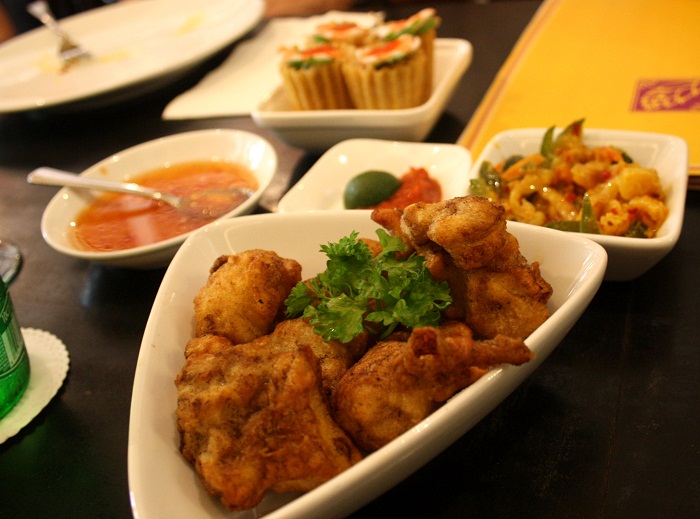 At Blue Ginger, it's best to order a few different dishes and share, so you can sample as many different tastes as possible.  Traditional and authentic dishes to order are Kueh Pie Tee (shredded bamboo, turnips and shrimp in crispy cups), Otak Otak (aromatic fish cakes), Beef Rendang and Ayam Buah Keluak (braised chicken with Indonesian black nuts).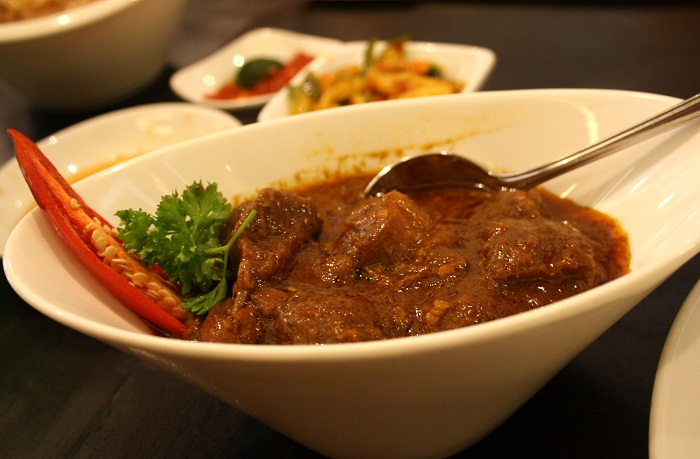 To learn more about the culture and history of Peranakan communities, view artefacts, costume and photographs at the fascinating Peranakan Museum.
Blue Ginger – 97 Tanjong Pagar Road, Singapore
Long Beach Seafood is one of the best restaurants to try Singapore's signature Chilli Crab.  The first Long Beach Seafood restaurant opened in 1946 and it is known today as the 'Creator of the Original and the Best Black Pepper Crab of Singapore'.  There are now five Long Beach Seafood restaurants, which have welcomed dignitaries, presidents and celebrites such as Morgan Freeman and Michelle Yeoh – in fact, Lady Gaga named it her favourite restaurant in Singapore.
We dined on the terrace at the Dempsey branch and enjoyed a delicious, top quality seafood feast.  We started with Steamed Live Scottish Razor Clam with minced garlic and woven glass noodles, followed by crunchy House Speciality Prawns.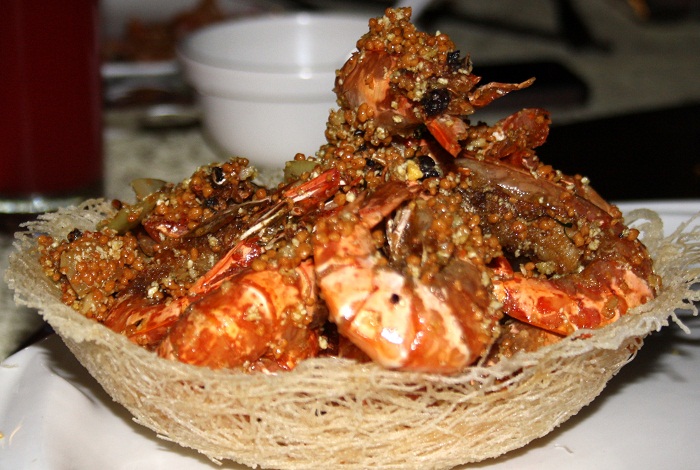 The giant Chilli Crab not only looks impressive, but the crabmeat is so fresh and succulent, smothered in a rich, buttery and mild chilli sauce.  It comes with a selection of fluffy steamed and golden fried buns to mop up the sauce.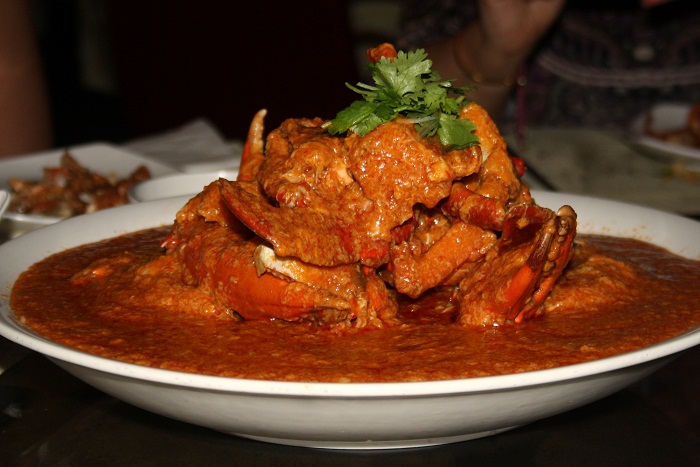 For after-dinner cocktails in one of Singapore's coolest bars, try the nearby Tippling Club.
Long Beach Seafood – 25 Dempsey Road, Singapore
Wild Rocket at Mount Emily is a real hidden gem, offering delicious contemporary Singaporean dishes in a chic, comfortable setting.  Chef Willin Low was working in the legal profession in London while honing his culinary skills at the weekends as a private chef.  He asked his friends to give their most honest opinions on his cooking and after their praise and encouragement, he returned to Singapore to open the popular bistro Wild Rocket, nearby Wild Oats bar and gourmet burger joint Relish.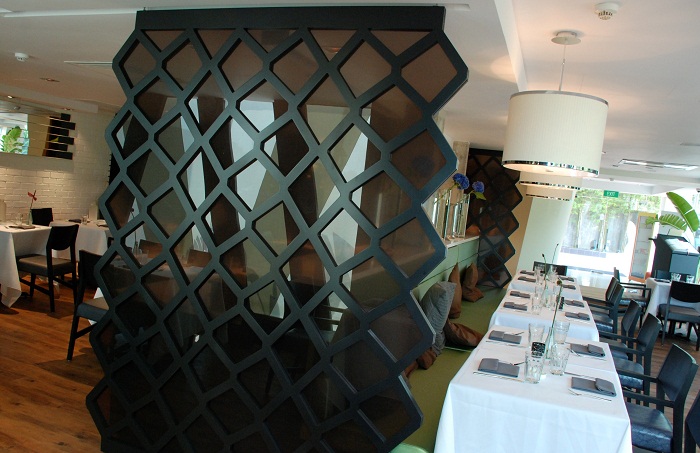 Adjoining the cool budget Hangout Hotel, Wild Rocket offers à la carte and a tasting menu with dishes including Pomello and Tiger Prawn Salad, Fried Chicken Wings stuffed with rice and water chestnut, Pesto Laksa and White Chocolate Lychee Martini Tart with brandied cherry.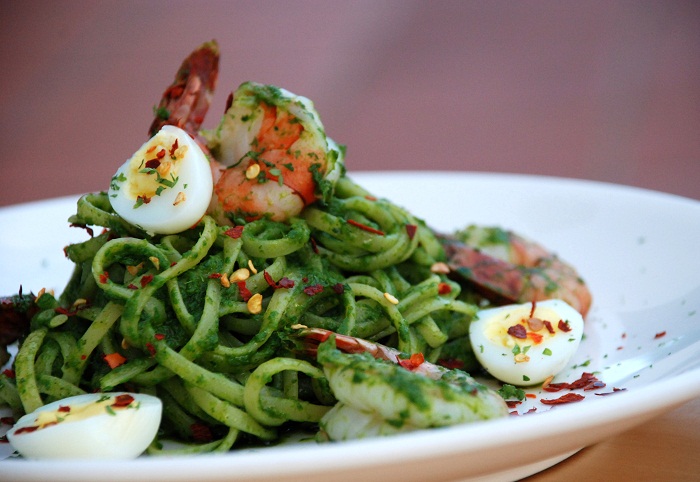 Don't miss Wild Oats bar just across the road for late-night drinks on the terrace.
For more information and restaurant ideas, visit: www.yoursingapore.com
Chérie City was a guest of Singapore Tourism Board