French heritage beauty brand Roger&Gallet has had quite a revamp since I saw it last.  I thought I knew all about this classic 150 year-old brand (best known for its fragranced soaps), but at the recent launch of its first skincare range, Aura Mirabilis, I was surprised at how desirable it has become.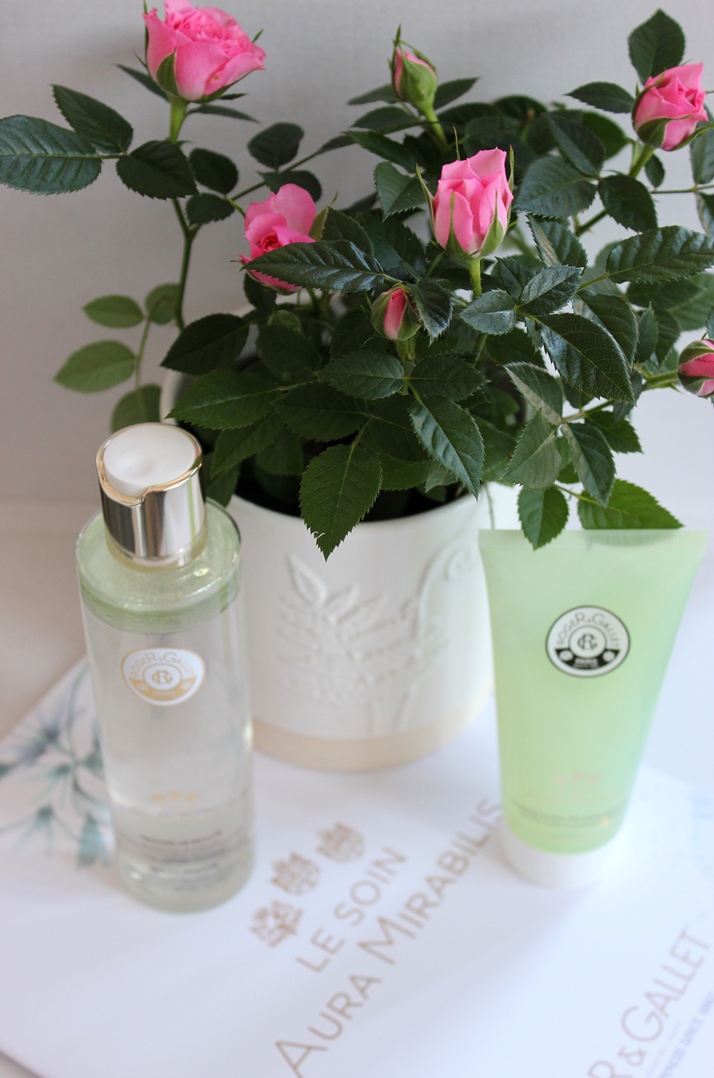 Roger&Gallet was founded on Paris' prestigious rue Saint-Honoré in 1862 and became a supplier to France's royal court, creating an eau de cologne for Napoleon 1st.  Today, it tempts with its contemporary packaging and elegant scents such as Gingembre Rouge, Bois d'Orange and Rose Imaginaire, created by master perfumers including Francis Kurkdjian, Alberto Morillas and Dominique Ropion.
Its first skincare range Aura Mirabilis is big news for the fragrance house and it takes inspiration from a natural elixir (aqua mirabilis) first made over 300 years ago by monks using powerful plants found in a 'Garden of Simples'.  It later became the recipe for Napoleon's eau de Cologne.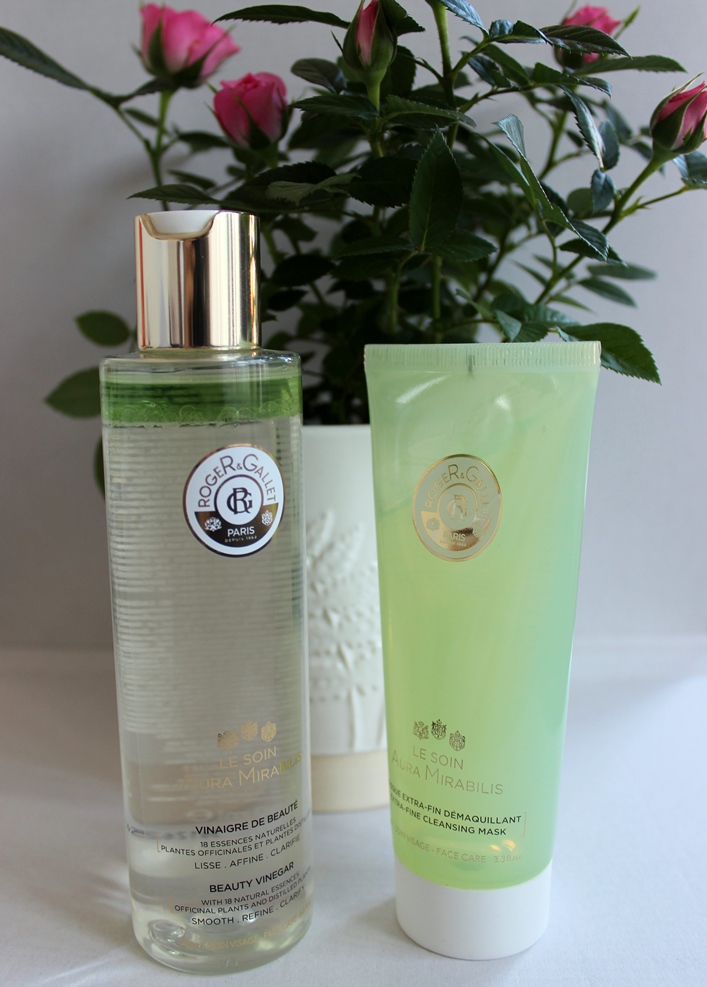 The collection of four products contains 18 distilled botanicals known for their healing and rejuvenating properties, including damask rose, bergamot, sweet orange, thyme, neroli and sandalwood.  The packaging is also pretty and luxurious with touches of gold and an ethereal, watery green tint.
The Cleansing Mask has a glossy gel consistency and quickly transforms into a light oil, which glides easily across the skin.  It works very well to cleanse the pores and remove debris, all with a pleasant botanical scent. When emulsified with water it turns into a purifying milk and leaves the skin feeling fresh and clean without leaving any oily residue once washed off.  I tend to use it as a luxurious cleanser, but it can also be used as gel mask to effectively draw out impurities – just leave on for five minutes and massage before removing.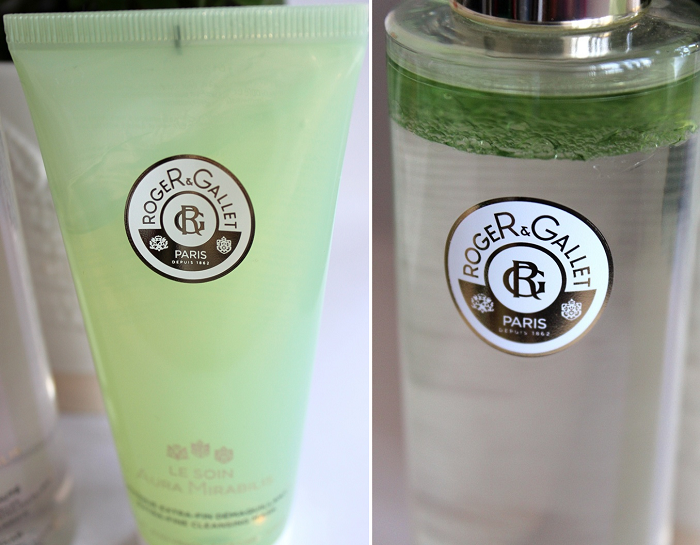 Another great product in the range is the Beauty Vinegar, which tones, clarifies and gently exfoliates the skin.  Inspired by vinegar-based formulas of the 18th century, the biphasic formula contains a concentrate of 18 plants in the green-hued essence phase and fruit vinegar in the watery phase.  I find the Beauty Vinegar really refreshes my skin and preps it for the next moisturising step, plus it actually feels suitable for all skin types.
Also in the collection is the potent Double Extract serum and the Legendary Cream – a gel-creme moisturiser with white lily extract to even and illuminate.
Roger&Gallet Aura Mirabilis is such a lovely, natural range that brings back a historic, tried-and-tested approach to beauty with a modern twist.  Some of the products have already become part of my daily routine and I love that floral, zesty aroma of cologne to really wake up my skin.
Roger&Gallet Aura Mirabilis is priced from £15 to £40 and is available now at Marks & Spencer.
All photos by Chérie City
Samples