Italy is one of my favourite places to spend the summer, especially when it includes lazy afternoons spent dining al fresco with copious plates of antipasti and a glass of Prosecco in hand.
However, I'm not the only one with a penchant for Prosecco, as the Italy experts over at Citalia have launched a Love Prosecco campaign, celebrating what is now officially the UK's favourite fizz (sorry Champagne, we're having a Prosecco love-in).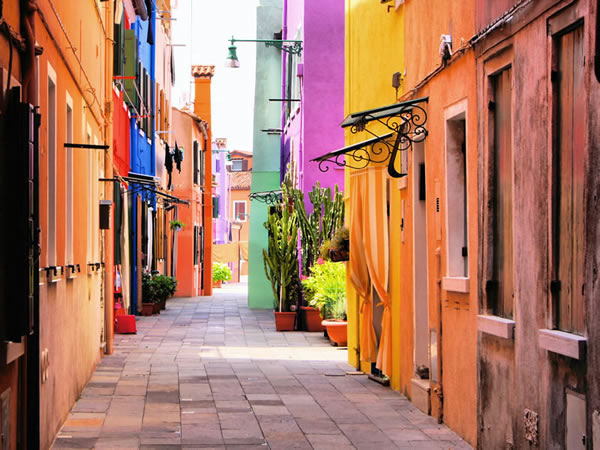 If you could do with brush up on your Prosecco knowledge like me, Citalia has created a handy infographic detailing the vineyards that produce some of the best Prosecco in its native north-eastern Veneto region.  There are also interesting facts about the drink's history, tasting notes, food pairings and cocktail recipes.

In tribute to the Italian good life and a summer of Prosecco, here are some of my favourite Italian destinations for a stylish break…
Venice
Every traveller should try and visit Venice at least once in their lives, as there really is nothing like it in the world.  The moment when the mist clears and you approach the port by boat (or a chic private water taxi like the Clooneys), is truly breathtaking and you know you're somewhere very special.
Venice is smaller than you might imagine and the picture perfect Grand Canal is almost like a theatre set with the Rialto bridge and passing gondolas.
Some of my favourite Venice moments on my trip there were having a fabulous three-course meal overlooking the canal (you can't not do the tourist stuff in Venice), strolling around the maze-like streets filled with carnival mask shops and watching the world go by at the historic Caffè Florian (mentioned in Citalia's guide to the best bars in Venice to drink Prosecco in) perched on St Mark's Square. On the balmy evening we visited, the square was filled with the sounds of Pink Floyd performing live in concert – definitely a memorable moment.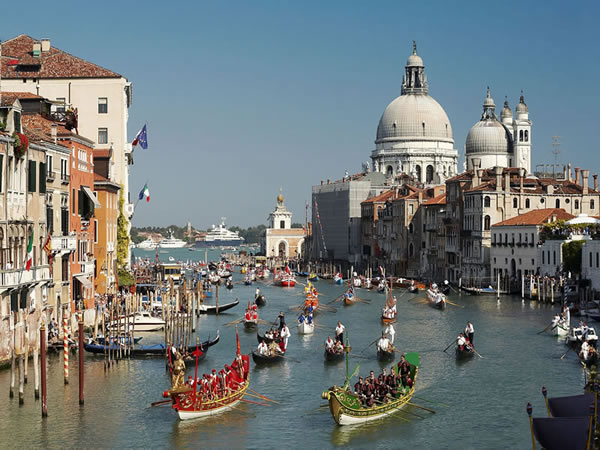 If you have plenty of time, or prefer to stay outside of Venice, try the seaside resort of Lido di Jesolo where you can find golden sand beaches, plenty of Italo Disco bars and tiny family-run restaurants that do the most delicious spaghetti alle cozze.  It's just a short ferry ride over to Venice, so it's ideally placed for a relaxing sightseeing and sunlounging holiday.
Sorrento, Capri and Anacapri
My travels have mostly taken me to northern Italy, but a few years ago, I spent a day in Sorrento, Capri and Anacapri as part of a Mediterranean cruise.
Sorrento is a real beauty spot with delightful terrace cafes, elegant hotels and peaceful squares.  Nearby Capri is a long-time favourite for Europe's glam jet-setters with its designer boutiques, exclusive beachside seafood restaurants and luxury villas, however it's still full of character with stunning panoramas over the sea.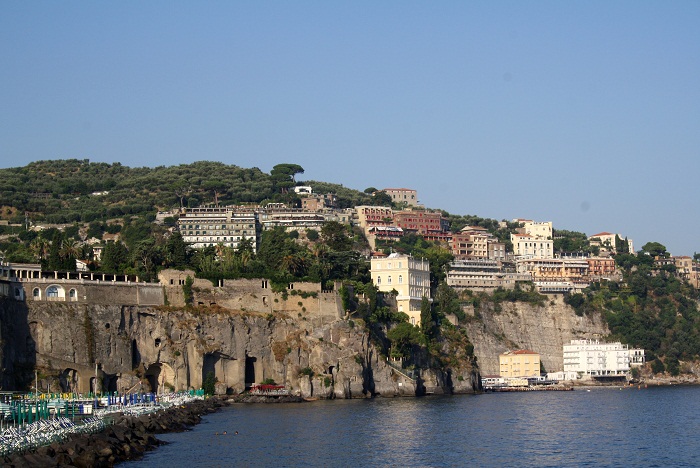 More low-key is Anacapri at the top of the hill with its pretty gardens, limoncello shops, artisan sandal-makers, perfumeries and the lovely Villa San Michele museum.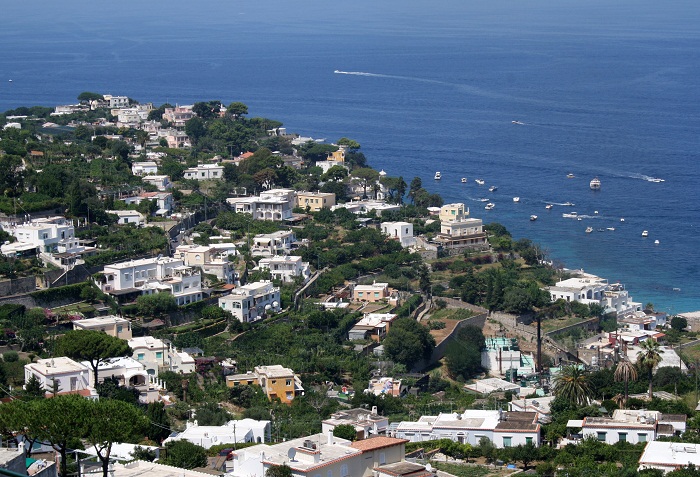 Rome
Italy's capital city has it all – history, culture, designer shopping and great food.  Be wowed by the iconic Coliseum and sacred Vatican City, pick up some fresh flowers and sun-kissed fruit at the Campo de' Fiori daily market and throw your coin into the Trevi Fountain to ensure you'll return back to Rome.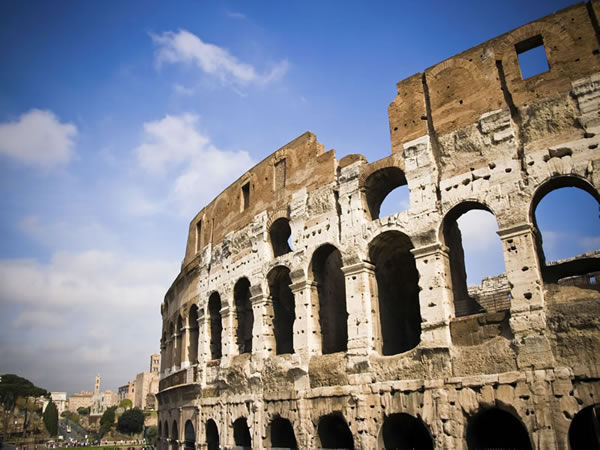 When I visited Rome, I stayed in a typically Italian boutique hotel just off the Via Condotti, a short stroll away from the Spanish Steps and spent an evening at the opera watching a performance of La Traviata.  Be sure to stop for an authentic Italian hot chocolate at Antico Caffè Greco – a bijou literary cafe (and famed haunt of Byron, Liszt and Goethe) that dates back to 1760.
Verona
For a truly romantic trip, visit the charming city of Verona in northern Italy.  The first thing to do is to make a pilgrimage to Juliet's Balcony – the courtship scene of Shakespeare's 'star-cross'd lovers' Romeo and Juliet.  Owned by the dell Capello family, the 'Casa di Giulietta' dates back to the 13th century and is set in a small courtyard with a bronze statue of young Juliet.
I loved visiting the beautiful churches and piazzas of Verona and soaking up the sun over lunch at a chic restaurant terrace on the Piazza delle Erbe.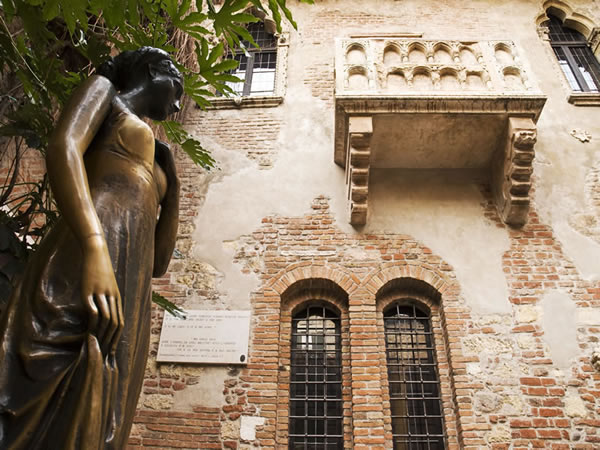 For my next travels in Italy, I'd love to visit Milan to shop at the Galleria Vittorio Emanuele II, visit the cultural Fondazione Prada and enjoy a leisurely aperitivo with a glass of Prosecco or the traditional Negroni Sbagliato at one of the many traditional bars.
Alghero – Sardinia
One of my favourite beach destinations is the quiet town of Alghero in north-west Sardinia.  The pretty, cobbled old town is filled with adorable restaurants, gelaterias and jewellery boutiques selling pieces made with local coral (Margherita Missoni is known to stock up when she's in town).
Best of all are the miles of golden sand beaches with crystal clear waters, happily unspoiled and reasonably quiet.  The prime, secluded spots can be accessed with a short ramble through a pine forest – believe me, it's worth it for the glorious views.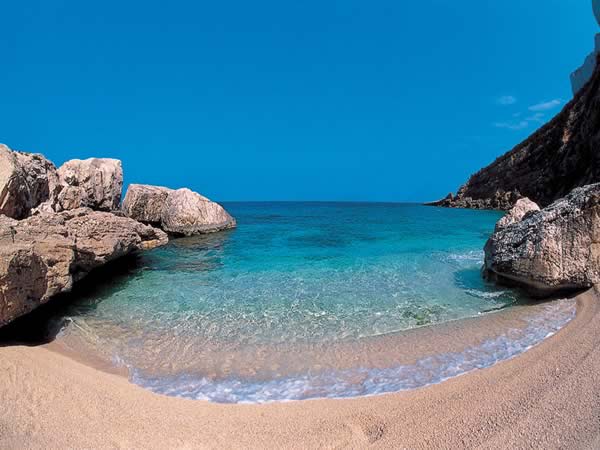 Where is your favourite place in Italy to drink a refreshing glass of Prosecco?  Where is next on your Italy travel wish list?
Photos courtesy of Citalia – Sorrento and Capri by Chérie City
Sponsored post