The third destination on our Celebrity Eastern Caribbean Cruise was the stunning island of St. Maarten.  It was our favourite day onshore, thanks to our fantastic excursion – the 5-hour Sightsee Marigot and Beach Getaway.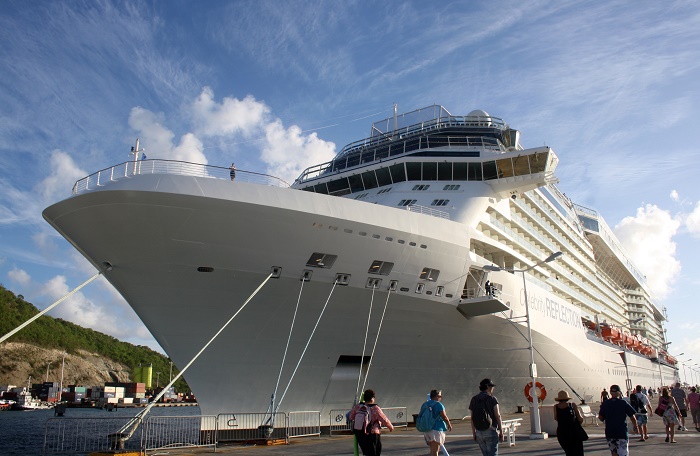 St. Maarten is a unique island, as it has both a Dutch and French side (named St. Martin), complete with different local languages and currency.
Originally discovered by Christopher Columbus, St. Maarten was colonised by the Dutch, French and British, who established salt mines on the island.  They were later exiled by the Spanish, but after the 80 Year War, were able to return and the land was eventually divided between the Dutch and French.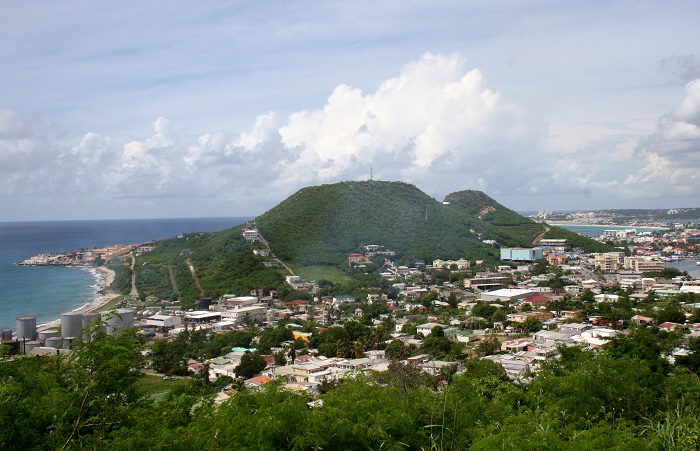 The Celebrity Reflection docked on the Dutch side in Philipsburg and we swiftly set off on our large air-conditioned coach driving through the town and countryside.  Our first stop was close to Fort Amsterdam, boasting spectacular views over Great Bay and Philipsburg.
We spent two hours exploring Marigot, the island's picturesque French capital.  Marigot's Rue de la Liberté is lined with colourful sidewalk cafes, fresh seafood restaurants, local shops and an open-air market selling clothes and handicrafts.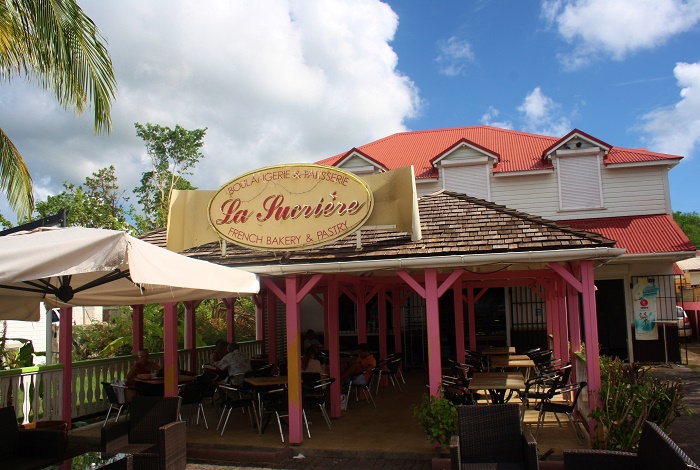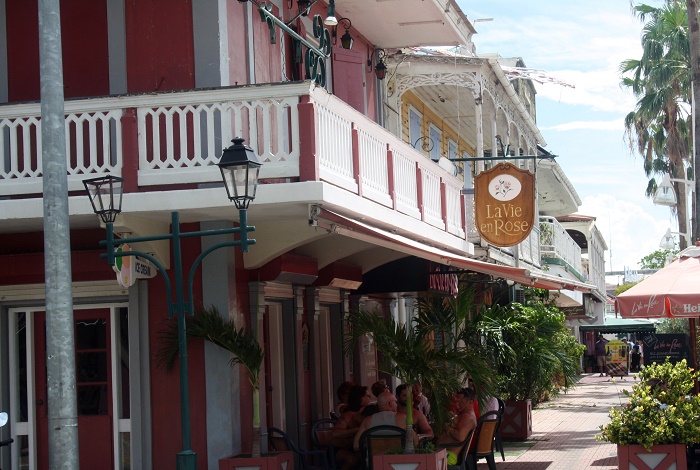 Marigot feels unmistakably French with designer stores such as Hermès, Cartier and Longchamp at Plaza Caraïbe, pharmacies selling French skincare brands and a number of quaint boulangeries offering freshly-baked baguettes and tempting pastries.
The town has a relaxed, friendly vibe and is slightly off the tourist trail, so it doesn't feel crowded.  We had a great time strolling through the town, admiring the colourful Creole houses and pretty gardens.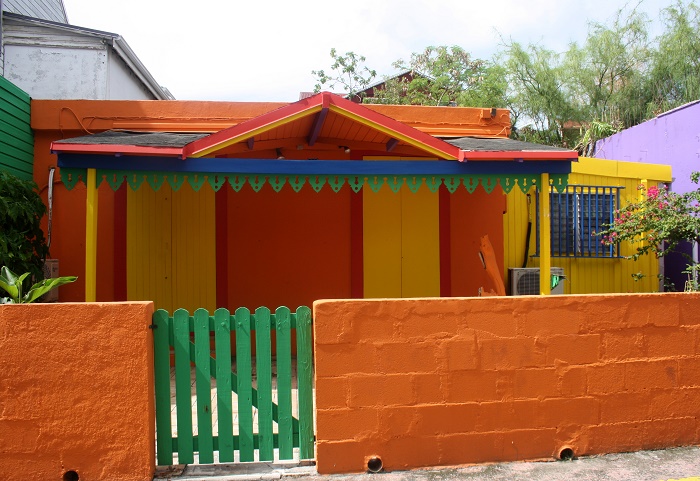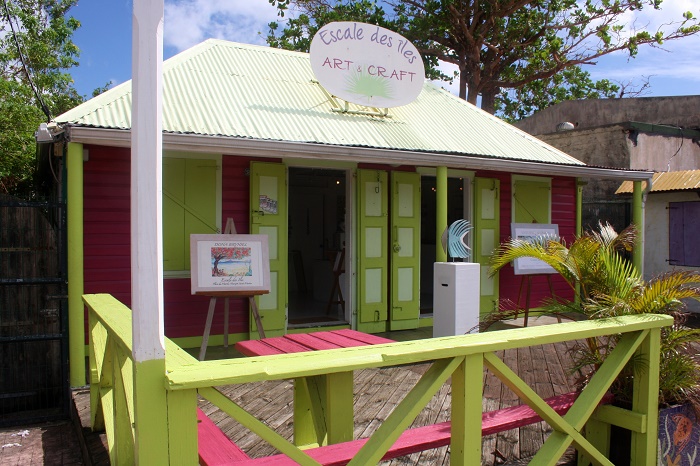 For a spot of culture, climb up to the historic Fort Louis.  Built in 1789, the fort was ordered by the governor of St Martin and St Barth for Louis XVI of France.  Originally built to protect the harbour warehouses, the fort is perched on a hill above the marina and offers breathtaking views of Marigot and Anguilla.
Marigot Bay is a delightful place to sit and watch the world go by and enjoy the warm, humid weather.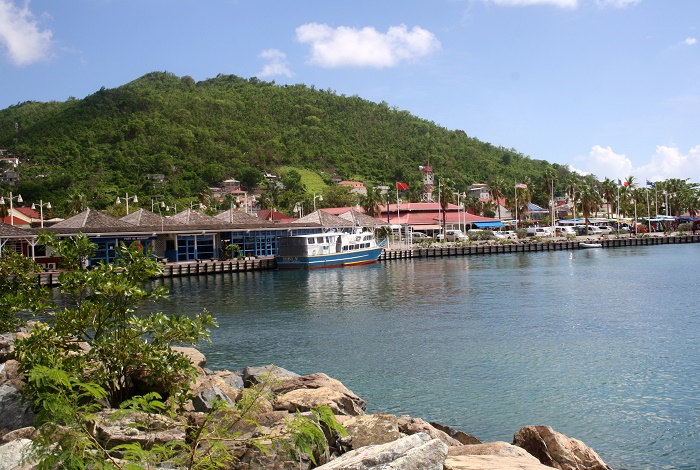 We then drove on through the lush, green countryside to Orient Bay for a relaxing beach break.  On the way there, our driver slowed down so we could spot a number of iguanas basking in the sun.  It was a nice surprise to see so many of them together, all different sizes and shades of green and orange.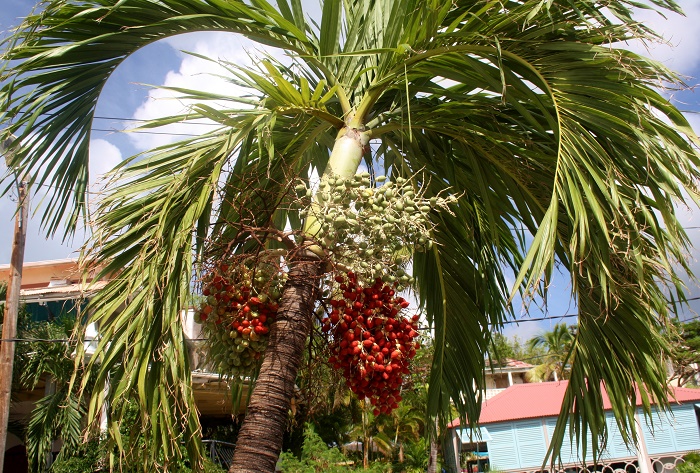 Orient Bay is a stunning beach destination with golden powder sand, gentle waves and lush green hills.  The excursion included use of sun loungers and we were offered a complimentary drink of rum or fruit punch from the beach bar.
We took a dip in the sea and walked along the shore, but if you have more time to spend at Orient Bay, you can hire a jet ski.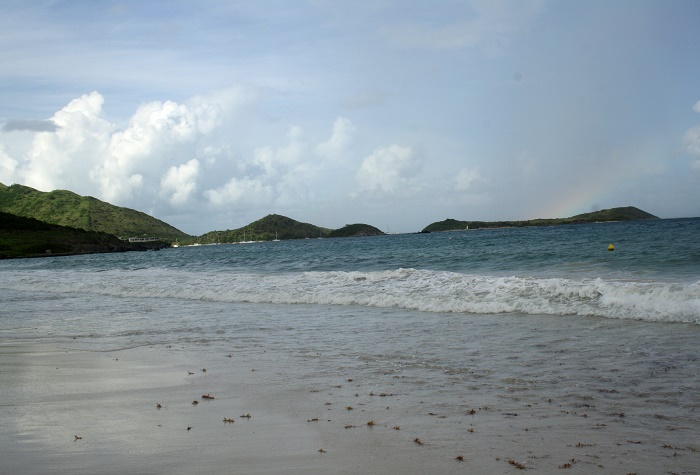 On the way back, our excellent tour guide shared more facts about the island and took us through some of the residential neighbourhoods.
While Marigot is the place for duty-free designer fashion, Philipsburg's Front Street is lined with a number of diamond and fine jewellery stores.  The port is also lively and fun with plenty of shops and rum shacks – look out for the bar that makes delicious coconut smoothies.
St. Maarten is such a beautiful island and I highly recommend booking one of the longer shore excursions, so you can explore both the French and Dutch side.  We covered quite a distance to get to Marigot and our tour guide was so knowledgeable about the island and eager to share.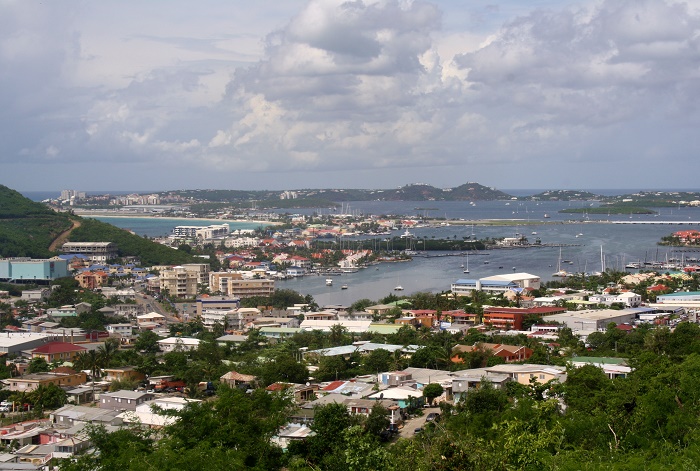 For a more leisurely day, you can relax on Grand Bay beach, within walking distance of the port in the centre of town.
Join Celebrity Reflection on a nine-night Eastern Caribbean Getaway fly/cruise from £1,650 per person (based on two people sharing an ocean view stateroom).
Price includes return flights from London Heathrow, transfers, one night pre-cruise hotel accommodation and a seven-night cruise departing from Miami (Florida) and calling at San Juan (Puerto Rico), Charlotte Amalie (St. Thomas) and Philipsburg (St. Maarten) before returning to Miami for the flight home; meals and entertainment onboard the ship and all relevant cruise taxes/fee.  Price based on 23 January 2015 UK departure.  
For more information or to book, call 0845 456 0523 or visit www.celebritycruises.co.uk 
Chérie City was a guest of Celebrity Cruises 
All photos by Chérie City