One of my sartorial goals in life has always been to invest in a really good watch, the kind that gets passed down through the family.  Unsurprisingly, this inspiration came while 'watching the clock' at Zurich airport, Switzerland being the spiritual home of the timepiece and all.
The thing is, like sneakers and cashmere sweaters, I tend to prefer men's styles, as I like a bolder, more striking look.  And I'm not alone – Victoria Beckham, Jennifer Aniston, Sofia Vergara and blogger Disneyrollergirl are all fans of the oversized, boyfriend-style watch.
Here are some stylish men's watches from The Watch Gallery that are on my wish list…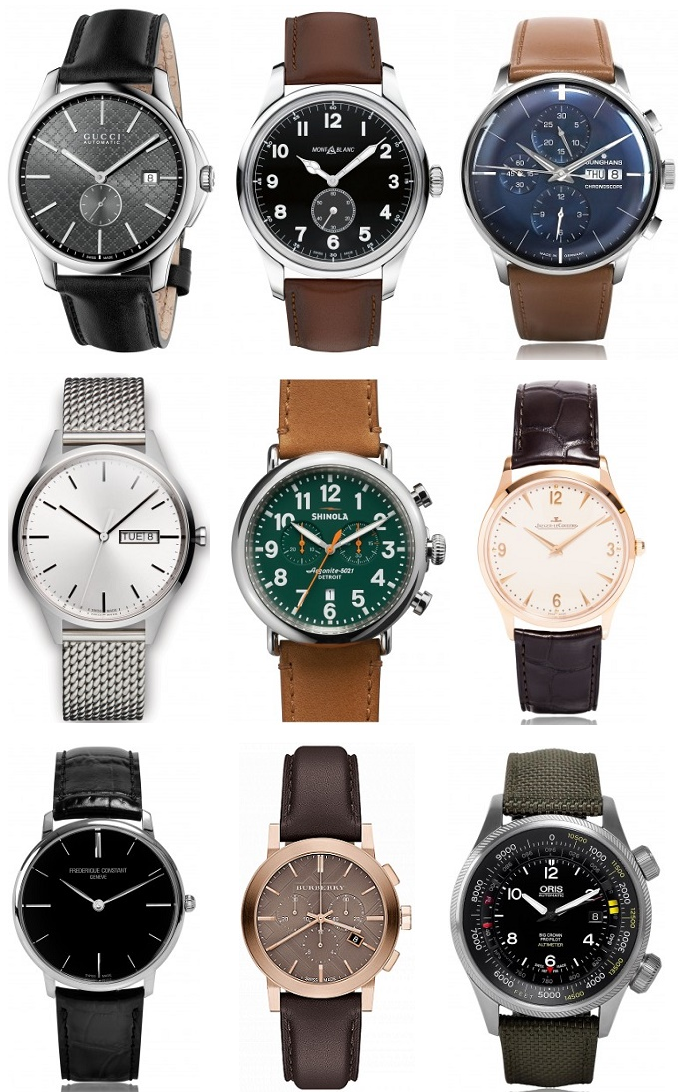 I love that on The Watch Gallery you can find everything from affordable fashion watches by brands like Meistersinger and Junghans, through to the most luxurious timepieces by Chanel, Cartier and Breguet.
Given the chance, I would complete my watch wardrobe with a sporty Shinola Runwell or Burberry City with rose gold during the day and an elegant Frederique Constant Slimline or Uniform Wares C35 for evenings and special occasions.  No more scrambling in my bag to check the time on my mobile phone, that's just not chic.
Do you like wearing men's watches?  Which high end men's watch would be on your top pick?
This post is written in collaboration with The Watch Gallery