Nife is Life (short for Nice Italian Food Everyday) is a fantastic home delivery service that brings the very best of Italian produce to your door.  It offers a mix of everyday Italian products, fresh ingredients sourced directly from Italian producers and the finest olive oil, vinegar and wines.
I recently tried a Nife is Life food delivery and was impressed by the range of tempting products and the high quality of our groceries.  The website is just as easy as any other food delivery service – simply add items to your basket, check out and arrange a delivery slot.  Our order arrived at our door on time in simple white plastic bags (no need for fancy packaging).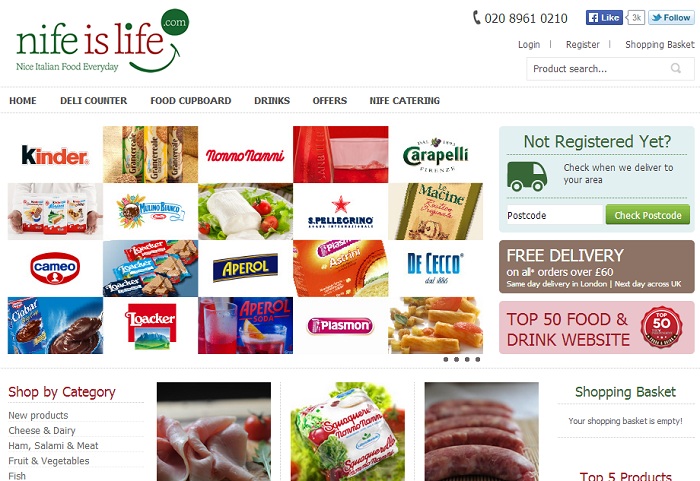 To get the best out of the fresh groceries, I had already planned how to use them in tasty Italian dishes throughout the week.
That evening, we started our meal with a gourmet Italian cheese and ham board filled with Buffalo Mozzarella di Campania, Parmesan, sliced Prosciutto di Norcia, Roasted Porchetta and Black Olive Bread.
The buffalo mozzarella was so fresh and creamy, while the crumbly Parmesan had a rich, nutty and mature taste.  Sourced from the Sibillini mountains in Umbria, the  air-dried Norcia Ham had an intense, slightly salty flavour and the Roasted Porchetta was tender and juicy, infused with plenty of fresh herbs.
Both cured meats can be packaged in a fresh bag for eating right away or a handy vacuum pack to extend their life.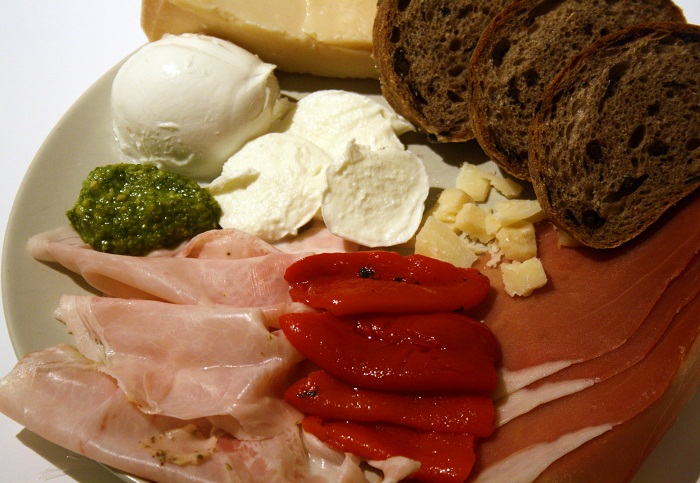 We enjoyed the cheeses and meats with a loaf of Exeter Street Black Olive Rye Bread and couldn't resist adding a dipping sauce of the most delicious Sapori d'Italia Fresh Pesto di Basilico and a few slivers of juicy La Padula Roasted Peppers.  It was a real treat to enjoy an authentic Italian starter and the slices of cured meat lasted for a number of days, making them good value.
We followed this with a delicious pasta dish using a can of San Marzano Tomatoes, Nonno Nanni Mascarpone and Mafalde di Gragnano pasta.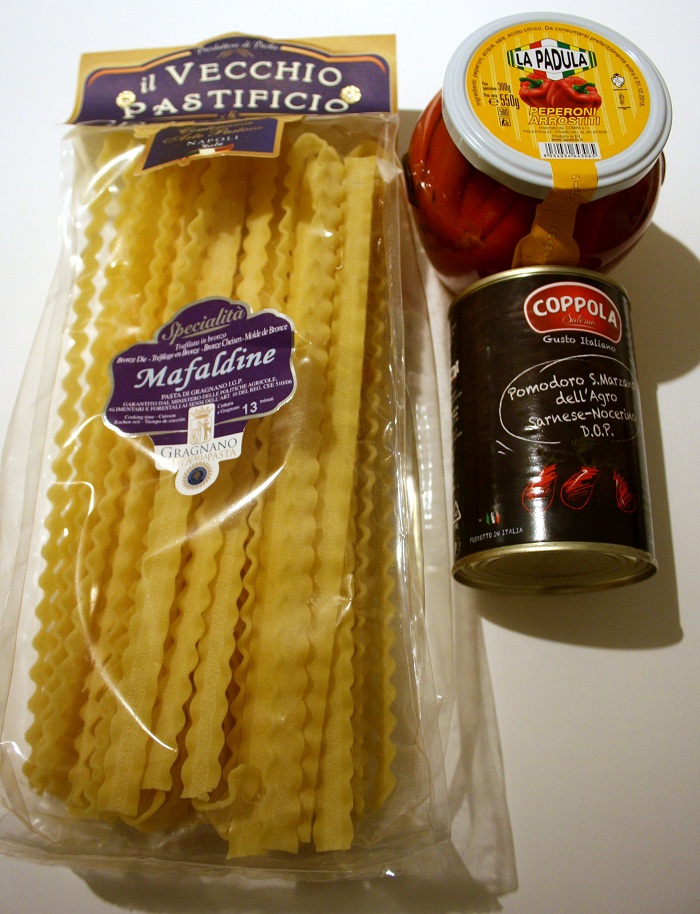 I slow-cooked the tomatoes and added finely-sliced roasted red peppers and stirred in a tablespoon of mascarpone.  The sauce was then mixed with the luxurious long, wavy strands of pasta and served with torn buffalo mozzarella.
I was really wowed by the superior egg pasta and the clean, sweet taste of the San Marzano tomatoes – no wonder cooks rave about them.  The mascarpone was so creamy and silky that only one tablespoon was needed to round off the pasta sauce.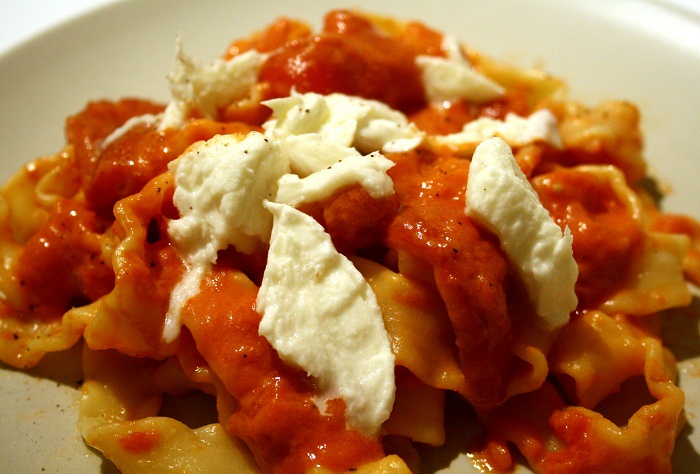 Dinner was washed down with typically Italian San Pellegrino Aranciata Sweet Red Orange, San Pellegrino Limonata and a lovely, refreshing Santal Peach Juice.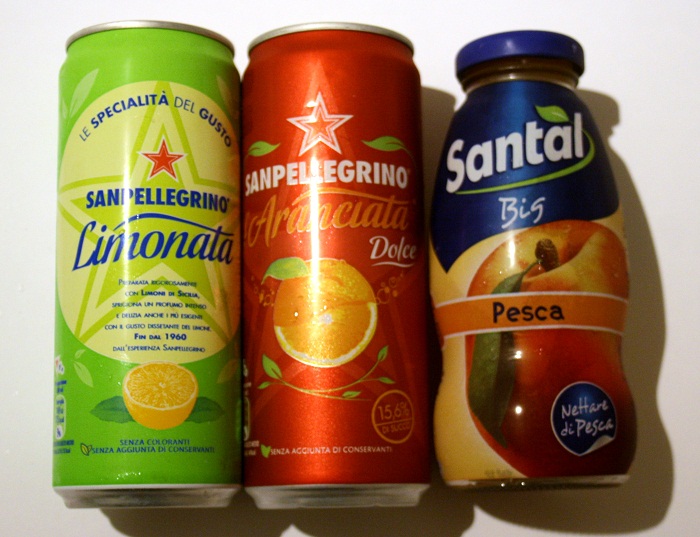 With the rest of the mascarpone, I made a Raspberry and Rose Tiramisu, served in individual glasses.  I layered the light mascarpone and whipped egg white mixture (no double cream needed) with trifle sponges soaked in macerated raspberries and rose syrup, fresh rasberries and white chocolate shavings to finish.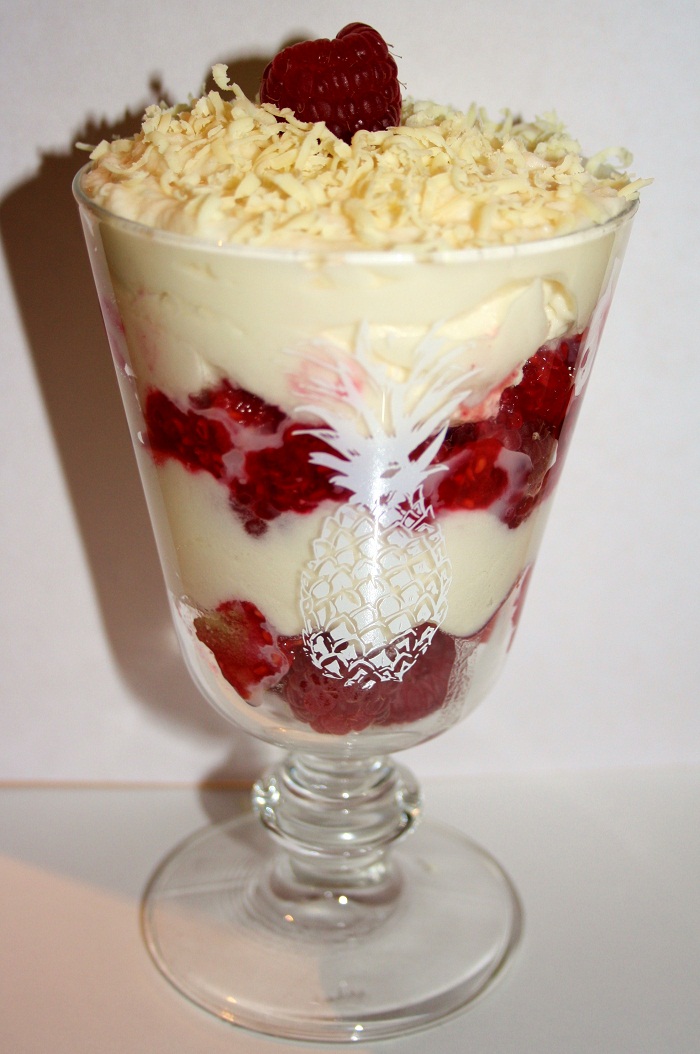 The next day, I made Fresh Gnocchi with Sapori d'Italia Fresh Pesto di Basilico, and lightly crisped Norcia Ham and torn Buffalo Mozzarella di Campania, finished with a few dots of Modena balsamic vinegar glaze.
This dish was ridiculously quick to make and a real joy to eat.  I've always found gnocchi a little too rich or stodgy, but this one kept its texture well and wasn't overly buttery.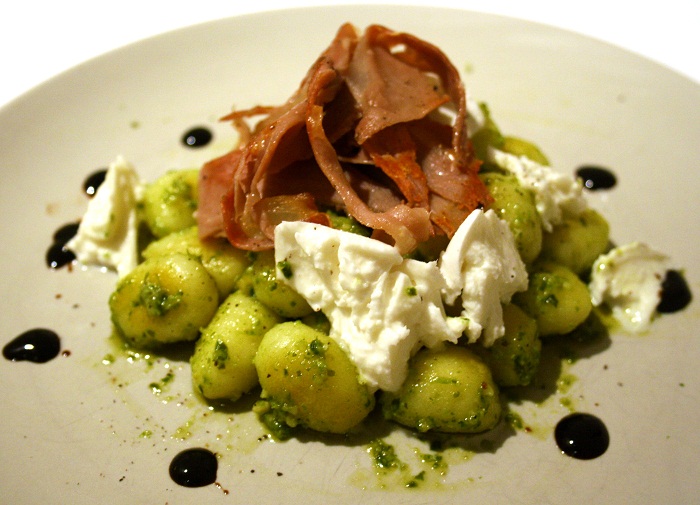 The rustic pesto was roughly cut with plenty of garlic and was the perfect accompaniment to the gnocchi.  We used our antipasti ingredients to make crostini topped with pesto, roasted pepper, mozzarella and a drizzle of olive oil.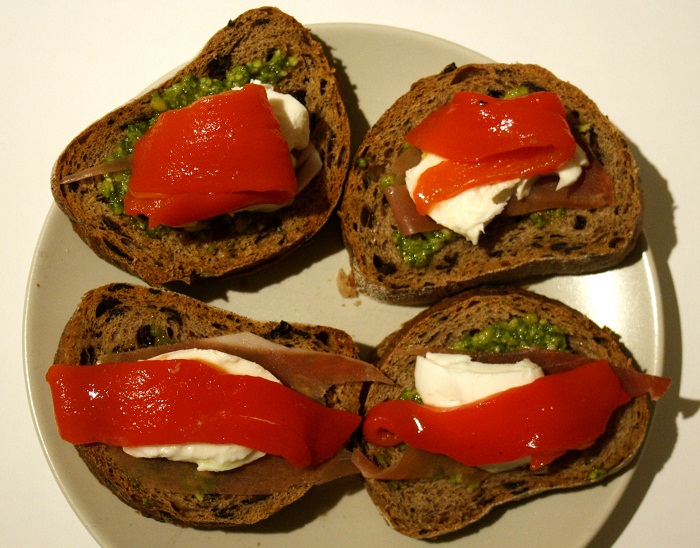 For dessert, we enjoyed a couple of Baci Perugina chocolates made with velvety dark chocolate, gianduja with chopped hazelnut and a whole hazelnut.  Each Baci chocolate (meaning 'kisses') includes a love letter – so sweet.
More 'kisses' were to follow with some delicious Piedmontese Bistefani Baci di Dama Biscuits made with ground hazelnuts and filled with dark chocolate.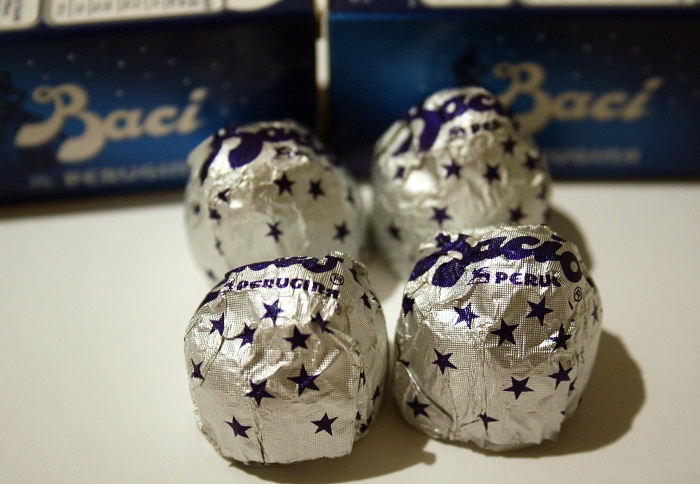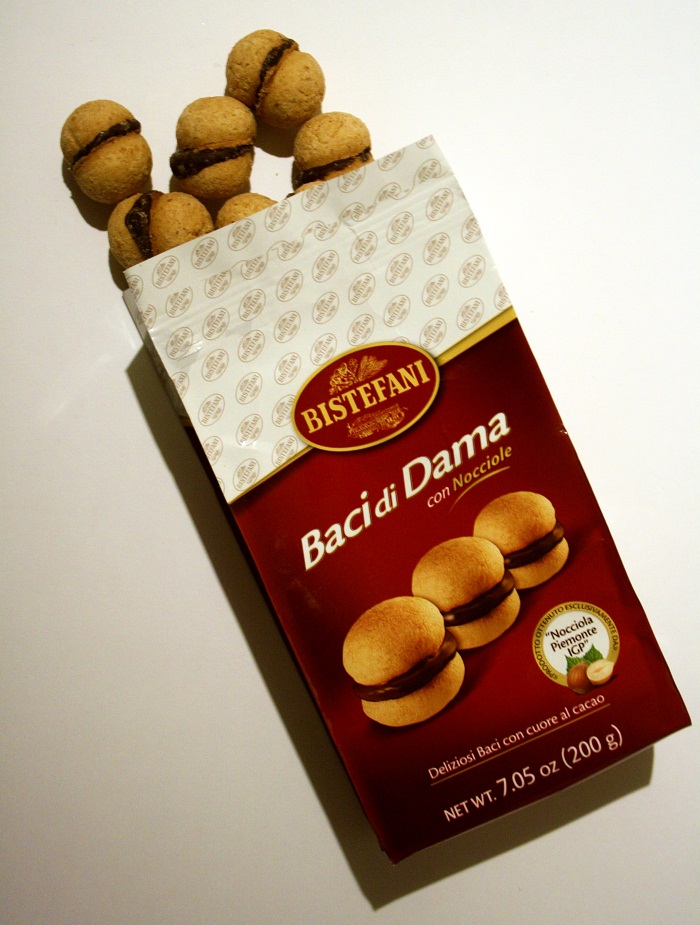 With our order, we received a free gift of Casareccia Taralli – savoury bagel-like crackers that go particularly well with houmous.  I also received a small carton of Parmalat Bechamel Sauce, which I plan to use for a mini lasagne or an Italian-style Croque Monsieur.
Nife is Life is perfect for cooking up a little bit of la dolce vita in your kitchen.  The regional Italian fresh produce is just so tasty and worth spending a little extra on.  I look forward to placing another order when I feel like a foodie treat or when entertaining guests.
All photos by Chérie City
Chérie City received a complimentary delivery from Nife in Life