One of my favourite things about a short break in Paris is having the time to sit in a cafe and watch the world go by.  Of course there is no shortage of cafes to refuel in Paris, whether you're after a traditional espresso at the counter of a tabac, a chic café crème on the terrace at Café de Flore or a chai latte and vegan cake at a hip place near the Canal St-Martin.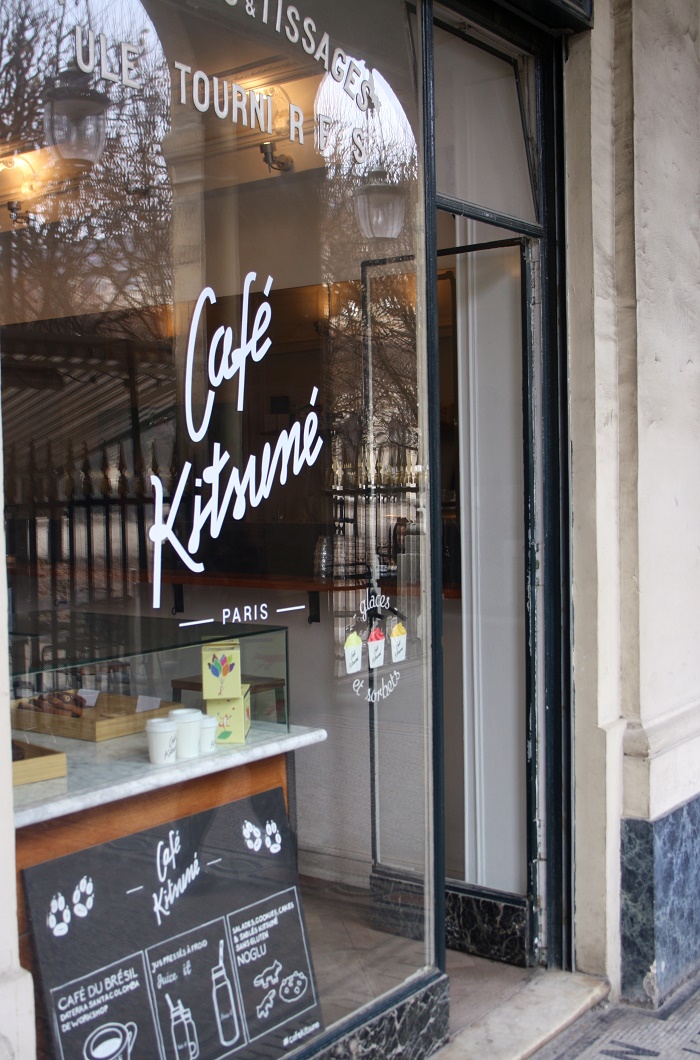 Café Kitsuné Paris at Palais Royal is rather special and a joyful blend of all of the above.  Best of all, it was right on our doorstep when we stayed at the beautiful Grand Hotel du Palais Royal for two nights.
Created by Gildas Loaëc and Masaya Kuroki in 2002, Maison Kitsuné is a music, fashion and lifestyle brand that's always ahead of the rest.  I became a fan of Kitsuné soon after its launch from seeing the label's bands and DJs play at their gigs and club nights.  I also can't resist the modern-classic, well-cut clothes – one day that luxurious lambswool fox sweater will be mine.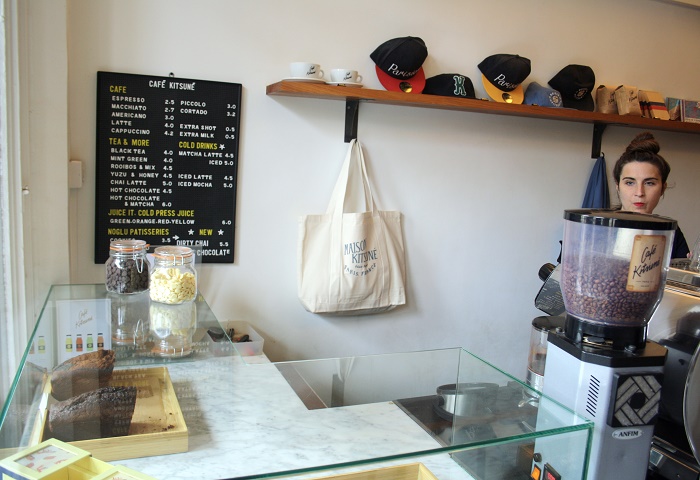 So, I was pleased to find that Café Kitsuné lived up to expectations and is the perfect place to sip a matcha latte in the heart of Paris.  It's a tiny cafe in the Galerie de Montpensier with simply a mirrored counter to stand and drink.  However, there are plenty of tables outside where you can watch the ebb and flow of the Palais Royal gardens.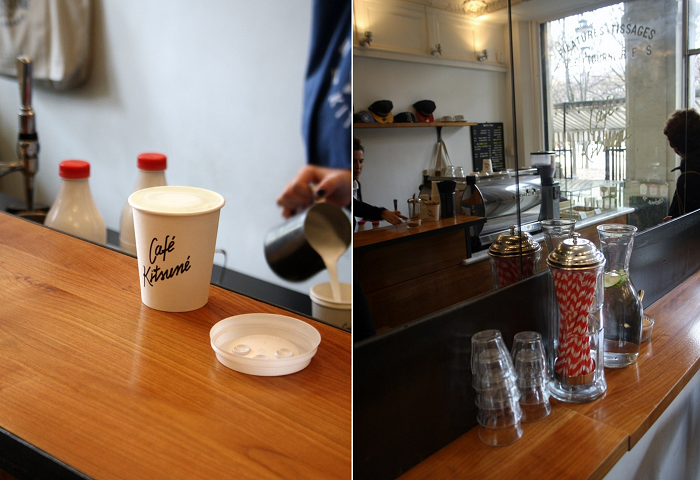 We ordered a chai latte and an almond milk matcha latte and browsed the Maison Kitsuné products while waiting at the bar.  The extensive drinks menu also includes coffee using Daterra Santa Colomba beans from the Minas Gerais region of Brazil (roasted in London), artisan teas and cold-pressed juices from Parisian favourite Bob's Juice Bar.  For something to munch on, there are slices of cake, cookies and cute foxy shortbread from nearby organic, gluten-free bakery Noglu.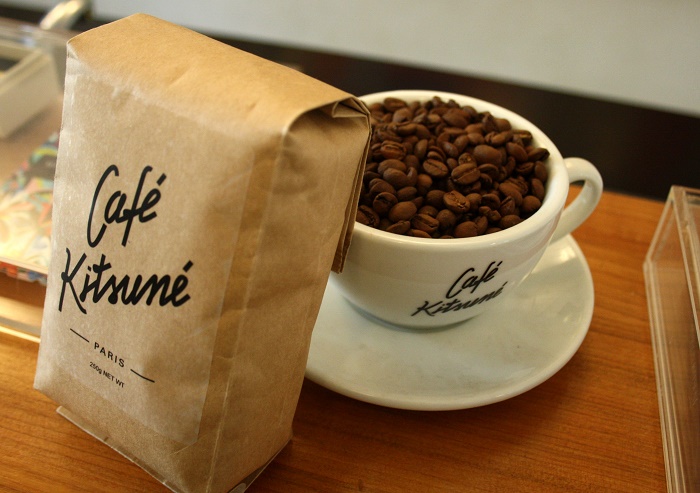 My almond milk matcha latte was so dreamy and delicate (the trick is not to burn the matcha with boiling water) and Steven's chai latte was punchy and aromatic, made with proper spices rather than syrup.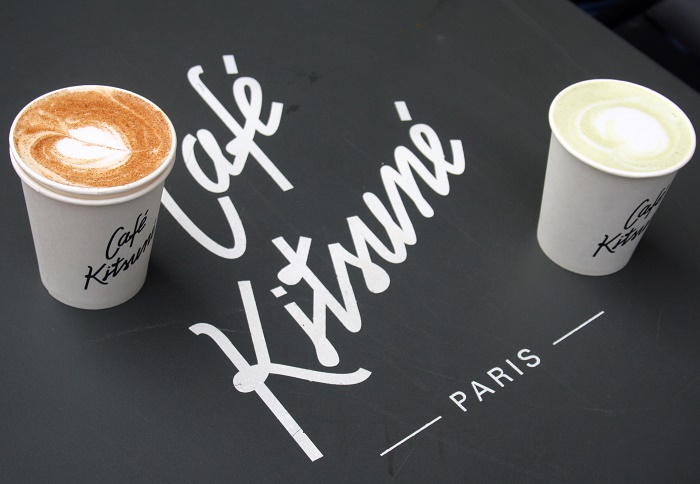 There is a a larger, colourful Café Kitsuné at Filles du Calvaire which I'm planning to visit on my next trip, but the Palais Royal cafe is a must for its picturesque, inspiring location.  What better way to spend an hour or so in Paris?
Photos by Chérie City