Facials are one of my favourite beauty indulgences, but I rarely find the time or discipline for regular appointments.  With my New York wedding just one month away, I wanted to get my skin in order and followed the advice of a friend who had weekly 20-minute facials in the run up to her wedding.
To kick-start my skin programme and make up for lost time, I booked a Murad Blemish Control Facial (6o mins) at House of Fraser Beauty Rooms on Oxford Street through Treatwell.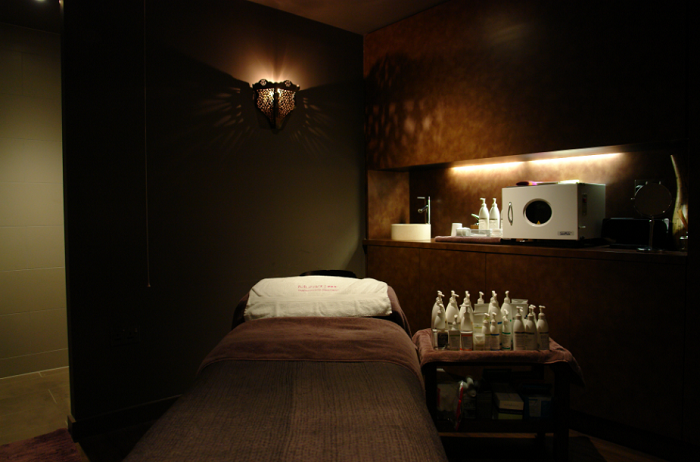 At the age of 31, I have hardly any wrinkles or fine lines but struggle with break-outs and pigmentation in some areas, so I was after a targeted, clinical facial that would show significant results.
The House of Fraser Beauty Rooms on the lower ground floor are a bit of a hidden gem, featuring two leading skincare brands – Murad on one side and Décleor on the other.  They're also dangerously close to the very tempting and shiny shoe department – you've been warned.
As I was visiting on a quiet Tuesday mid-morning (Treatwell often offers special off-peak discounts), I was pleasantly surprised to have such an experienced, senior practitioner as Natasha De Almeida, Dr Murad Skin Specialist and Treatment Manager.  Natasha has been performing Murad facials for a number of years and was previously a beauty therapist at The Lanesborough.
If you're not familiar with Murad, it's an American skincare brand founded by Dr Howard Murad, whose Inclusive Health philosophy promotes a dermatological and also nutritional approach to skincare.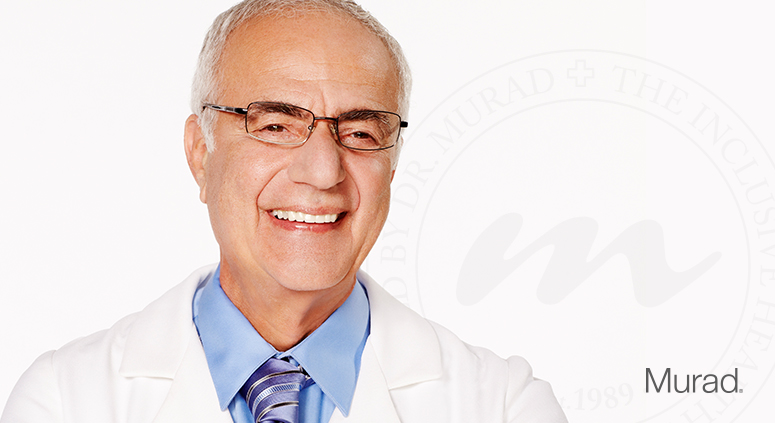 I answered questions about my skincare routine, skin concerns and desired results before quickly getting started.  Natasha customised my Blemish Control Facial with elements of the Aha Rapid Exfoliator Anti-Ageing Facial to help treat the areas of pigmentation and revitalise my skin.
My facial started with a deep cleanse, tone and massage while the steam kept my pores open.  Next was a glycolic peel, which felt intensely cool and tingly but not at all painful.  Natasha asked how strong it felt on a scale of one to ten and swiftly distracted me with a heavenly head massage before I could consider the leap from five to seven as the acid began to develop.  This may sound alarming if you've never had a glycolic peel before, but I knew I was in safe hands and my skin could handle it (if you're unsure, let your therapist know).
With my skin feeling all icy and fresh, it was time for the flashlight interrogation and plenty of extraction.  I can't help feeling a touch of guilt inflicting spot goop on my therapist, but it proved a very worthwhile step as Natasha managed to clear a stubborn cluster of hormonal blocked pores around my jawline and other congested areas around my t-zone.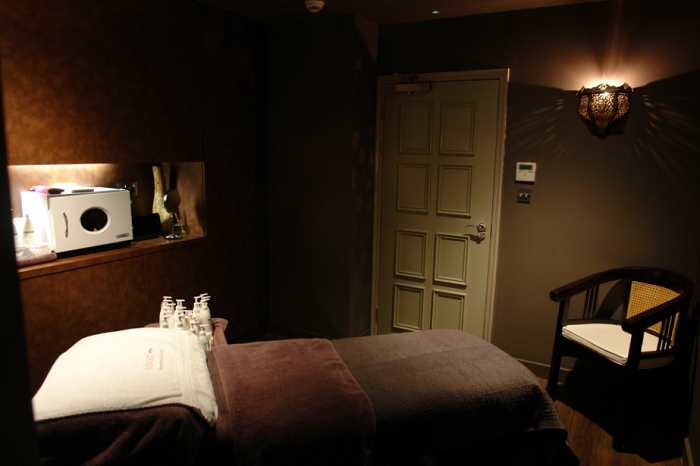 After all that hard work, a soothing mask was applied and I enjoyed a glorious massage on my arms, hands, neck, shoulders and décolletage.  My face was then finished with eye cream, toner, serum and a light moisturiser and I was ready to go.
There were so many different steps and products used that the facial felt like a real journey and professional experience.  My skin was instantly calmer and refreshed and the results lasted for days.  Even a week later, the tone, surface texture and oil levels are much more balanced.
Natasha prescribed a Dr Murad skincare programme for me – a mix of the Blemish Control range with a few key Anti-Ageing Blemish Control products (this is particularly helpful for those with adult acne or blemishes).  I've just started using the Time Release Blemish Cleanser and Anti-Ageing Moisturiser Broad Spectrum SPF 30 and am excited to see the results, given how effective the facial was.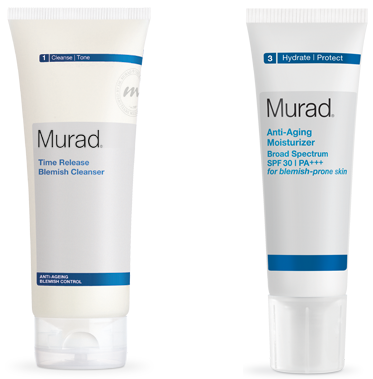 I highly recommend making an appointment with Natasha for a Murad facial – there are so many different ones to choose from and they can also be tailored to your requirements.  It was without a doubt one of the best facials I've ever had and I'm looking forward to booking my next appointment.
For more information and booking, visit: www.murad.co.uk and www.treatwell.co.uk