Fragrance is one of my favourite indulgences, so what better way to spend an evening that discussing scents with some of the industry's most esteemed leaders?
Last week, I attended Handpicked Media's debut Scent School in partnership with The Perfume Society and PR gurus Kenneth Green Associates, held at the shiny Condé Nast College in Soho.  For this very special event, we were treated to an audience with Camille Goutal and Isabelle Doyen – the brains and noses behind quintessentially Parisian perfume maison, Annick Goutal.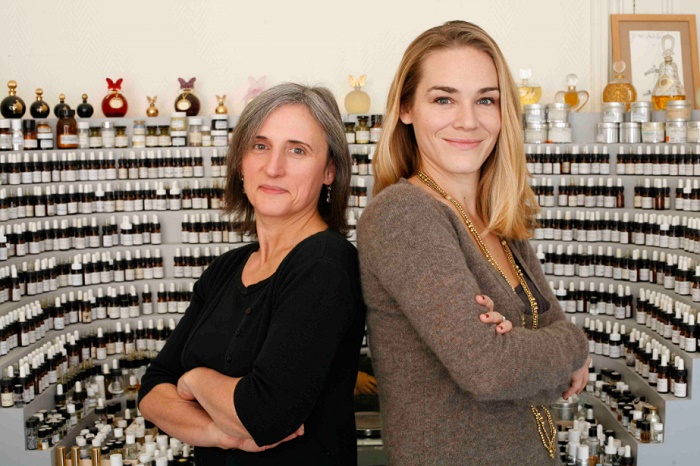 Handpicked Media's Krista Madden kicked off the evening, as we finished refueling on Zeo and Propercorn (the new smooth almond and peanut butter flavour is so addictive), and introduced Jo Fairley, co-founder of The Perfume Society.
Jo has had a dream career – magazine editor, co-founder of ethical chocolate company Green & Black's and Judges Bakery, as well as brand consultant and inspirational public speaker.  In person, she is warm, down-to-earth and speaks about perfume in a refreshingly accessible way.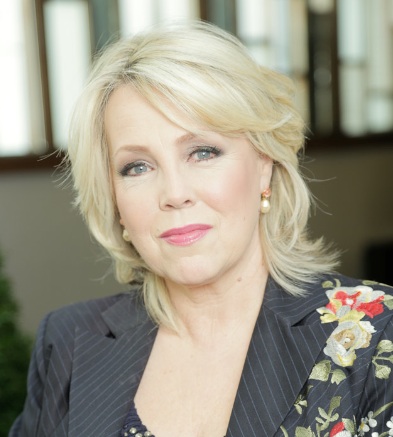 The Perfume Society is an online fragrance appreciation community that hosts workshops and events for members and offers Discovery Boxes and the Jasmine Award-winning e-magazine, The Scented Letter.  Jo led us in a special 'How to Improve you Sense of Smell' workshop that is available complimentary to members up and down the country.
Fragrance blotters were handed out and we were encouraged to write down our thoughts and feelings about the scents, rather than trying to detect the notes.  What was most interesting about this fun group activity was the diverse spectrum of emotions and memories incited through the fragrances – it's true that we all experience aromas differently.  I was particularly drawn to the luxurious Cartier La Panthère, which transported me to nighttime in Paris, partying with Yves Saint Laurent and Pat Cleveland on the Left Bank.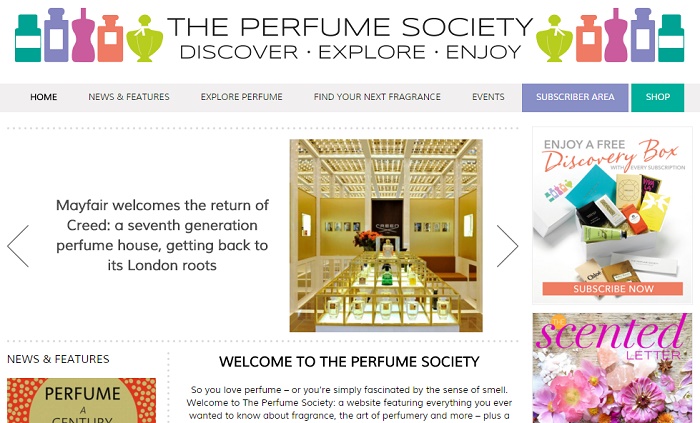 Having trained our noses with the workshop, we were prepped to listen to Camille Goutal and Isabelle Doyen in conversation with Nicola de Burlet, head of press at Kenneth Green Associates.
Camille shared anecdotes about her late mother Annick Goutal, who was a pianist, top model and antique shop owner before falling in love with fragrance on a trip to Grasse and founding the perfume house on rue de Bellechasse in 1980, at the age of 30.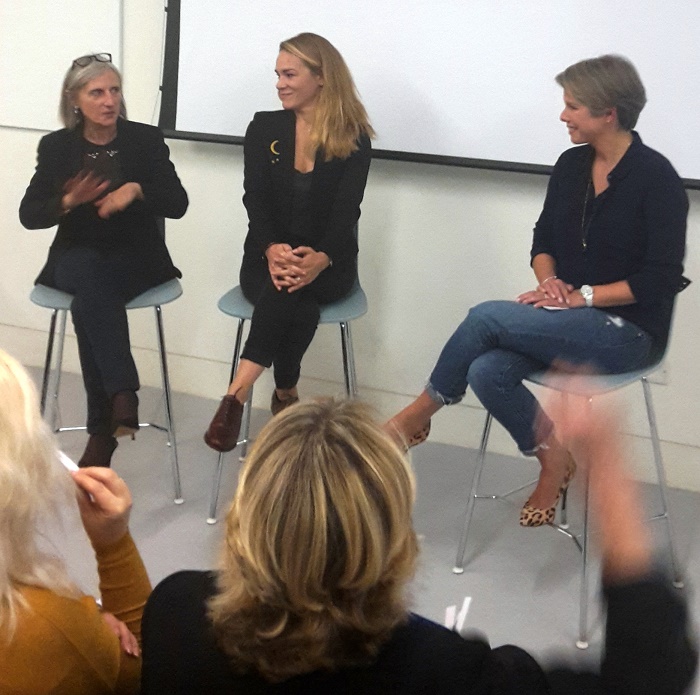 Annick's philosophy was to create emotions through fragrance like a puzzle and her perfumes have become timeless classics.  The curvy, elegant bottles adorned with touches of gold are staples of every well-heeled Parsisienne's boudoir.  Annick's disinterest in fleeting trends and big marketing campaigns has kept the brand forever relevant and something of a luxury insider's secret (outside of Paris, as least).
We explored a few signature Annick Goutal scents, beginning with the much-loved Petite Chérie, created as a gift to Camille.  It's a gourmand fragrance bursting with luscious, juicy pear and reminds me of childhood innocence and happy times.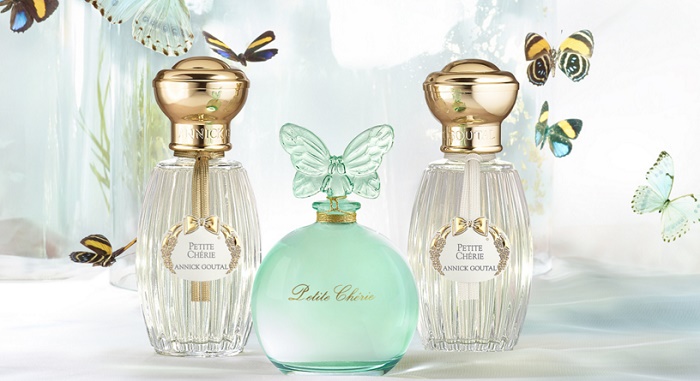 Next up was Eau du Sud, a chypre inspired by Annick's birthplace Aix-en-Provence, where she grew up among the intoxicating aromas of her father's chocolate shop.  We then travelled to Italy with Ninfeo Mio, a sun-kissed yet earthy blend of fresh figs and quince, inspired by Camille and Isabelle's trip to the Ninfeo Gardens.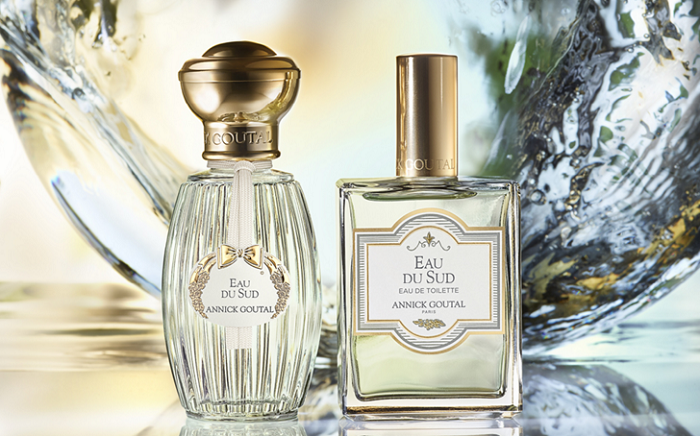 We finished with an invigorating Middle East-inspired fragrance – 1001 Ouds from Les Absolus d'Annick Goutal.  Camille has strong opinions when it comes to ouds, explaining only a few of these woody, aromatic fragrances on the luxury market bear resemblance to the natural oud that she is familiar with as a perfumer.
1001 Ouds is a unique, authentic take on the classic oud scent – it's deeply spicy and has prominent equestrian leather notes that reference Camille's love of horseriding.  Most interestingly, it resists the temptation of being too sweet, but develops a soft warmness that makes you dream of the mystical Arabian Nights tales and wandering through spice markets.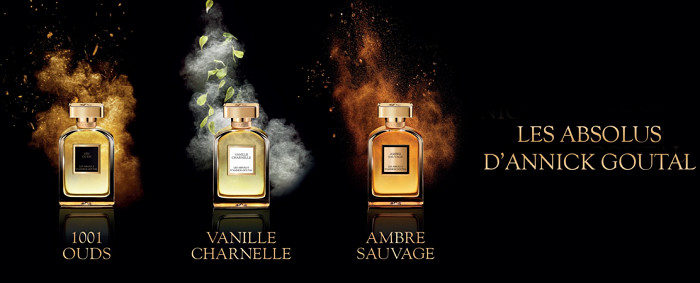 The inspiring evening ended with a few helpful words from Nicola on the relationship between beauty bloggers and PRs – how to form lasting connections, impress their brands with your writing and manage expectations on both sides.
A thought echoed by all of the experts was that it's easy to overthink writing about fragrance.  Any old website can list the fragrance notes and state whether it's in the illusive chypre or fougère family, but articulating your unique emotional connection to the scent is golden.  As Camille explained, 'no one buys a fragrance based on the notes, it's all about how it makes them feel'.
In our goody bag, we were generously given a year's subscription to The Perfume Society, as well as their latest Discovery Box packed full of new and classic fragrances, instructive postcards, blotters and a stylish notebook for recording our fragrant thoughts.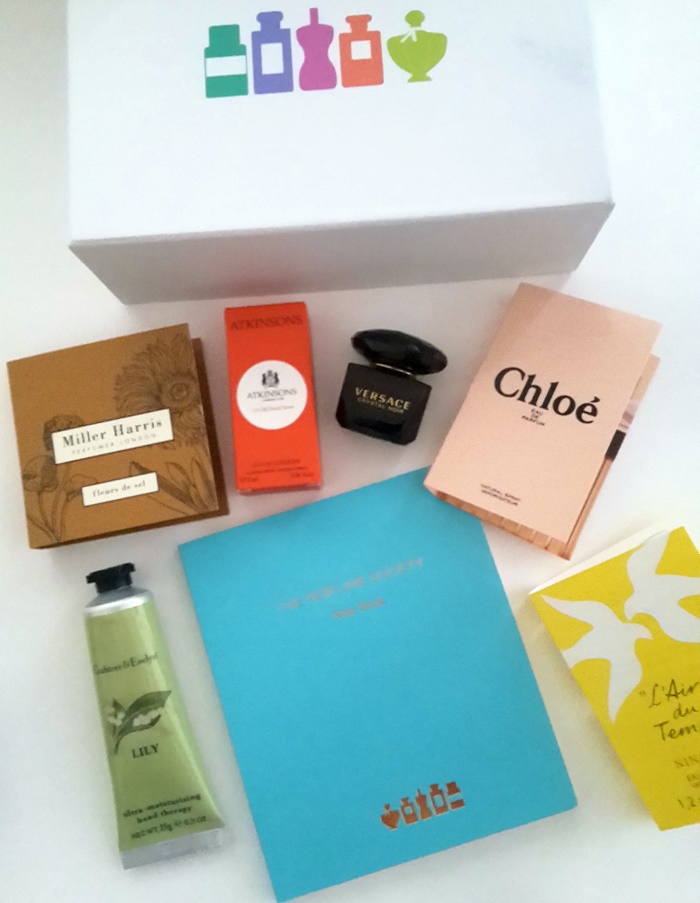 Also included was a stunning Annick Goutal gold purse fragrance – mine is the divine L'Ile au Thé.  It's a clean, fresh, calming scent that immediately made me think of springtime and my travels in China and Hong Kong.  In fact, the citrus fragrance was created following Camille and Isabelle's trip to the Korean paradise island of Jeju.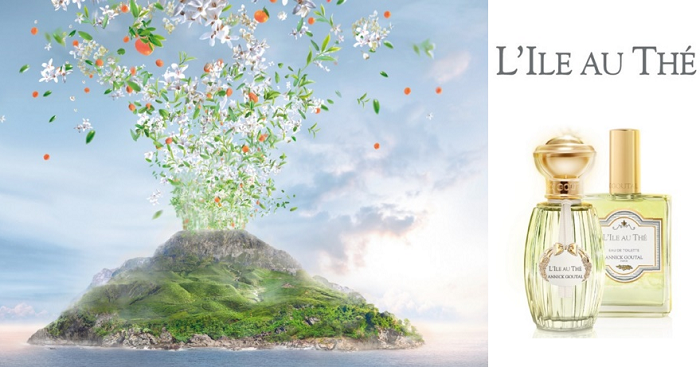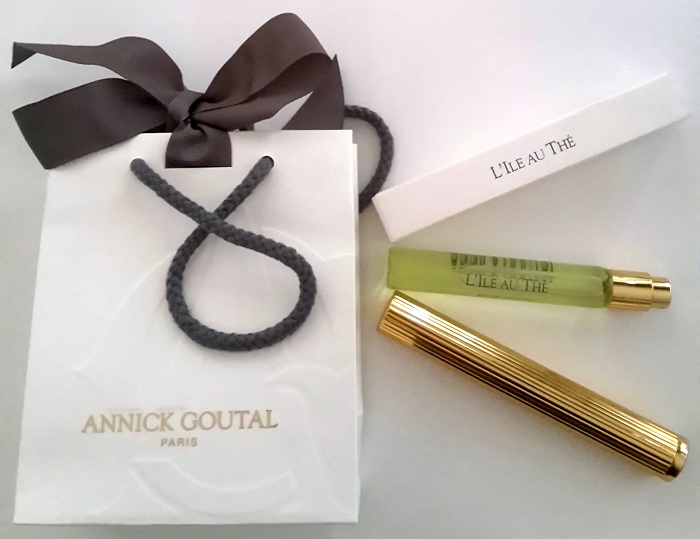 The fragrance paints an idyllic fragrant landscape of mandarin tree orchards, tea plantations and beautiful osmanthus in bloom – a real treat for lovers of Asian tea ceremonies and delicate, almost celestial scents.  I can't wait to take this fragrant to Paris next week and will definitely be paying at visit to the Annick Goutal boutique.
For more information, visit: www.perfumesociety.org and www.annickgoutal.com
Photos by Annick Goutal, The Perfume Society & Chérie City