Last week, I escaped the madness of the tube strike in the relaxing surroundings of ESHK Clerkenwell.
ESHK Hair was established in 2005 with salons in Shoreditch and Barbican and the new Clerkenwell salon has been open for just three months.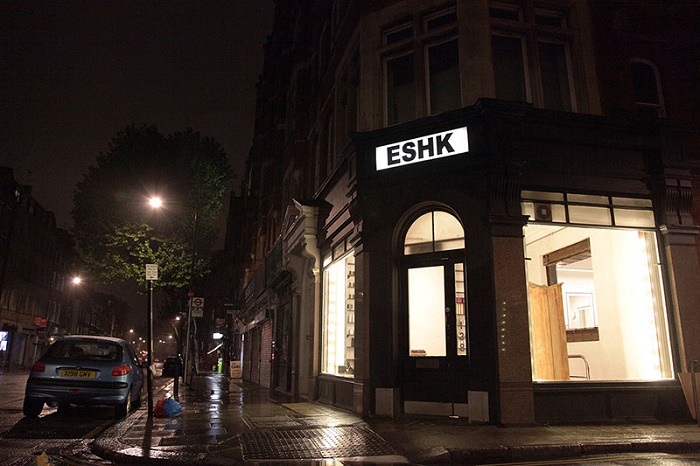 I usually like to be organised with my hair appointments, but realised I'd been paying too much attention to my colour (more precisely, camouflaging those pesky grey hairs) and had neglected the ends.  Perhaps it's psychological, but I felt compelled to give my hair and spirit a lift – in fact, it was playing on my mind for days.
So, I hit Wahanda to browse London hair salons and decided on ESHK Clerkenwell for a Cut and Blow-Dry (£31.50) as it's reasonably close to me and I'd read good things about the salon – ESHK won Time Out's 'Best Hairdressers in London' award three times in a row.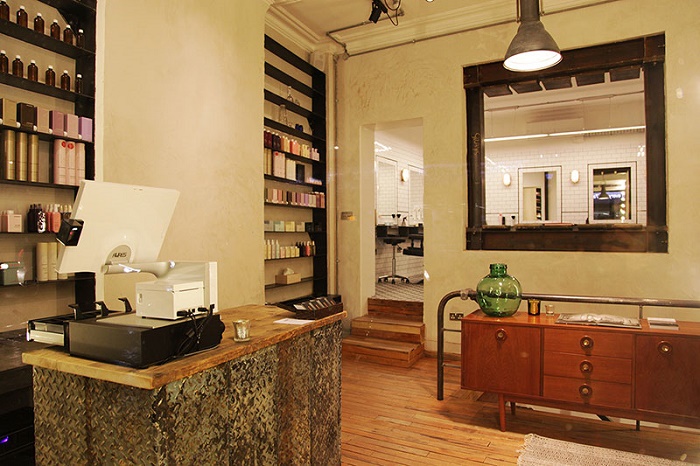 You can't miss ESHK with its sleek black exterior and bold sign on the corner of Grays Inn Road.  It's a beautifully-designed boutique salon with an urban retro feel and nice touches such as Cire Trvdon candles and vintage furniture.
I was around 20 minutes early after allowing extra time for tube strike traffic and was immediately seated in the cool, bright ground floor cutting room.  I refueled with a cup of tea served with Italian biscuits and was soon greeted by my lovely stylist Gianluca.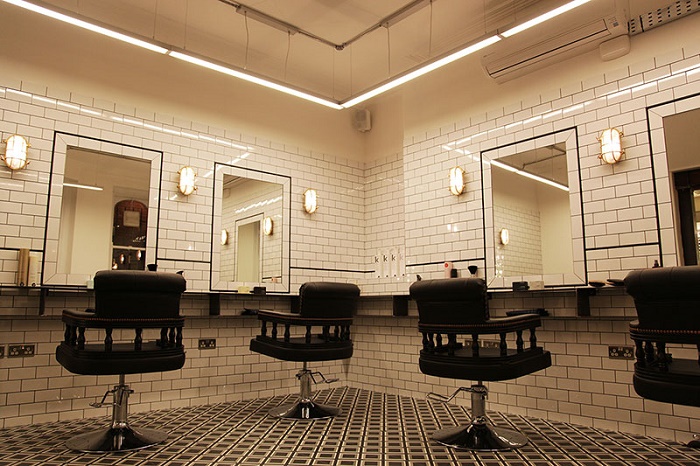 After a quick consultation, I was taken downstairs to the wash basins and Gianluca prescribed a combination of two different Kevin Murphy shampoos for fine and colour-treated hair and a conditioner thick, curly hair that also works well on fine hair like mine.
Vanessa washed my hair and gave me a delightful scalp massage, which is always my favourite part of the salon experience.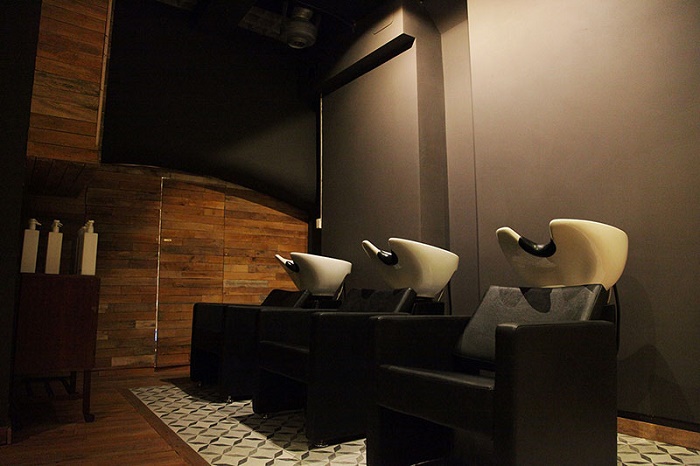 Gianluca refreshed the lengths and cut long layers back into my hair.  We chatted about Italy and had a laugh about how out of shape my hair had become, in the safe knowledge that I'd be leaving with a much better 'do.
My hair was then blow-dried straight and dry cut to complete the shape.  To finish, the lengths were straightened to combat frizz, curled on the ends and combed through for a soft, wavy look.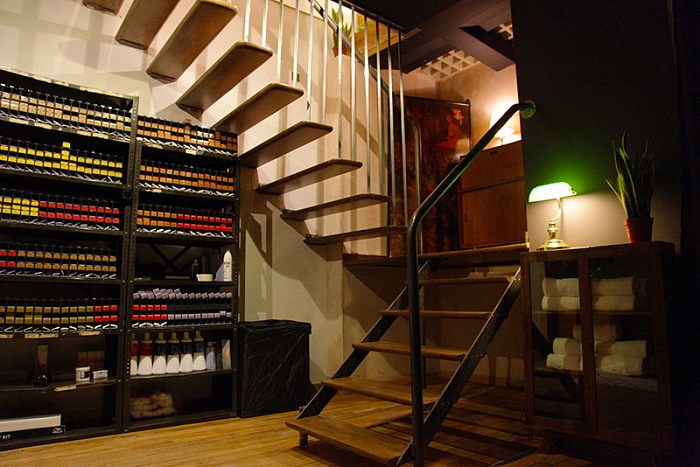 I was thrilled with my new bouncy, lighter style and the blow-dry that looked fresh and glam (I can't be bouffant styles that make me look older than my years).  Before leaving, I asked Gianluca's advice on how to improve my current hair colour and I'll definitely be going back for colour soon.
I was really impressed with ESHK and loved its friendly, neighbourhood boutique salon vibe.  It's also very affordable for central London (there's the option for a free rough dry with colour services), so you can easily make it your regular 'go to' salon.
For more information and booking, visit: www.eshk-hair.com
All photos by ESHK