London is at its prettiest in the spring, when the trees are adorned with tumbling, soft pink cherry blossom (known as Sakura in Japan).  Of course, you can find it in abundance in Kew Gardens, Regent's Park or lining the streets of Notting Hill, but why not experience it over cocktails and bites?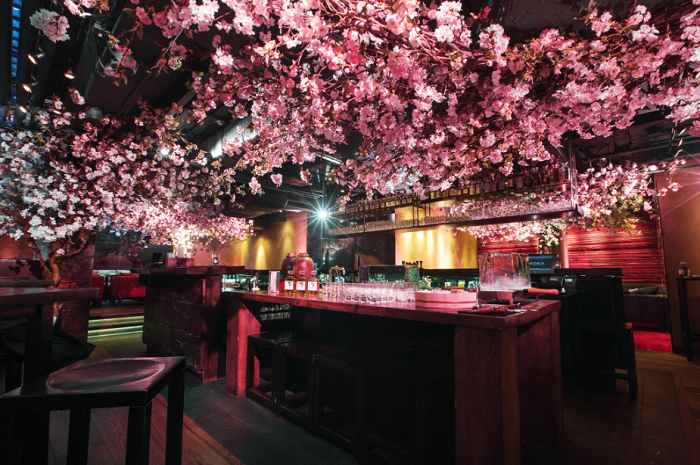 Suntory Japanese Whisky brings the Sakura season to London at the Shochu Lounge, the subterranean cocktail bar with manga-style murals by artist Jamie Hewlett (Tank Girl and Gorillaz) at ROKA Charlotte Street.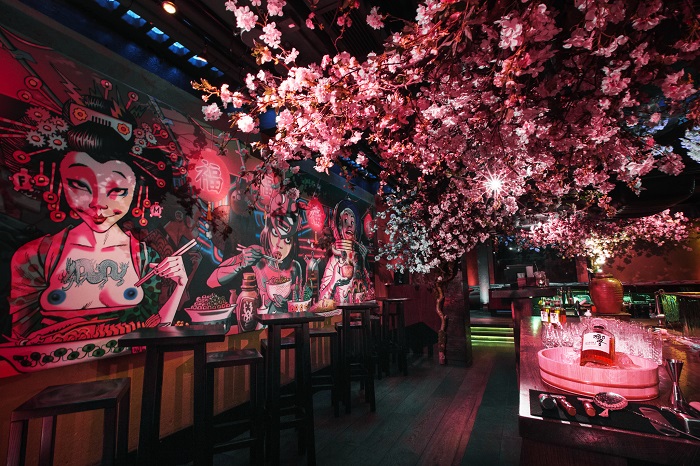 Guests can engage in Hanami – observing the transient beauty of flowers – under a stunning cherry blossom installation by floral designer Veevers Carter and sip on Sakura-inspired cocktails:
Match a Rack – an elegant fusion of matcha-infused Arrack and Hibiki Japanese Harmony, umami spirit and mango cordial, served straight up in a nick-and-nora martini glass.
Suntory Blossom – a short concoction of Hibiki Japanese Harmony, ume sake, blood orange and Sakura tincture. Served in a rock glass with carved ice, garnished with a dry blood orange wheel and Sakura blossom.
Happo Harmony – a sweet and spicy, refreshing amalgamation of oriental flavours, combining Hibiki Japanese Harmony, rhubarb and ginger syrup, soda water and sprayed lemon flower essence. Served in a highball glass with carved ice, garnished with a rhubarb twist.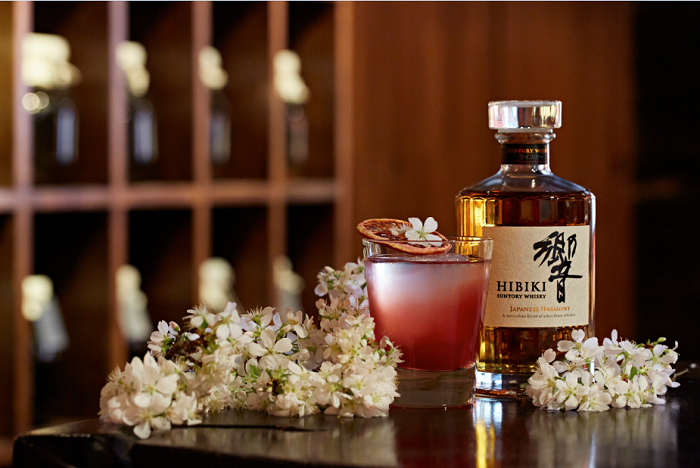 The Match a Rack cocktail is paired with a small plate of Hokkaido snow crab with tapioca crisp and nori, created for the occasion by Hamish Brown, ROKA Group Executive Chef.  However, just one taste will leave you wanting more, so I recommend ordering some grazing plates to accompany your drinks.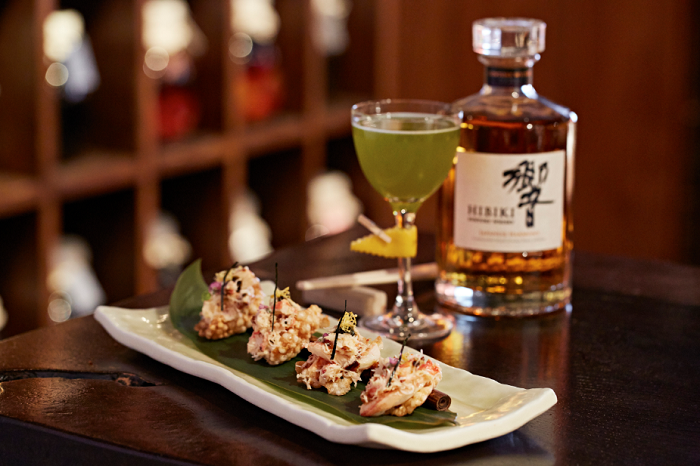 At the buzzing launch party, the cherry blossom was electrified with pink lighting, free-flowing whisky and a seductive house and disco set by Portuguese DJ Rita Maia.  What could be better for a stylish (and highly Instagrammable) night out in London?
The Sakura Cocktails are priced at £10.90 and are available until 30th April at ROKA Charlotte Street and its three other locations – Aldwych, Canary Wharf and Mayfair.  For more information and booking, visit: www.rokarestaurant.com
Photos by Benjamin Eagle