Horsing Around by Isabel Dexter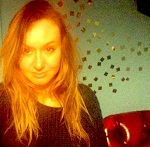 I have a confession to make. Despite sipping my first cocktail on a cruise ship with my grandparents at the tender age of 12 (it was a Grasshopper by the way and I chose it because I thought the green would make a nice contrast to my purple silk Topshop dress) I only really got into cocktails in the last year.
A combination of reasons conspired to make this the case; the fact that I have the alcohol tolerance of a small woodland creature, low funds and the misguided belief that if a drink didn't come in a pint glass it wasn't really a drink. Oh youthful naivety. Suffice to say, I am now eating (or rather drinking) my words.
So when the five-star hotel The Royal Horseguards invited me to review its new seasonal 'cocktail chapter' menu I obediently trotted along in heels and a trench coat. I've always felt that something about a hotel bar demands heels and a trench coat. Don Draper meets Audrey Hepburn, you get the vibe. I brought The Brunette because she has proper taste buds that recognise things like elderflower infused vodka and grounded sage leaf spices rather than Tracker bars and Pernod. She also appreciates elegance and has finally forgiven me for making us habitually meet in a pub with sticky carpets in New Cross that I love.
Greeted by an abundance of candles in the majestic lobby of the hotel we were led to the dark and seductive Equus Bar with the quintessential baby grand piano and lowly lit shelves of liquor.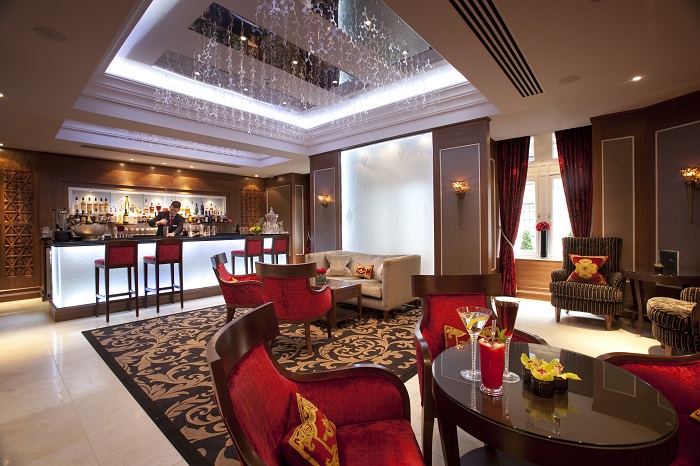 There's something about hotel bars that huskily whispers illicit sex and this was no different, although I'm sure the international business men and women talking deals and (in one case) the merits of various brands of carry-on luggage had no such thing in mind. Indeed the hotel has always had an air of mystery as the former headquarters for the British Secret Service and filming location for Bond films Octopussy and Skyfall.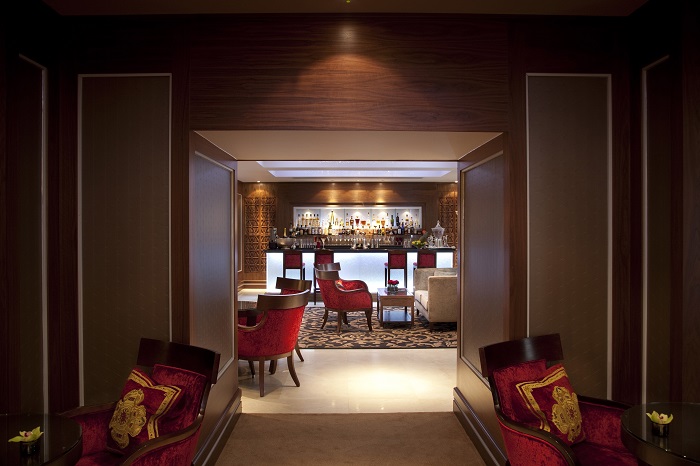 Anyway, there was plenty to keep us amused with the cocktails, priced at a very reasonable £7.95 for such a luxe London location. The Aperol Sorbet Spritz was possibly my dream date in cocktail form. An Aperol and prosecco mix with a delicious orange Cointreau sorbet in the middle of the glass, it was half-dessert, half-kiss.
The Brunette's fave was the Inverness, an intriguing combo of lime, kraken and plantation rum with fresh coconut water, ginger beer and orange bitters. I thought it was strong, she said it was actually mild but perfect. The ginger and coconut pairing gave it an LA twist. Probably best enjoyed by a pool with a David Hockney aesthetic but also, it has to be said, damn good in this moody, chic bar.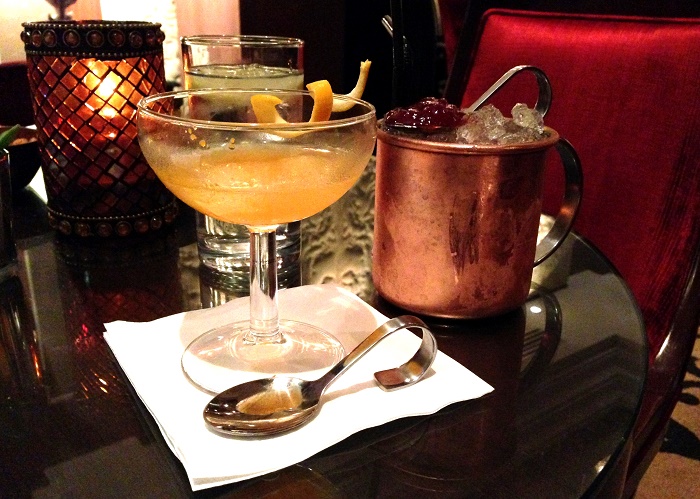 While The Brunette got her kicks from the elderflower infused vodka (told you) mixed with tequila, soda water and freshly muddled blackberries in the Berry Crush, I indulged my inner 10 year old (the one who didn't care about Topshop dresses or Grasshoppers) with the adult equivalent of eating the jam straight from the jar.
The Royal Horseguards Hotel's Gin & Jam is probably the most English cocktail you'll ever taste. Served in a large jam jar-style glass with a stripy straw, it's a fizzy, strawberry sensation. It's also very sweet, which is fine if like me you never outgrew the thrill of strawberry sherbet but if you like your drinks on the bitter side then try the Berry Crush instead.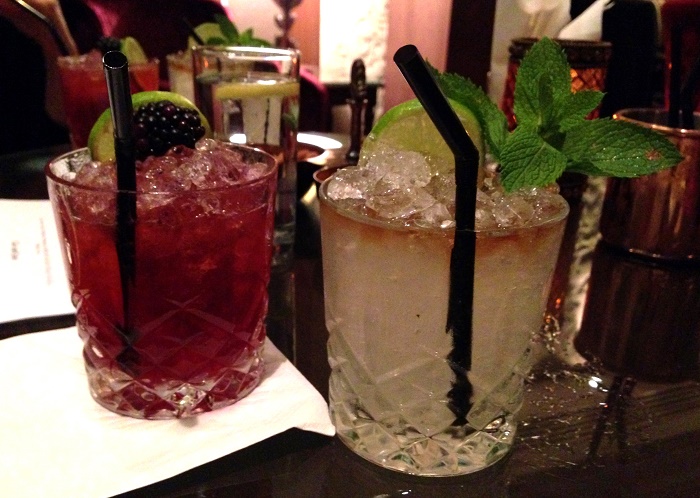 Now at this point in alcohol consumption I would probably have outdone the Dalai Lama with my love for the entire of humanity but I maintain that the staff at this hotel are some of the nicest in London. And that makes all the difference when you're craving a few hours of cocktail indulgence in a city where sometimes ordering a drink seems like an exercise in survival-of-the-fittest guerilla tactics. For an after-work hideaway or a pre-dinner drink, you heard it straight from the horse's mouth (sorry I couldn't resist).
Also, look out for the new Seven Deadly Sins cocktail collection available at Equus for the month of October.
Photos by Jessica Butler and The Royal Horseguards Hotel