A few weeks ago, I attended the opening of cool new art show Red Dog, Black Wolf. Will You Remember Your Name? – the second of three exhibitions in the summer programme at the London outpost of Yesim Turanli's Istanbul gallery, Pi Artworks.
Curated by Isabel Dexter, this striking exhibition features works by British artists Rae Hicks and Charles Sandford, as well as one site-specific collaborative piece – a red and grey chequered carpet.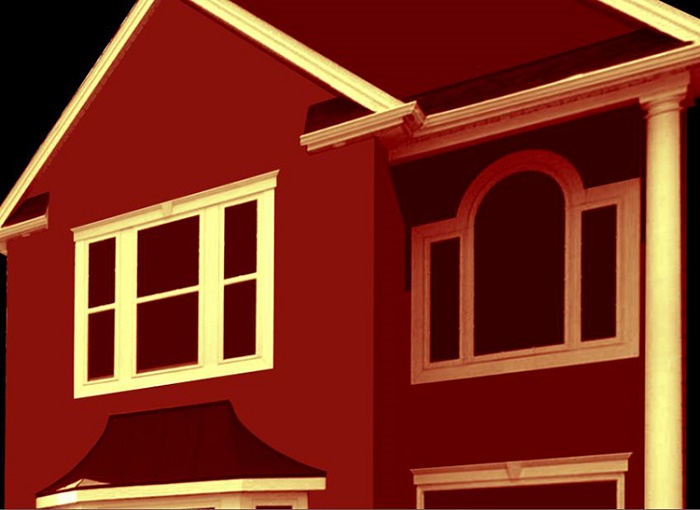 The show's intriguing name is inspired by the French phrase 'entre le chien et le loup', denoting a curious time during dusk when a dog cannot be distinguished from a wolf.  It's a moment of almost supernatural uncertainty and ambiguity, bringing an anxious state where not everything is as it seems.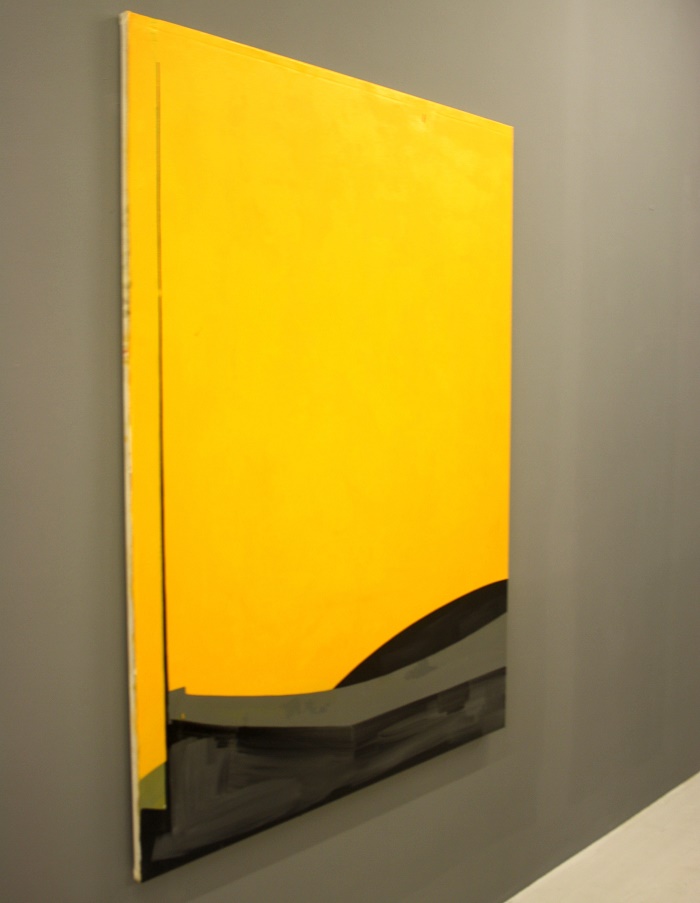 This concept unifies the exhibition, which includes a mix of painting, installation, sculpture and performance.  Rae Hicks' paintings, such as Double Glazing (2015) take a different look at everyday domestic objects that we often take for granted.
Through Hicks' art process, the objects – a gas cooker, TV and books – adopt a different function to what we expect of them.  They become two dimensional, purposely limited models of themselves.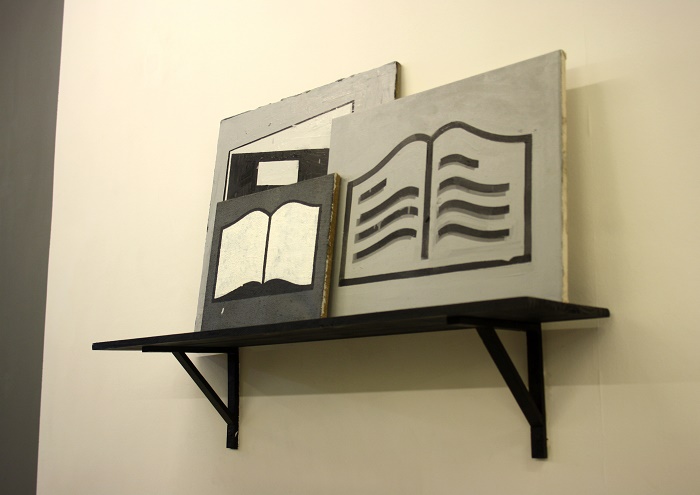 Charles Sandford explores the theme broadly with installations including a small single bed covered with a duvet print of an aristocratic huntsman and a theatrical red velvet curtain moving erratically to suggest sinister, clandestine fumbling.
At the private view, a hearse was also parked up outside.  The formally-dressed driver meticulously polished the shiny black car and anticipated his next fare.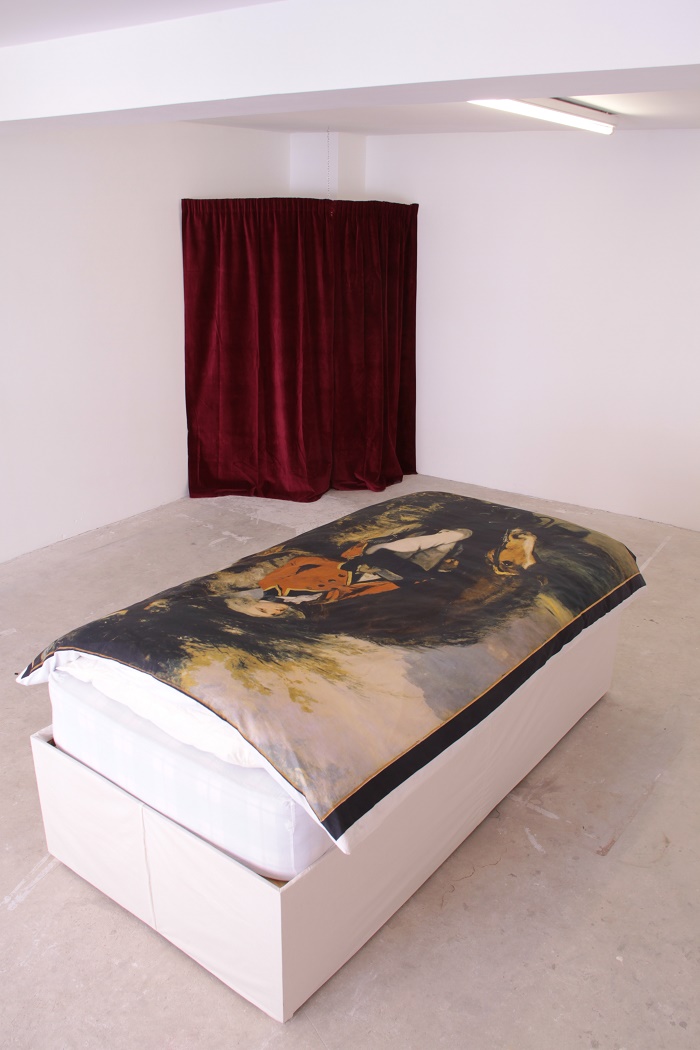 Red Dog, Black Wolf. Will You Remember Your Name? is a thought-provoking, highly conceptual exhibition that challenges how the viewer perceives objects and processes eerie, uncomfortable sensations.  I'm looking forward to seeing what these talented London-based artists come up with next.
The exhibition runs until 3rd September at Pi Artworks.  For more information, visit: www.piartworks.com
Photos by Pi Artworks and Chérie City