My first big trip of the summer season is to Aix-en-Provence via Eurostar in July, so I've been looking at street style in the South of France for inspiration.  It's the perfect excuse to update my summer wardrobe and add a little je ne sais quoi.
Summer fashion in Aix is chic and breezy with a touch of bobo cool since it's a popular university town.  To look the part in the South of France, I compiled a wish Lyst inspired by French brands and Riviera style.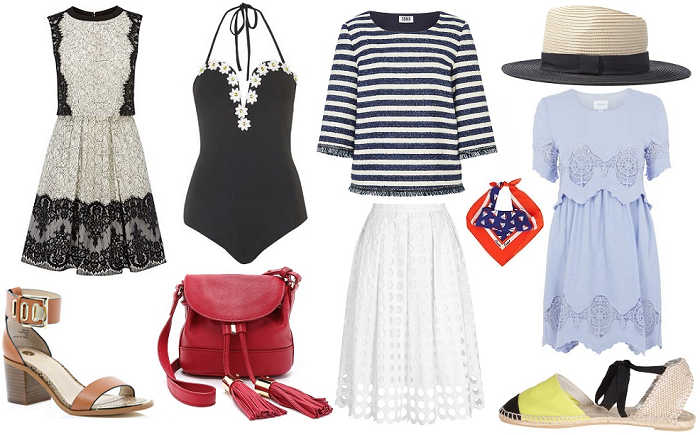 Lyst is a fantastic online shopping tool that I use to plan outfits, create bespoke wish Lysts and discover new brands.  It's particularly helpful before travelling so you can get organised and buy any last-minute pieces to enhance your capsule wardrobe without trawling around the shops in a panic.
If you're stuck for ideas on what to wear for a country wedding, a week of sun in Ibiza or skiing in Chamonix, Lyst regularly features edits by the likes of Moda Operandi, Mary Katrantzou and Rebecca Minkoff to get you inspired.
One of my favourite features is the handy email alert to notify you when an item in your Lyst has gone on sale.  It means never missing out on a must-have piece and scoring a good bargain.
Do you plan your outfits on Lyst?  What would you add to your wish Lyst for this summer?
Sponsored post