To mark National Breast Cancer Awareness Month, Estée Lauder has created a stunning new eye, cheek and lip palette.  Estée Lauder Pink Perfection Color Collection is a dreamy combination of shades that complement all complexions.
Everything is packed neatly inside a stylish hot pink textured case adorned with the signature breast cancer ribbon charm on the zip.  It's really luxurious and smart and can be reused once the palette is finished.
I love the eye colour quad, as it gets you from day to night – perfect for travelling.  Provocative Petal 3 is a lightly shimmered rose-mink base shade, while the two colours from the Ivory Power collection include a flattering champagne highlighter and a matte, smokey dark brown liner.  Untamed Teal 3 is the clever one that can transform your look – it's a bold silver metallic that can be used for a bit of subtle sparkle or high-octane glamour at night.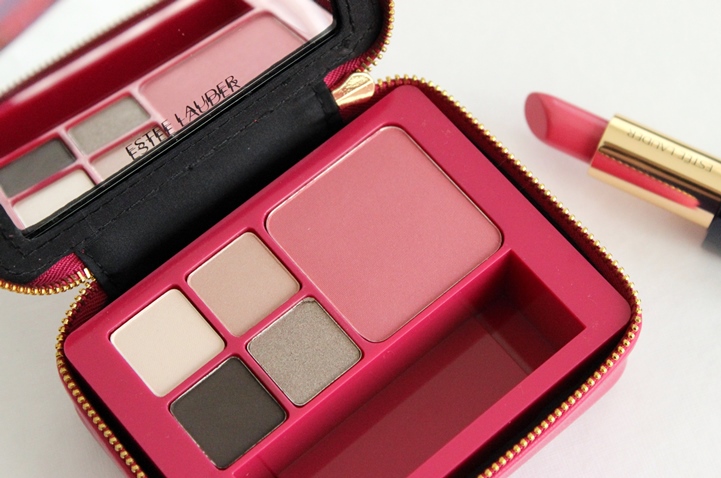 Pink Ingenue blusher gives a healthy rosy glow without too much shimmer and the Pure Color Envy Lipstick in Powerful is a creamy, glossy vivid pink.  It's a striking party shade but can be toned down for daytime wear with a more neutral lip gloss.
The Estée Lauder Pink Perfection Colour Collection is a lovely, uplifting palette and the gorgeous pink case makes it highly covetable.  It's definitely one that you should add to your collection – and for a good cause, too.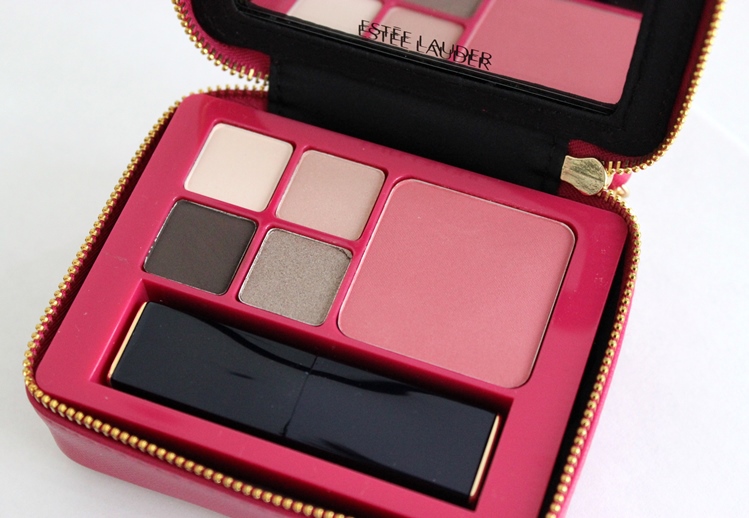 20% of the retail price is donated to the Breast Cancer Research Foundation® (BCRF) and it's available to buy in-store and online until June 2017.
Photos by Chérie City
*sample