Paris has no shortage of luxury design hotels, but Parister Hotel offers something quite different to the rest.  This new hotel in the hip 9th arrondissement may appear typically Parisian with its Haussmannian facade, but inside it has some striking architectural surprises.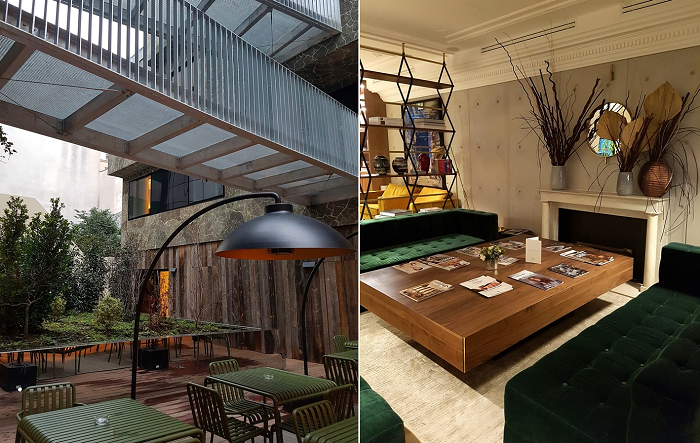 Opened just a few months ago by hotelier Nicolas Nonon, the 45-room Parister Hotel is a forward-thinking five star urban retreat with all the lifestyle amenities that travellers want for a comfortable city break.  In particular, what really takes the hotel to the next level is its focus on wellness, going far beyond your average hotel spa facilities with a dedicated high-tech fitness floor.
The building, designed by architectural firm Beckman N'Thépé, comprises two buildings – traditional and new – with a leafy courtyard showcasing its Brutalist splendor as a focal point.  As expected, concrete plays a prominent role in the hotel's look, which interior designer Céline Boullenger cleverly offsets with tactile velvets and touches of opulent brass and dark green marble.  The interiors are also complemented by interesting artworks lent by Galerie Kamel Mennour.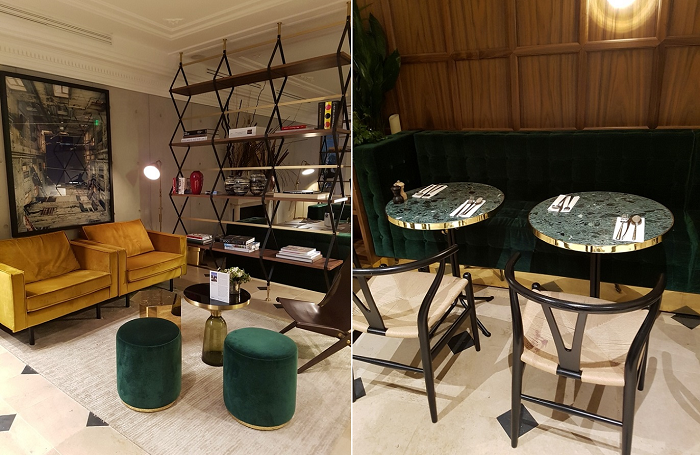 The sprawling lobby has plenty of cosy nooks for relaxing or working and in place of the typical hotel restaurant is cocktail bar Les Passerelles (run by Le Distrait), which offers a simple lunch menu and room service.  It's also the place where you can enjoy a Parisian breakfast from the comfort of a cosy banquette or outside on the terrace.
Check-in was friendly and efficient and I was shown to a beautiful Junior Suite on the third floor.  The generously-sized suite had a contemporary luxury feel with a sleek cream sofa, warm wood features, heavy blue velvet curtains, mood lighting, plush cream carpet and a shimmering blue and green statement wall.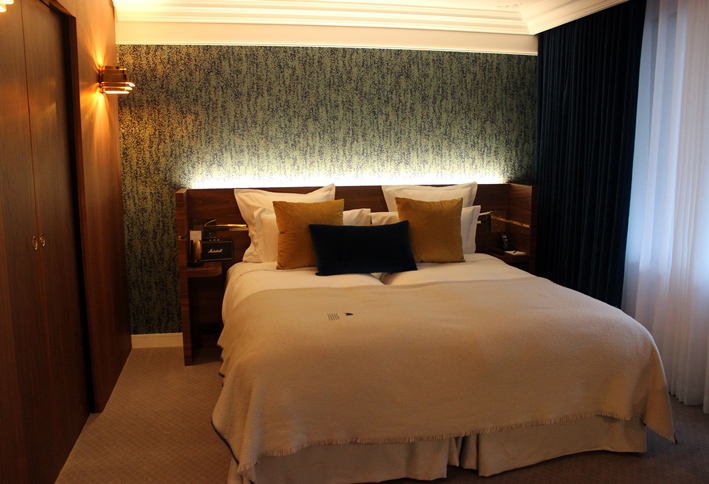 Room features include a 40-inch interactive TV, a cool Marshall bluetooth speaker, complimentary use of a Smartphone, Nespresso machine with espresso capsules and Dammann Frères tea, large bottles of filtered still and sparkling water.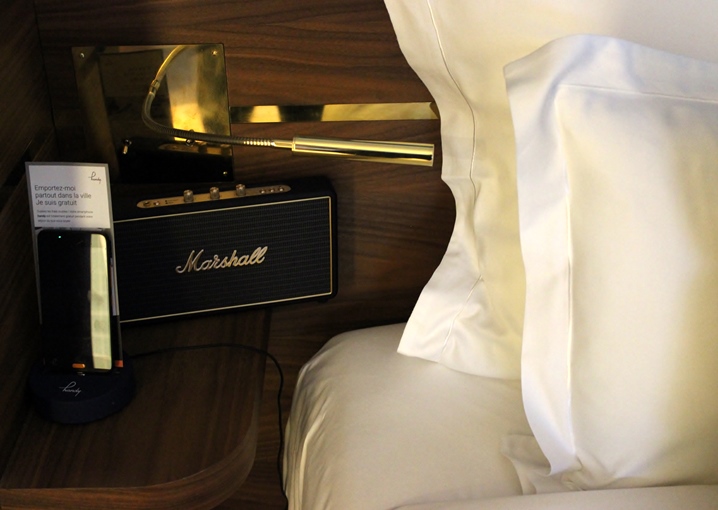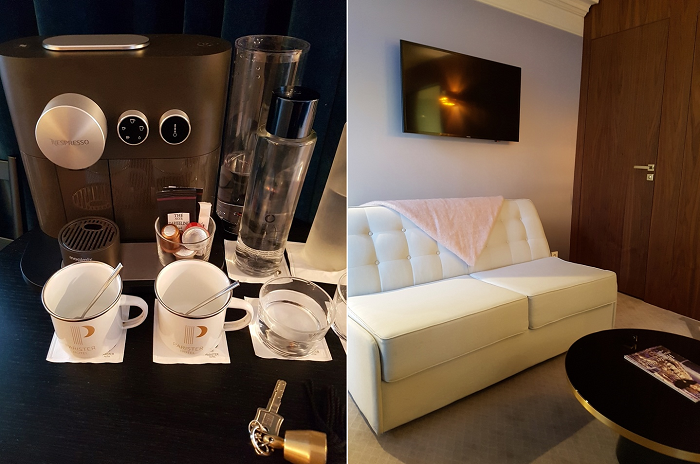 A choice of one king-size bed or a double-twin was offered and I was so impressed with the quality of the bed – firm and high with many layers of support.  There were also more pillows and cushions than you could ever ask for,  as well as a monogrammed wool throw, giving it that extra touch of indulgence.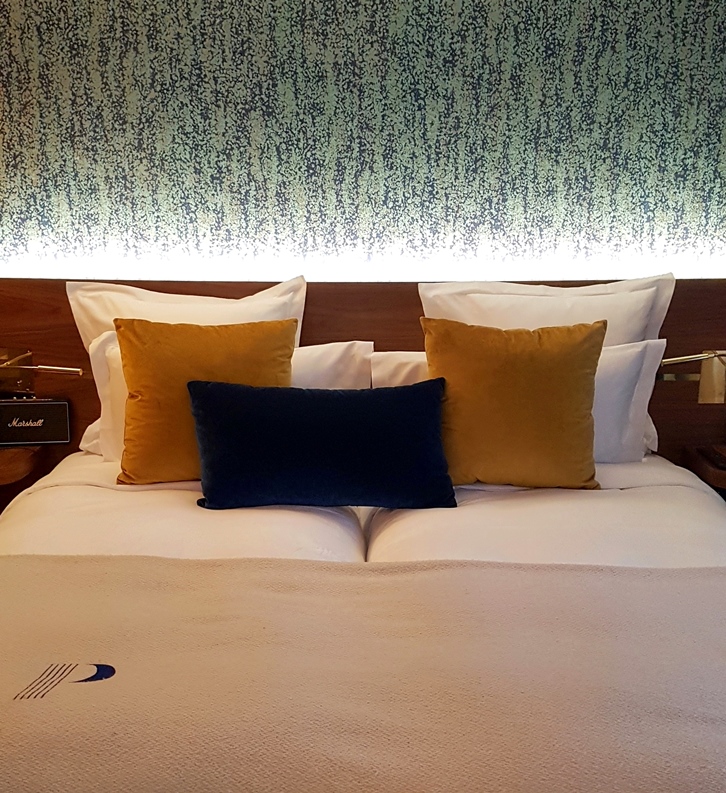 The spacious bathroom, covered in calming blue tiles, was truly impressive with a powerful walk-in rain shower, large bathtub, double sink, fluffy bathrobes and stylish black slippers, flip flops for the spa and Zenology 'Fycus Sycomorus' botanical bathroom products.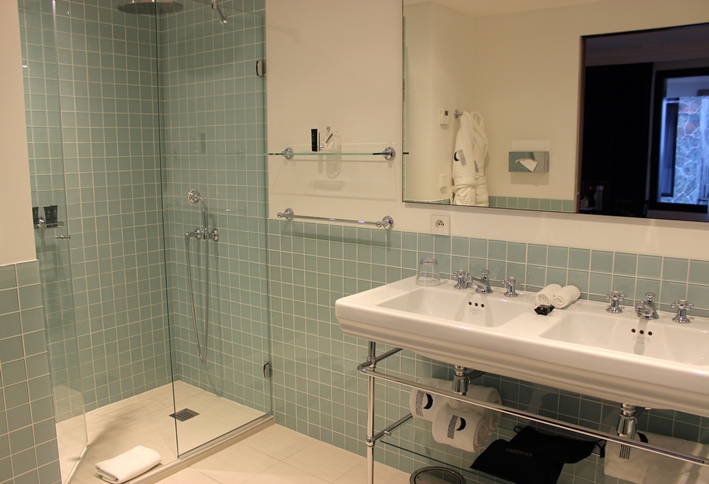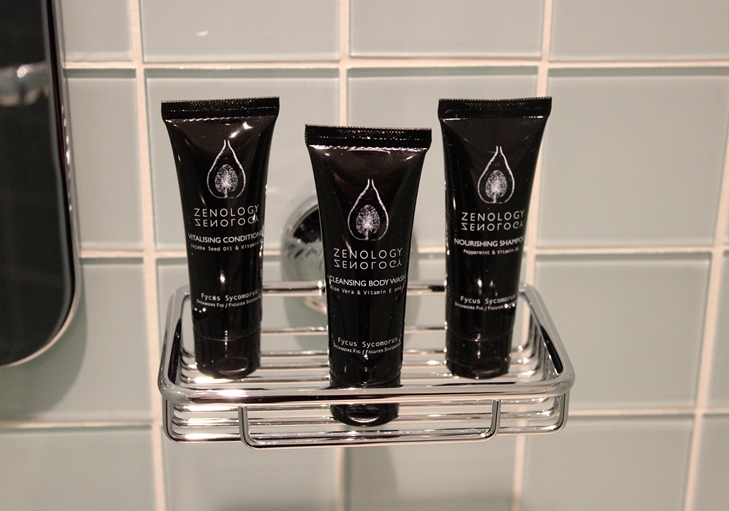 It's worth mentioning that for its size, Parister Hotel offers a wide range of room categories, from the lead-in Superior Room through to a Duplex with private hammam and Suite with a terrace.  This makes it both accessible for a short weekend break and desirable for a real blow-out stay.
My Parisian friend Coralie joined me for a swim and breakfast, so we headed down to the basement in our robes for some relaxation.  The mosaic-tiled hammam was pristine and ever so hot and we loved the 18-metre-long pool, which was perfect for swimming laps.  It was a lovely chill-out space with loungers, plants and cool French music – you could easily spend an hour or so there.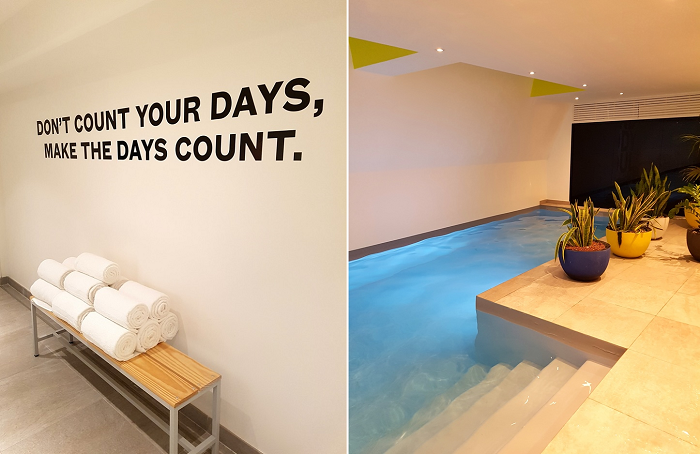 Parister Hotel has also partnered with Parisian exercise company CYD (Conquer Your Day) to offer six wellness classes per day in the impressive basement gym studio.  Classes range from high-energy boxing and cross-training to calming yoga and pilates, plus there is a special programme for children.  However, if you prefer to get outdoors and explore the city, you can rent complimentary bicycles directly from the hotel.
We enjoyed a classic high quality Parisian breakfast in Les Passerelles and found it a peaceful and stylish place to plan our day ahead.  You can have eggs to order as well as the buffet with hot scrambled eggs and bacon, fresh baguette with artisanal butter, flaky pastries with Alain Milliat jams, cereal, French set yoghurts and fresh berries.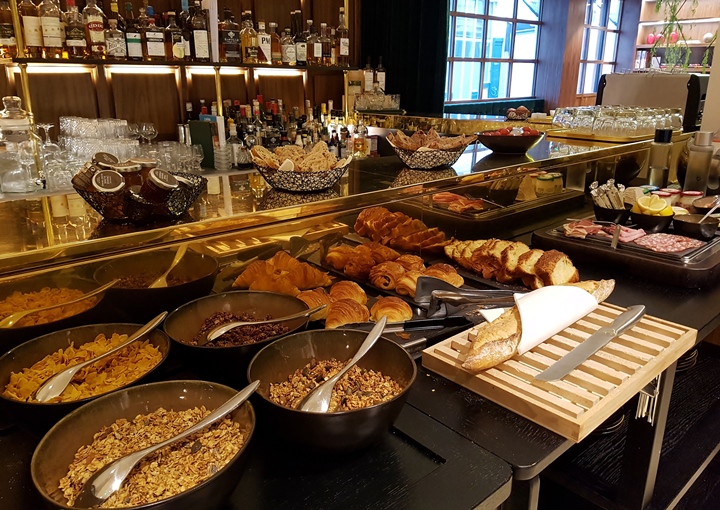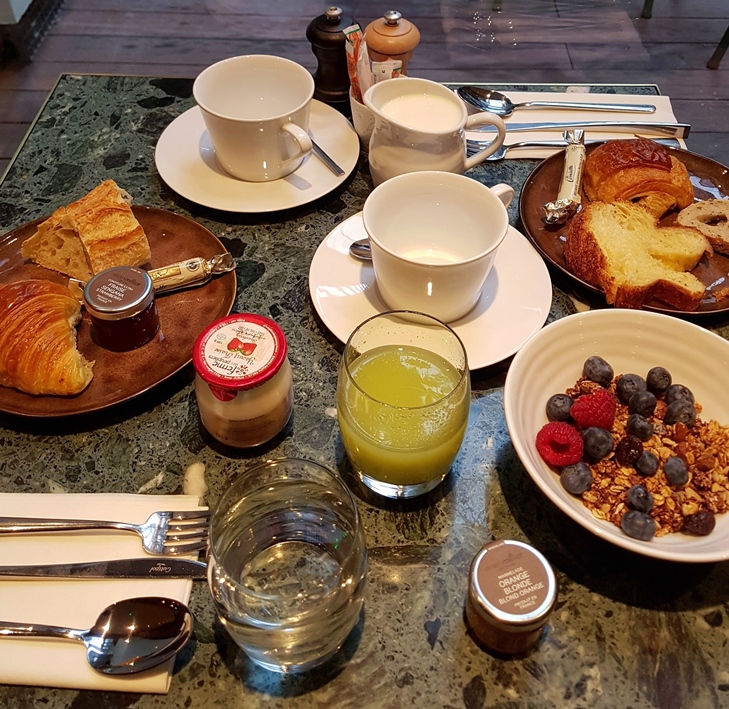 Parister Hotel's location is a real asset – it's just 12-minutes walk from the Eurostar terminal at Gare du Nord (a little longer on the way back as it's slightly uphill) and Cadet metro stop is just at the top of the street.  The famous Folies Bergère, Palais Garnier, Galeries Lafayette and the Musée de la Vie Romantique are all in the neighbourhood.
Foodies are also well-served with some great restaurants on the doorstep such as Abri, Le Yacht Club, Nanashi and Richer, plus cafes like PEONIES and Cafe Marlette.  It's also on the cusp of 'Veggietown', the quarter named for its flurry of vegetarian and vegan eateries.
Parister Hotel is the ideal base if you want the privacy of a boutique hotel with extra facilities that really enhance your stay.  It's the kind of unique hotel that makes a trip to Paris that little bit sweeter.
For more information and booking, visit: www.paristerhotel.com
Chérie City was a guest of Parister Hotel
All photos by Chérie City