Henrietta Street is quickly turning into one of Covent Garden's most exciting food quarters and this is partly down to last year's arrival of the Henrietta Hotel.
Part of the hip Experimental Group, the 18-bedroom boutique hotel boasts whimsical interiors by Parisian designer Dorothée Meilichzon and is seriously photogenic and cosy.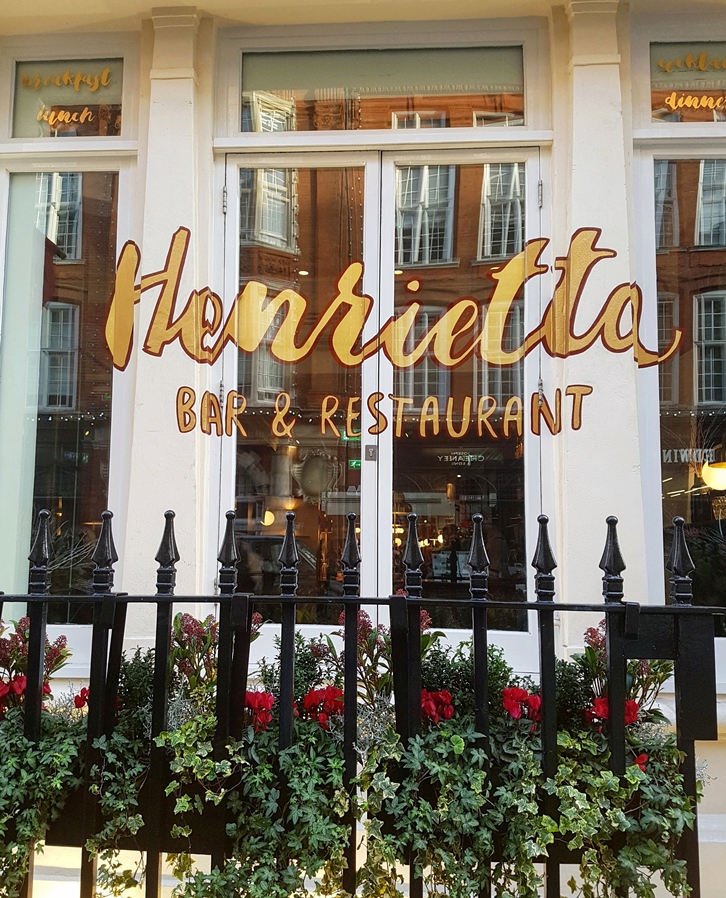 At the helm of its two-tiered restaurant is acclaimed London chef Ollie Dabbous, who made his name with his popular but now-closed restaurants Dabbous and Barnyard.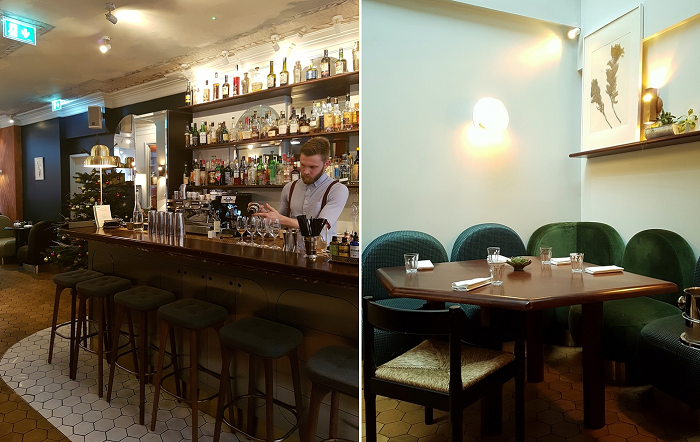 The restaurant is an intimate spot with cosy nooks, plenty of atmosphere and an open kitchen at the back of the dining room.  For lunch and pre-theatre, it offers a good value set menu with three tempting options for each course (£25 for two courses or £30 for three course).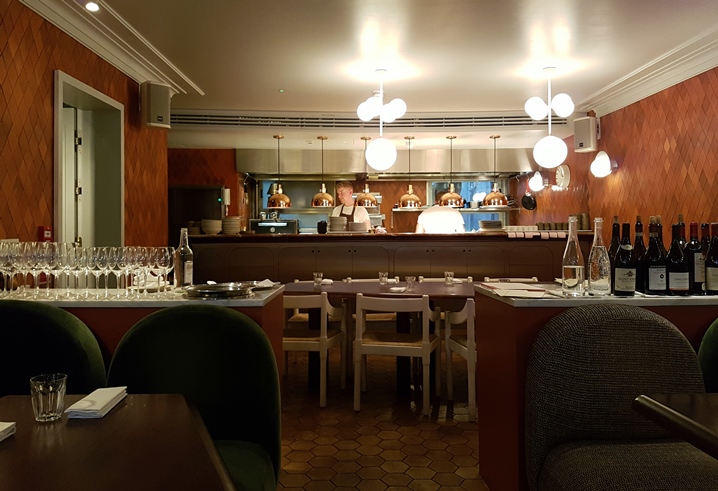 To begin, we grazed a plate of artisan Jambon terroir, which was delightful with a slightly fruity richness and an air-dried texture.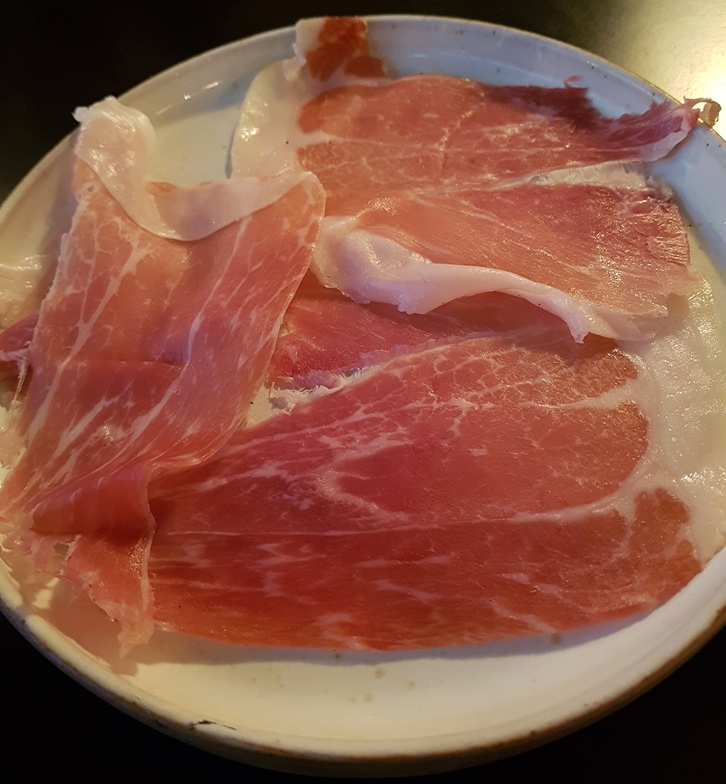 Knowing that my main course would be meaty and indulgent, I went for a light starter of Vegetables a la Grecque, Graceburn cheese and crushed fig leaf oil.  This turned out the be the ideal choice, as it was full of harmonious flavours.
The thinly-sliced pickled vegetables were crunchy and tangy while the Graceburn cheese had a mellow, velvety texture and the aromatic rocket and tarragon really elevated the dish.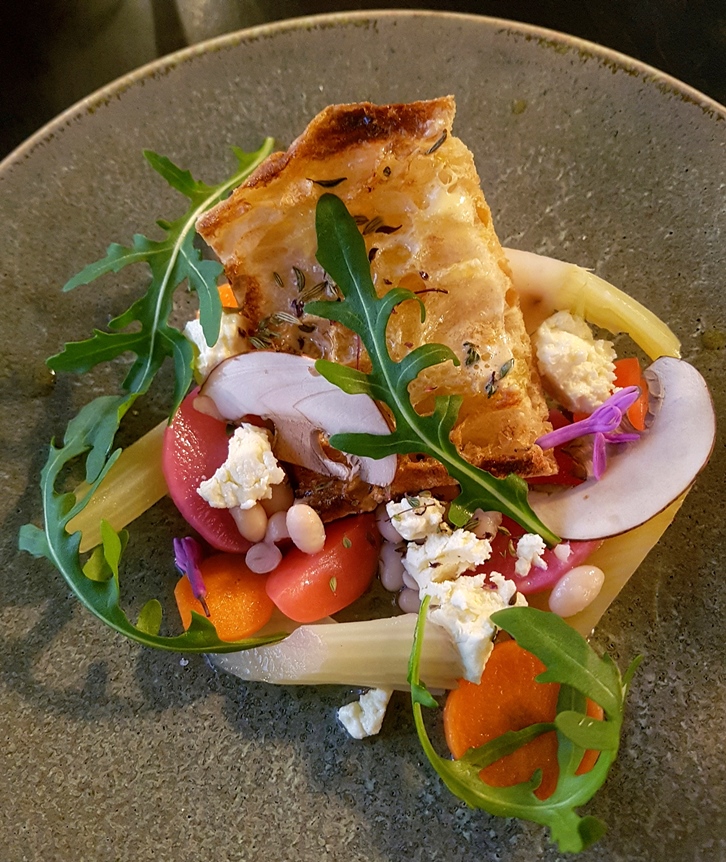 Pan-fried duck egg on toast, girolles, garlic butter and lemon thyme certainly looked the part and was comforting and satisfying.  My friend felt the dish could be amplified with more seasoning and didn't quite hit the mark, but it was still worth trying.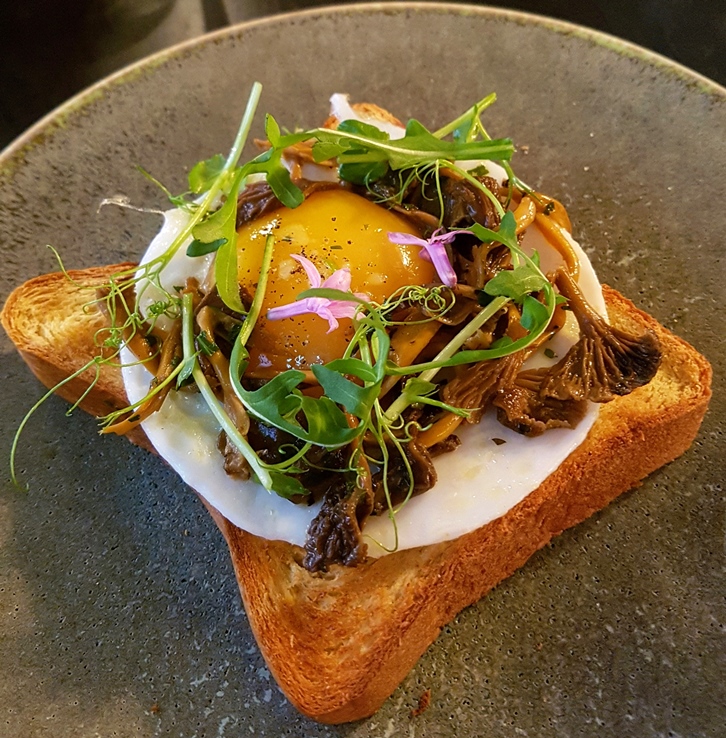 Barbecued onglet, garlic mayonnaise and fried agria potatoes was absolute food heaven.  The lean, lightly charred steak was ever so tender and rolled in fresh oregano and marjoram, plus the chips were some of the best I've had recently, especially when dipped in the moreish garlic dip.
Mackerel with celeriac and caraway was also perfectly succulent with crispy skin. The celeriac ribbons finished with creamy emulsion, fresh dill and fragrant caraway seeds brought a touch of freshness.
For dessert, we shared a slice of the Quince tart with crème fraîche – it was the kind you'd expect to find in a really good French patisserie.  It was still slightly warm out of the oven and the slivers of jewel-like caramelised quince sat atop a moist frangipane and lovely, buttery pastry.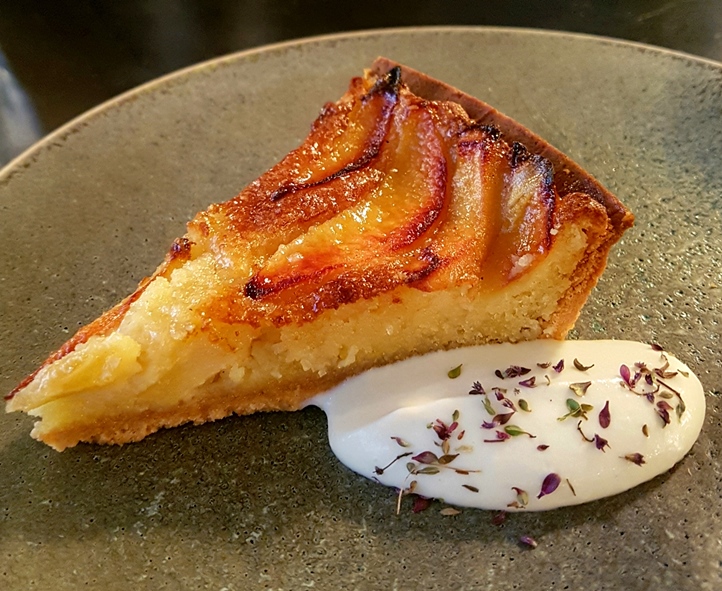 If you have time to linger for 15 minutes or so, you can also order Freshly-baked madeleines with Chantilly cream.  This French classic comes with a £6 supplement on the set menu, which seems a little steep, however they looked generous enough to share.
Service ranged from hurried to utterly charming and while we felt at ease at our comfortable table, there was a slightly frantic air at times (perhaps noticeable due to the narrow shape of the room).
Henrietta Hotel is a unique and special place in Covent Garden and this well-balanced menu offers unpretentious dishes with Ollie Dabbous' signature flair.  I'm keen to go back and try the breakfast or Sunday brunch and start the day with some Eggs benedict, Buckwheat waffles or Parisian croissants.
For more information and booking, visit: www.henriettahotel.com
All photos by Chérie City