I always get excited about trying a new brunch spot, especially if it's right on the doorstep, but we really struck gold with I Will Kill Again in Hackney.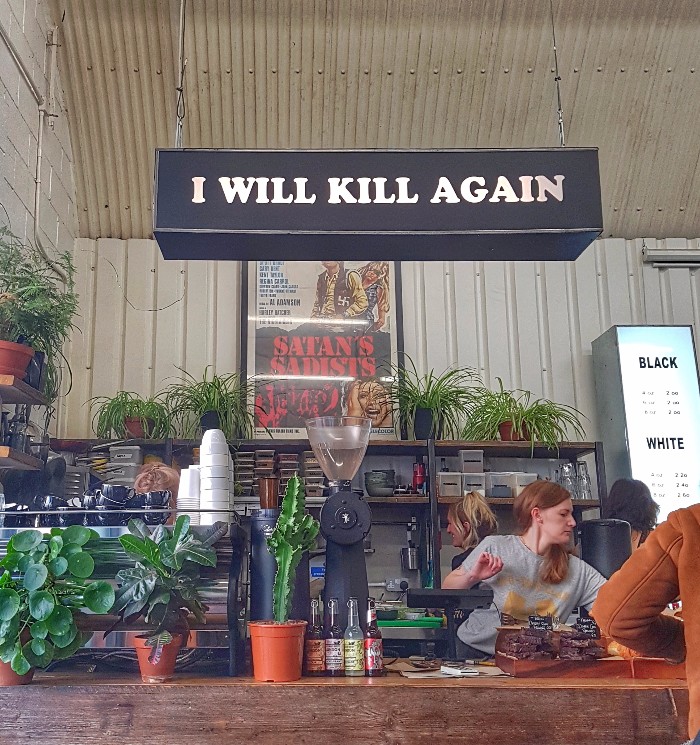 Tucked under a Homerton railway arch, I Will Kill Again is an all-day cafe based inside Dark Arts Coffee, a specialty roaster that's been open since 2014.  It takes inspiration from the Antipodean coffee shops that its Australian and Kiwi owners know so well and manages to have a relaxed vibe even when its packed full.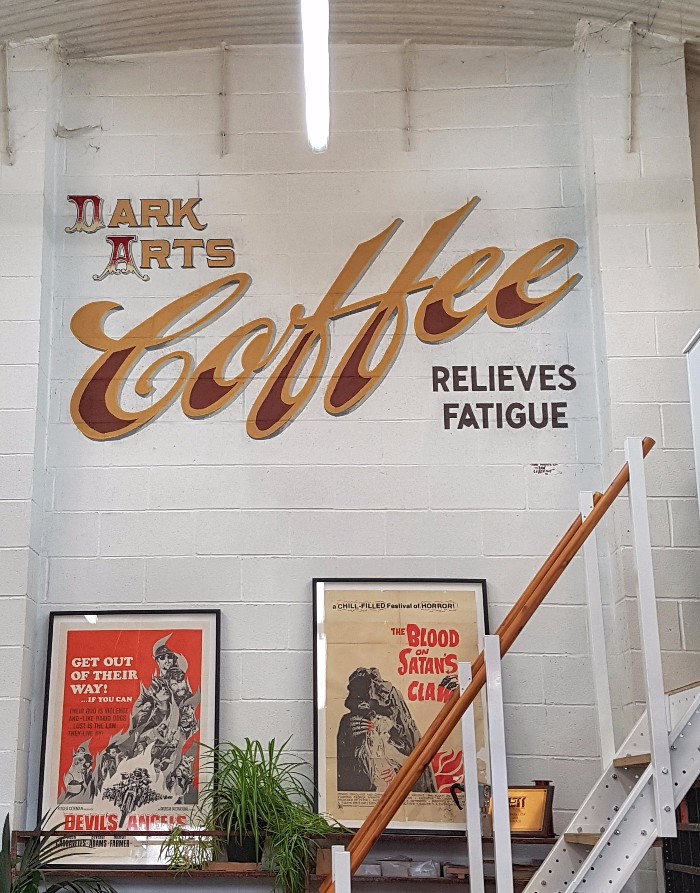 It's a cafe that's hard to define, but their appreciation for metal, the occult and biker culture sits pretty comfortably with good coffee, avocados and vegan pastries.  In fact, much of the menu is vegan, but they also offer dishes with pancetta, nduja and smoked salmon from top producers.  No need to overthink the concept, just go with an empty belly, because believe me, they will feed you!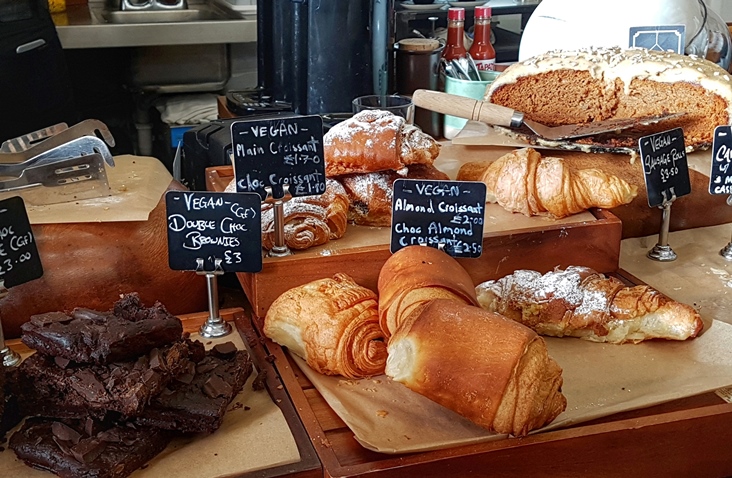 For brunch, we both went for the Black molasses cured pancetta and egg toastie with Ballymaloe relish, fried tomato and rosemary potato rosti.  We rarely opt for the same dish, but the salmon special had just sold out and in that moment of pressure in the already long queue, it was easier to ask for the 'same again'.
Just as well, really, because there would've been serious food envy when this monster was brought to the table.  Calling it simply a 'toastie' seems like an understatement as this was sandwich art at its very best!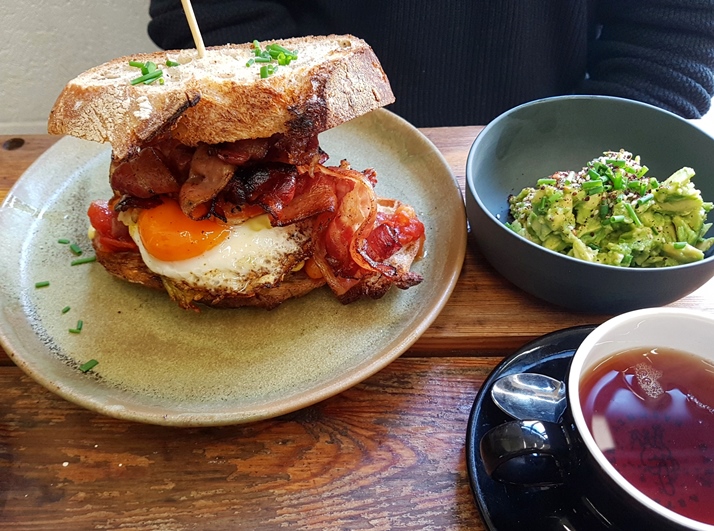 We were treated to no less than five thick rashers of sticky-sweet, smoky pancetta with a perfect fried egg and an extra-large, herby and golden potato rosti.  This was complemented by a juicy tomato coated in seasoned breadcrumbs and a game-changing home-made relish with pickled gooseberries and tangy tomato.  It was absolutely heavenly with so many contrasting flavours that elevated it beyond your usual brunch sandwich.
It also went really well with a side of smashed avocado (there's more than enough to share it), as the cool velvety texture and fresh chives brought a touch of freshness.
As expected, the Flat White was exception – rich roasted, creamy and mellow.  Dark Arts Coffee only produces single origin coffee, so it's a good place to try something different from the more widely-used blends.  The loose-leaf Earl Grey tea was top notch too.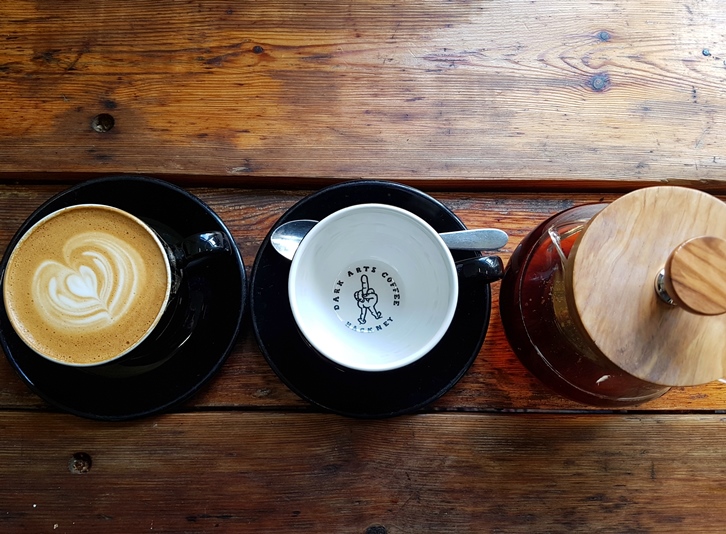 Brunch at I Will Kill Again was pretty epic and I liked that it was excellent value with super-friendly staff and a great soundtrack (not actually metal, if you're wondering).  I can't wait to go back and try some of the vegan dishes and those tempting-looking brownies.
I Will Kill Again at Dark Arts Coffee is open from 10am-4.30pm from Thursdays to Sundays only.  
All photos by Chérie City