Florence is one of the world's most romantic, charming destinations and a real treat for hotel lovers.  Whether it's a luxury villa nestled in the rolling hills, an art hotel overlooking the Ponte Vecchio or a traditional Florentine bed and breakfast, there really is a lot of choice.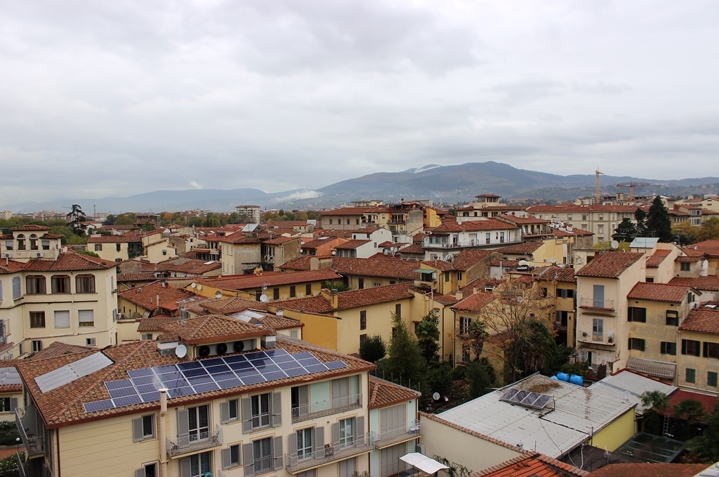 For my mother's special birthday trip to Florence, we made Glance Hotel our Italian home for three nights and it impressed on so many levels.
This stylish, 69-room contemporary boutique hotel is in a prime position in the San Lorenzo quarter, close to the Mercato Centrale, just five minutes walk from the Santa Maria Novella train station and less than ten minutes away from the Duomo di Firenze.  We actually spotted the hotel as we passed by on the coach from the airport, so first-time visitors can be reassured there's literally zero chance of getting lost!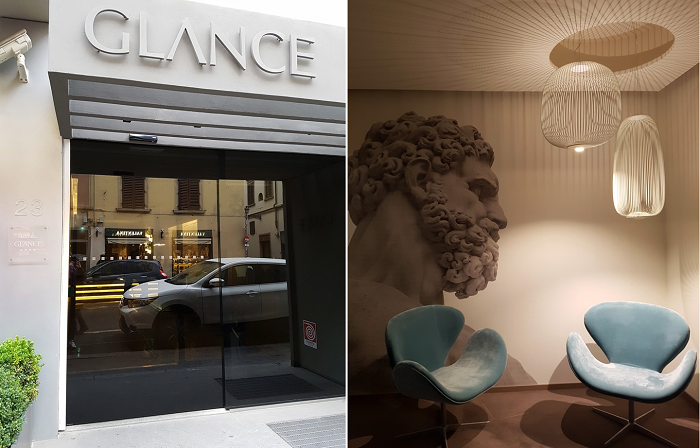 The narrow Via Nazionale can be a little tricky with suitcases in tow, so stepping into the tranquil lobby of Glance Hotel brought a welcome sense of calm.  Check-in was swift and the lovely receptionist took time to mark some good addresses on the map for us.  We followed her recommendation for dinner at Tuscan restaurant Le Fonticine (conveniently a few doors down) that evening and it was absolutely divine.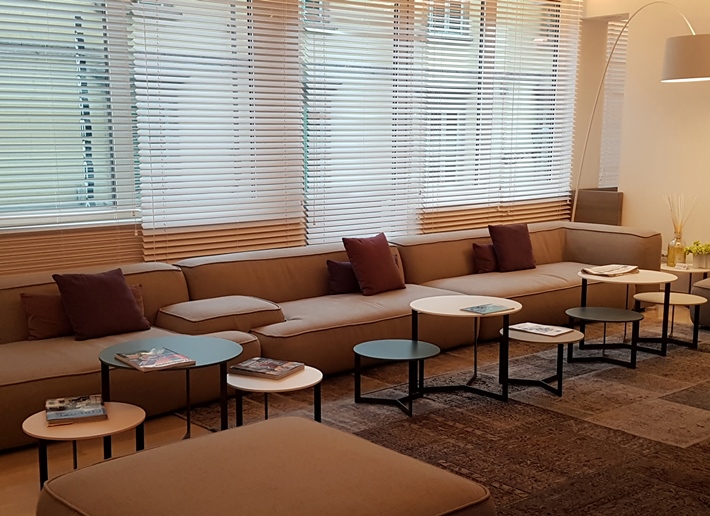 Our Comfort Room was spacious yet cosy, designed in earthy mushroom and grey shades with high end furnishing by Lema, natural wood floors, atmospheric lighting and high ceilings.  Room features include a large flat screen TV, wide desk, full-length mirror and large open wardrobe, free high-speed wifi and tea and coffee facilities, empty refrigerator and complimentary bottles of still and sparkling water.  We were also very kindly welcomed with a lovely bottle of Chianti and a handwritten note.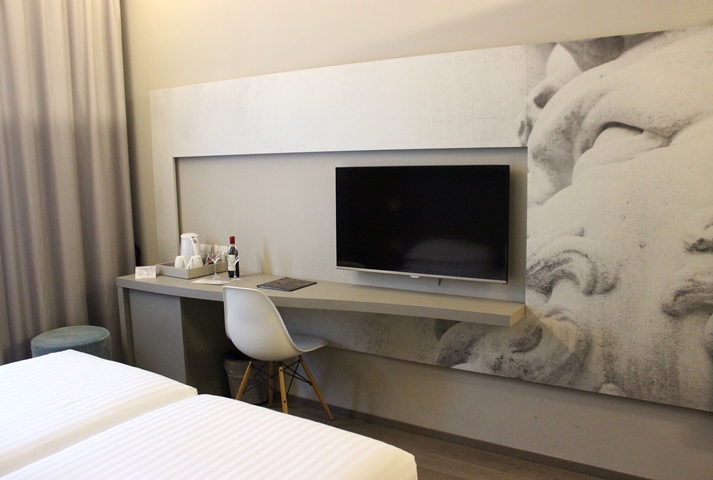 The twin beds were extremely comfortable and covered with high quality cotton linen, so we slept very well at night.  It was also very quiet and peaceful since our room overlooked the private courtyard.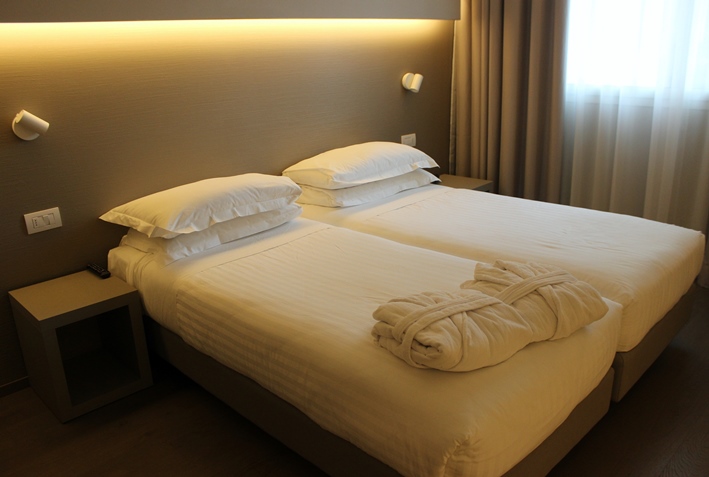 The bathroom was also sleek and well-appointed with a powerful extra large walk-in shower, Corian sink, luxurious bathrobes and slippers and a full set of bathroom products by Italian perfume house, Labatorio Olfattivo.
It's worth mentioning that our room was pristine every day and the corridors were bright and nicely fragranced with seating areas and murals of Florence's most famous Renaissance sculptures.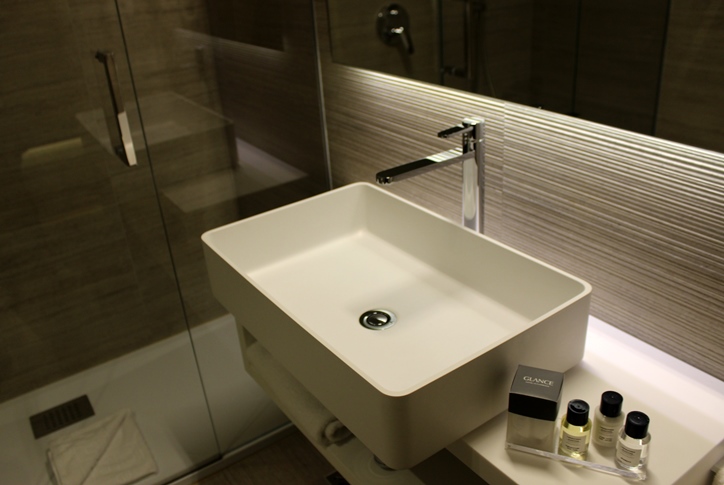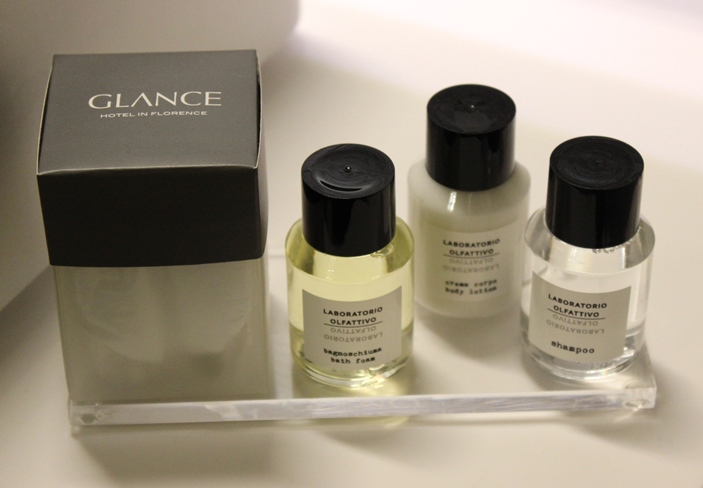 Breakfast was a real highlight of staying at Hotel Glance (included in the room rate for all hotel guests) and on the first morning, we enjoyed a beautiful breakfast on the outdoor courtyard terrace, shaded by white parasols and tall trees.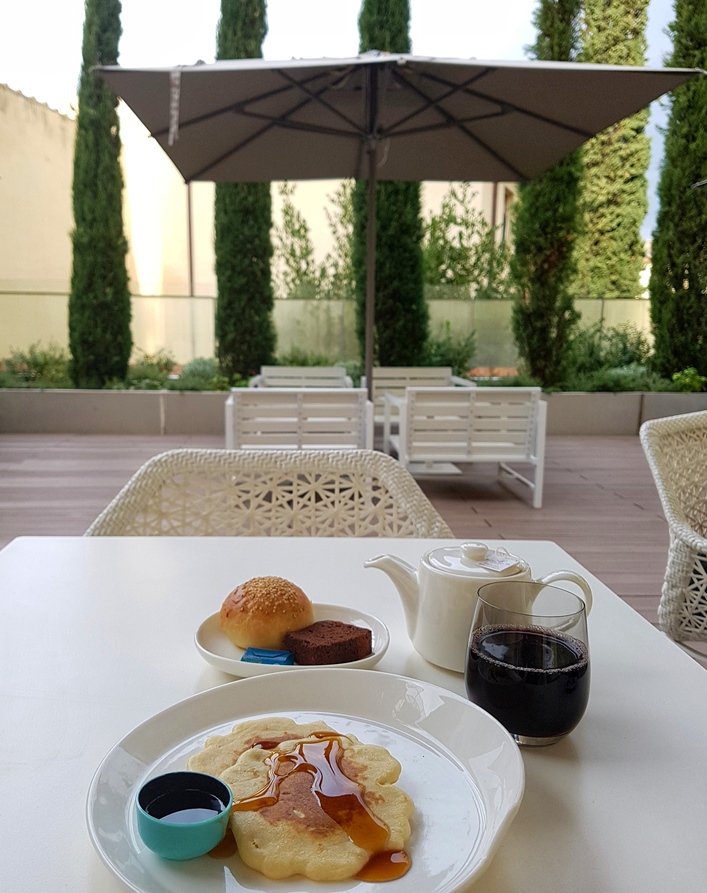 The inner kid in me loved the pancake machine that cooks fresh, hot stacks ready to be doused with maple syrup or Nutella within minutes (a trend I hope more hotels will follow).  The rest of the buffet selection was plentiful and high quality and we both enjoyed the excellent scrambled eggs with grilled bacon, antipasti, apricot tart, fluffy Italian milk buns fresh from the Mercato Centrale bakery and infusions by local luxury tea brand, La Via del Tè.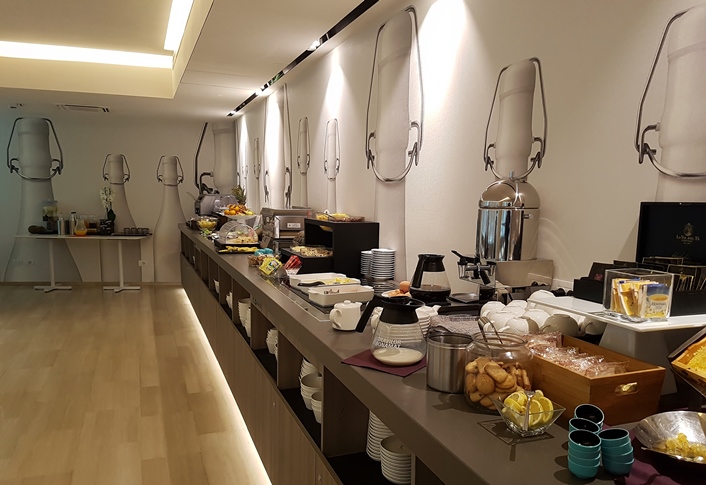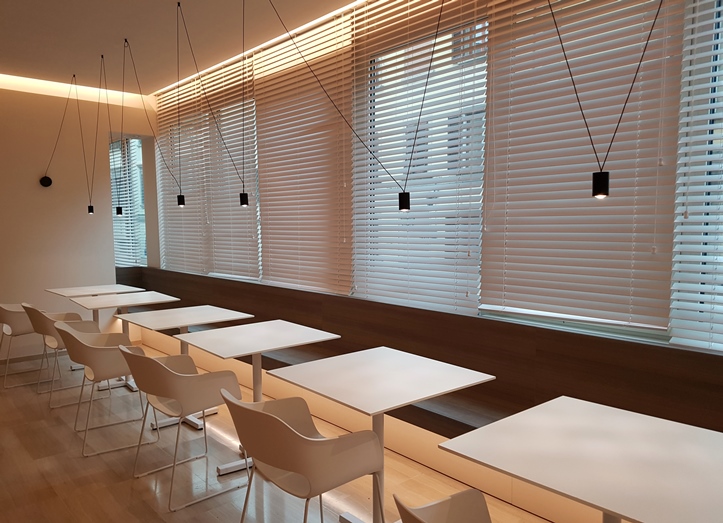 Next to the breakfast room is a spacious lounge and bar where you can relax on the plush sofas or make plans for the day using the handy iMac and printer.
We weren't so fortunate with the weather thereafter, as it rained for two days, but as seasoned travellers we simply filled up on breakfast, grabbed our sturdy Hotel Glance umbrellas and got on with exploring the city.  Because the hotel is so centrally-located, we were able to come back during the day to warm up and drop off our many shopping bags from nearby EATALY.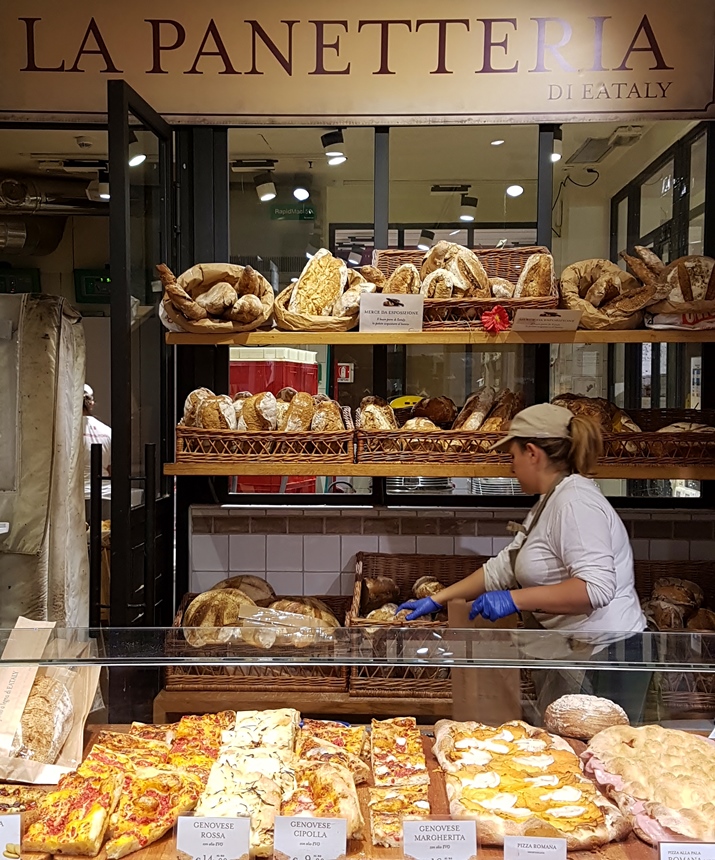 One thing the hotel doesn't have is a restaurant, but it isn't missed as there's a wealth of fabulous restaurants in Florence, particularly right on the doorstep.  Along with fresh hand-made pasta at Le Fonticine, you'll want to check out the heavenly food hall at Mercato Centrale and relaxed fine dining at cool concept store-restaurant-cafe, La Ménagère.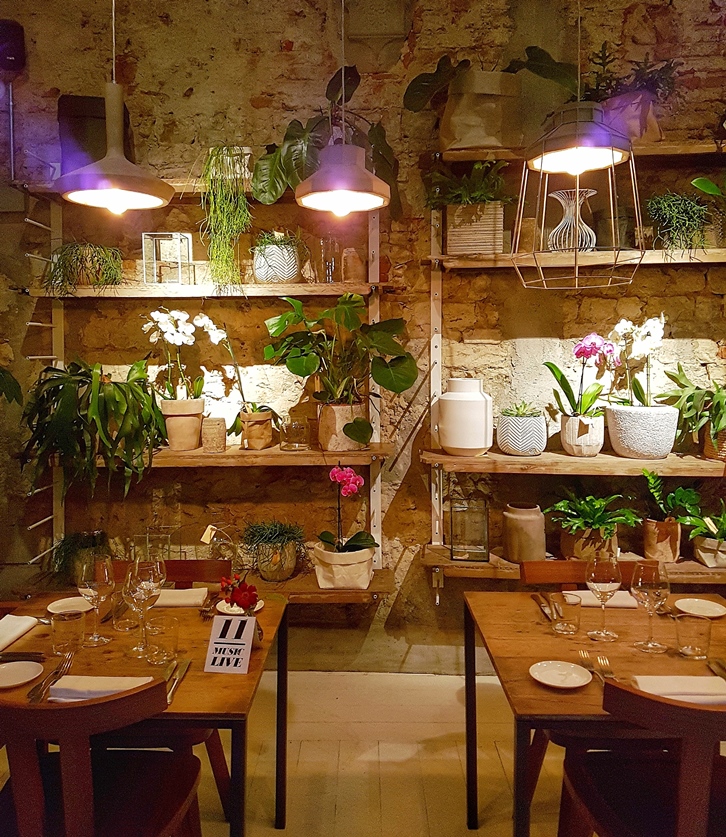 During the warmer months, guests can enjoy a blissful swim in the heated pool or aperitivo at the bar on the rooftop terrace with stunning panoramic views over the city.  Florence is known to get very hot and crowded in the summer, so what could be better than taking a dip to cool down after a day of sightseeing.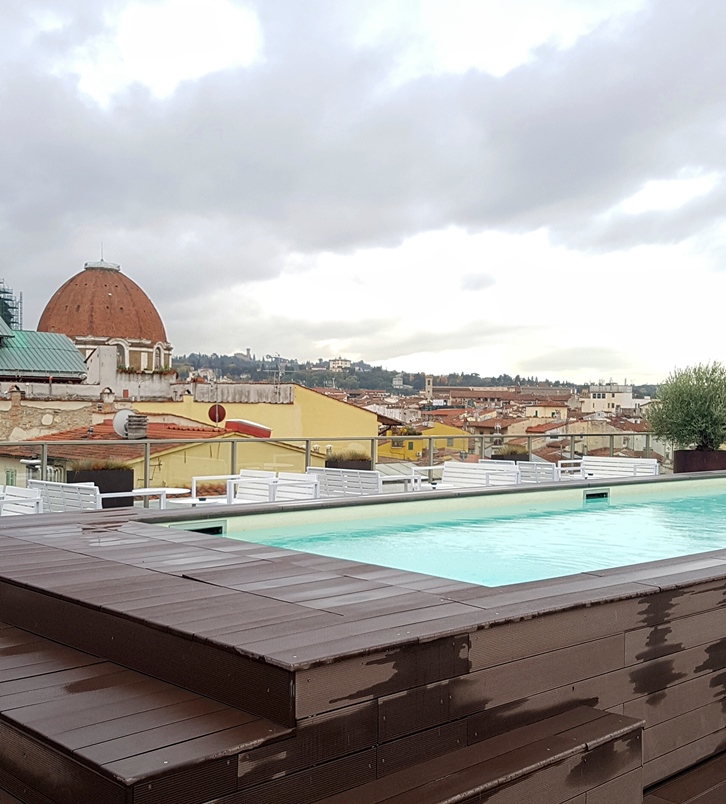 We had such a memorable stay at Glance Hotel and it made discovering Florence even more magical.  If you're looking for a chic and affordable design hotel with meticulous service and a convenient city centre location, this is the place to call home in Florence.
Rooms rates at Glance Hotel start from 76.44 Euros per room per night including breakfast.  For more information and booking, visit: www.glancehotelflorence.com
Chérie City was a guest of Hotel Glance
All photos by Chérie City