Tuscany is one of Italy's most picturesque regions with lush countryside, charming coastal towns and of course its cultural heart, Florence.  What makes it even more of a dream destination is the typical regional cuisine with its focus on fresh produce and simplicity.
I recently visited Florence for the first time and ate unbelievably well there for every single meal.  It was quite an enlightenment in the art of Italian cooking for me (something I haven't always found in other Italian cities), so the only explanation is the magic of Tuscany.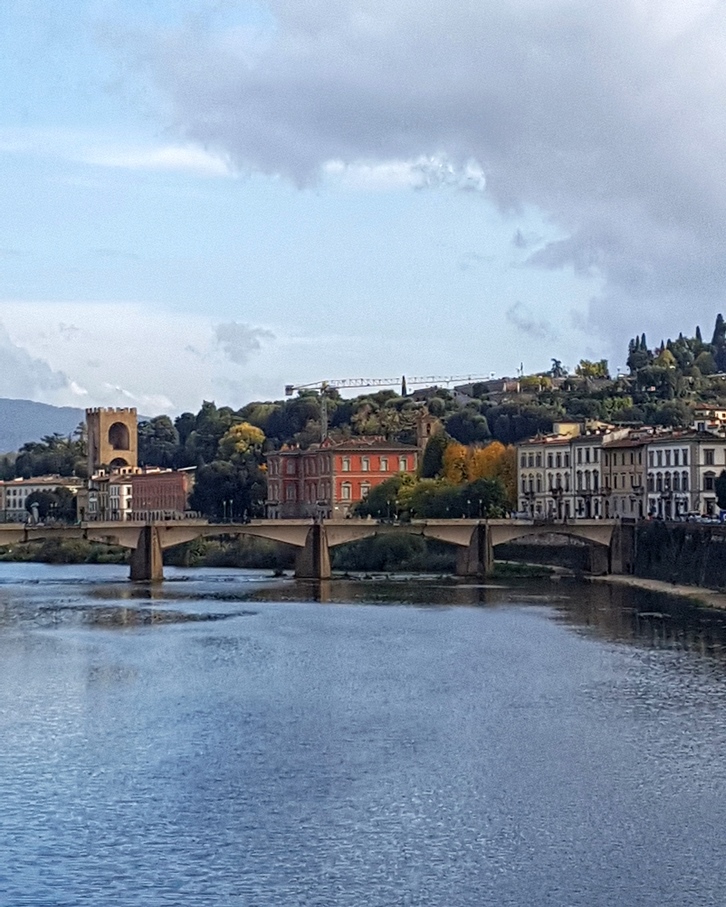 Whether you're exploring romantic Florence, upscale beach town Forte dei Marmi, Renaissance Lucca or the Medieval hilltop town of Siena, here are the top five things you should be eating for a true taste of Tuscany…
Ribollita
This traditional Tuscan soup may have peasant origins but it's much more than just 'reboiled leftovers'.  Packed full of root vegetables, cannellini beans, kale, black cabbage and bread, ribollita is a hearty and substantial meal that can be enjoyed at lunch or dinner.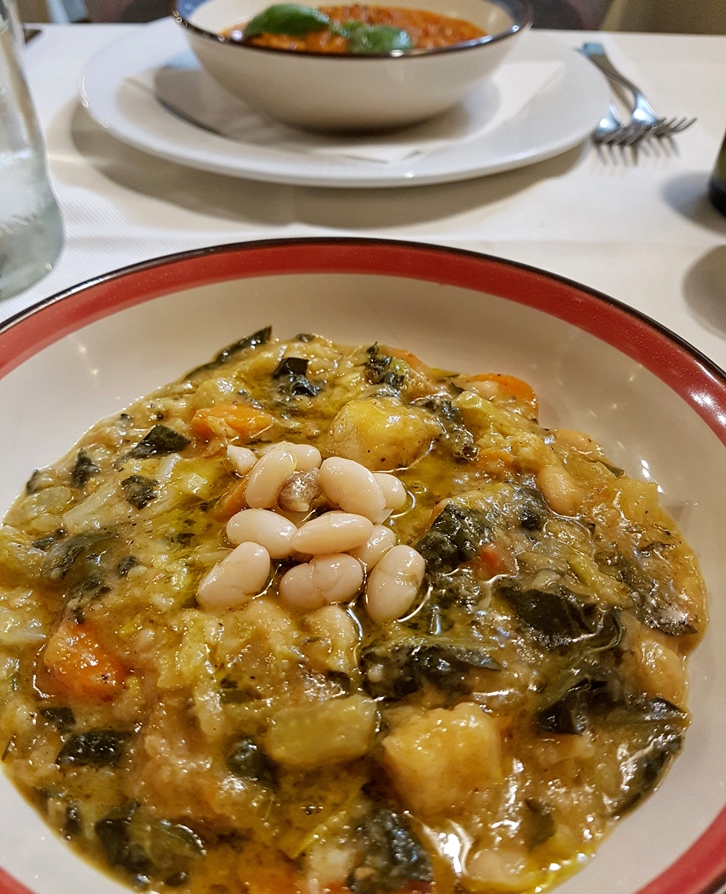 A life-changing ribollita can be found at Le Fonticine in Florence, where the waiters drizzle the soup with local olive for extra flavour.
Pappa al Pomodoro
Soup is big in Tuscany, so here's another one to whet you appetite – Pappa al pomodoro.  This sweet and tangy soup is a celebration of tomato, enhanced only by garlic, basil, olive oil, herbs and bread.  Order a bowl at Ristorante Da Pasquale in Lucca or Antica Fonte in Arezzo for a real treat.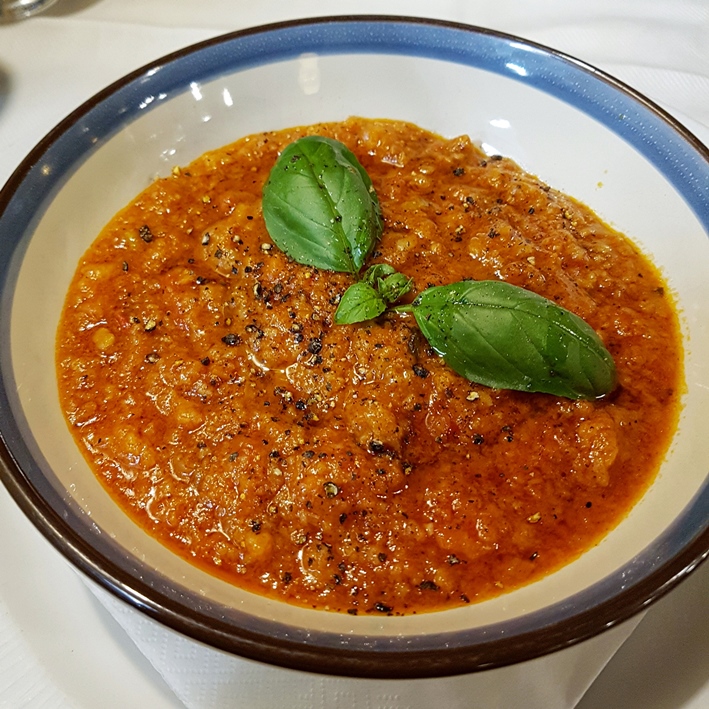 Gelato
Artisan Italian ice cream is a must when visiting Tuscany and you'll find that every person you might ask has their own favourite gelateria.  Most often, a 'star gelateria' has the same low-key appearance as all of the others, but it's worth seeking out the best for their natural ingredients and attention to detail.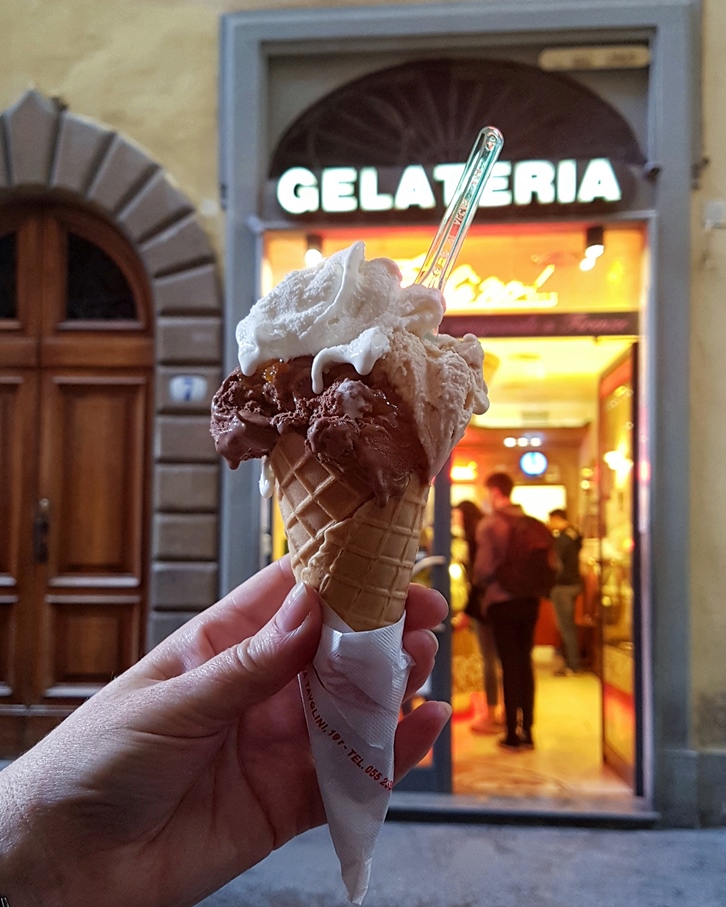 I loved Gelateria Perchè No in Florence, but you can also find superior ices at Gelateria Kopakabana in Siena, Gelateria Toscana in Pienza and the award-winning Gelateria Dondoli in San Gimignano.
Bistecca alla Fiorentina
Tuscany boasts its very own steak – a classic t-bone cut that is typically 3-4 fingers high and between 800g and 1.2kg.  It's quite a beast and is served with 'al forno' potation for two or three people to share.  The best Bistecca alla Fiorentina is said to be at locals' favourite Trattoria Mario in Florence.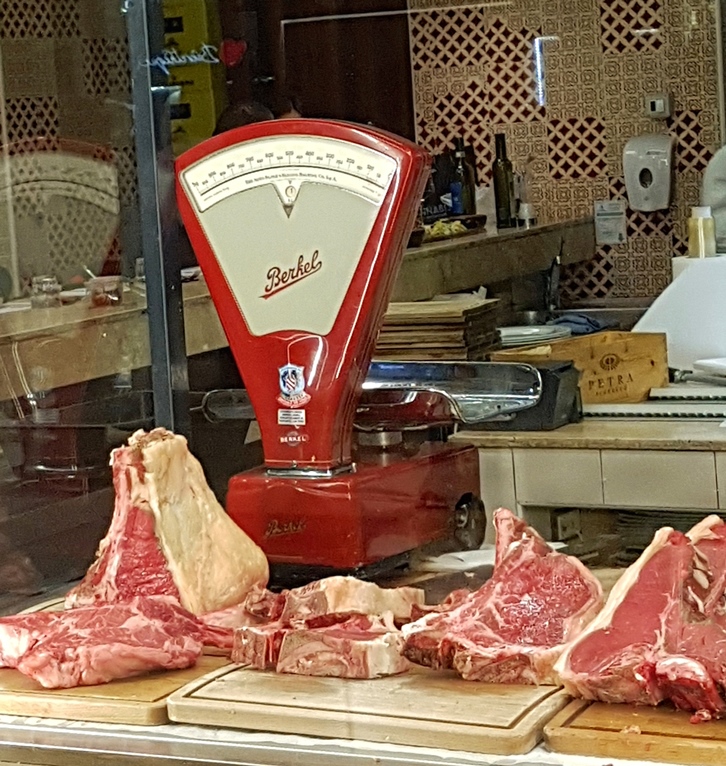 Truffles
The Tuscany countryside offers an abundance of truffles and October and November are the best months for eating these regional delicacies.  You can feast on them at dedicated truffle festivals in San Giovanni d'Asso and San Miniato, or why not go to the source and take a truffle hunting tour with an experienced guide.
I picked up some jars of Crema di Tartufo with artichoke and Parmigiano Reggiano from EATALY in Florence and look forward to spreading them on crostini or stirring through fresh pasta at home this Christmas.
If you're tempted by a trip to Italy's best-loved foodie region, take a look at the range of Tuscany villas by James Villas.  With stunning properties in inspiring, rustic destinations like Arezzo, Cecina, Volterra and Lucca, you'll be able to live and eat well, just like local Tuscans do.  What could be better than that!
Have you been to Tuscany?  What is your favourite kind of Tuscan food?
This post is in collaboration with James Villas
Photos by Chérie City (truffle pasta by EATALY)