On my recent trip to Paris, I discovered some great new places and got reacquainted with some old favourites.  It's impossible to tick everything off the wish list – I still need to try Holiday Cafe and see the new Musée Yves Saint Laurent Paris – but here are a few places to visit when you're next in the city of lights…
Go Italian at Pink Mamma
Big Mamma Group has become quite an institution in Paris with seven trattorias and bars across the city.  Pink Mamma in Pigalle is probably the most popular of all its outposts, with Parisians and clued-up visitors flocking there for the authentic Italian food, lively atmosphere and stunning interiors.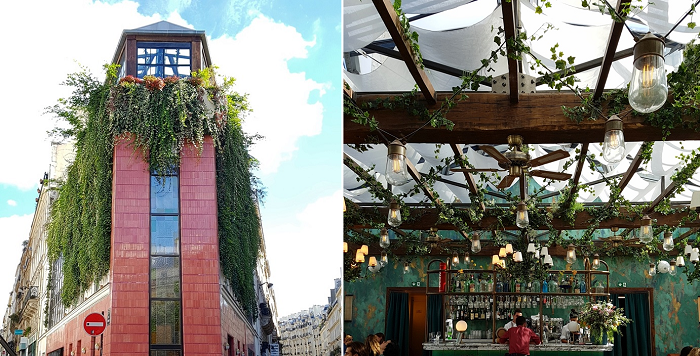 Designed by Martin Brudnizki this fabulous pink-tiled townhouse features unique dining spaces across four floors with open kitchens, marble counter seating and cosy corners.  The most coveted spot, however, is the rooftop garden and we were lucky enough to find a seat there at lunchtime.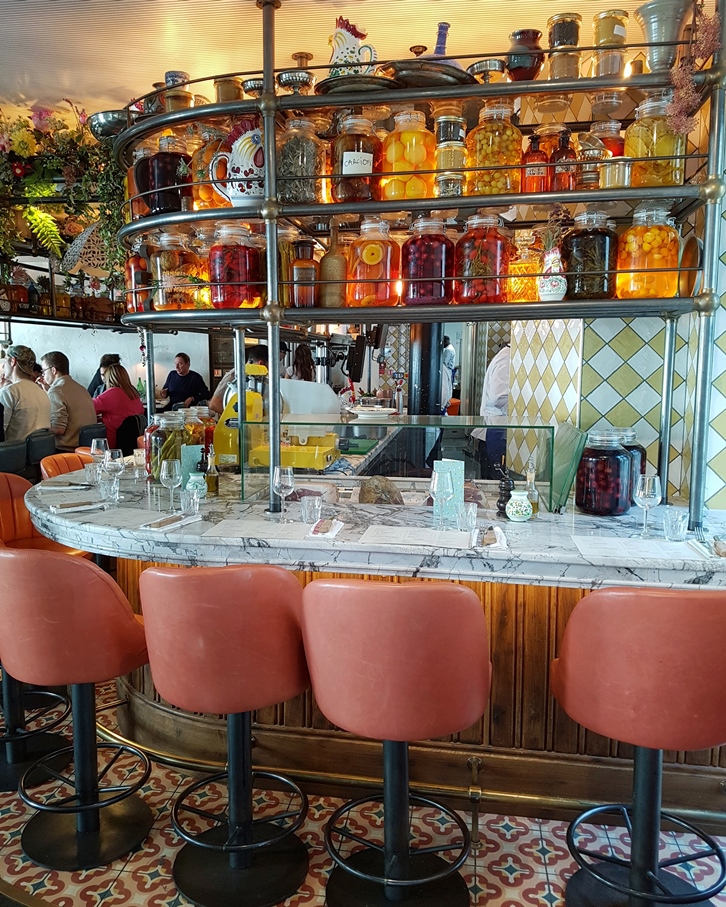 Pink Mamma's signature dish is its rich and creamy truffle pasta served in a copper pan, but for a lighter lunch we went for a selection of antipasti to share.  Highlights were the Burrata with green olives and tarragon, fresh and cool Mozzarella, a very generous portion of flavourful Jambon di Parma and moreish Arancini filled with sweet, tangy tomato-infused rice and sausage.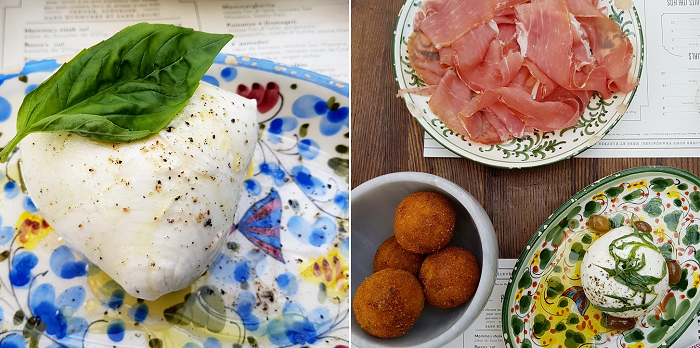 With such delicious food (at very reasonable prices), it's tempting to work your way around the Mamma restaurants and try as much of the menu as possible – the Fiorentina steak looked seriously impressive!
Brunch out at Season
I first spotted Season on Instagram (ain't that the way these days) and was curious to see if the food was as mouth-watering as it looked.  Season is quite a rarity in Paris, as you can tuck into comforting dishes like pancakes, Shakshuka and gourmet sandwiches, from early morning to as late as 1am – what could be better than that!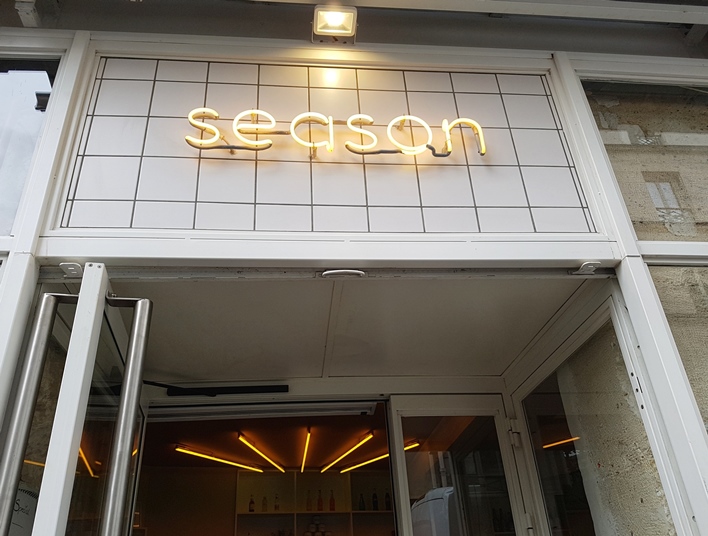 I enjoyed a delightful Avocado tartine with perfectly poached eggs and sesame-dressed leaves.  However, Steven ordered the winner – Egg sandwich with Noglu gluten-free bread, fried egg, crispy onions, bacon, tomato and red chilli jam, baby spinach and avocado.  It was substantial and full of flavour, plus the tomato chilli jam was a real game-changer.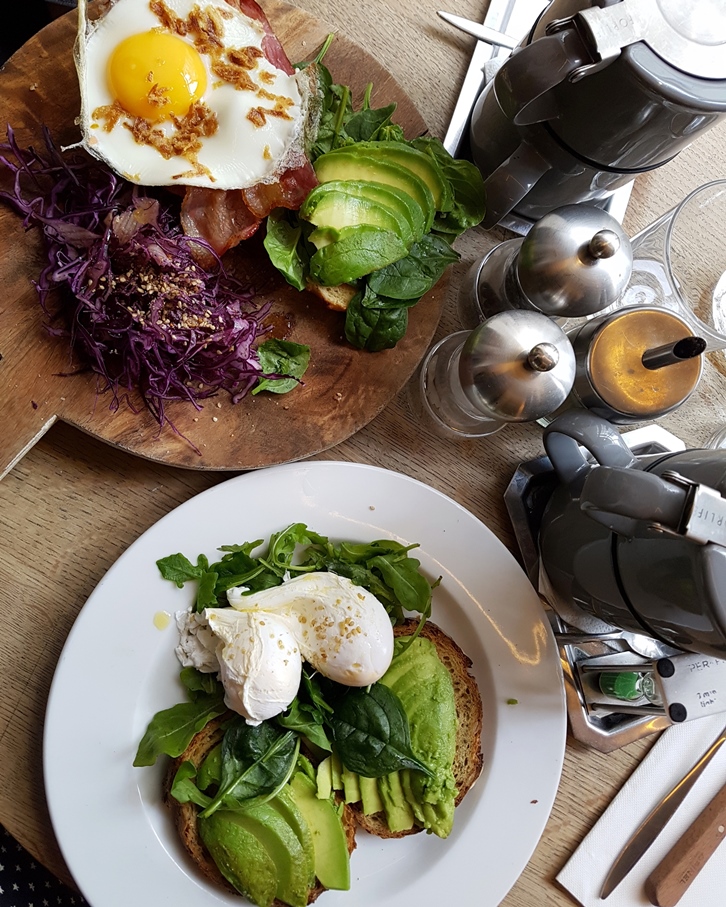 Season is walk-in only, so try and avoid peak times to score a table – it's definitely worth it!
Be Bowled Over at Nous
Dinner at Nous was a happy accident, as we arrived to meet a friend at new opening Le Yacht Club (from the folk behind Les Niçois) and found it was packed full for hours even on a Monday night.  We'd spotted Nous earlier in the day, as it was just around the corner from Hotel Bienvenue, so maybe it was meant to be.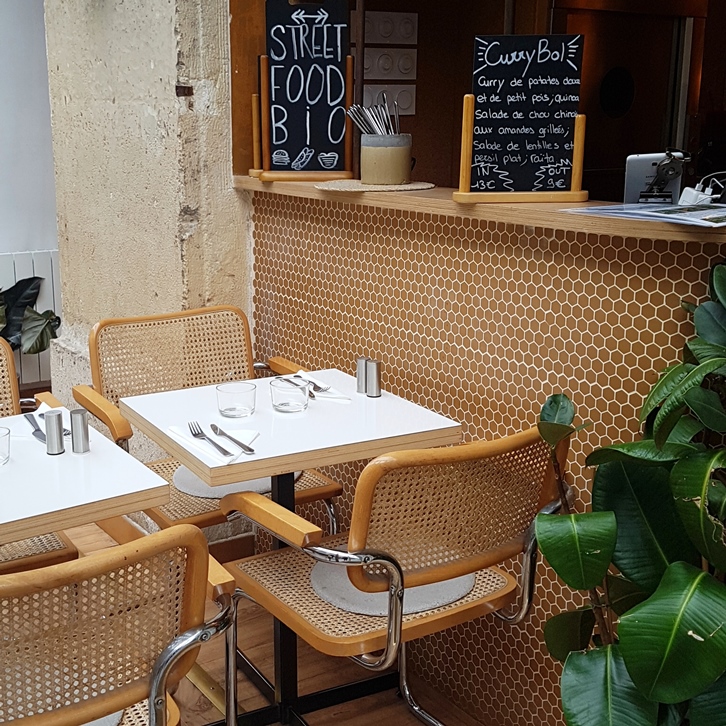 Nous has three restaurants in the 9th and 10th arrondissements and offers healthy and tasty organic dishes inspired by street food.  Steven and I both had the Roast chicken bowl with rice, houmous and salad with a choice of yoghurt and mint or satay sauce and Coralie enjoyed the Curry bowl of the day.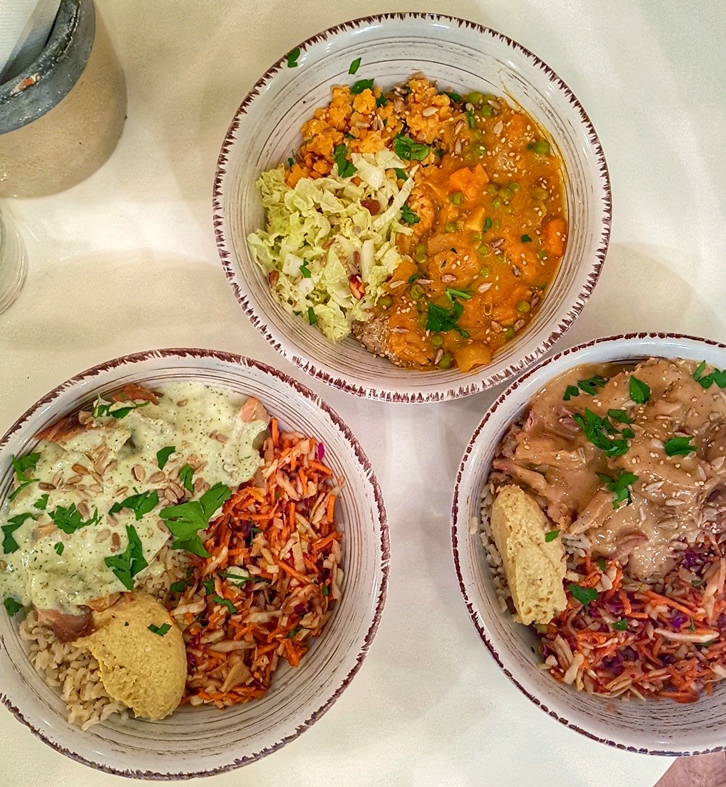 They were all so tasty, nourishing and plentiful and the restaurant had a bright and calm vibe so we could chat easily.  In all, a good find that I'd return to for some healthy comfort food.
Say Goodbye to Colette
Colette, the iconic concept store on the rue St-Honoré is closing on 20th December and to say it feels like the end of an era is an understatement.  Opened by Colette Rousseaux and her daughter Sarah Andelman in 1997, Colette revolutionised retail, championing young fashion and lifestyle brands and bringing rare labels to Paris.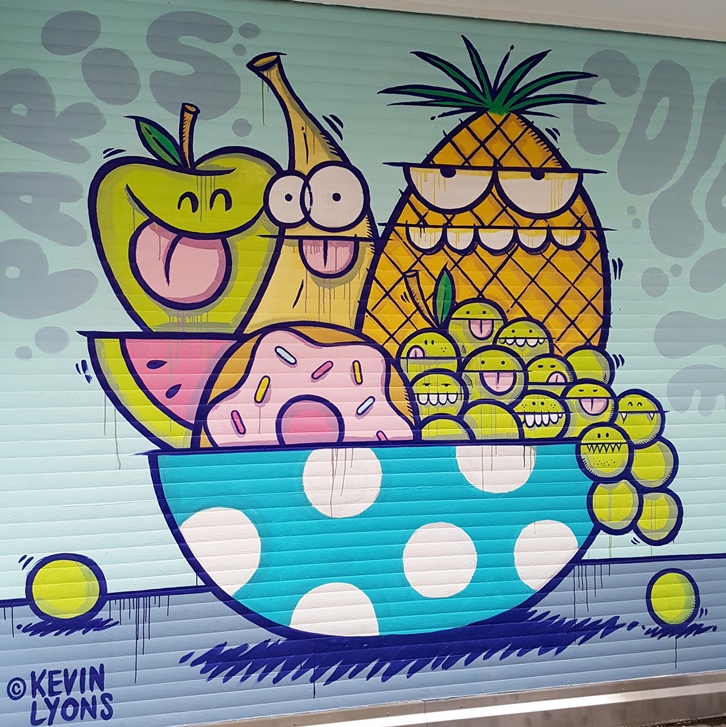 Its collaborations have always been epic and during our visit, the downstairs Water Bar had been transformed into a Sant Ambroeus pop-up with sentimental decorative plates from the store's key partners over the years.  We even caught a glimpse of Madame Colette herself tending to a customer ever so graciously in the beauty department.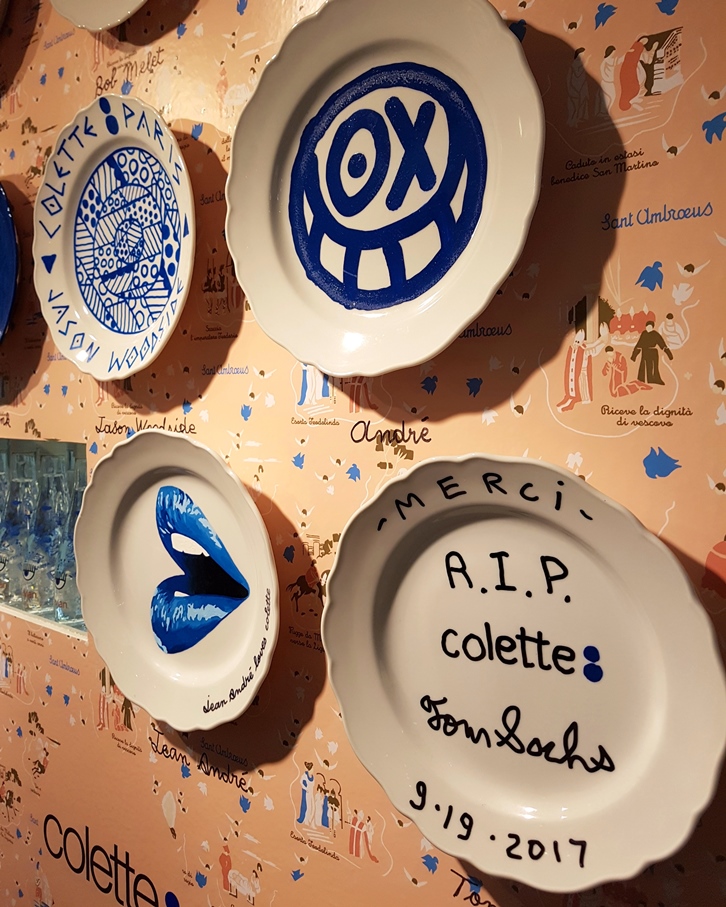 Whether you're a fan of Colette or not, its influence can't be denied and the Saint Laurent store arriving in its places seems unlikely to fill the void.
J'Adior le Musée des Arts Décoratifs
If you can't make it over to Paris in time to pay your respects to Colette, try and visit before 7th January to catch Christian Dior, Couturier des Rêves at the Musée des Arts Décoratifs.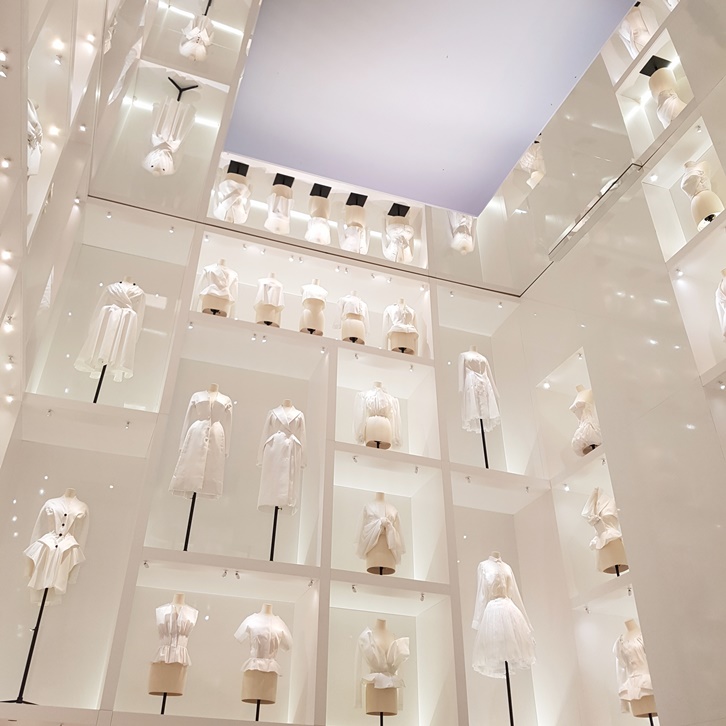 This truly memorable exhibition celebrates the 70th anniversary of the creation of the House of Dior and the couturiers who succeeded the great master.  It features over 300 haute couture gowns as well as accessories, shoe, perfume bottles, illustrations, sketches and vintage fashion advertisements.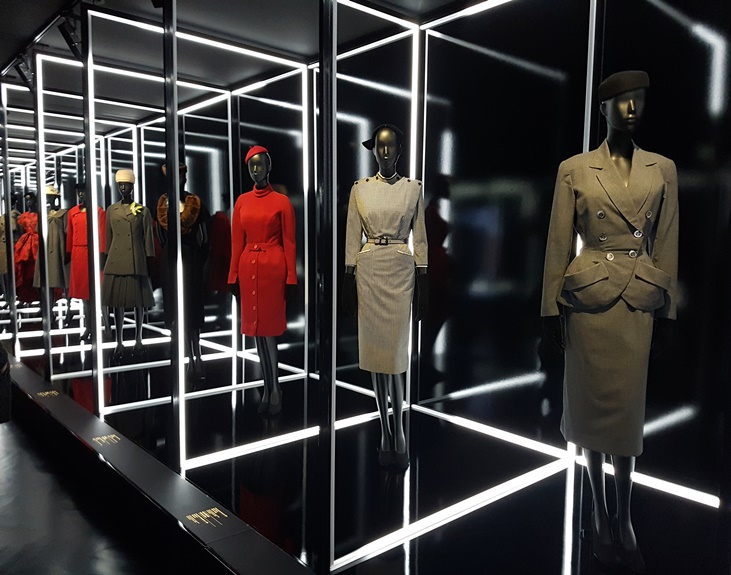 The curation is meticulous and chronological, with a room of colour-coded Dior artefacts leading to a parade of Dior's most recognised dresses from the red carpet and current designer Maria Grazia Chiuri's radical, monochrome looks for today's cool and socially-conscious Dior woman.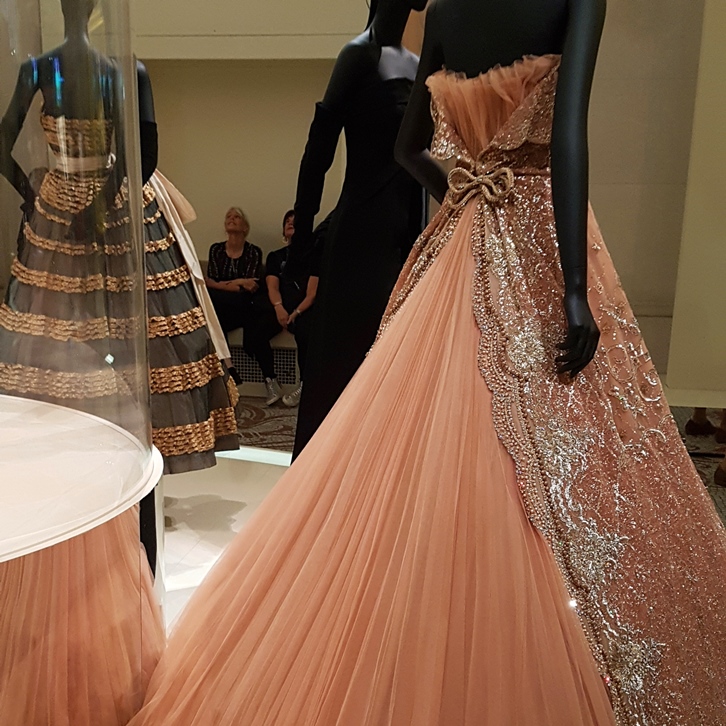 Most impressive, however, is the exquisite ballroom scene in the nave of the building, where the most spectacular gowns are complemented by dazzling lights and the gilded opulence of this never-seen-before room.
The exhibition is  real treat for fashion lovers and perhaps the strongest that the museum has ever hosted.  Leave a few hours to fully explore and then go for tea at Angelina nearby.
Where are your favourite Paris hotspots?  What's on your Paris wish list?
All photos by Chérie City