Choux are my favourite French treats but I never imagined I'd be able to actually make them.  That was until I attended a special choux masterclass at Sans Pere, a stylish 'lifestyle house' that opened in Shoreditch just a few months ago.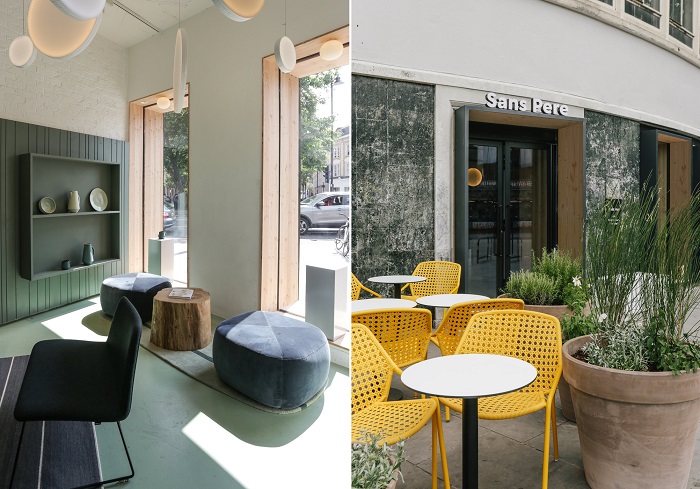 Sans Pere incorporates an in-house patisserie, coffee and tea bar, homewares shop and architectural studio.  Beautifully-designed by London firm Atelier Baulier, the bright and airy is ever so Instagrammable with olive green walls, a marble terrazzo counter and mimosa-hued outdoor seating.
Founder Barney Goff named his debut venture Sans Pere in tribute to his late father James Goff and took inspiration from his time living in France for the patisserie.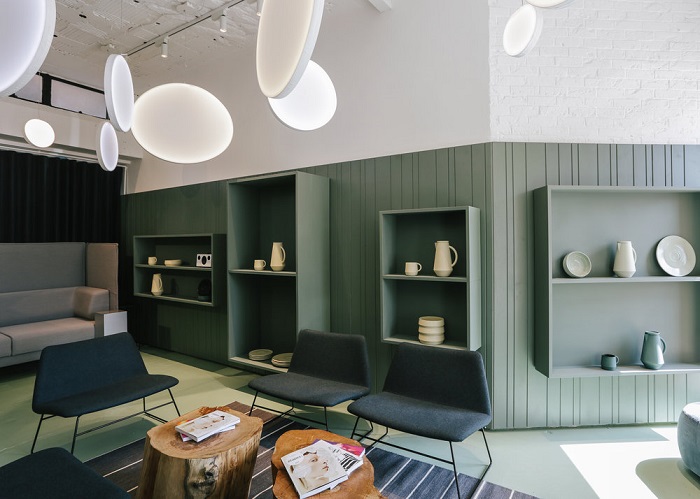 After warming up over a pot of tea, our group moved into the private room where everything was set up for our choux masterclass.  Pastry chef Roberto Mele (previously at Princi, Park Chinois and The Fat Duck) introduced us to the art of choux, sharing useful tips as he demonstrated how to mix the dough.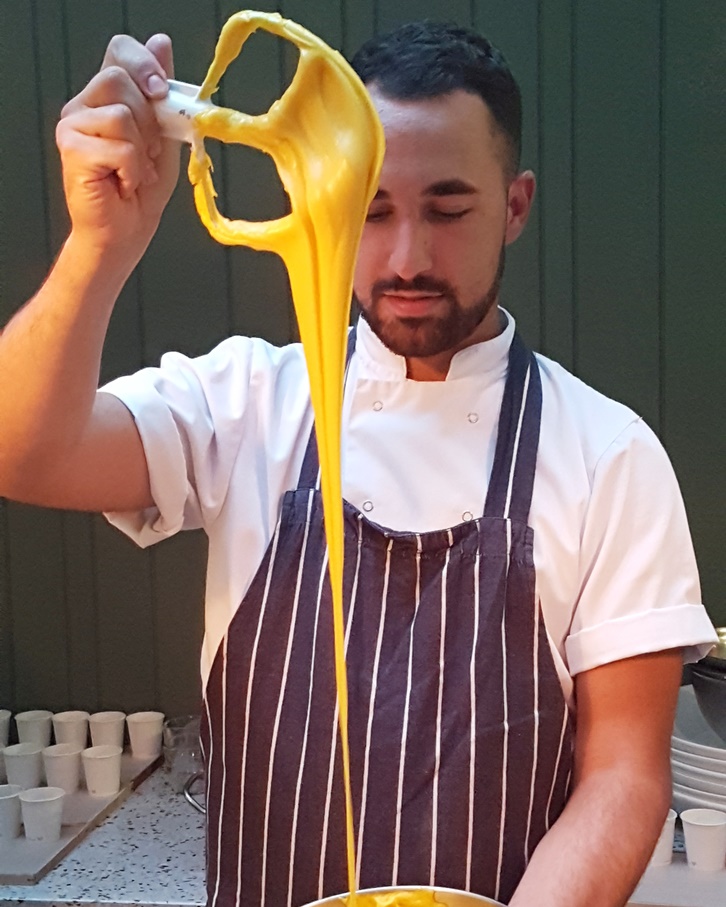 Thankfully our dough was already prepared in neat piping bags, ready for us to try our hand at little puff shapes with a flick of the nozzle at the top.  Of course, choux pastry is typically smooth, so to get that textured effect, the choux need to be topped with a thin disc of butter and brown sugar which melts and crackles over the dough as it bakes.
To avoid wasting time (and potential error), we were provided with a tray of perfectly uniform choux buns for us to fill with cool, velvety and vanilla-scented crème pâtissière.  Simply pierce the bottom of the choux with a wooden stick and pipe away until it feels heavy and full.
One thing I found most surprising was that it's actually quite easy to give your home-made choux a professional flourish.  For decoration, we used a selection of milk, dark and white chocolate discs and toppings including roasted hazelnuts, freeze-dried raspberries pieces and crunchy chocolate balls.  To get the drizzle effect (and actually stick the disc to the choux), melt some white chocolate to add to a mini piping bag and just scribble swiftly over the disc.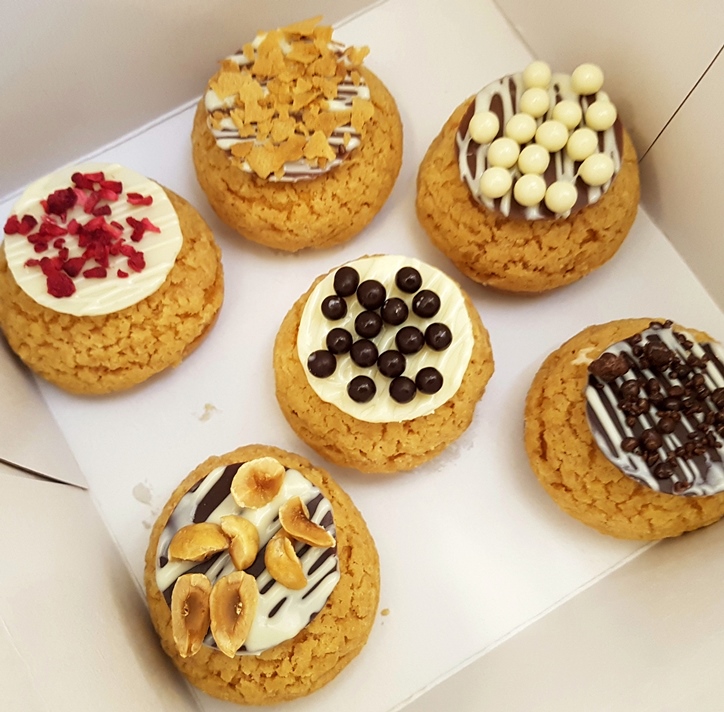 Once they were dry, we boxed them up and took them home to enjoy that evening.  They were incredibly delicious and I was pleased that they looked the part, since I previously had no experience with fine patisserie.  With Roberto's expert instruction, I'm confident that I'll be able to try and bake them from scratch at home – maybe it could be a project over Christmas.
The choux are available every day at the patisserie and while the masterclass was a one-off, it may be open to the public at some point (watch this space).  Sans Pere is also currently hosting other cool events such as brush lettering with a calligrapher, coffee brewing and Christmas shopping evenings.
Sans Pere is a real treat for lovers of relaxed cafe culture and this week sees the opening of its second outpost – a petite cocktail and dessert bar – on Hackney's Broadway Market.
Chérie City was a guest of Sans Pere
Photos by Chérie City (interiors by Atelier Baulier)