London street food is always surprising us with new bites, whether it's Argentinian arepas, Amalfi burgers, loaded halloumi fries or Taiwanese wheel cakes.
Fine dining-inspired street food, however, is a less-explored niche and that's where Schmaltz has stepped in with its high end French chicken sandwiches and soups.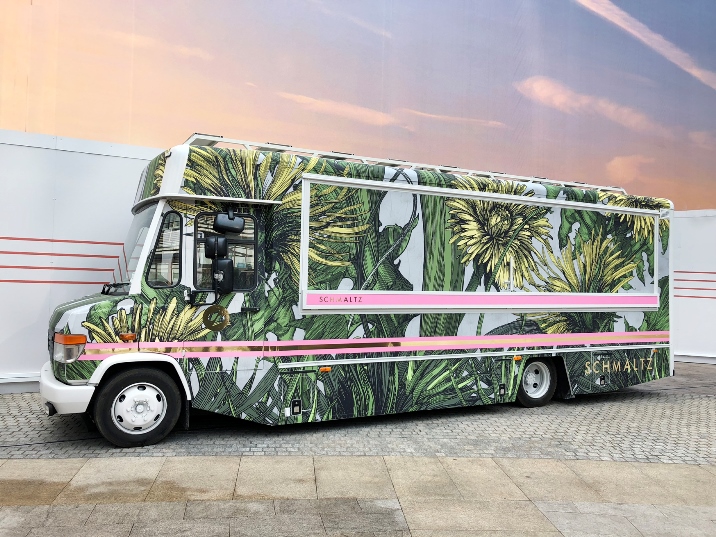 With a menu developed by Michelin-trained chef Karl Burdock and an in-house team including Glen Leeson (Patty & Bun, Bao) and George Clark (The Square, Le Bun, Bao), Schmaltz applies Michelin cooking techniques to its superior street food offering.
Housed in a vibrant dandelion-print food truck by Scottish textile designer Timorous Beasties, it certainly looks the part – I can definitely see it parking up at the posher festivals next summer.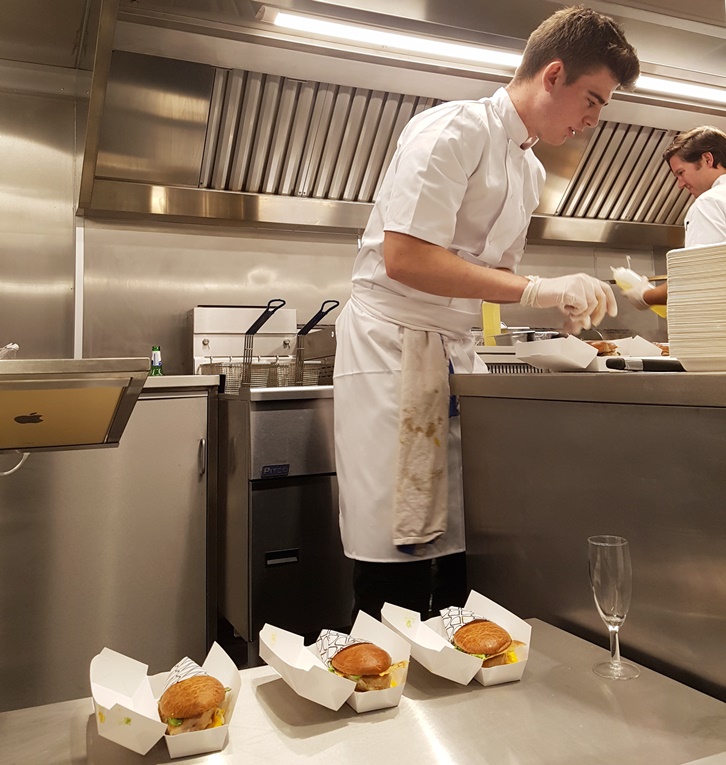 The bird of choice is French Label Rouge chicken (heritage-bred and aged for over 81 days) and all of the sauces are natural and home-made.  Each hot, made-to-order sandwich includes a whole chicken breast seared and roasted with a shard of golden skin and served in an elegant teardrop-shaped brioche bun.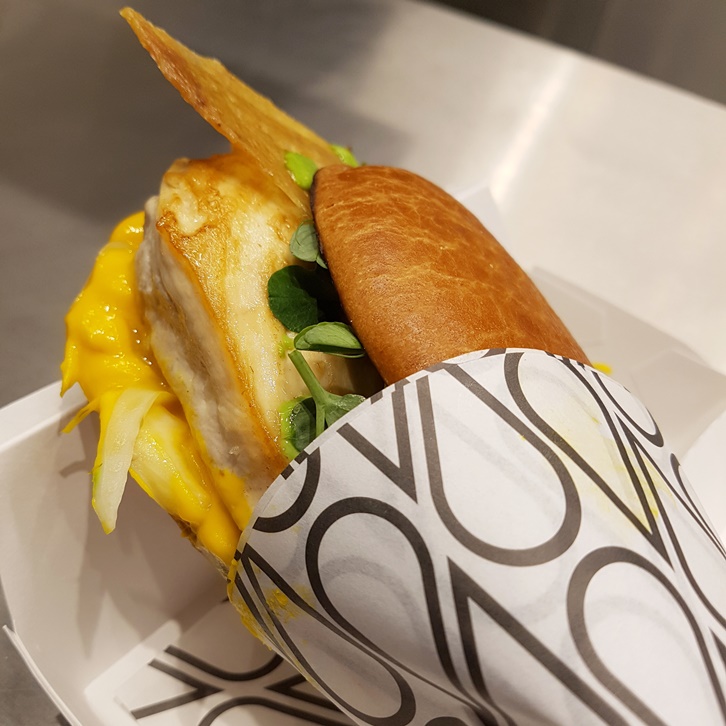 Out of the three sandwiches on offer, I tried the Chicken Schmaltz – roast chicken skin, carrot reduction, pea leaf, parsley sauce and pickled fennel.  The chicken was tender and juicy with the most delicious crispy skin, aromatic emulsions and tangy pickled fennel to really enhance the chicken flavours.
I also couldn't resist a few bites of the Mushroom Schmaltz – roast chicken skin, mushroom sauce with mushroom duxelles, baby kale and wasabi rocket leaves and Parmesan mayonnaise.  This sandwich was even more indulgent with an intense hit of garlic-truffled mushroom duxelles and matured Parmesan, however the wasabi rocket leaves cut through the richness nicely.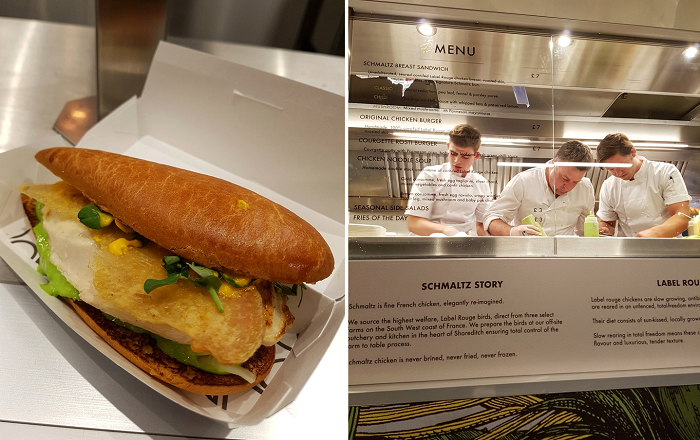 Currently stationed at Broadgate Circle, Schmaltz is in the perfect spot for a lunch treat and the sandwiches are reasonably filling and well-priced at £7 a pop.  I can't wait to go back and warm up with some of their gourmet soup filled with chicken and fresh pasta.
Schmaltz is at Broadgate Circle Monday to Friday from 11am to 5pm.  For more information, visit: www.schmaltzlondon.com
Photos by Chérie City