Autumn is officially the season of all things orange and this year I've really got into the spirit of it, cooking hearty pumpkin soup and butternut squash tarts.
Another favourite autumn pastime is indulging in a delicious weekend brunch, particularly when it can be enjoyed at home.  So, when Microplane asked me to create a seasonal recipe, it just had to be Carrot fritter stacks – a tasty orange brunch dish.  They're a little different from your usual pancakes or rostis and are handy for using up any leftover carrots at the end of the week.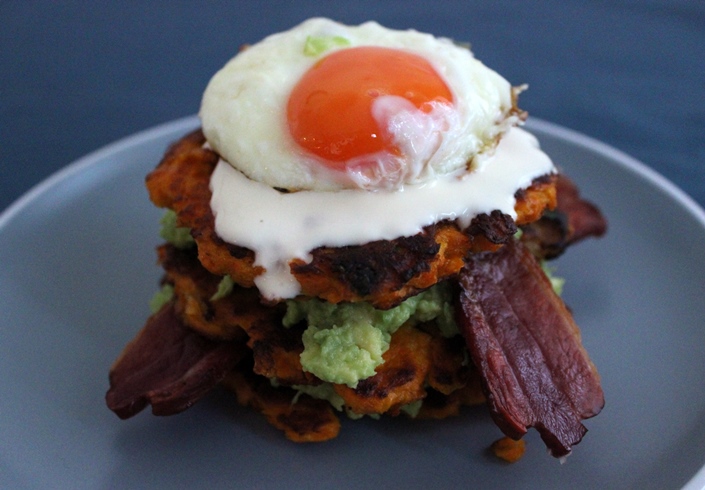 Microplane is the industry leaders for graters, producing superior kitchen tools for over 50 years.  The brand's game-changing photo-etching process sets their graters apart from the rest, with ultra-sharp cutting edges that offer precision and enhance the natural aromas of food.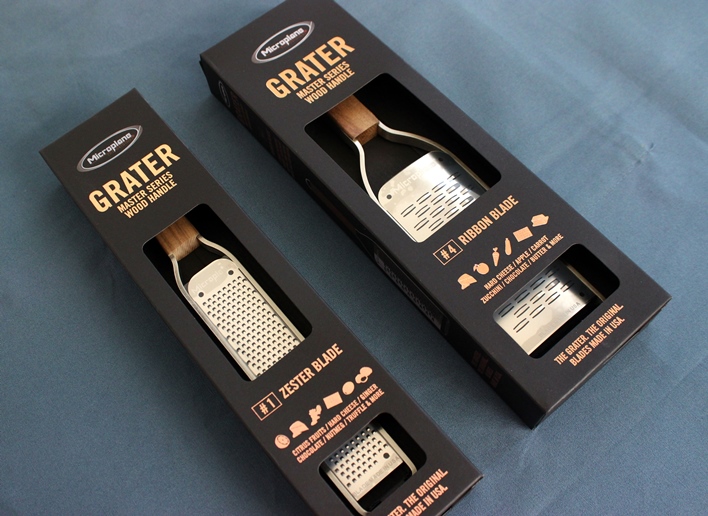 Made in the USA to high specifications, the beautifully-designed graters are long-lasting investment pieces and feel ever so luxurious.  With a premium walnut wood handle, tactile rubber stopper and smooth edges, the graters are a joy to use for both professional and hobby chefs (like me).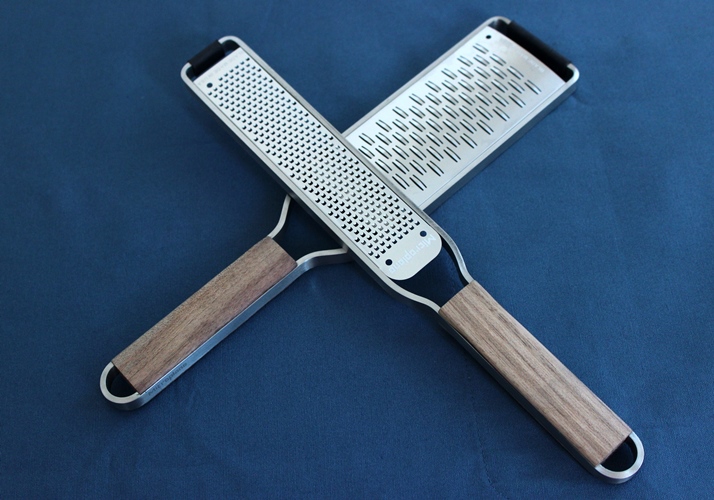 I tried out the Ribbon Blade and the Zester Blade and could immediately see the difference in quality between them and my regular supermarket grater.  The blades are slimmer than I'd expected but also extremely sharp, making them ultimately safer and easier to use.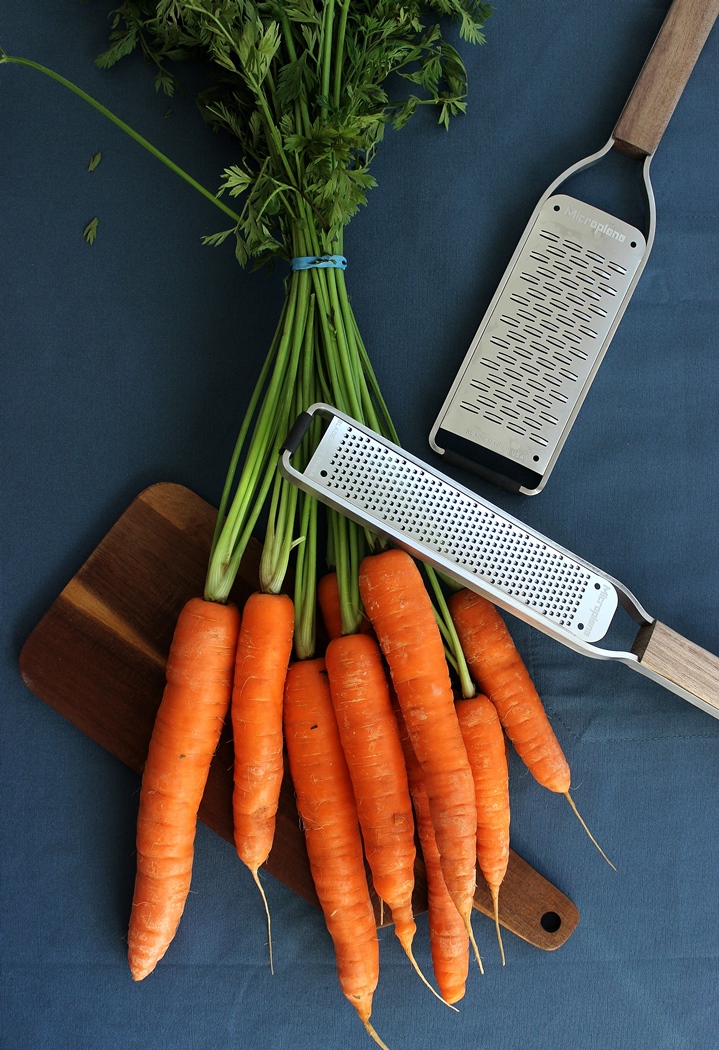 They glided through the carrot quickly and I was even able to grate an onion without too much effort.  I was so impressed with their performance that I'm now looking at other Microplane products to add to my kitchen collection.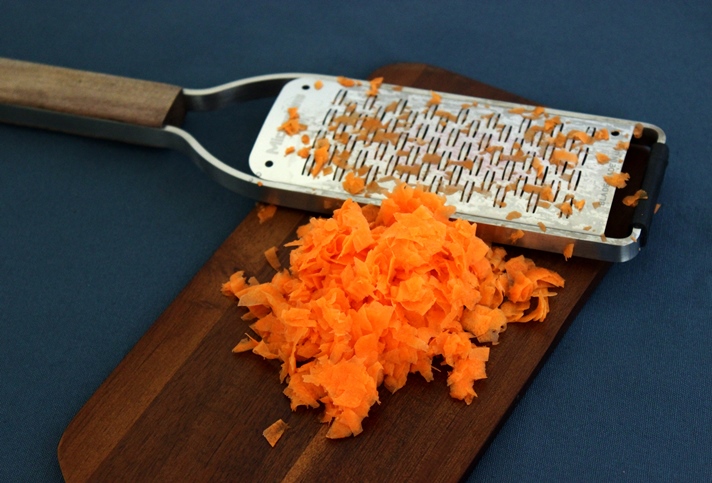 Hungry yet?  Here is everything you need to make your own tasty Carrot fritter stacks at home:
Recipe (serves two people): 
6 medium-sized carrots
Half an onion
2 medium free-range eggs
1 handful fresh corianger
1.5 tablespoons plain flour
1 tablespoon butter
4 rashers of bacon
1 avocado
1 tablespoon crème fraiche
Salt and pepper to season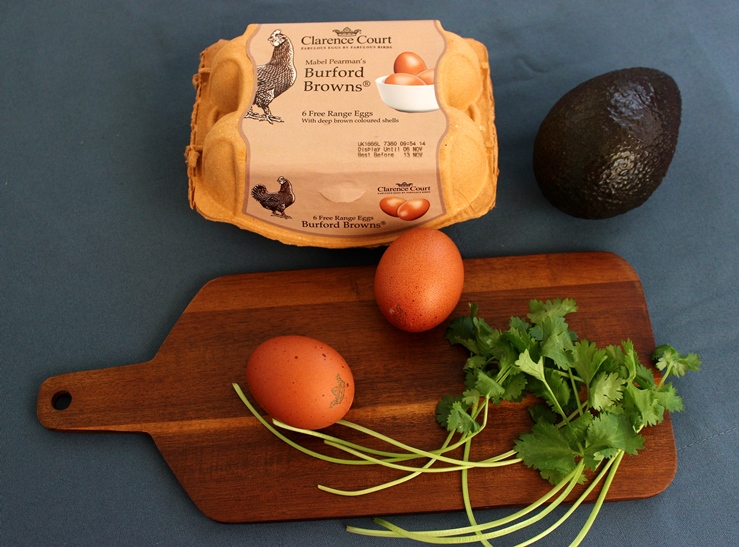 How to:
Grate the carrots and onion in a large bowl.
Beat the eggs and add to the bowl with the flour and torn coriander leaves.  Season with a pinch of salt and plenty of freshly-ground black pepper and mix until combined.
Melt the butter in a hot frying pan.  Add a heaped tablespoon of the mixture and flatten lightly into patties of approximately 1cm thickness.  Cook for 3 minutes on each side until golden brown.
Layer with grilled bacon and smashed avocado with fresh lime juice and top with crème fraiche and a fried egg (I used Burford Brown for a vibrant orange yolk and rich flavour).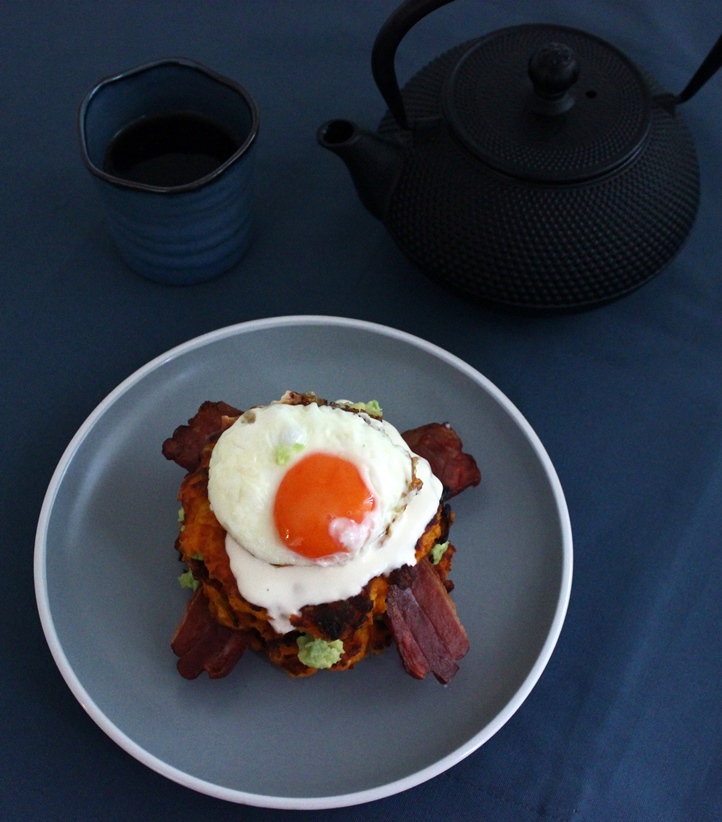 The carrot fritters are so versatile that you could instead layer them with griddled halloumi, smoked salmon or even last night's brisket.  If you have a strong aversion to coriander, don't be put off, just replace it with a touch of cumin and cinnamon.
This brunch dish is so moreish and I love how the sweet flavours of the carrots are elevated by the aromatic coriander and tangy lime in the smashed avocado.  The Microplane ribbon blade grater cuts the carrot effortlessly and the zester blade can be used for a lemon zest garnish or adding a finer texture to the carrot mix.
WIN:
To recreate this brunch recipe at home, Microplane are kindly giving away a pair of Microplane Master Series graters (worth £60) to one lucky reader.  To enter, simply follow Microplane on Twitter and Facebook, retweet/share this post on your own Twitter and Facebook and leave a comment on this post stating your own favourite autumn recipe.  Good luck!
Competition closes at 12 noon on 28th November and is only open to entrants over 18 years-old. 
Microplane graters are available to buy online at www.johnlewis.com and www.steamer.co.uk.
This post is sponsored by Microplane
All photos by Chérie City