Do you ever find yourself googling 'the best avocado toast in London', or for that matter, any other city you're in?
With the imminent arrival of London's first dedicated avocado bar, it's fair to say that avocado dishes have become an all-day staple, but some places do it much better than the others.  The ones that come smashed with plenty of fresh lime, or mixed with unusual flavours get my vote (but no dried chilli flakes, please).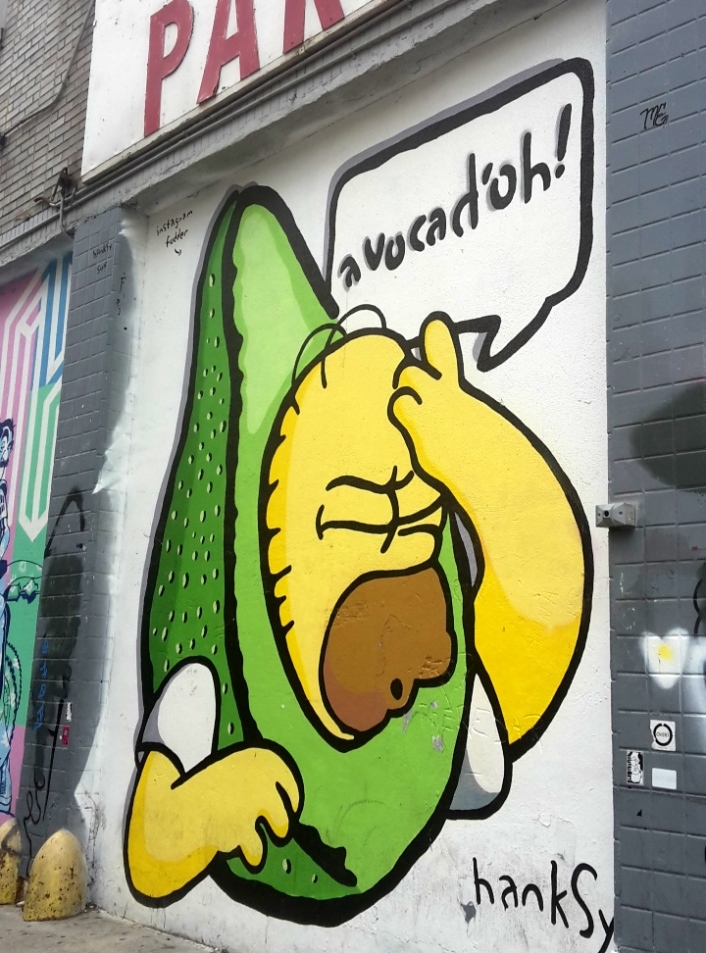 Here are a few tried and tested favourites for when you're out and about in London…
Notting Hill's Farm Girl really masters the Australian cafe concept of healthy dishes with a little bit of indulgence.  The Avocado toast is roughly smashed with a hint of lime, generously sprinkled with fresh pomegranate seeds (they make all the difference) and drizzled with high quality olive oil.  The dish is elevated even higher with the addition of poached eggs, heavenly harissa-spiced sweet potato wedges and a rose latte.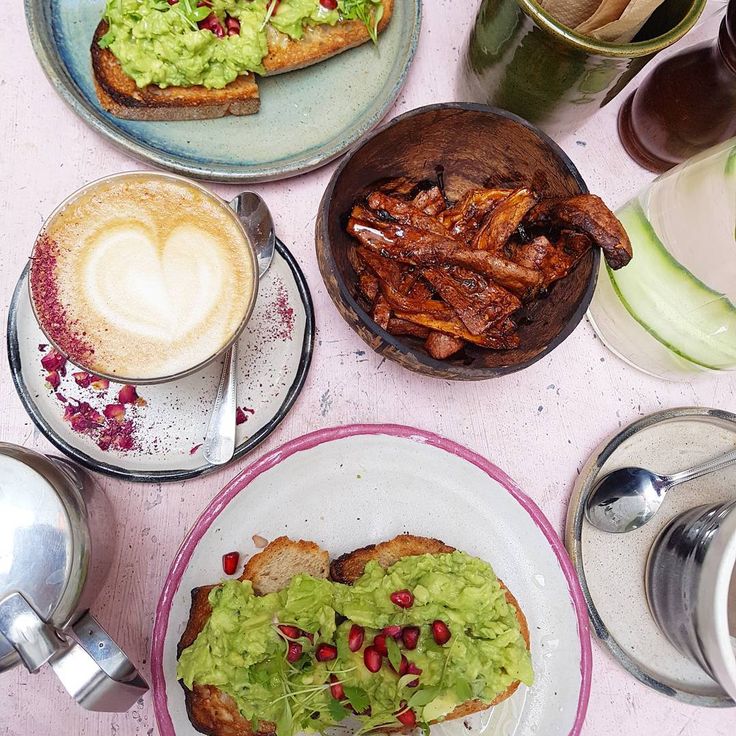 The Avocado toast can also be found at Farm Girl's recently opened second cafe in the Sweaty Betty flagship store on Carnaby Street, which is just as good with a more sociable atmosphere.
Dominique Ansel Bakery, Belgravia
More than just home to the Cronut, Dominique Ansel Bakery makes Avocado toast that's pretty enough to rival its pastries.  It's almost like a mini garden with sliced avocado arranged in the shape of a flower, smashed avocado with lime and velvety ricotta.
The final touch is the garnish of paper-thin radishes, tangy pickled pink onions, torn tarragon leaves and a lightly-dressed frissé salad.  Absolute perfection!
An east London institution, Pavilion Cafe is quite the weekend hotspot in Victoria Park.  Affordable and family-friendly, the open-air cafe and bakery occupies a prime spot in front of the boating lake and serves up tempting brunch dishes that include a typical Sri Lankan breakfast and freshly-baked Swedish buns.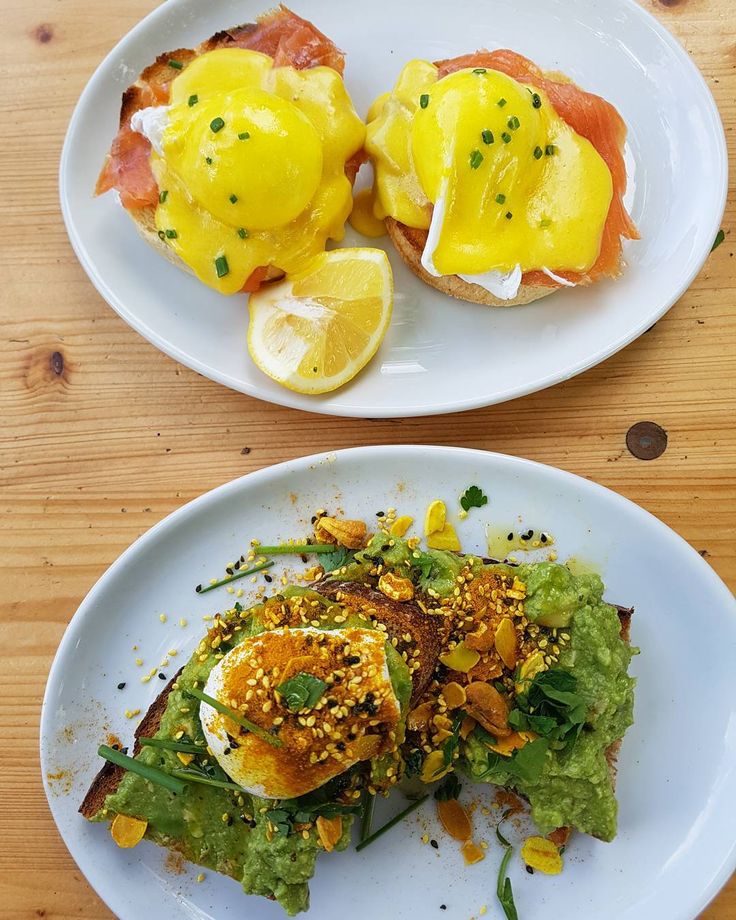 Their Smashed avocado toast includes one perfectly-cooked poached egg and is topped with vibrant dukkah (aromatic but not spicy), sesame seeds, sliced almonds and chives.  It's a favourite that I keep returning to, however the Eggs Royale and Veggie breakfast are also worth a look, if you can tear yourself away from the avo.
The Ivy Market Grill, Covent Garden 
Not technically Avocado 'toast', but a recent discovery for me is the glorious Avocado Benedict at The Ivy Market Grill.  Much better than the usual Eggs Florentine, in my opinion, the Avocado Benedict on fluffy toasted English muffins is the perfect mix of creamy and tangy with lime-dressed avocado, punchy hollandaise and sesame to liven up the flavours.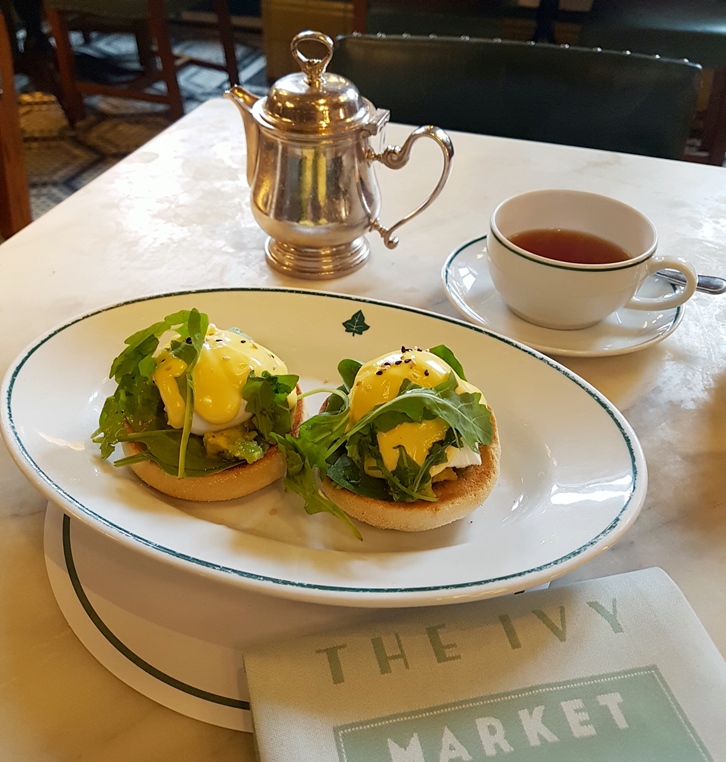 The Ivy 1917 breakfast blend is served in a traditional silver pot and makes for a superior brew.  Note that The Ivy cafes don't serve breakfast dishes all day, so get there before 11.30am weekdays or anytime for weekend brunch.
This Tom Dixon-designed all-day restaurant overlooking Trafalgar Square is a bit of a fashion crowd haunt.  It's easy to see why with its sleek interiors and tempting menu, from healthy breakfast dishes to Asian-inspired bites for lunch and dinner.
Smashed avocado and poached eggs is exemplary, with grilled plum tomatoes, sesame-infused baby spinach and yuzu hollandaise (pictured without on this occasion) on sourdough.  If you really want to hit the avocado hard, pair it with a Detox smoothie packed with spinach, avocado, apple, lime and agave.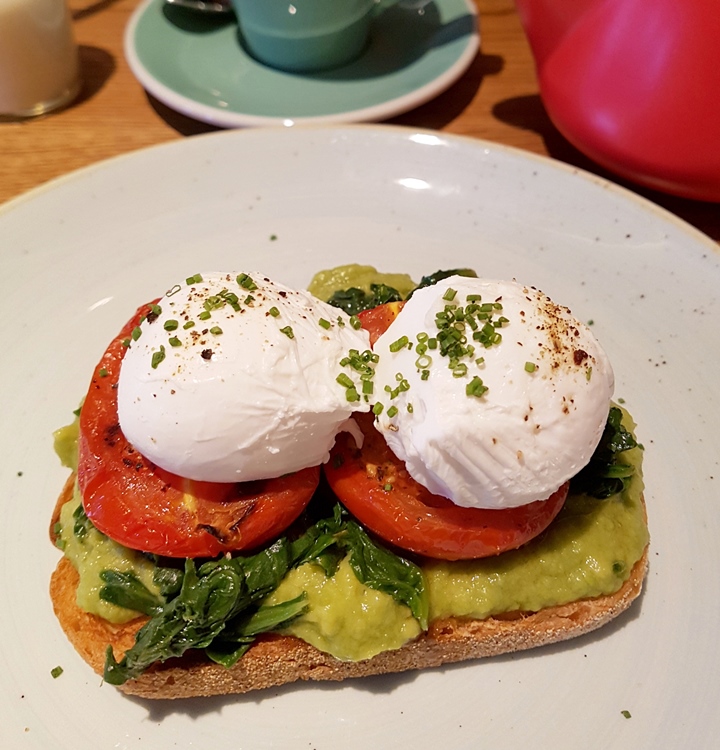 Other commendable avocado dishes in London are the Vegan bowl at Boki Seven Dials, Le Pain Quotidien's Toasted avocado tartine with citrus cumin salt and Crushed avocado with Shed-made beans and poached eggs on sourdough toast at The Bikeshed in Shoreditch.
Are you an avocado addict?  What is your favourite avocado dish in London?
All photos by Chérie City