Director Léonor Serraille's debut film Jeune Femme (or Montparnasse Bienvenüe) is a heartfelt account of a woman hitting rock bottom and then re-inventing herself.
The captivating Laetitia Dosch plays Paula Simonian, a chaotic, unemployed woman who has just been dumped in the cruelest way by her 50 year-old boyfriend of ten years, Joachim Deloche (Grégoire Monsaingeon).  Upon discovering he's changed the locks, Paula stands yelling outside and splits her forehead open when bashing his door in a rage.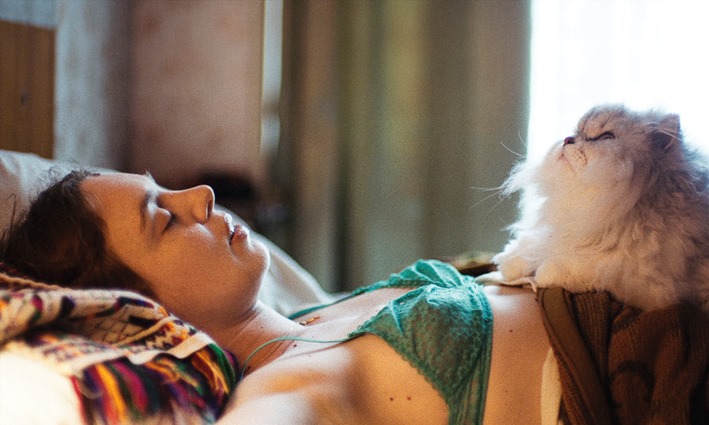 After fleeing hospital, she spends the night wandering around Paris after being kicked out by her sister Anne (Marie Rémond) and crashing a house party full of strangers.  With a bit of cash from her sister, Paula checks in to a run-down hotel with her ex-boyfriend's cat who she finds roaming in the street and takes stock of her situation.
Her misery is lifted momentarily when she is mistaken for a girl called 'Sarah' by a supposed old school friend Yuki (Léonie Simaga) and ends up playing along.  Cool and seductive Yuki buys her lunch and they ride the metro back to Paula's hotel.  Their liason doesn't get far, but they become friends and see each other again.
Having never held down a proper job, standing on her own two feet doesn't come easily to Paula.  She job hunts with little success but eventually finds a part-time job at a knicker bar in a shopping centre and has to polish up her appearance to fit in.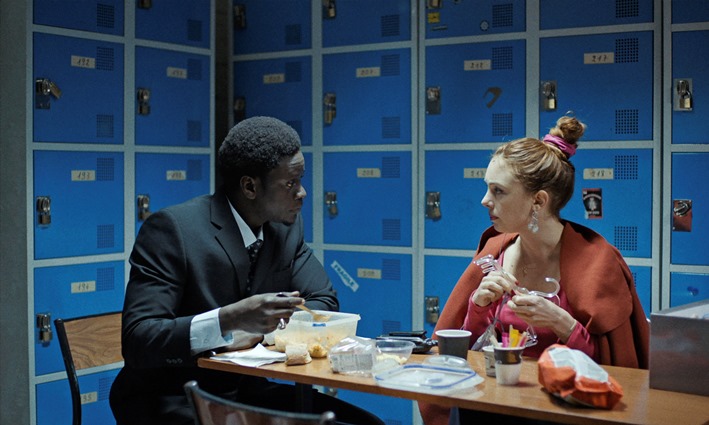 Meanwhile, she also blags herself a job as a live-in nanny, looking after the shy and disconnected Lila (Lila-Rose Gilberti).  Luckily her mother (Erika Sainte) doesn't press her for references and believes that Paula is an arts student at university.  Her modest room in the old 'servants quarter' provides some stability and even though their bourgeois routine takes some getting used to, things go well for a little while.
Paula befriends the shopping centre security guard Ousmane (Souleymane Seye Ndiaye) and one day brings Lila to the shopping centre to hang out, eat candyfloss and try on dresses.  Late to bring her home, Lila's mother is livid and starts advertising to replace Paula.
Despite more than a few challenges along the way, Paula gets her life on track and finds a new sense of independence and self-worth.  She even begins to make amends with her icy, estranged mother (Nathalie Richard), who never forgave her for leaving the family at an early age.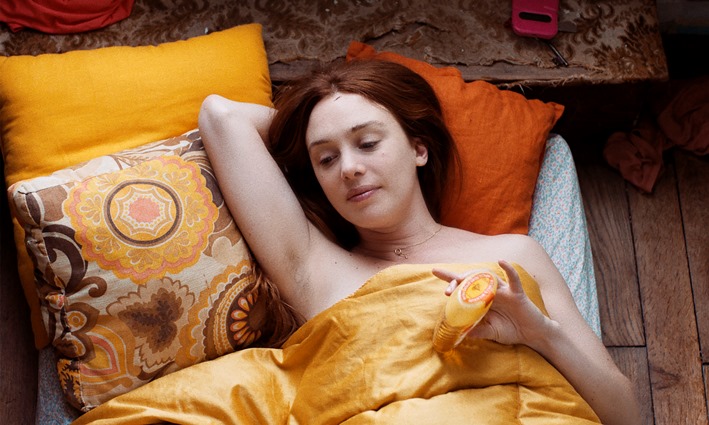 As expected, the pretentious Joachim Deloche comes crawling back and Paula is posed with the opportunity to slot back into her old lifestyle of fancy dinners and a plush Parisian apartment.  However, she resists and has to fiercely fight off his advances.
A far cry from the usual romantic depiction of Paris, Paula shows a grittier side of the city which can be unkind to those who are down on their luck.  She is a self-destructive, impulsive and frustrating character but you soon start rooting for her and for things to start going right.
Jeune Femme is showing on Sunday 15th October as part of BFI London Film Festival 2017.