Is it just me, or do you also have an ever-growing list of must-see hotels around the world?  Whether it's the latest opening from a cult designer or a hip neighbourhood gem, there are certain hotels that manage to grab your attention just by their approach to art and design.
For the most discerning art lovers among us, here are some of the top hotels that should be on the travel radar…
Faena Hotel Miami Beach 
Luxury hotel Faena is definitely the coolest hotel on Miami Beach and a regular haunt for the art crowd.  Designed by filmmaker Baz Luhrmann and his wife, costume designer Catherine Martin, the hotel evokes the cinematic glamour of the 1950s and is all about creating sensory experiences.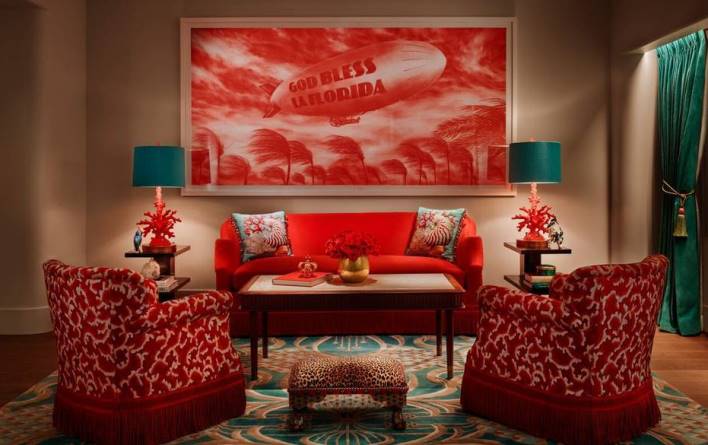 In the hotel's art collection are works by Damien Hirst and Jeff Koons, while Juan Gatti painted the entrance's Cathedral murals and Alberto Garruti designed two chandeliers to replicate lightning strikes over the Pampas of Argentina.  However, it's not just about the big names, as Faena's bar The Living Room hosts Local Culture Mondays showcasing the works of local artists.
Gramercy Park Hotel, New York 
This midtown gem not only looks the part, with its Renaissance-revival interiors by Julian Schnabel, but it has one of the most covetable art collections in the hotel world.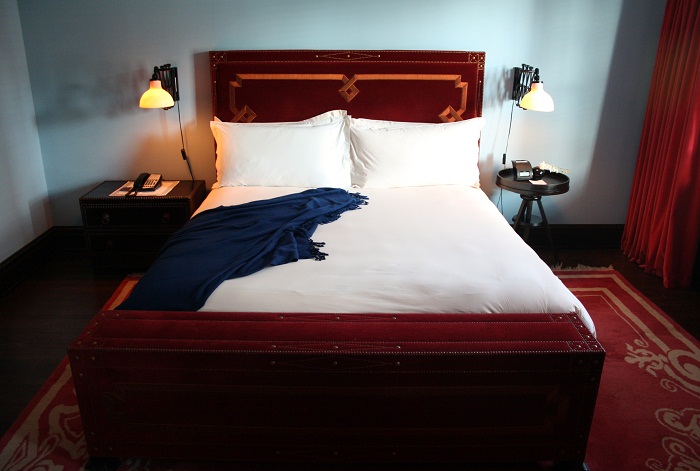 Guests can marvel at iconic pieces by the likes of Jean-Michel Basquiat, Andy Warhol, George Condo and Richard Prince while lounging in the lobby or sipping cocktails in the exclusive Rose Bar.  I stayed there on a past trip to New York and was wowed by this hotel's moody, restrained opulence – also don't miss its rustic Italian restaurant, Maialino, by Danny Meyer.
The Gladstone Hotel, Toronto
Located in Toronto's cool West Queen West neighbourhood, The Gladstone was originally a residential building that attracted the city's artists and creatives since opening in 1889.  Over ten years ago, it was relaunched as an affordable concept hotel by artist and hotel president Christina Zeidler and its 37 rooms have each been uniquely designed by artists.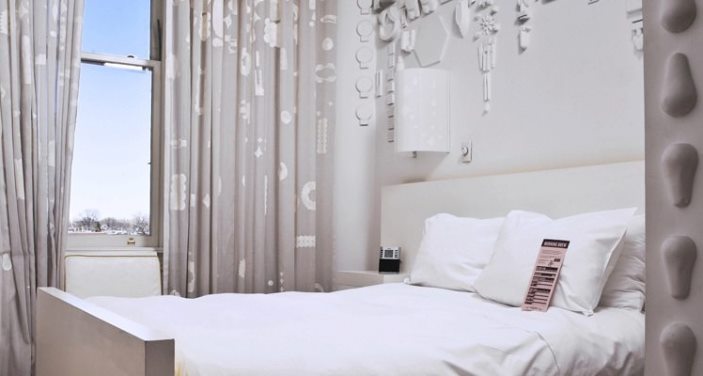 The Gladstone's art gallery incorporates spaces across its four floors and is the perfect spot to discover Toronto's best art talent, particularly during its frequent programmes and events.
Swatch Art Peace Hotel, Shanghai
Nestled on The Bund, this remarkable, upscale hotel by watchmaker Swatch is also partly an art gallery and artist live-work studios.  Local artists can stay in residence for up to six months to produce work that interacts with the space and offers guests a glimpse of Shanghai's thriving creative scene.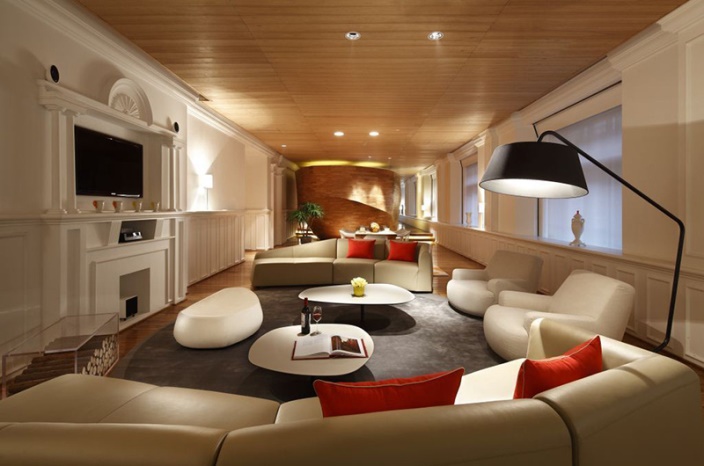 Swatch is synonymous with creative luminaries, having collaborated with the likes of Keith Haring, Jeremy Scott, David La Chapelle and Cassette Playa.
Villa La Coste, Provence
Chateau La Coste, Provence's spectacular art centre and winery, has just this summer opened a luxury hilltop hotel with 28 beautifully-appointed rooms.  High-end and minimalist, Villa La Coste overlooks the sprawling vineyards, where the landscape is punctuated with outdoor installations by artists such as Louise Bourgeois, Richard Serra and Tracey Emin.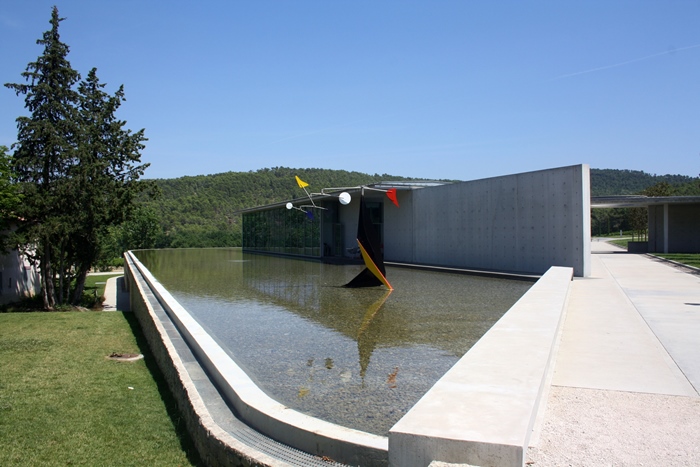 As if that wasn't enough to tempt, there are three restaurants and a spa on the complex and it's only a 25-minute drive to the charming university city of Aix-en-Provence.
To see where else I've recommended for art lovers in Paris, check out this post on Expedia's blog, The Hotel Edit.
The post is in collaboration with Expedia
Images courtesy of the hotels (Gramercy Park Hotel and Chateau La Coste by Chérie City)