Covent Garden seems to be acing it with great shops, restaurants and cafes, but my new favourite has to be Boki on Earlham Street in Seven Dials.
It's a chilled-out independent coffee shop with a neighbourhood vibe that stays open into the evening (9.30pm/10pm most nights).  It also features a stylish plant-covered bar serving cocktails, wine and craft ciders, making it a prime spot for after-work drinks (no need to stand on the street or endure pumping club music).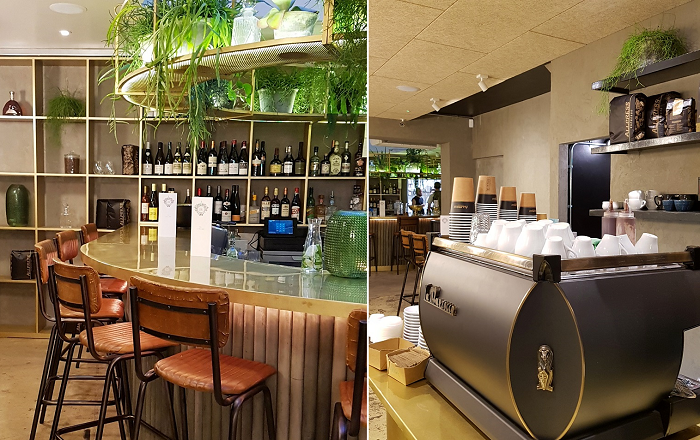 Boki was set up by the super-friendly Boris Becker and Kim Mahony Hargreaves (hence the name), who worked together in the film industry and bonded over their love of good food and coffee.  Hailing from the UK and Asia, Boris and Kim have different perspectives on food that come together harmoniously on their menu, balancing fresh and spicy flavours.
What really sets them apart, though, is their passion for high quality, well-sourced produce and it's clear that they've considered and curated every aspect of the food, drinks and design.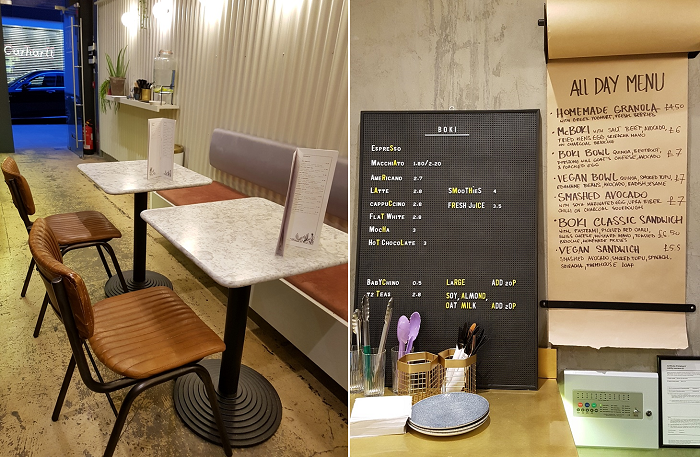 The cafe has an airy, industrial-luxe feel with concrete floors contrasted with highlights of brass, touches of marble, cool lighting and most importantly – comfortable seating!  There are also some lovely touches like blue pottery plates, black and rose gold cutlery, chilled cucumber water, a proper good soundtrack and Aveda hand wash in the bathrooms.
The best way to eat dinner at Boki, to avoid serious food envy, is to order a selection of small and larger dishes and share.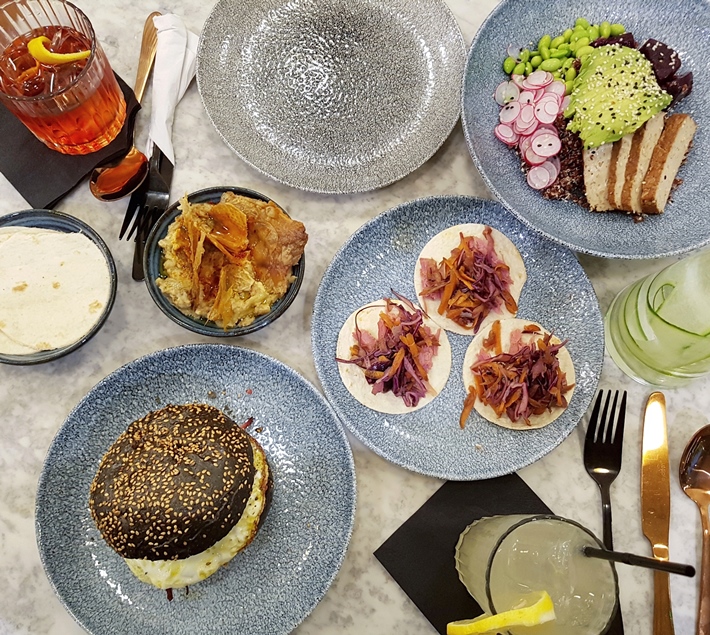 Crispy chicken skin crackling with a choice of baba ganoush or houmous was a moreish little snack.  The thin shards of chicken skin were golden and well-seasoned and the baba ganoush had a home-made taste with slow-cooked aubergine and subtle flavours.  It also came with a plate of mini tacos for dipping – a nice change from the usual bread.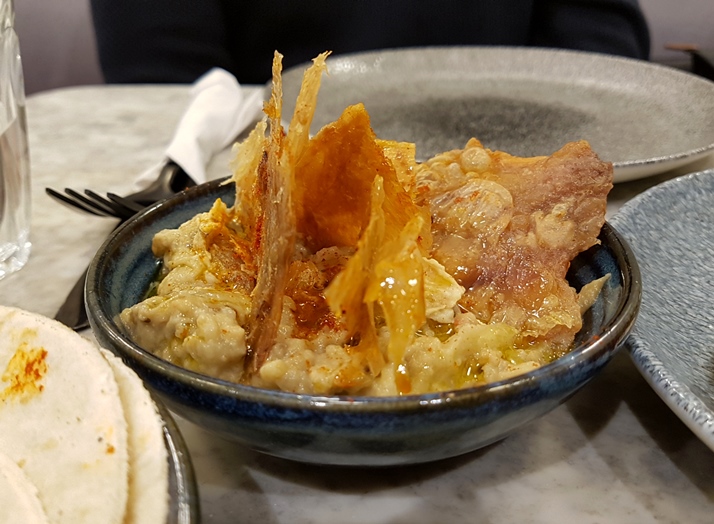 Salt beef tacos with Asian slaw and sriracha were punchy and tasty – you might want a whole plate of them to yourself.  The salt beef was tender and juicy and went well with the tangy and colourful Asian slaw and the sriracha mayo that had nice kick but wasn't crazy-hot.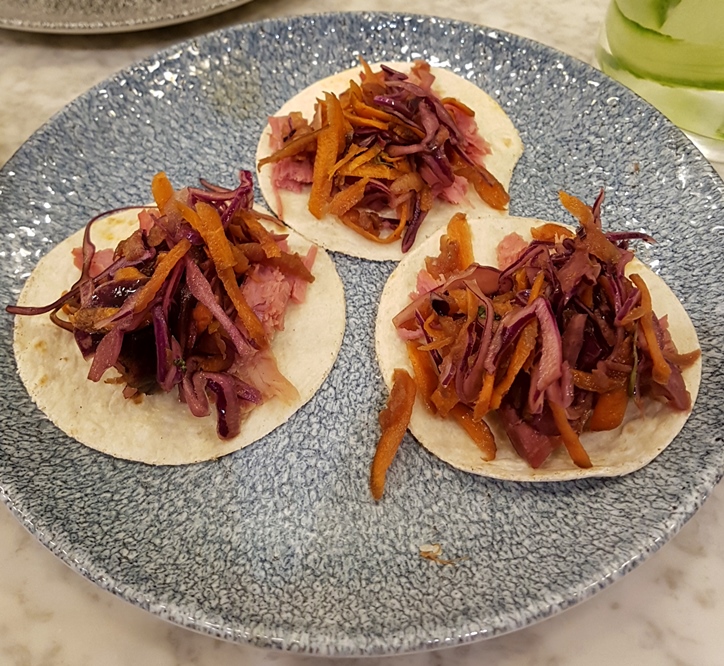 A star dish was the McBoki with salt beef, avocado, fried hen's egg and sriracha mayo on a charcoal brioche. Not only does it look the business but it's the kind of sandwich that you'd come back for again and again…morning, noon or night!
I think we've established now that Boki does a mean salt beef, but it was the perfectly-dippy fried egg, creamy avocado and that earthy (and a tiny bit gritty) charcoal bun that really elevated it.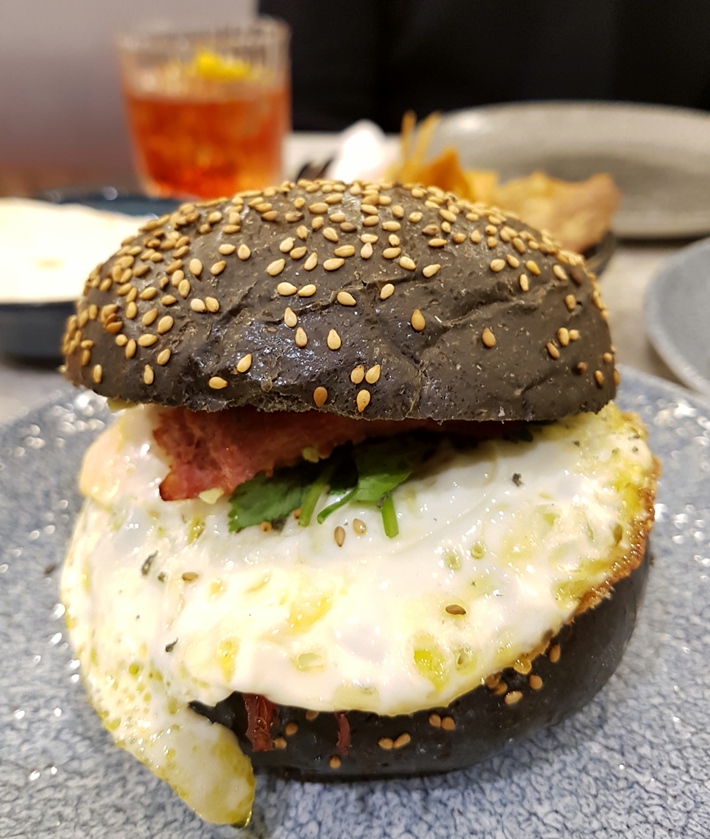 A great balance for the smaller, flavoursome dishes was the healthy and nourishing Vegan Bowl.  This highly-Instagrammable dish was filled with a generous amount of pillowy quinoa, sliced ripe avocado, edamame beans, chunky beetroot, thinly-sliced radish, toasted sesame seeds and really tasty smoked tofu.  It was so fresh and filling and I can see myself ordering it again for a virtuous lunch on the go.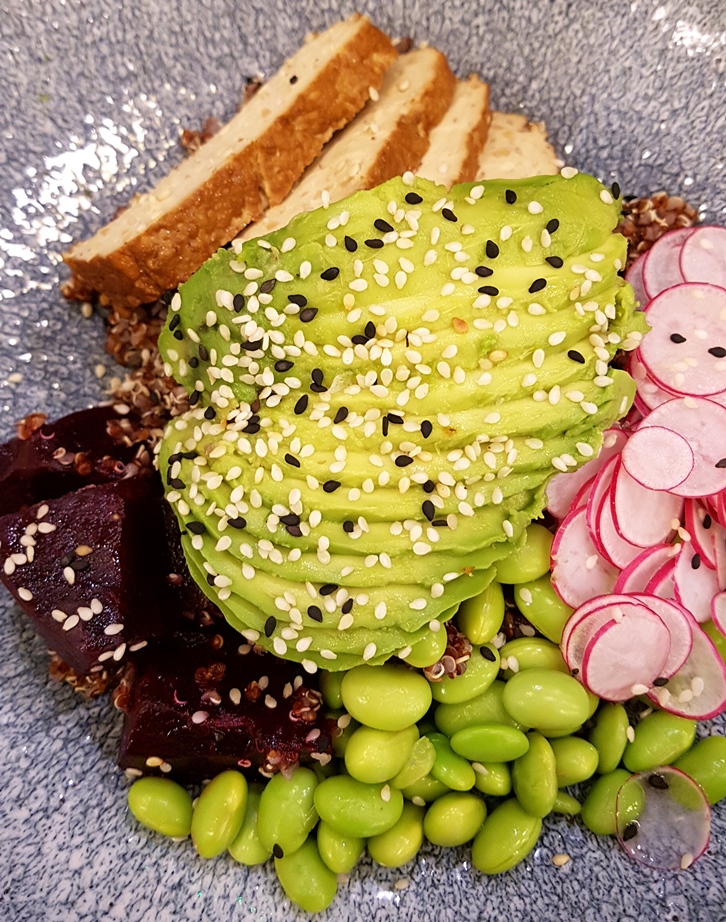 To finish, we enjoyed a heavenly Brownie with a little pot of the most decadent salted caramel sauce.  It was such a joyful combination that I reckon all chocolate desserts should come with this!  The home-baked cakes and tarts on the counter also looked very tempting.
Boki are really proud of their coffee (made using Allpress espresso) and it's easy to see why.  Steven's Flat White was exemplary – smooth, rich-roasted and just the right temperature.  My T2 French Earl Grey was also fragrant, fruity and nicely served in a colourful teapot.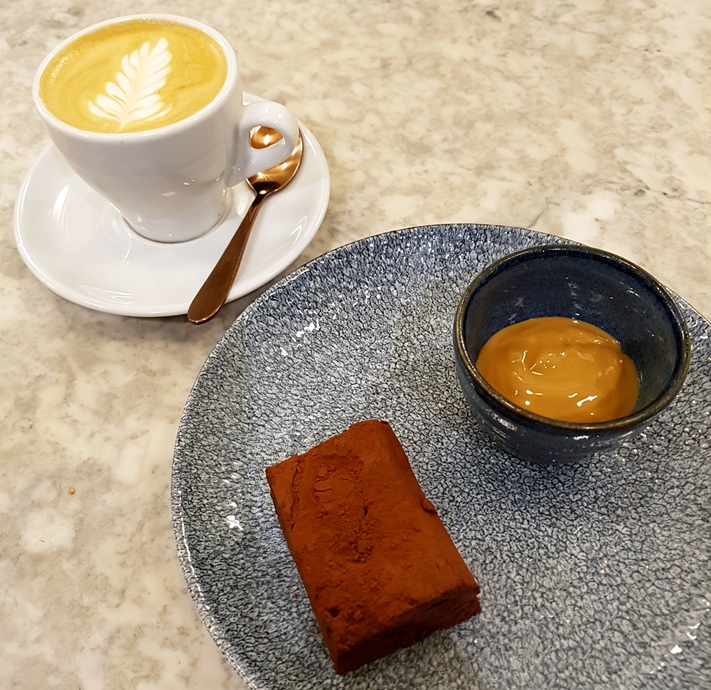 Also worth a mention are the excellent cocktails – many of them infused with coffee.  Steven went for the Boki Negroni with Sipsmith gin, coffee-infused Campari and Vermouth, which was just as it should be, but with the addition of a subtle coffee flavour.  My Boki gin iced tea was very refreshing and summery, made with Sipsmith gin, lemon verbena tea and fresh lemon.
Boki is a great spot if you want something a little different in Covent Garden, whether it's a relaxed lunch, afternoon caffeine fix or cocktails and bites in the evening.  I think it might become my regular haunt.
Chérie City was a guest of Boki
All photos by Chérie City