For our summer holiday in Palma de Mallorca, we were excited to discover the Innside by Melia hotel brand for the first time.  As a 'next generation' hotel concept, it has a cool approach to affordable luxury and lots of millennial-friendly touches.
The majority of our time was spent at the sleek, urban Innside Palma Center and then we had a change of scenery over at the brand new Innside Palma Bosque close to the port.  Even on a relaxing city-beach break, we couldn't help hotel hopping and it turned out to be a wise move, as the two hotels complemented each other perfectly.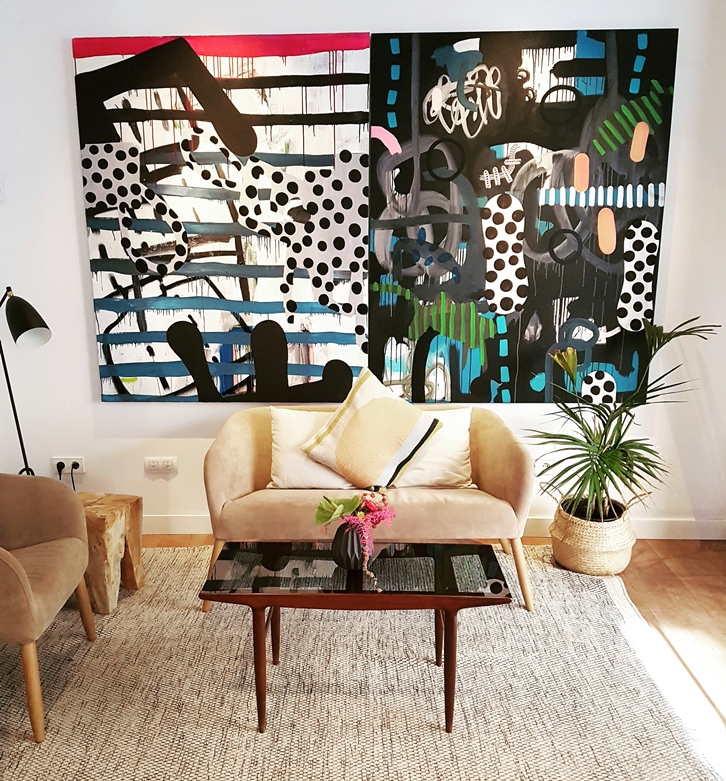 Innside Palma Center is a stylish boutique hotel in the north of the city, close to the main train station and the old quarter.  It has a creative, relaxed feel with contemporary rooms and artworks from a local gallery throughout the hotel – serious design inspo.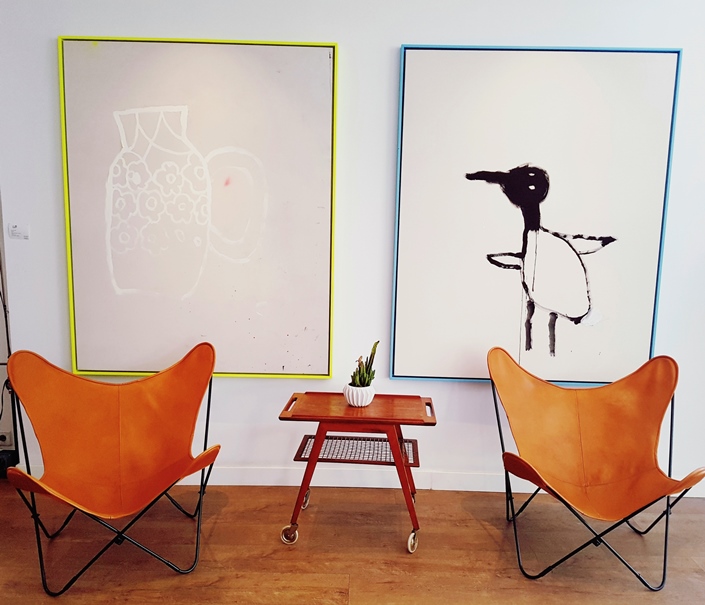 Our Innside corner room was spacious and pristine with a juliette balcony, plush bed with high quality linen, large LCDTV and best of all, a free minibar with soft drinks replenished each day.
Of course, the jewel in the hotel's crown is the fabulous rooftop Garabato Sky Bar complete with a mezzanine sun deck and the most heavenly pool.  We spent some time there soaking up the sun with strawberry smoothies and grazing on tasty Mallorcan burgers and Katsu pork sandwiches.  It's also a chilled place to enjoy evening drinks at a very reasonable price – a large glass of Pedro Ximenez was just 3 Euros.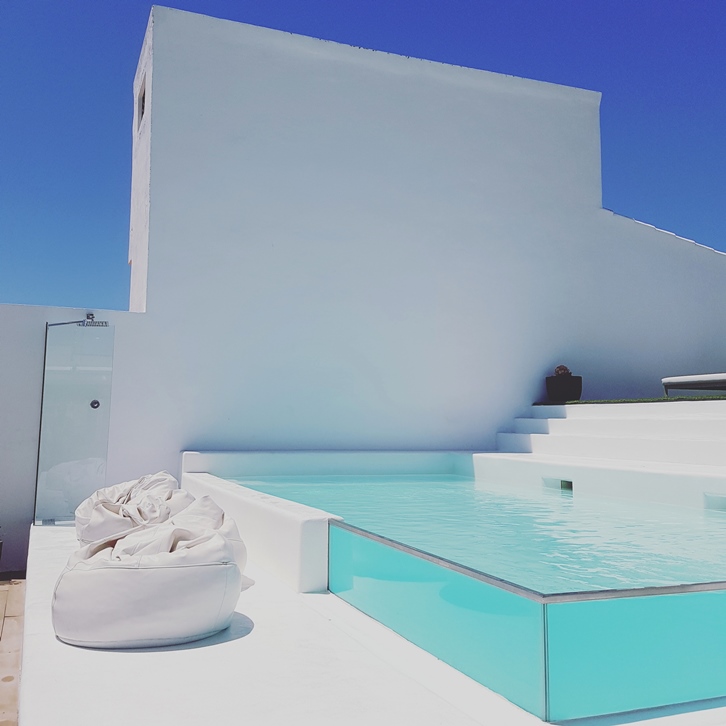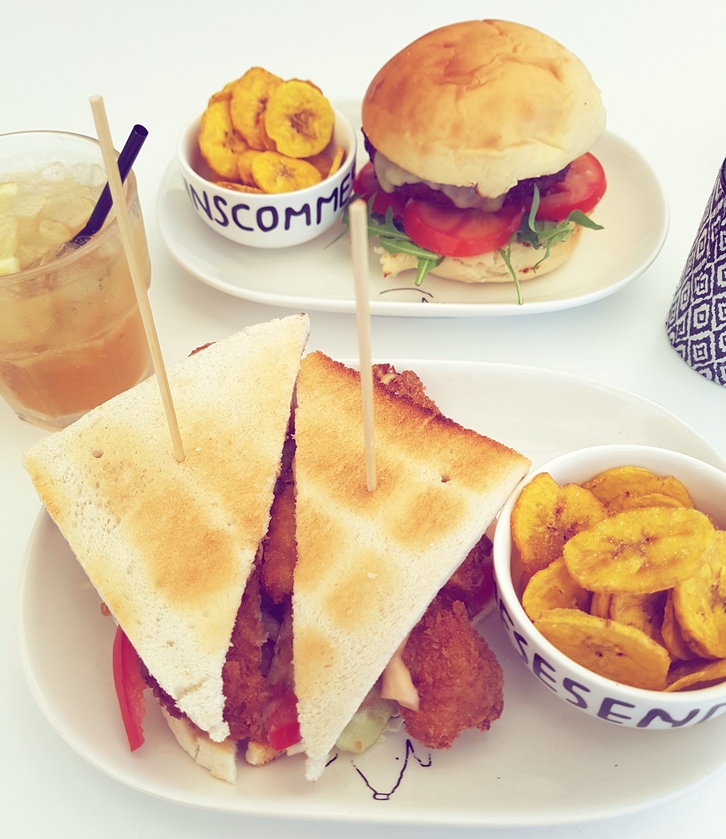 We hadn't planned to have breakfast at the hotel every day, but we were offered a very tempting deal at check-in as MeliaRewards members (tip: book directly) and appreciated the luxury of rolling on down to the lovely Garabato Restaurant in the morning.  The breakfast buffet was really very good and we were able to start each day with eggs on toast with jamon Iberico or smoked salmon, mini pastries, muffins and proper coffee.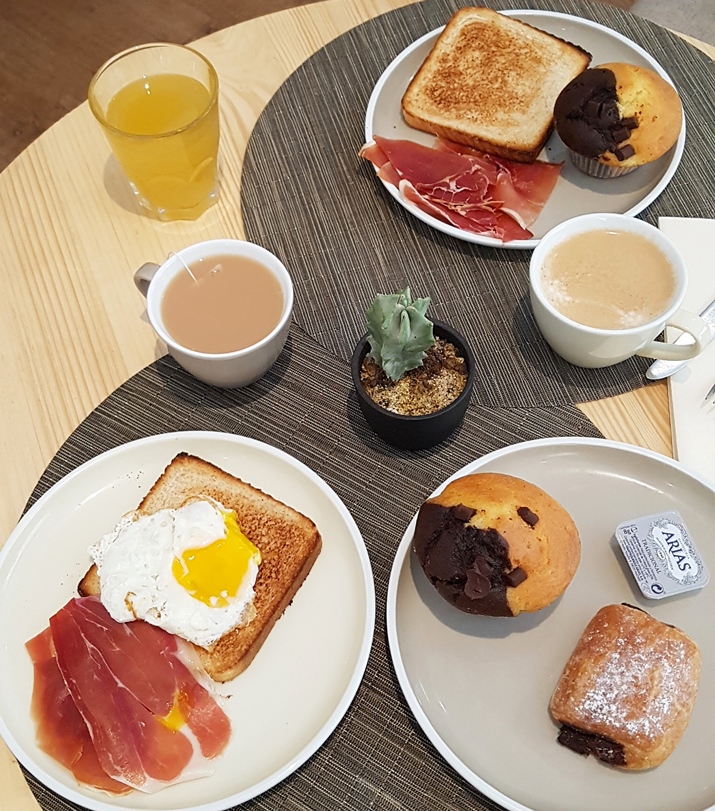 One of our favourite spaces in the hotel was the cosy ground-floor library filled with a well-curated selection of art and fashion books and magazines – it's easy to while away the hours there.
Most notable about Innside Palma Center was the friendly and efficient service.  All of the staff were so friendly and helpful, from the charismatic front desk manager who welcomed us to the hard-working breakfast and pool bar team.  Everything was so perfect that we were sad to leave.
Our second home on the trip was the newly-renovated Innside Palma Bosque, which has just been relaunched as an Innside hotel.  It's one street behind the port and is convenient for taking a bus to the many sandy beaches along the coast.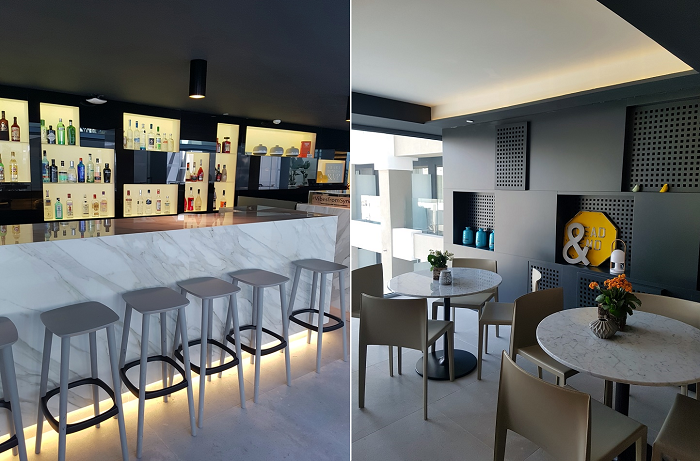 While Innside Palma Center has an intimate feel, Innside Palma Bosque is sprawling and minimalist with an open-plan lobby, lounge with a DJ and restaurant all on the ground floor.  There are still a few telltale signs of the old hotel as the new property completes its transition, however we were very impressed with our Innside Premium Swim Up Room on the edge of the magnificent outdoor swimming pool.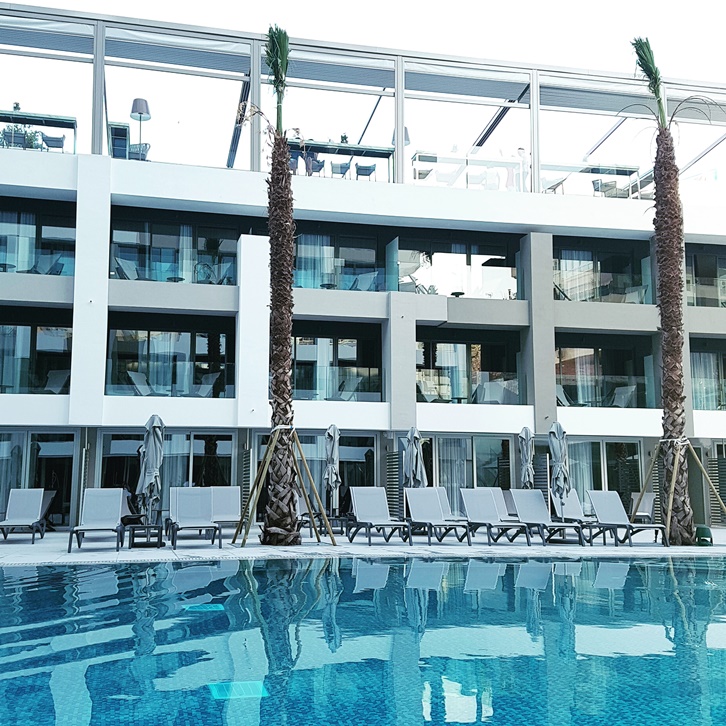 This superior room came with a large king-size bed, smart TV, free minibar, Nespresso machine and the most enormous free-standing bathtub in front of the patio window.  If you love swimming and lounging on your own private terrace, it's worth booking one of these rooms for that extra touch of luxury.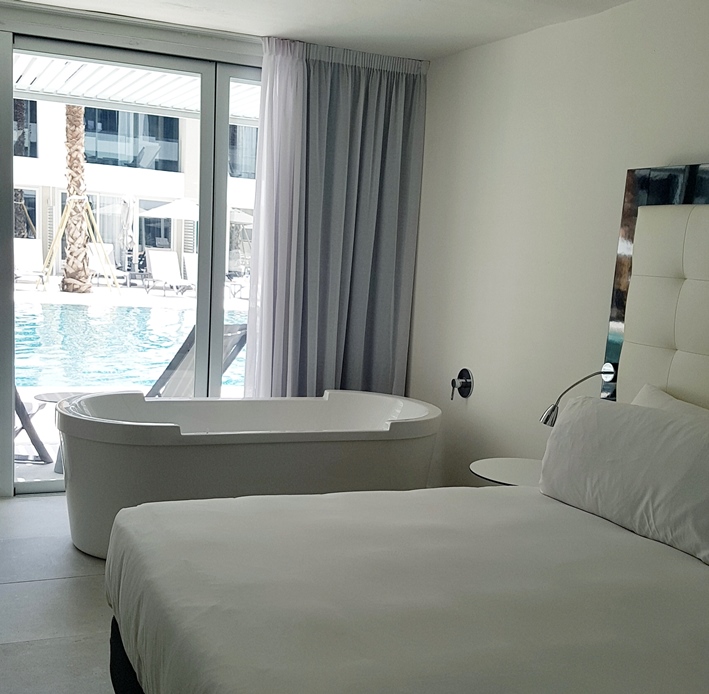 The hotel's Syndeo Restaurant with its open kitchen is also a real highlight, as the food, ambiance and staff are top notch.  We enjoyed our lunch of sushi and stir-fry noodles so much that we had burgers there later in the evening before heading out to explore the port.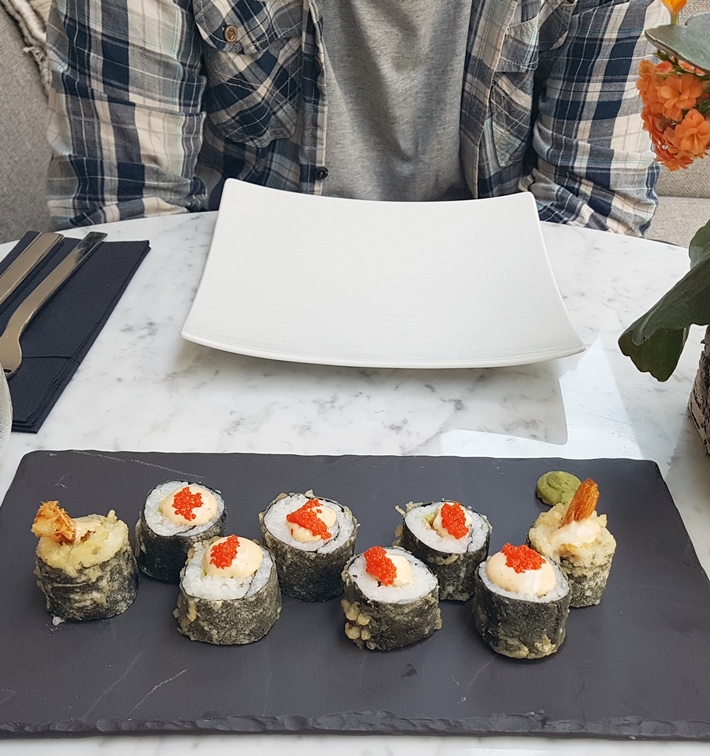 Unfortunately we found the local area uninspiring and this particular stretch of the port is, frankly, quite tacky and dated with endless strip bars, cheap boozers and unappealing restaurants.  However, walking 20 minutes or so to the hip Santa Catalina neighbourhood will restore your faith in this part of Palma.
Our first experience with Innside Hotels was just wonderful and we would definitely seek them out when visiting other cities.  In fact, we're already considering a return to one of the Palma hotels…can you guess which one?
For more information and booking, visit: www.melia.com
All photos by Chérie City