Last week saw the launch of Shop Skincare, an exciting new retail site for like-minded beauty lovers – particularly those who can't resist a good beauty box!
However, Shop Skincare is a little different from the rest.  Each order over £40 includes a free beauty box containing full-size products from niche brands across the site, so you can try something new.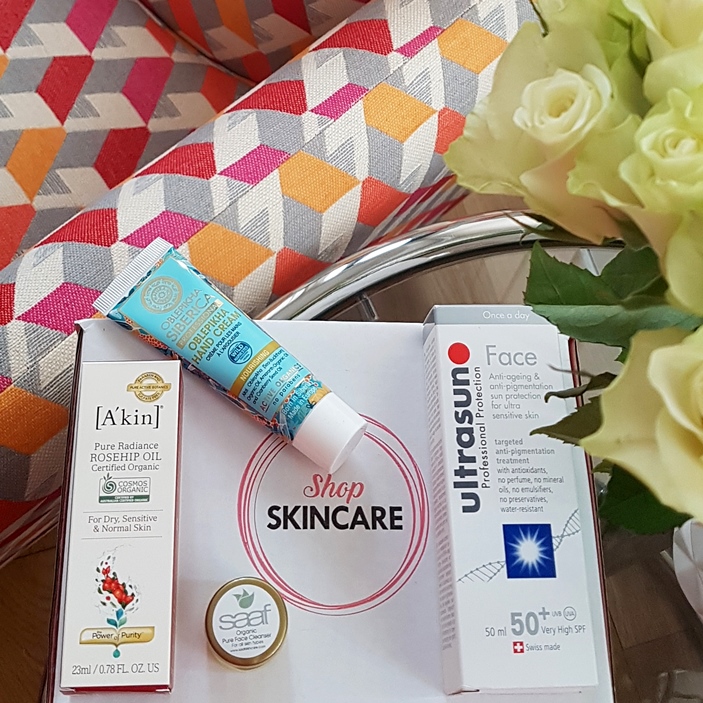 There are over 200 products across multiple beauty categories: skincare, make-up, haircare, suncare & tanning and wellbeing.  Some of the carefully-chosen brands available include Lord & Berry, Margaret Dabbs, Pure Elixir, Intelligent Nutrients and Ardell.
There are also some big names behind Shop Skincare, as the site's blog features a panel of Wellness Experts such as Dermatology Specialist Natalie Fisher, Nike Trainer and Owner of Fat Buddha Yoga Jessica Syke and Nutritional Psychologist Rick Hay, among many others.
Here are some of the fab products that you can find online and may make it into your beauty box: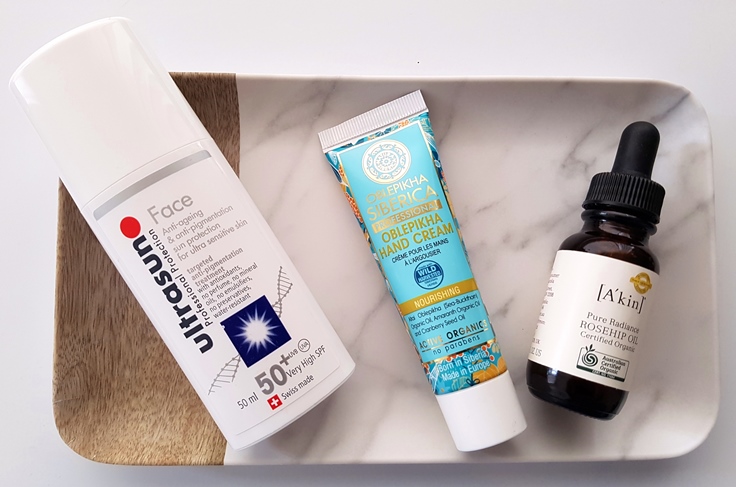 Ultrasun Face 50+ is a real hero product, whether you're on the beach or sweltering in the city.  I found this face cream really helpful in preventing sun-caused pigmentation, which can flare up in the warmer months.  Its light, non-comedogenic formula also means that it won't clog your pore, cause break-outs or make your foundation slip.
A'kin is one of my favourite natural beauty brands and its Pure Radiance Rosehip Oil is absolutely gorgeous.  Its certified organic formula leaves the skin feeling nourished and calm without any greasiness.  I've been using it to repair my skin after a summer beach break in Mallorca and it's been quite a saviour.
Natura Siberica was a new discover for me and I've really enjoyed using its active organics Oblepikha Hand Cream.  Made with sea-buckthorn, oil, amaranth oil and cranberry seed oil, it's a surprisingly light and naturally fruity remedy for maintaining hydrated hands and nails.
Saaf Organic is another under-the-radar natural beauty brand that is sure to impress.  Its Pure Face Cleanser comes with muslin cloths and has a luxurious balm texture and botanical aroma – perfect for the first step of a double cleanse.
Will you be trying Shop Skincare?  Which are your favourite natural beauty brands?
Shop Skincare beauty box provided as a sample