Bank Holiday weekends are made for brunching and happily, I didn't need to go far for a bit of a treat.  Just a short walk from where I live in Hackney is Les Nénettes, a little gem of a French bistro and terrace that only opened just over a month ago.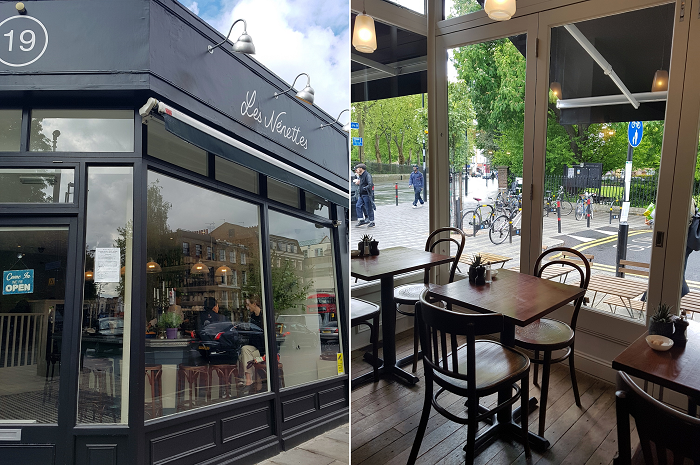 It has a lovely neighbourhood vibe and it's easy to get lured through the door with the aromas of good coffee and freshly-baked pastries on the counter.  The design is ever so stylish too with a typically French bar, chequered floor, an illustrated mural L'Hexagone, retro chalkboards and plenty of French wine bottles.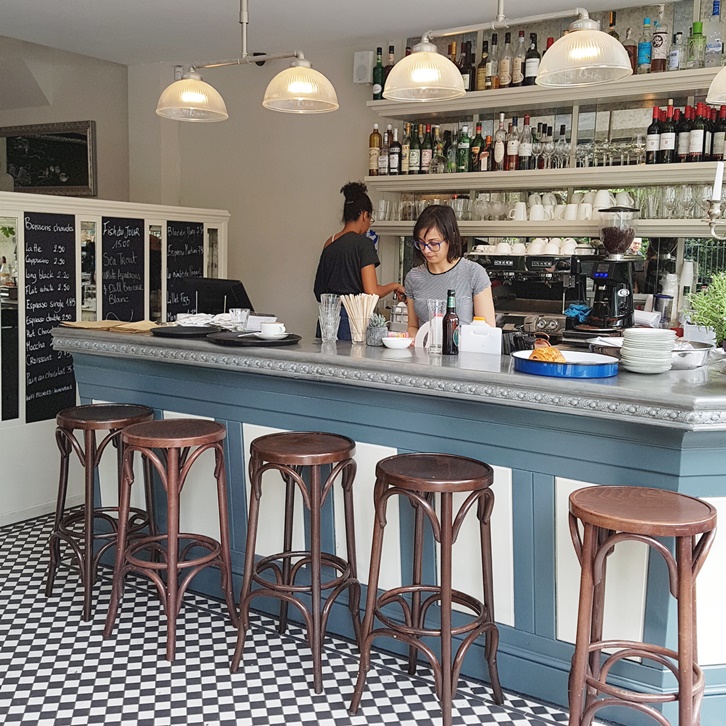 It was super busy when we arrived (obviously everyone else had the same idea), but the staff were so welcoming, efficient and charming.  Shortly after ordering, we were served a deliciously smooth and creamy Latte and a proper pot of English breakfast tea.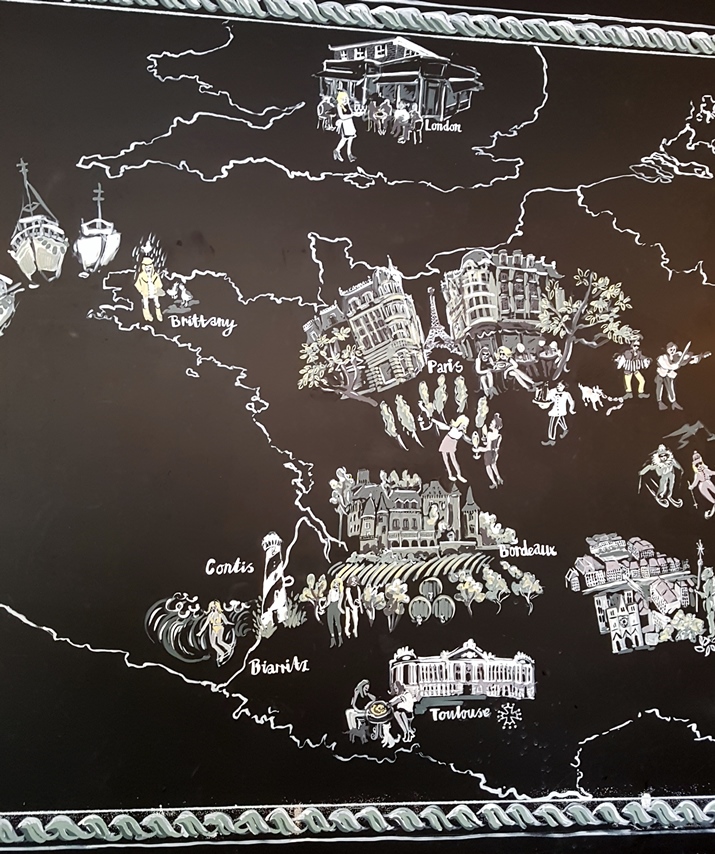 The menu is quite varied, with a big focus on eggs, and you can choose between brunch and lunch dishes up until 5pm.  However, we knew exactly what we were coming for, as we're always on the hunt for an authentic Croque Madame!
Steven's Croque Madame was exemplary with slices of rustic white bread, juicy ham, nutty Gruyère cheese, béchamel spiked with a bit of nutmeg (the magic ingredient) and a soft fried egg on the top.  It was rich, gooey and really satisfying – everything a Croque should be but most often isn't.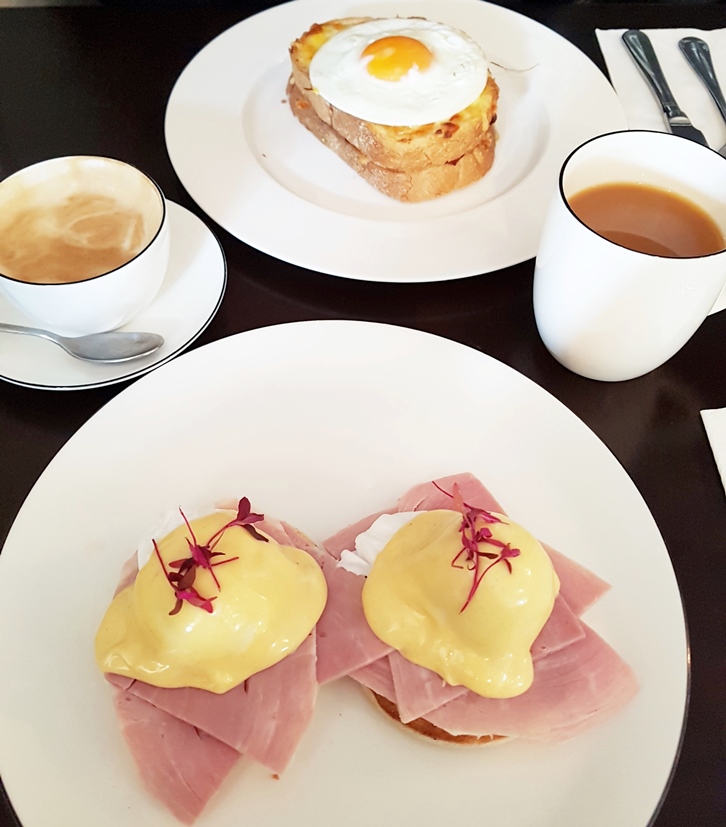 My Eggs Benedicte were also a hit – in fact, they were the best I've tasted in a long time.  The eggs were perfectly poached with bright orange yolks and were accompanied by thick slices high quality roast ham, golden toasted English muffins and a tangy, velvety Hollandaise sauce.
Of course, even brunch should end on a sweet note, so we shared some Warm Madeleines, which were baked fresh to order.  They were absolutely exquisite – springy and crisp on the outside with tiny vanilla seeds and orange blossom flavours.  They're sure to put a smile on your face!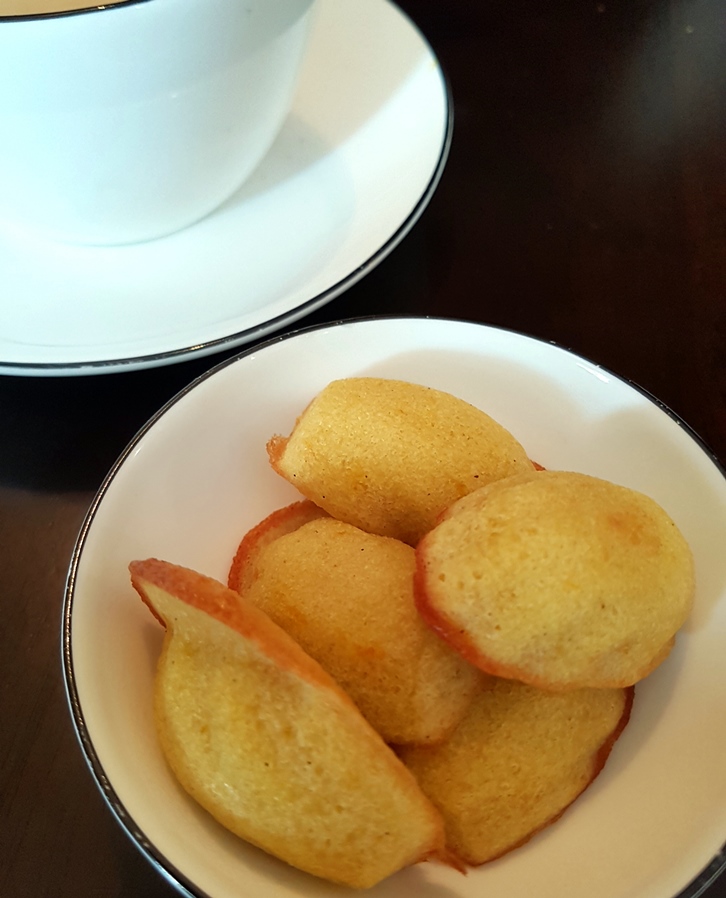 Les Nénettes is great spot in Clapton for affordable, delicious French dishes in a cosy, relaxed setting.  I can't wait to go back for dinner and try the steak frites, duck magret, gratin Dauphinoise and maybe a cheeky Ile Flottante.
For more information and booking, visit: www.lesnenettes.co.uk
All photos by Chérie City