Biscuiteers never fail to impress me with their creative and delicious iced biscuits.  Really, I reckon there's a Biscuiteers tin to celebrate every possible occasion – they really are that clever!
Since spring is the time when flowers start to bloom again, now is the time to think about tending to the garden.  However, if you're a city-dweller like me, the closest you might get to managing a garden is devouring an edible one.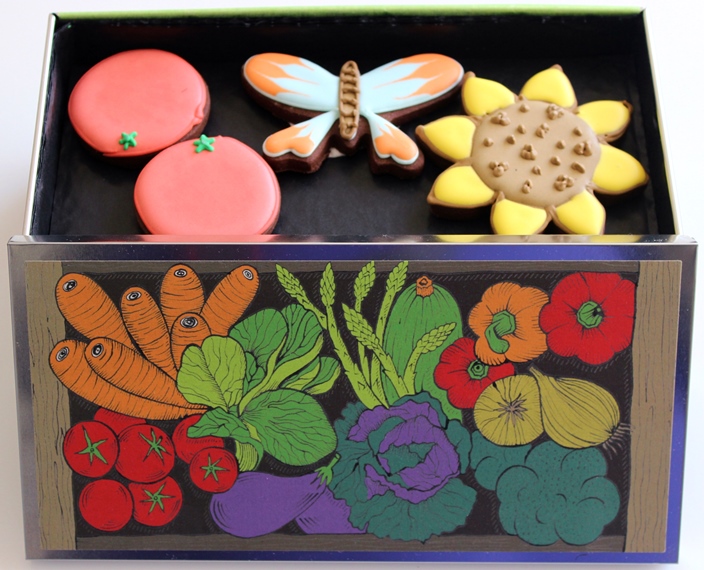 The Biscuiteers Green Fingers Tin is a colourful treat and a tasty journey through a leafy allotment.  The family-sized tin includes an assortment of 16 delicious chocolate biscuits in different sizes depending on how decadent you're feeling.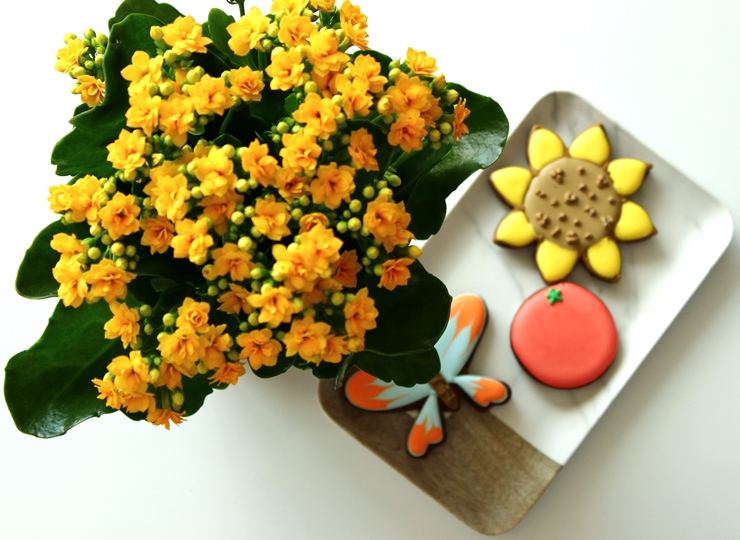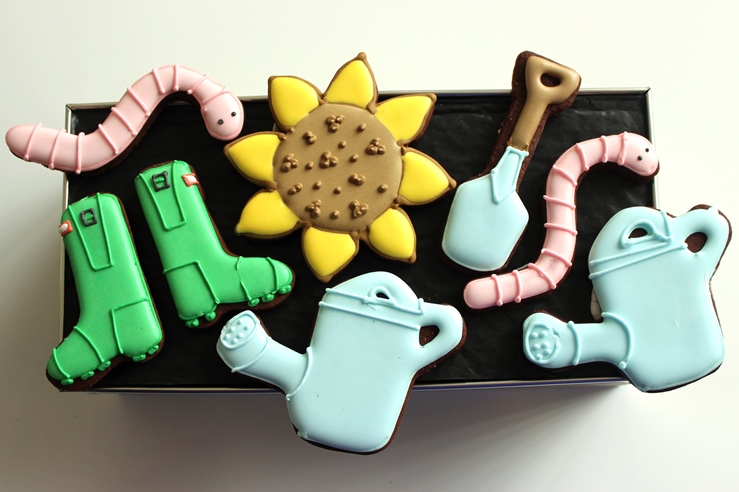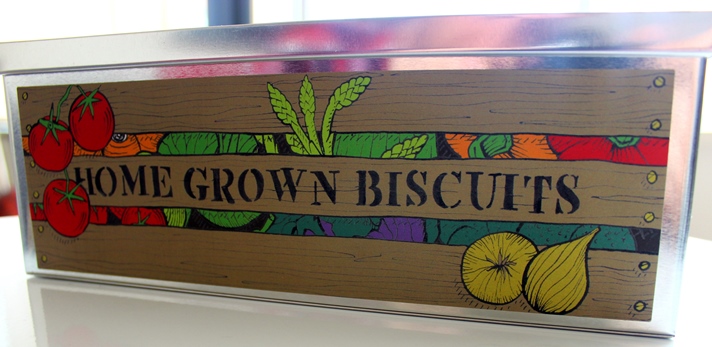 The gardening-inspired theme includes tomatoes, carrots, sunflowers, butterflies, Wellington boots, watering cans, garden hoes and even wiggly worms!  It's hard to pick a favourite, but I think these cheekily healthy-looking carrots are super-cute, and you know what they say about getting your 'five a day'…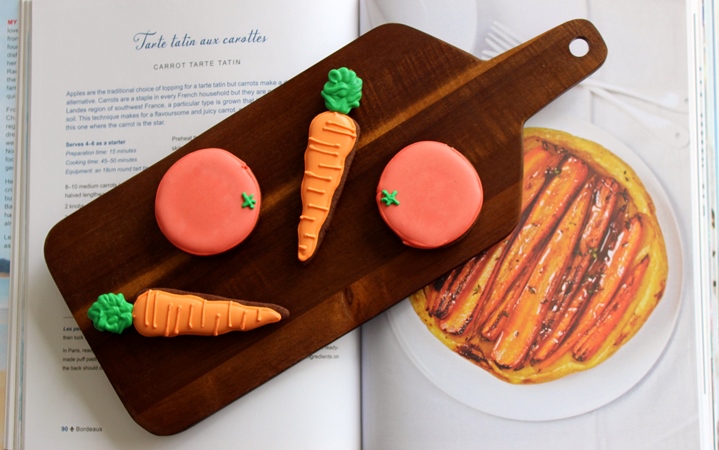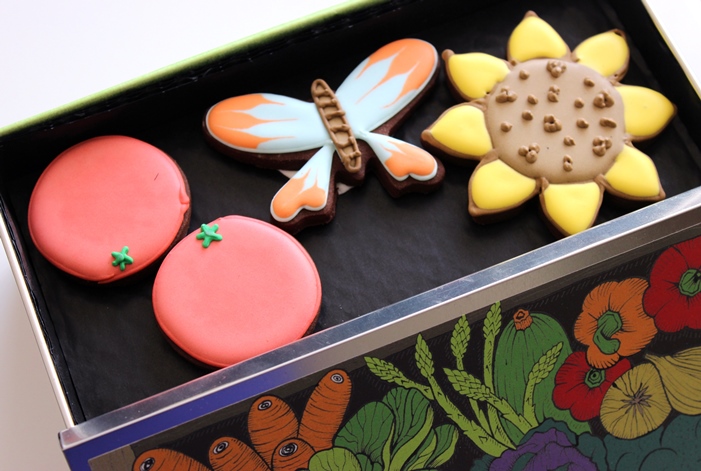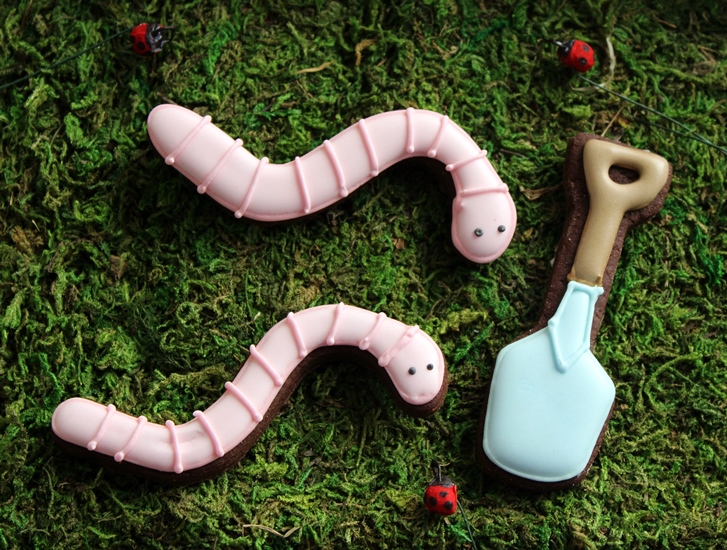 Not only do the Biscuiteer Green Finger biscuits look utterly charming but they taste seriously yummy – perfect with a pot of tea for an afternoon indulgence.  No gardening skills required!
The Biscuiteers Green Fingers Tin is available to buy in the London store and online.
Photos by Chérie City