I don't think I'm alone when I say that Le Pain Quotidien is one of the best all-day chain restaurants for a healthy lunch on the go.  There are no less than 30 across London and the latest opening is at Monument – an oasis of calm in the City with rustic interiors and the relaxing sounds of classical music.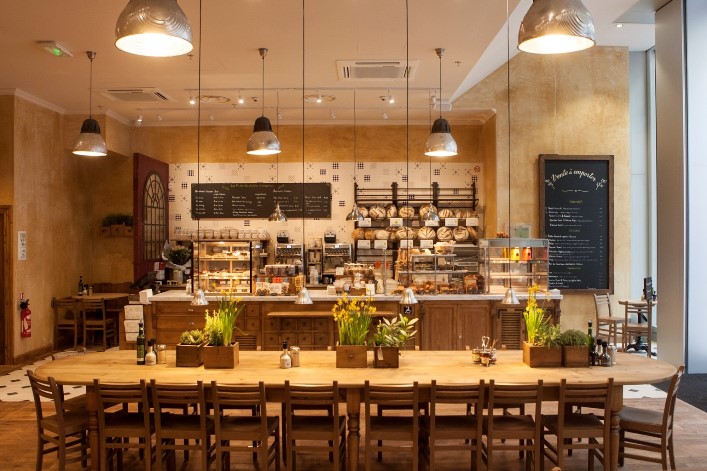 It's fair to say that the Belgian brand is pretty influential in how we enjoy casual dining – first there was the communal table with the generous pots of speculoos and chocolate spreads, then they embraced great home-style vegan cooking and now all of their UK outlets are carbon neutral.  Major high five on that eco initiative – hopefully more restaurants will follow!
Last week, I was invited to celebrate this great achievement with the movers and shakers of the brand over a relaxed vegan dinner at Le Pain Quotidien Monument.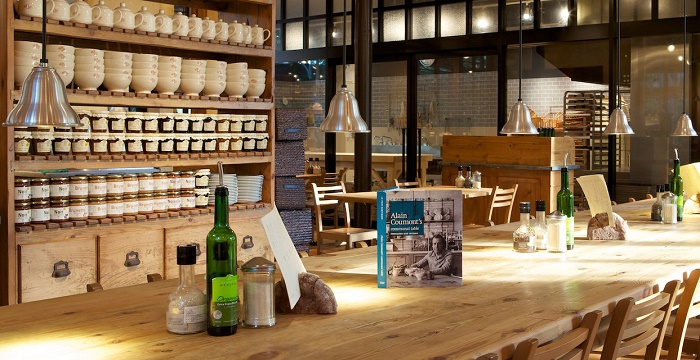 But before I rave on about the yummy food, what exactly does being a carbon neutral restaurant mean?  For Le Pain Quotidien, it's about calculating their carbon emissions and making them as low as possible.  This was started by using energy-efficient lighting, recycled wood for furnishings, compostable take-away packaging, managing food wastage and even arranging night deliveries from local suppliers to reduce transport miles and congestion.
Unavoidable emissions are then offset by investing in a carbon-reducing project in Uganda.  This sustainable practice has resulted in all of Le Pain Quotidien's UK oulets being certified carbon neutral by the climate advisory organisation CO2logic and founder Alain Caumont's next target is to implement this globally.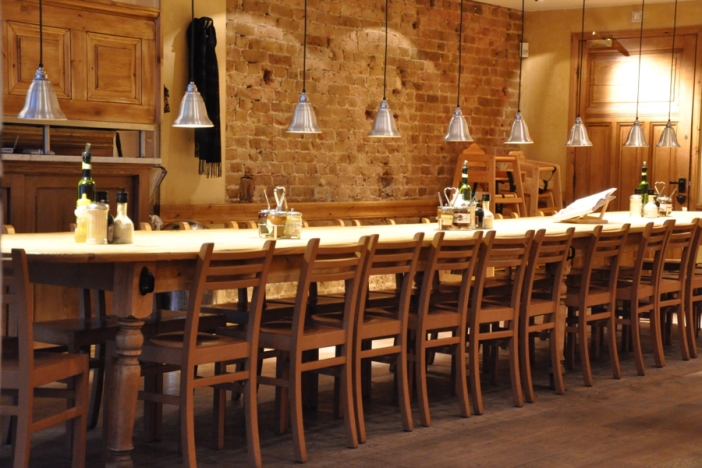 To start, we grazed on a Hummus Menage à Trois (try ordering that with a straight face) and it was absolutely divine.  The fresh and cooling hummus bowls were filled with sweet roasted carrot with a hint of cumin, earthy beetroot and garlicky chickpea, served with chunky crudités and LPQ's signature freshly-baked bread.  I will definitely be ordering this for a light and healthy lunch in the summer – even better if you have someone to share it with.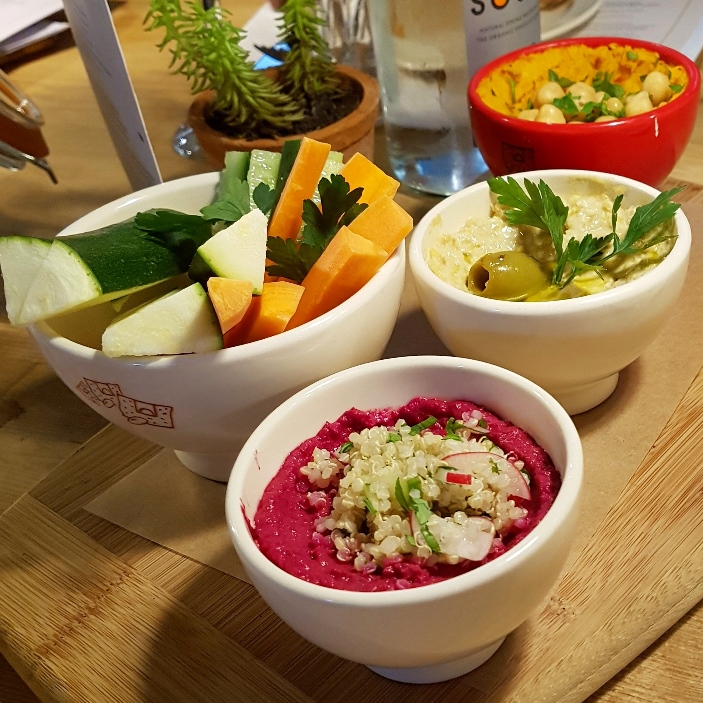 We then followed with Chilli Sin Carne, which I've wanted to try for a while but couldn't tear myself away from my regular LPQ avocado toast.  This hearty, slow-cooked dish had a lovely blend of spices but wasn't too hot and the soya was nice and tender.  The accompaniments of fresh guacamole and soya sour cream gave it a touch of indulgence.
The next tasting dish was an Organic Vegan Pot au Feu – a quintessential French stew.  Without its usual beef, it resembled more of a rustic broth with chunky root vegetables, springy quinoa and piquant harissa on the side, but it was super-tasty and comforting.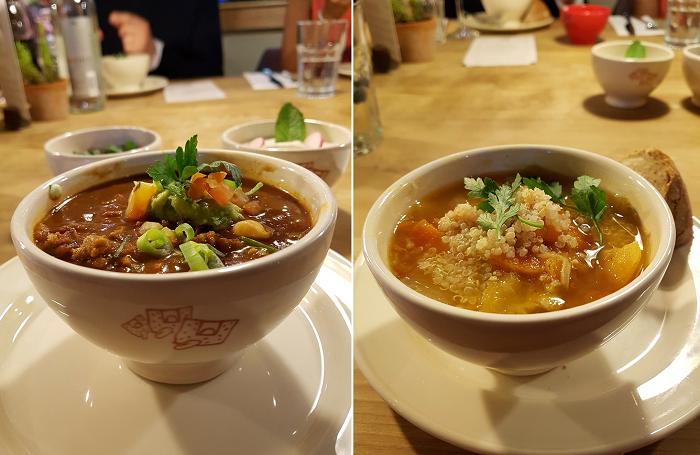 A fresh and uplifting Organic Lentil and Avocado Salad was then served.  It's a French tradition to have salad before dessert or cheese, but for me it's a hard one to get onboard with and I was ready for my pud.  Not just one but two – a bit of a treat for those of us with a sweet tooth.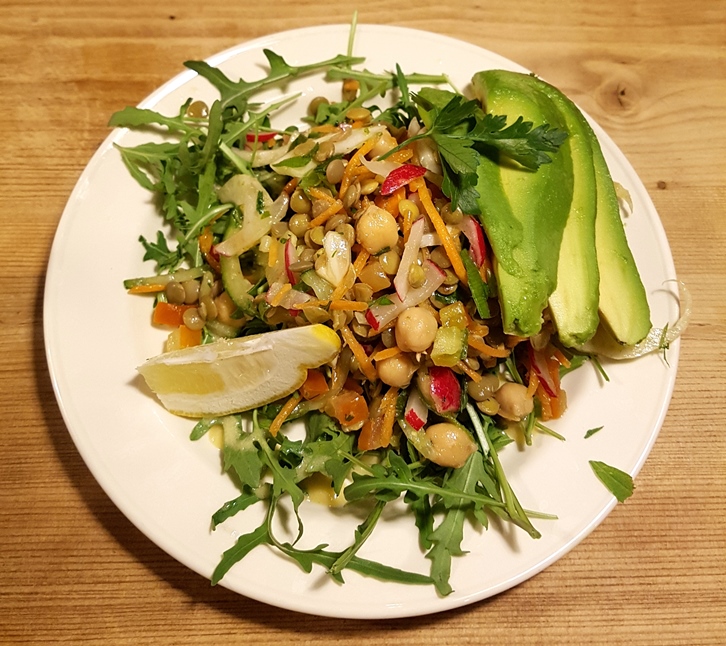 My big slice of Cocoa and Pear Cake was moreish and not overly sweet, while the Organic Chia Seed & Coconut Milk Pudding was cool and creamy with a hint of vanilla.  I first tried chia seed pudding at a baking masterclass at Le Pain Quotidien Bicester Village and have since started making it at home using their cook book recipe – it's so delicious!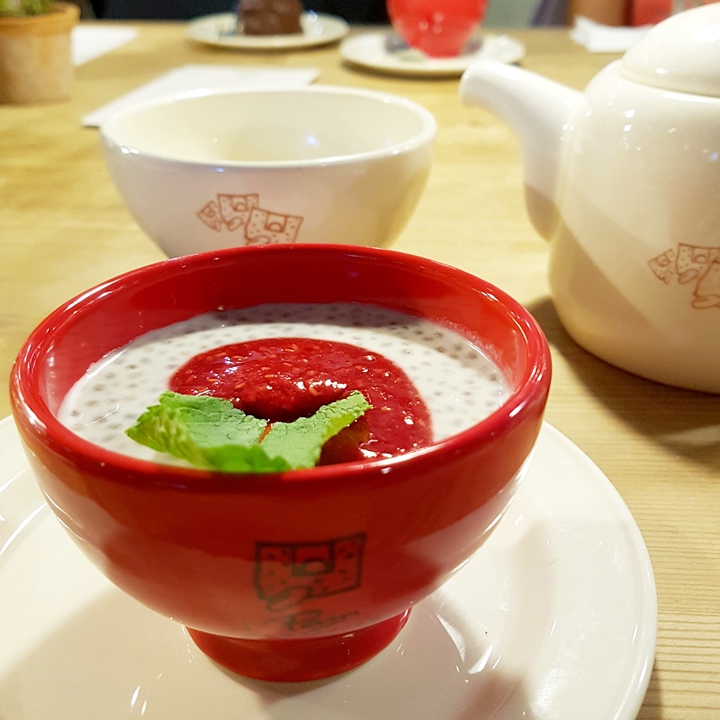 Le Pain Quotidien really impressed me with its vegan menu and I can't wait to try more plant-based dishes on the menu.  All of the restaurants do actually serve meat and I personally enjoy the high quality smoked chicken and prosciutto, but it's helpful that LPQ has a balanced menu with vegetarian and vegan dishes that are just as enjoyable and flavourful.
For more information and menus, visit: www.lepainquotidien.co.uk
Photos by Chérie City