This week, I headed over to The Dentist Gallery in Victoria to hear all about the health benefits of an alkaline diet with experts from the Joshi Clinic and Arm & Hammer.  Since my Berlin trip a few days before was packed full of indulgences like steak, strudel and cinnamon buns, it was a welcome reminder of how to get back on track.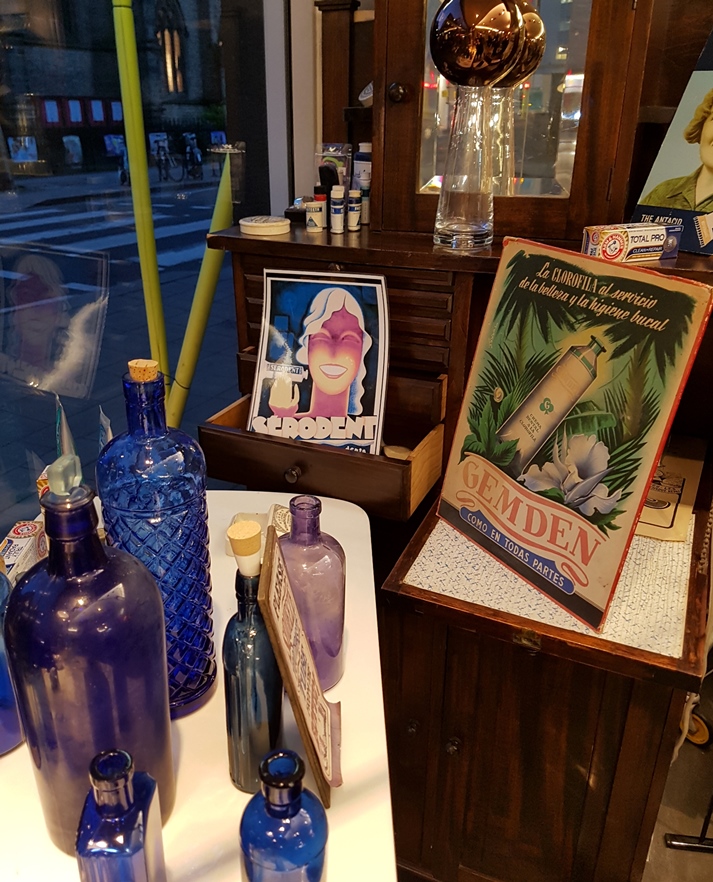 We started the evening nourishing our bodies with some delicious organic veggie bowls, chocolate peanut energy balls and surprisingly delicious alkaline green shots (to balance out the cheeky Prosecco) before the series of talks began.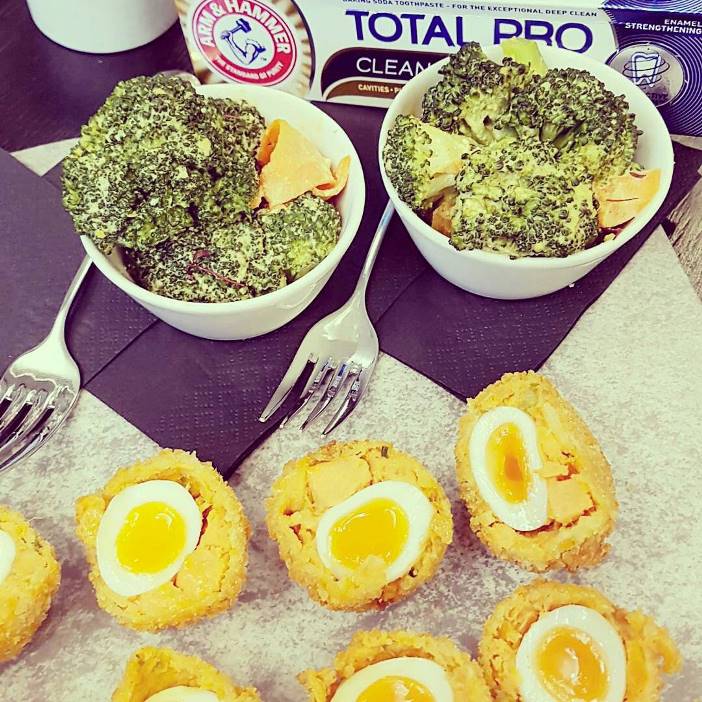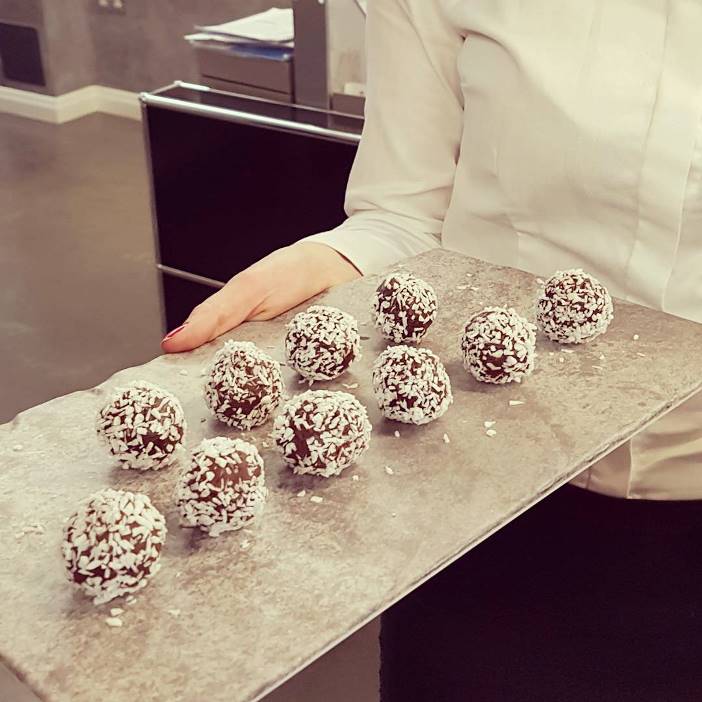 There was also the chance to take a look around this very cool private dental surgery, which combines modern art, music and dentistry.  As you can see, it's really not your typical cold, sterile and sometimes fear-inducing dentist surgery.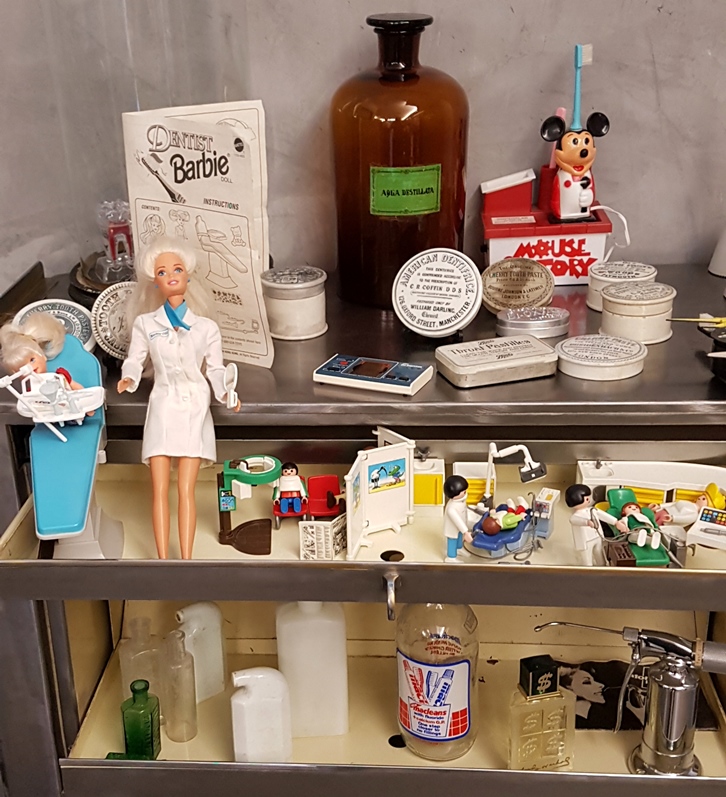 Dr Jerome Sebah, co-founder of The Dentist Gallery, explained why Arm & Hammer is such an effective toothpaste for oral health.  Its unique bicarbonate of soda formula works under the gums to remove plaque and it also contains minerals that help create a more alkaline environment in the mouth.  Since acidity allows bacteria to grow and multiply, we should all aim to balance our pH levels to avoid tooth decay and gum disease.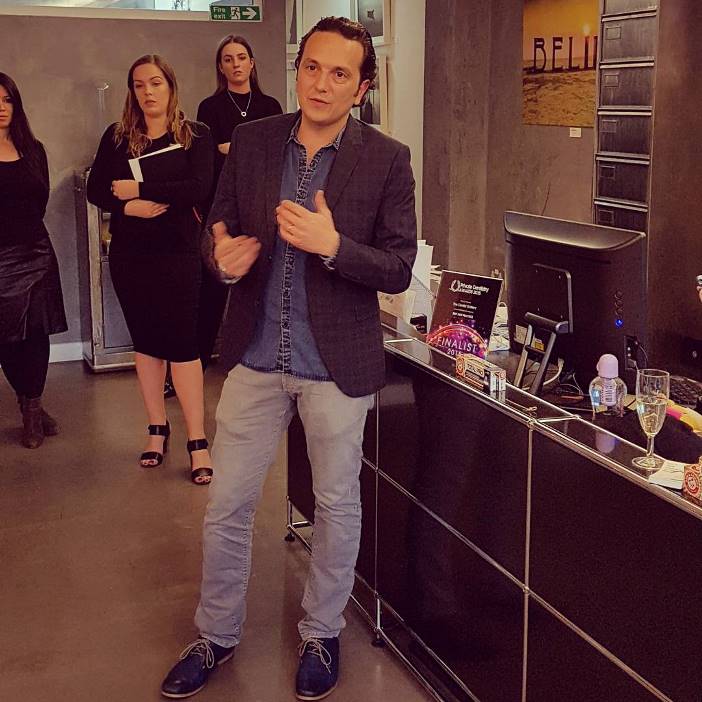 Next up was Tomaz Mueller of the Joshi Clinic in Marylebone, whose founder Dr Nish Joshi established the alkaline diet.  Dr Joshi's holistic, Ayurvedic approach to wellness has been widely acclaimed and celebrity fans have included Gwyneth Paltrow, Cate Blanchett, Ralph Fiennes and his close friend Diana, Princess of Wales.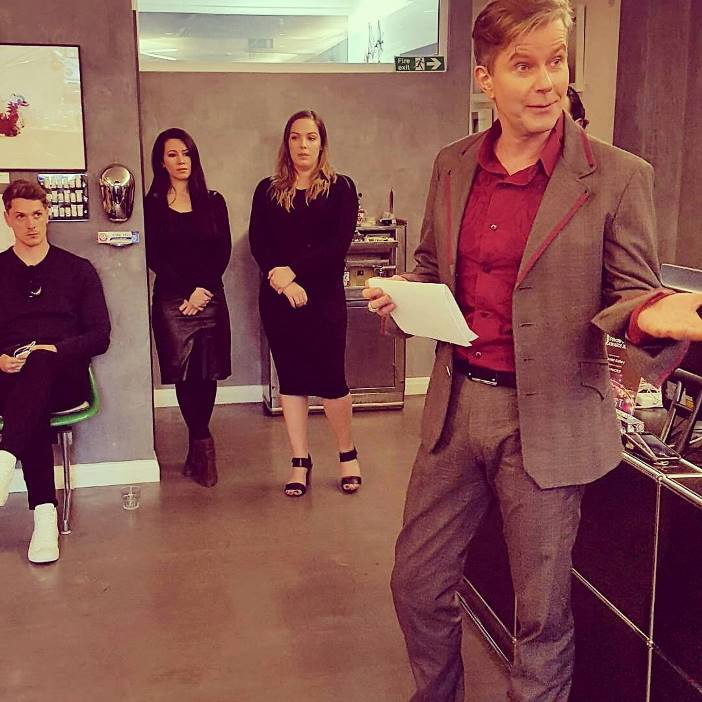 Tomaz began by telling us that as busy city-dwellers, we are "on a 24/7 toxic drip".  Stress, pollution and poor diet can lead to too much acidity in the body and this can put particular strain on our kidneys. However there is hope, if we make conscious changes to follow an alkaline lifestyle – not just for the body but also the mind.
Here are five top tips on how to follow an alkaline lifestyle:
1. Drink hot water
We've all heard about the benefits of starting the day with hot water and lemon, and even though citrus fruits are acidic, the lemon has an alkalising effect on the body and helps boost the metabolism. However, Tomaz goes one step further and recommends using hot water as medicine.  Simply sip on plain, boiling hot water throughout the day at 15-minute intervals to keep the body alkaline.
2. Manage stress
Alkalising the mind means addressing and limiting stress and anxiety.  Stress can make the body more acidic and disrupt your routine, so it's equally important to manage for wellbeing.
3. Breathe properly
This is something we should have aced by now, but many of us are not breathing correctly to give our bodies optimal nourishment.  Tomaz recommends a 4-2-6 formula for breathing, which focuses on filling our lungs with oxygen, holding for a short moment and deeply exhaling to fully excrete carbon dioxide from our bodies.  It also helps calm the body and mind, especially during periods of irritability, and can help reduce stress.
4. Control your diet 
Social media is a constant tempter when it comes to food, however an alkaline diet requires conscious decisions, forward-planning and a touch of restraint.  Sweets, refined sugar and processed food all produce cravings and even when eating them, it can be hard to feel satiated, so try to avoid or at least reduce them.  Tomaz explained that he follows a regime of eating healthily for five days followed by one 'treat day' and then a day of fasting before starting again the next week.
Joshi's Alkaline Diet is a comprehensive guide to eating for health and I've just started reading it, so more on that later.
5. Fast regularly
Finally, the most challenging approach is fasting regularly.  Sonia Wisinger of The Joshi Clinic recommends a liquid fast twice a year as well as mini cleanses to give the body a rest and a chance to reset.  My only experience of fasting was on an arduous but rewarding two-day juice cleanse, and it seems rather daunting, but we'll see…
Do you use baking soda toothpaste as part of your oral hygiene routine?  Have you ever tried an alkaline diet?
Sponsored post