Our first visit to Madrid started on a high with a Saturday night out at Hermosos y Malditos, one of the city's most stylish restaurants at design hotel TÓTEM Madrid.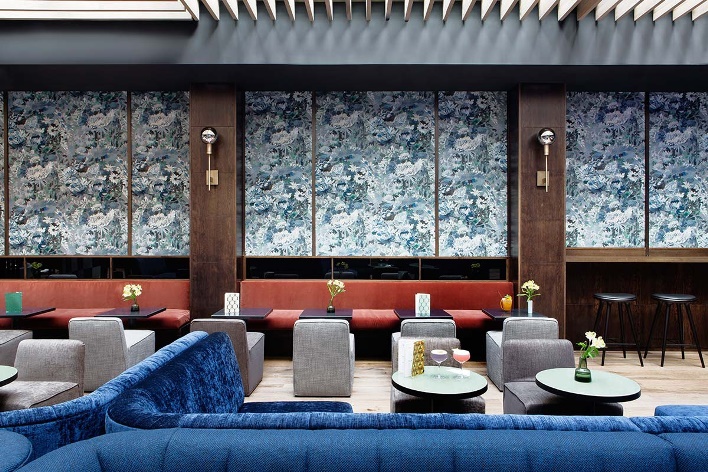 Located in well-heeled Salamanca, with Manolo Blahnik and Stella McCartney among its neighbours, Hermosos y Malditos attracts a cool crowd of locals and hotel guests and the vibe is buzzing yet relaxed, making it perfect for date night or catching up with friends.
Named after F.Scott Fitzgerald's iconic novel The Beautiful and the Damned, the concept is clear.  Feast on heavenly Mediterranean dishes in the restaurant and end the night decadently over potent drinks in the sultry cocktail bar.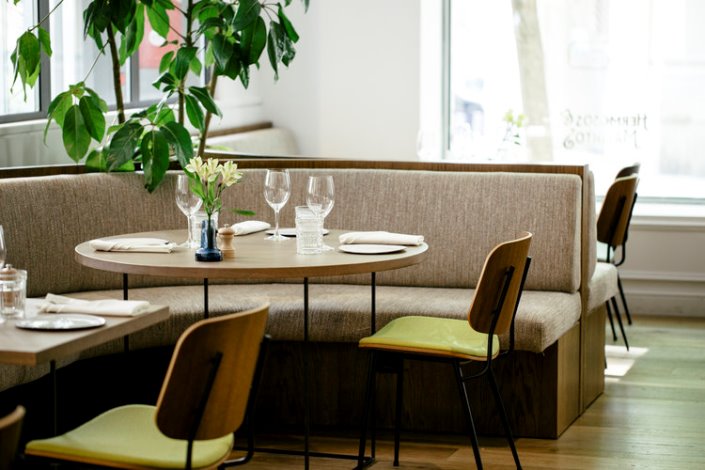 The bright and airy restaurant is a real treat for interiors fans (thanks to Spanish design firm Better) with modern-retro wood tables, leafy plants and touches of pastels.  We arrived when the restaurant opened at 8.30pm and had some time to get settled and peruse the menu, however if you want to live like a true Madrileño, head there after 9pm when it starts to get lively.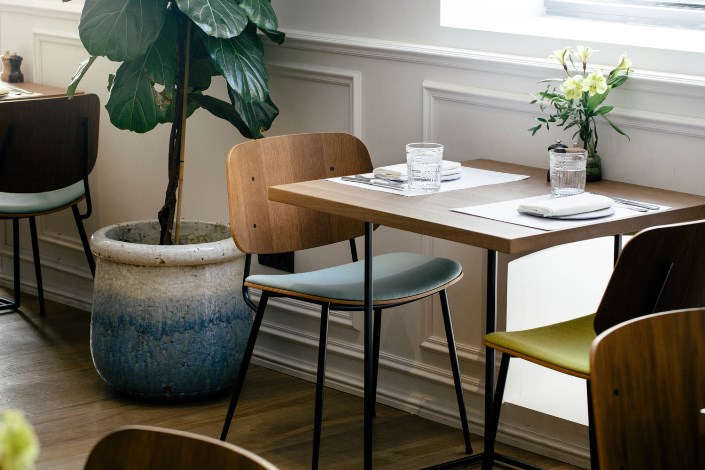 After ordering, we were presented with a basket of rustic freshly-baked bread accompanied by a punchy tomato, garlic and chilli butter and marinated olives.  It was so tempting to enjoy slice after slice, but a little restraint was necessary when we saw the portion sizes of dishes coming out the kitchen.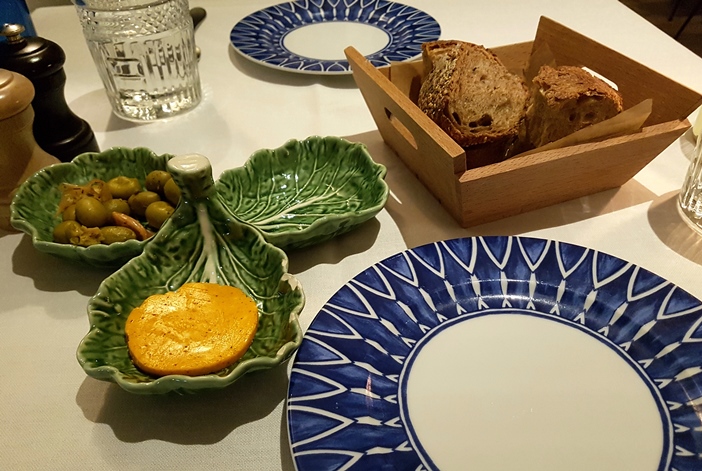 We ordered shareable dishes and first up was a typical Spanish delicacy of Acorn-fed Iberico Ham Arturo Sanchez with toasts.  The artisanal sliced cured ham had a deep, nutty and mature flavour and a silky texture with a good amount of marbling.  It was a superior grade of Iberico ham and went perfectly with the crispy golden toasts and crushed fresh tomato.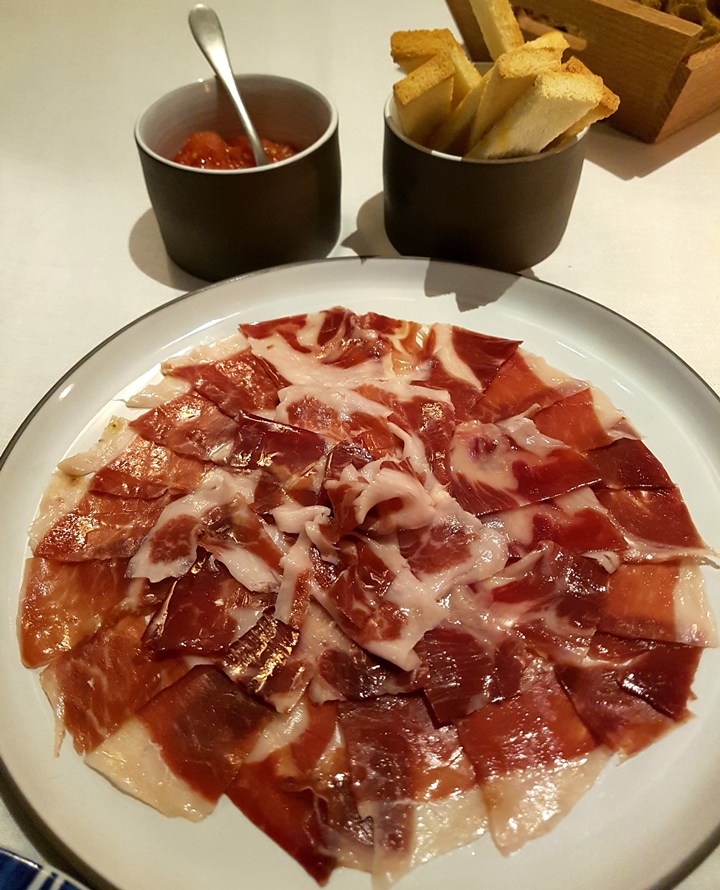 A Big Burrata with sundried tomatoes was a lovely, fresh dish and it certainly was on the large side.  The cool, creamy burrata had a soft, oozing centre and was accompanied by an uplifting sundried tomato and olive oil caponata – simple perfection.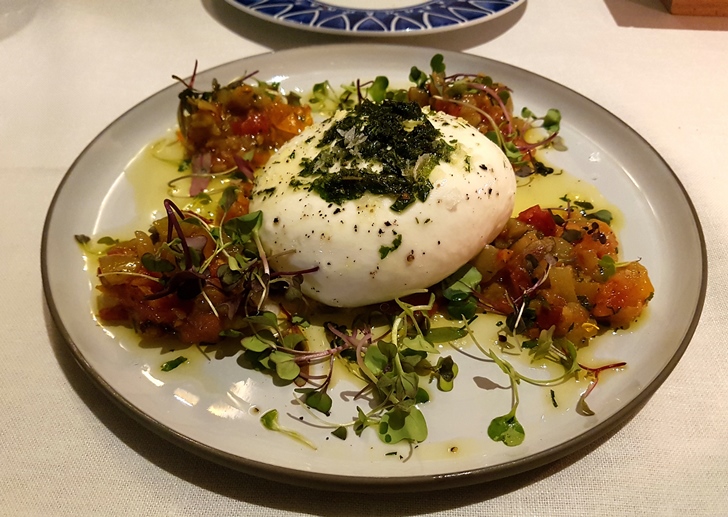 I was in the mood for seafood, so for my main course I tried the Scallops and vegetable wok.  This delicious Asian-style dish was healthy yet moreish and I was treated to no less than six scallops!  I've eaten my fair share of scallop dishes around the world, but this dish definitely beat a record.  They were really good too – plump and succulent, served with tasty stir-fried vegetable with a sweet sesame-soy sauce.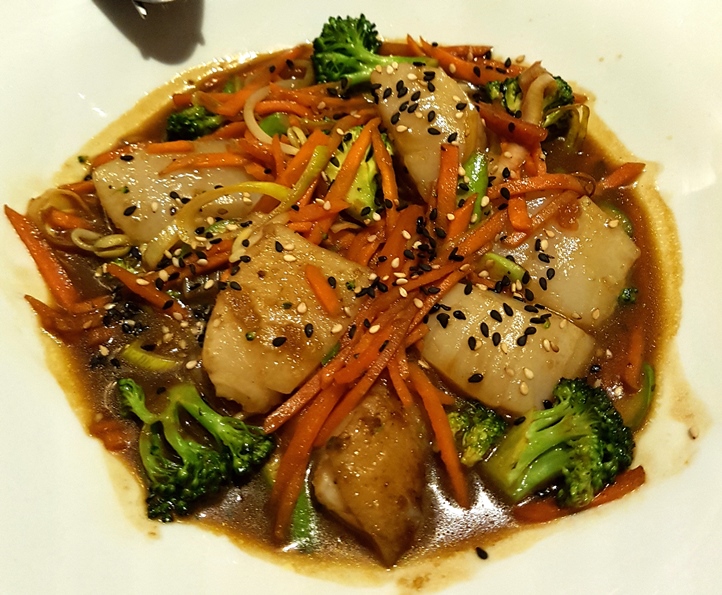 Steven's Roast beef with mashed potatoes and spinach salad was another hit.  This dish had a comforting home-cooked taste, like the kind you'd expect a Spanish grandmother to make.  The paper-thin slices of rare roast beef were tender and doused in a tangy, meaty jus, while the mashed potato was velvety smooth, almost like a purée, and the lightly-dressed spinach salad added a touch of freshness.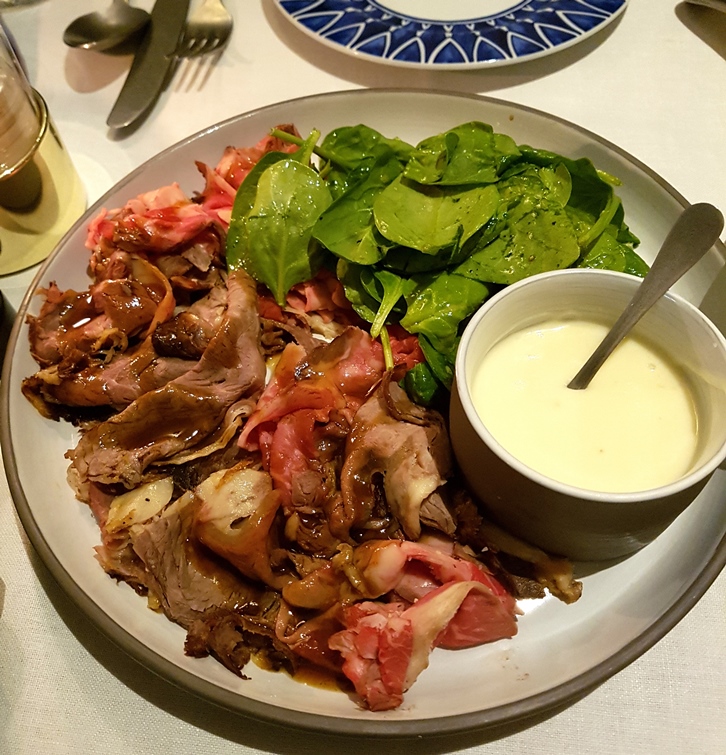 By this point, we were feeling very full and in an uncharacteristic move, we actually SHARED a dessert! However, we made it a decadent one – Chocolate with white chocolate.  The silky milk chocolate ganache topped with coarse sea salt was surrounded by cookie crumble and served with a jug of creamy white chocolate sauce.  It really was an ideal end to a glorious meal.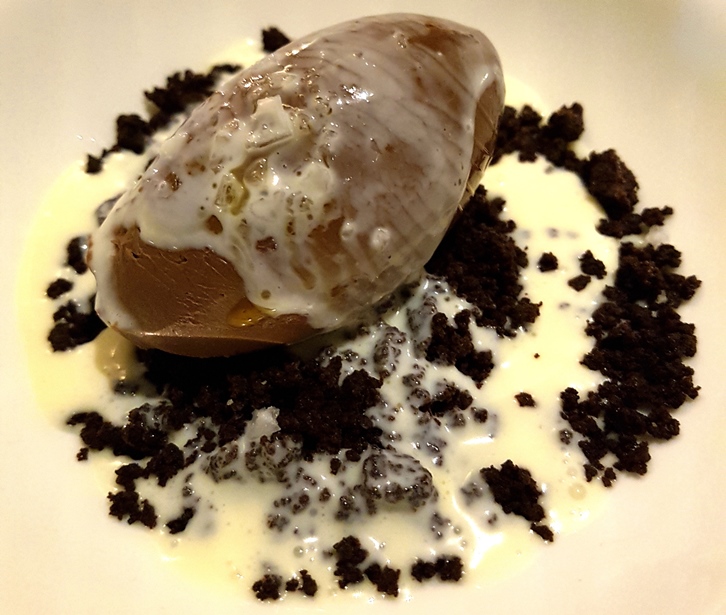 We then headed through to the fabulous cocktail bar to finish the night with a creative drink.  We both tried the most amazing Spiced Whisky Sour and chilled out to a cool soundtrack of remixes by DJ Joao Ribeiro.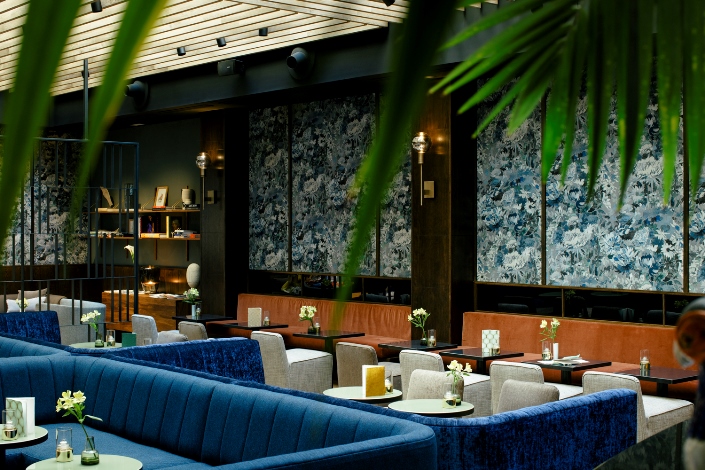 The cocktail bar is also a great spot for light bar bites, tapas and sandwiches – quite a few hotel guests ate there throughout the evening.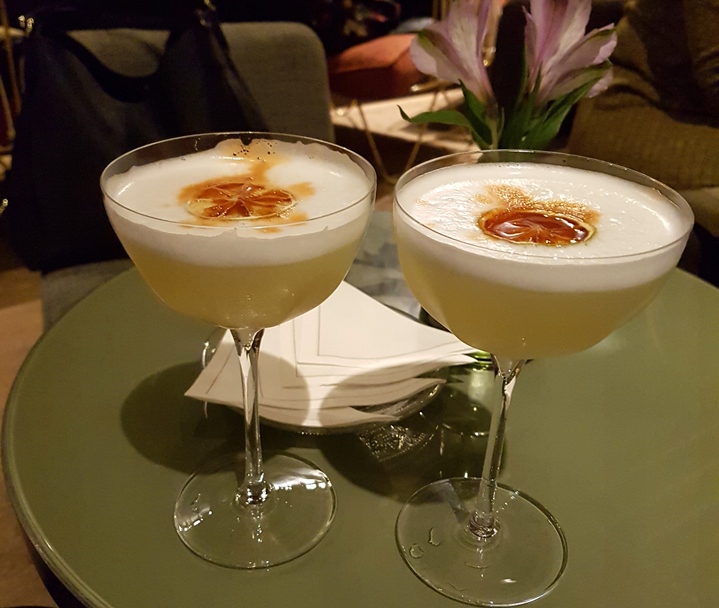 Hermosos y Malditos is a fun and sophisticated place to spend a night out in Madrid.  The food is magnificent, the staff are delightful and everything from the statement tableware to the music has been thoughtfully considered.  It's also open for breakfast, lunch and brunch on Sundays, so you can make it part of a Salamanca shopping trip or an elegant start to the day.
For more information and booking, visit: www.hermososymalditosmadrid.com
Chérie City was a guest of Hermosos y Malditos
Photos by Chérie City and Hermosos y Malditos