A big highlight of our trip to Copenhagen was dinner at the stylish and atmospheric Höst.  While Copenhagen boasts a number of high end Michelin starred restaurants and radical neo-bistros, Höst offers affordable fine Nordic dining in a casual yet inspiring setting.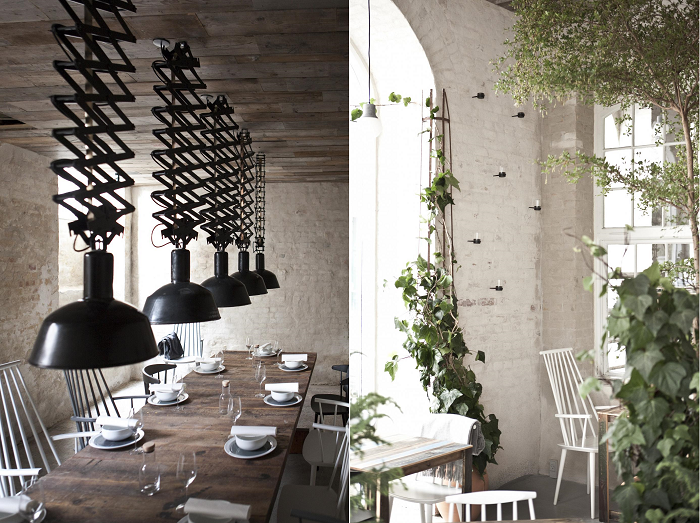 A part of the Cofoco restaurant group, which also includes Väkst at Hotel SP34 where we enjoyed breakfast, Höst is located in the hip Nansengade quarter and it had a buzzing neighbourhood vibe when we visited on a snowy Monday evening.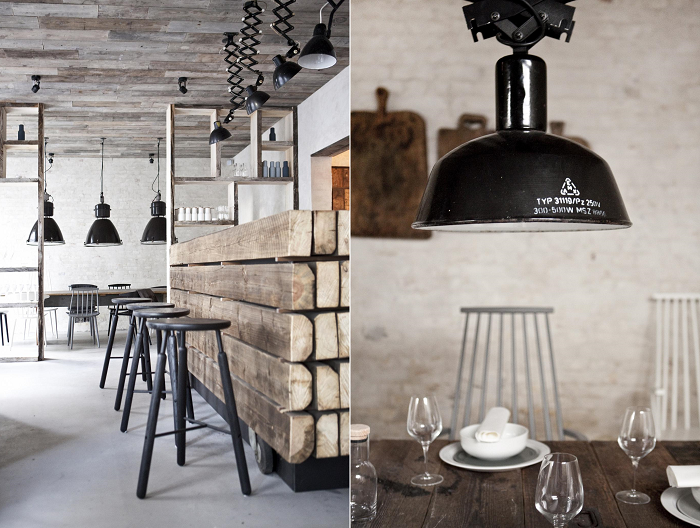 The restaurant, which means 'harvest' in Danish, offers a seasonal set menu of either three or five course, however, this undersells the experience somewhat as it there are many treats in between the courses that make for quite a substantial meal.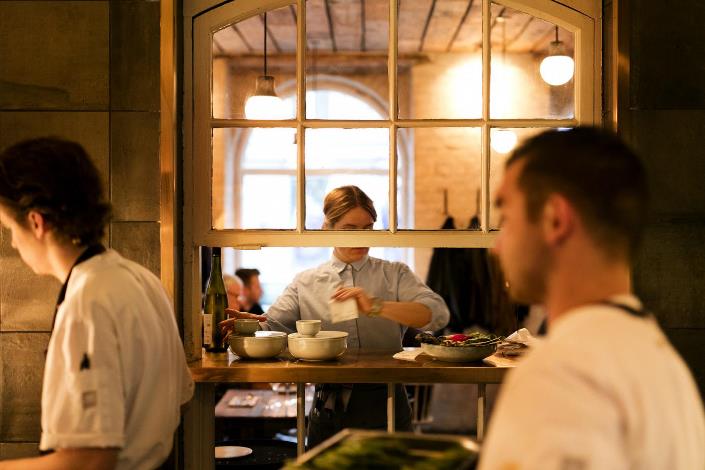 We went for the three course dinner menu and were swiftly presented a magnificent appetiser of Juniper-smoked scallop with walnut, sheep's milk yoghurt, apples and coriander.  Our waitress set alight some of the surrounding ferns inside a sea shell to evoke scents of the wilderness.  The dish tasted just as beautiful as it looked.  The cured scallop was tender and tangy, and was complemented by a fresh, velvety apple emulsion and a mild, snow-like texture from the yoghurt.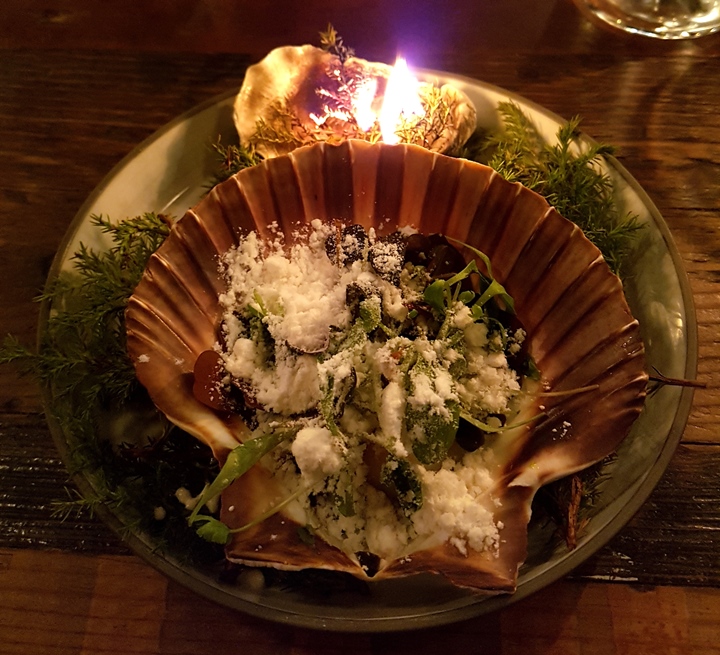 Next up was our starter – Baked cod with Jerusalem artichoke, lumpfish roe and fish fumée, which was ladled over the fish at the table.  The baked cod was warm and succulent, lightly dusted in hay ash and topped with a generous amount of lumpfish roe (a mildly-flavoured caviar).  The fish fumée finished it off nicely with a smoky flavour and pieces of soft artichoke.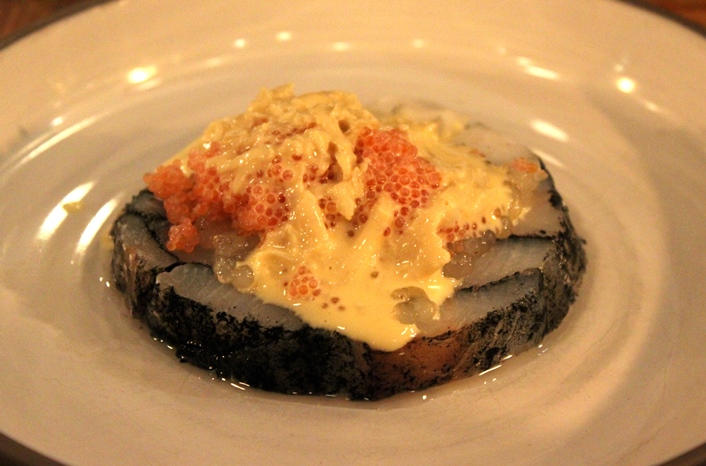 A rustic boule of freshly-baked sourdough was served on a bed of dried grains and was paired with a gloriously light and whipped salted Danish butter.  I tried not to disrupt the rhythm of the courses too much by filling up on bread, but Steven got stuck in, as it was just so tasty.
Before moving on to the land, we had one last taste of the sea with Poached octopus with ink and blue mussel soup with pickled pear, dill and cress.  This dish, with delicate octopus ribbons, was packed full of sweet and sour flavours and the very creamy soup was plesantly cut through with tart little cubes of pear and plenty of grassy fresh green herbs.  It was intriguing and characterful and just the right size to not overwhelm.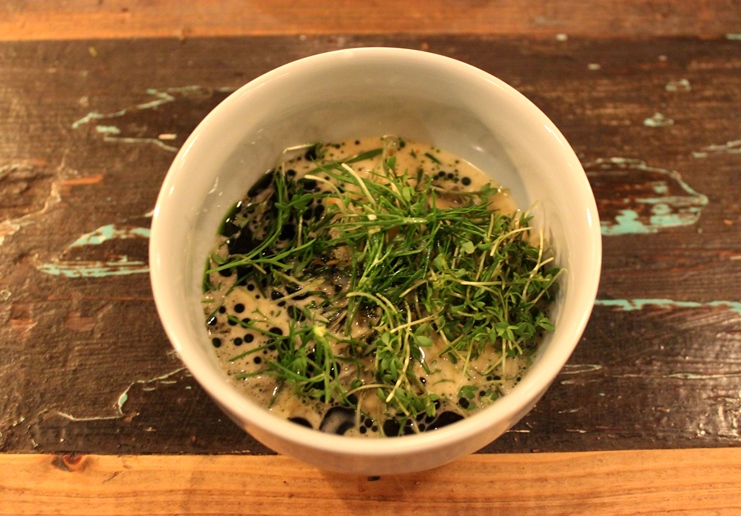 For our main course, we were treated to Beef sirloin from Grambogaard with beetroot, onions, cep mushrooms and tarragon.  The medium-cooked fillet of beef was surprisingly large and ever so tender, topped with a slow-cooked cep mushroom and onion sauce, a nest of fresh beetroot ribbons and finished with a rich, meaty jus.  I loved how the beetroot elevated it from a typically indulgent beef dish to something more vibrant and visually-pleasing.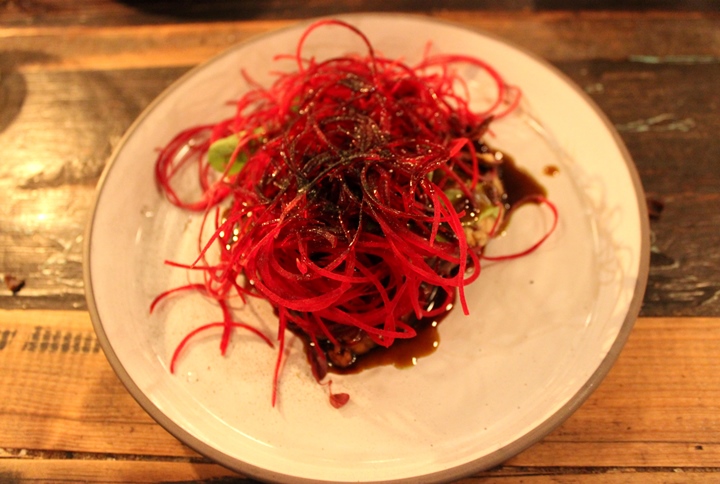 We were offered a short break before dessert to really savour the experience and then it was on to a very special palate cleanser of Pear sorbet with lemon verbena, salted Skyr yoghurt and sugar beet syrup.  Our tastebuds had been lulled into contentment with the main course and this pre-dessert jolted them back into action so abruptly that we both almost jumped out of our seats (in a good way).
The first flavour to hit was the salty, whipped yoghurt, which was swiftly countered with the sticky, sweet beet syrup at the bottom.  The pear sorbet was juicy and mellow and the powdered lemon verbena added a fragrant taste.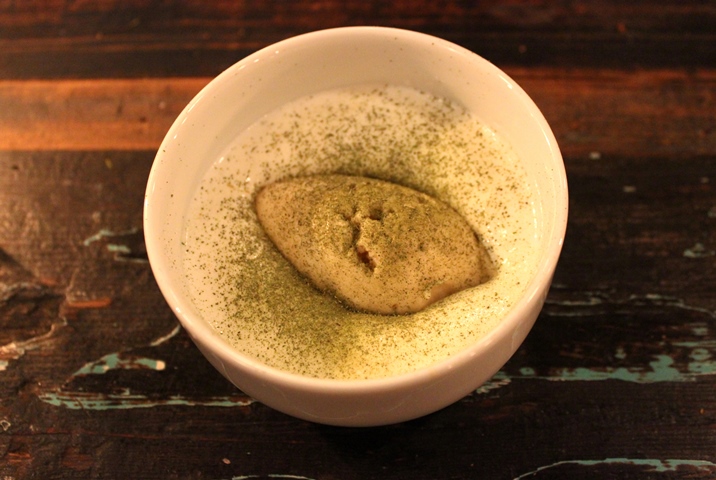 Our final flourish was a dessert of Birch bark ice cream with herbal chocolate, pear and caramel.  It may look a little 'out there' but it was very moreish – the ice cream had an earthy flavour and the white chocolate crumble was subtle with just a slight hint of caramel and pear cider purée.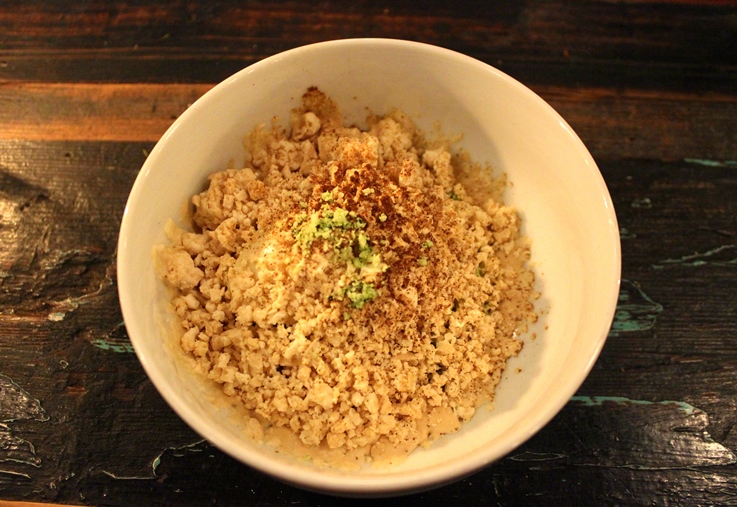 Our meal at Höst was so memorable and impressive and while there are still so many Copenhagen restaurants on my list, I'm tempted to return and see what's on the menu.  It doesn't require noma or Geranium levels of advance booking, but tables can get snapped up quickly – you don't want to miss this one!
For more information and booking, visit: www.hostvakst.dk
Photos by Chérie City and Höst